UFC Fight Night
My daily ULOG
My ulog today covers the last few days as my signal, hours & flying schedule have dictated.
I set up projection for the fights in Utika New York
This pictute shows the lighting department (& is that a celebrity from west coast choppers with his back to us?) infront of the octogon.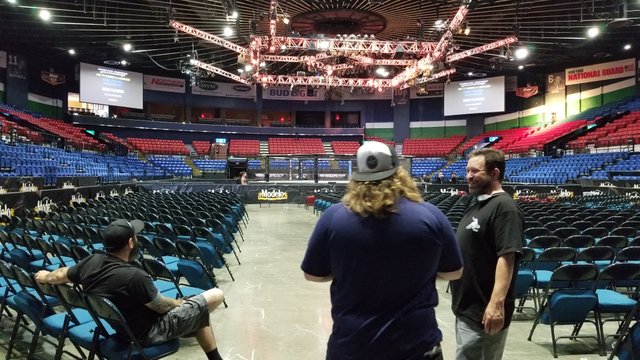 Going a day back intime our flight passed over the grand canyon on our way in. (Steemit is having fun flipping my images 90-180 degrees)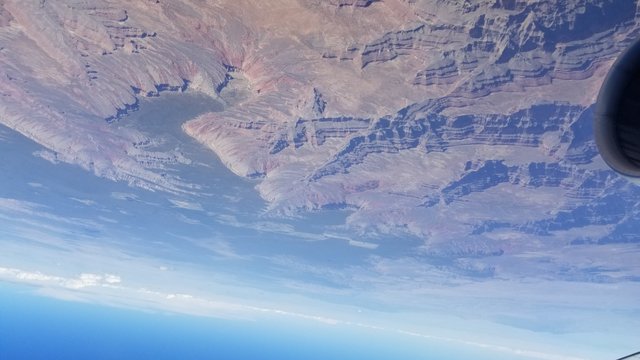 A view of the octogon from another angle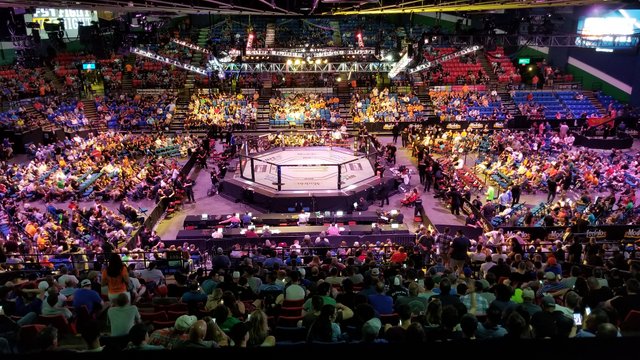 I slept through all the fights so have no news about who won any fights. Here is a shot at 2am as we are tearing out the equipment.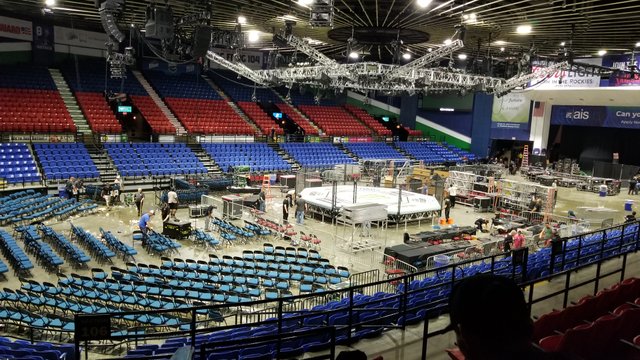 Another shot at 2:30am as you can see the truss is lowered just above the octogon.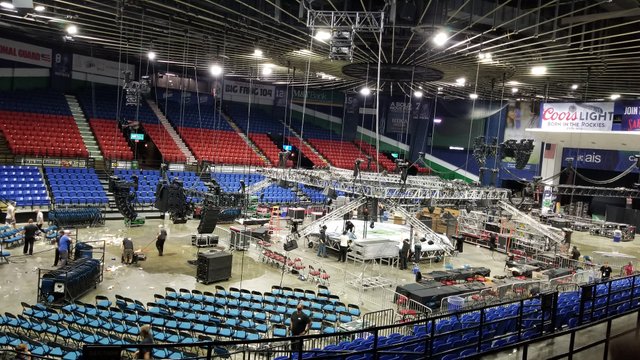 And the next shot is my walk home in the morning at 3 am I found a cool looking old building with enough lighting to shoot right outside of our hotel.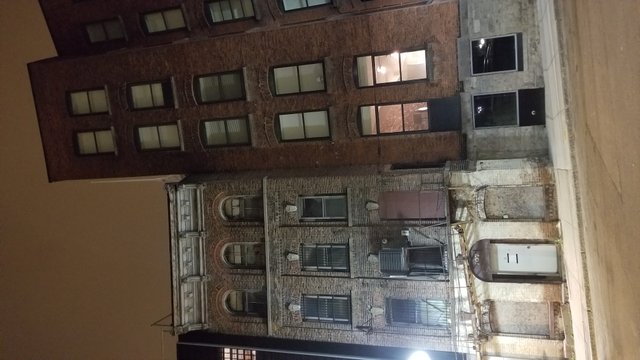 In case you wanted to see here is a shot of the crappy Hotel I stayed at.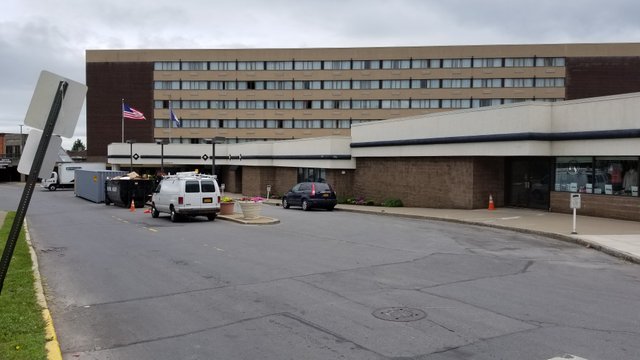 Then I walked around a little to get snapshots of the older buildings in the neighborhood.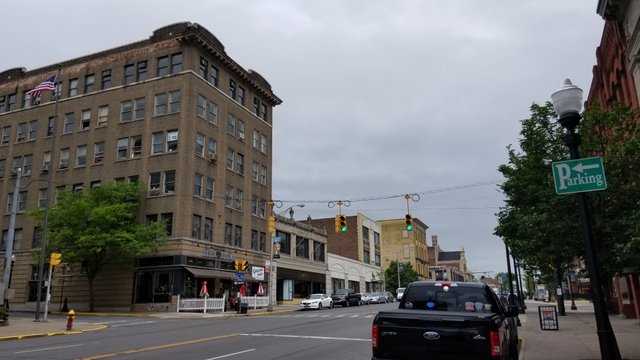 This is a bank now and I wonder what it could have been in the past.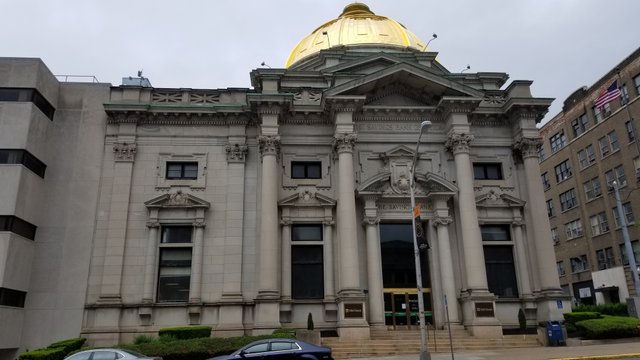 A look down the street reveals the need for closer shots, so we head this way an extra block.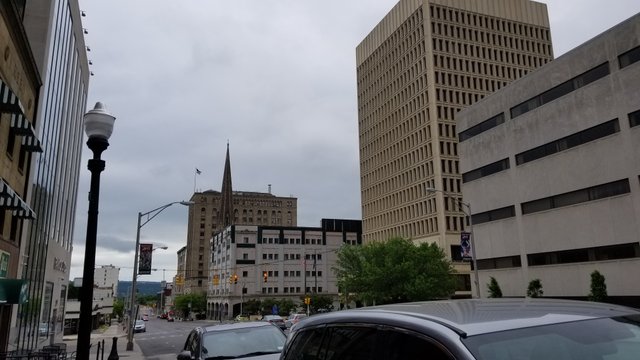 Many old churches here look very cool.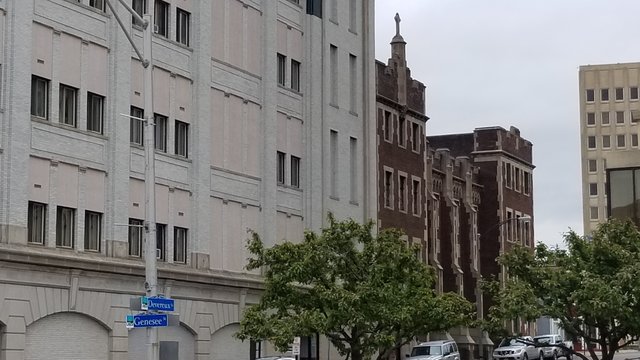 My favorite building out of all these old ones is this tall Church. (Even though steemit flipped it sideways)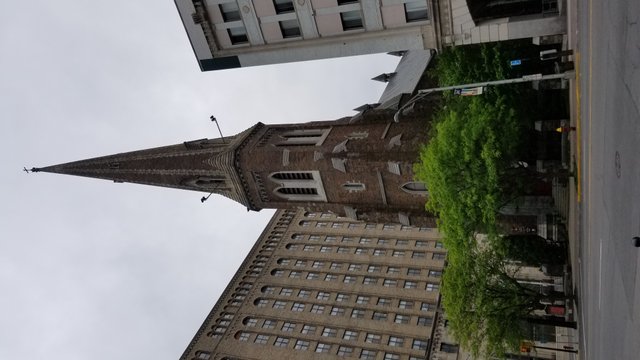 And finally on the walk back to the hotel getting ready to get on the shuttle heading to the airport spotted a little motorcycle club leaving our crappy Hotel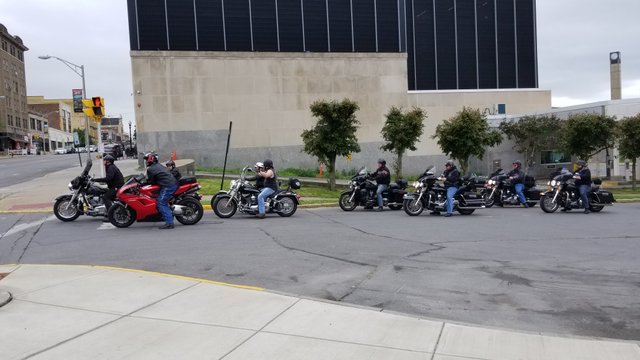 Time to thank @surpassinggoogle for this great idea ULOG as it covers my normal postings of sharing my days & experiences with you and brings an easy more accepted way of sharing without the need to be a writer and include 1,000 words to be considered acceptable to some. Afterall how many celebrities do you know that are also succesful writers. Click Here to see his last post explaining ULOG.
A reminder check out the @steemrepo crew highlighting great content and reposting them on the steem repo webpage so not burried among the rest and always available for people to find!
---
If you enjoyed or need help with steemit see my posts and discord links for minnows listed below & on my profile by clicking on my name.
(need to learn anything steemit just ask I will try my best to provide you a tutorial)
Minnow Resource Highlights
Curation Have You Stumped?
Curation Explained by @elsiekjay
How To Tutorials
How to create a discord link that does not expire
How to follow a curation trail
How to autovote another Steemian & How to Earn
How to avoid phishing sites & scammers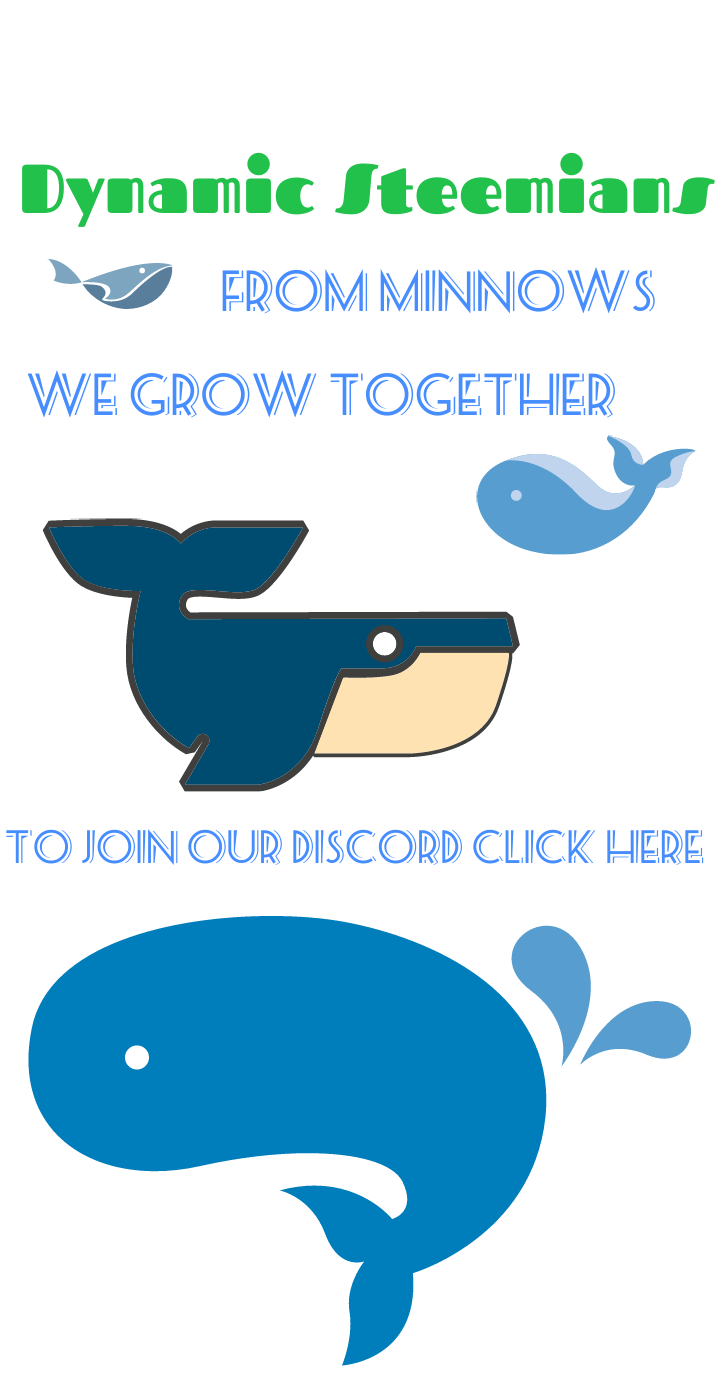 If you join the @dynamicsteemians (DS) discord ask for @dynamicgreentk for help, he is on 18+ hours daily to help you! We also have Ambassadors from around the world here to help 24/7
more ambassadors added soon! Interested to be a DS Ambassador talk to @dynamicgreentk it involves helping new Minnows learn & is rewarded with small upvotes.
Visit my other posts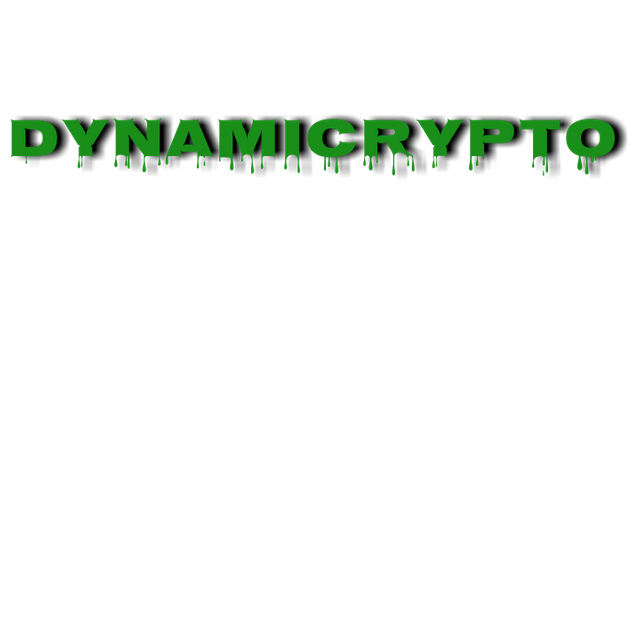 & A couple of my favorites maybe you will enjoy
Free Minnow Helping Discord Links
learn to earn on steemit