How to create a permanent discord link
First click open discord and join the server you want to get an invite to.
Then at the top left menu button as pictured here, click on it.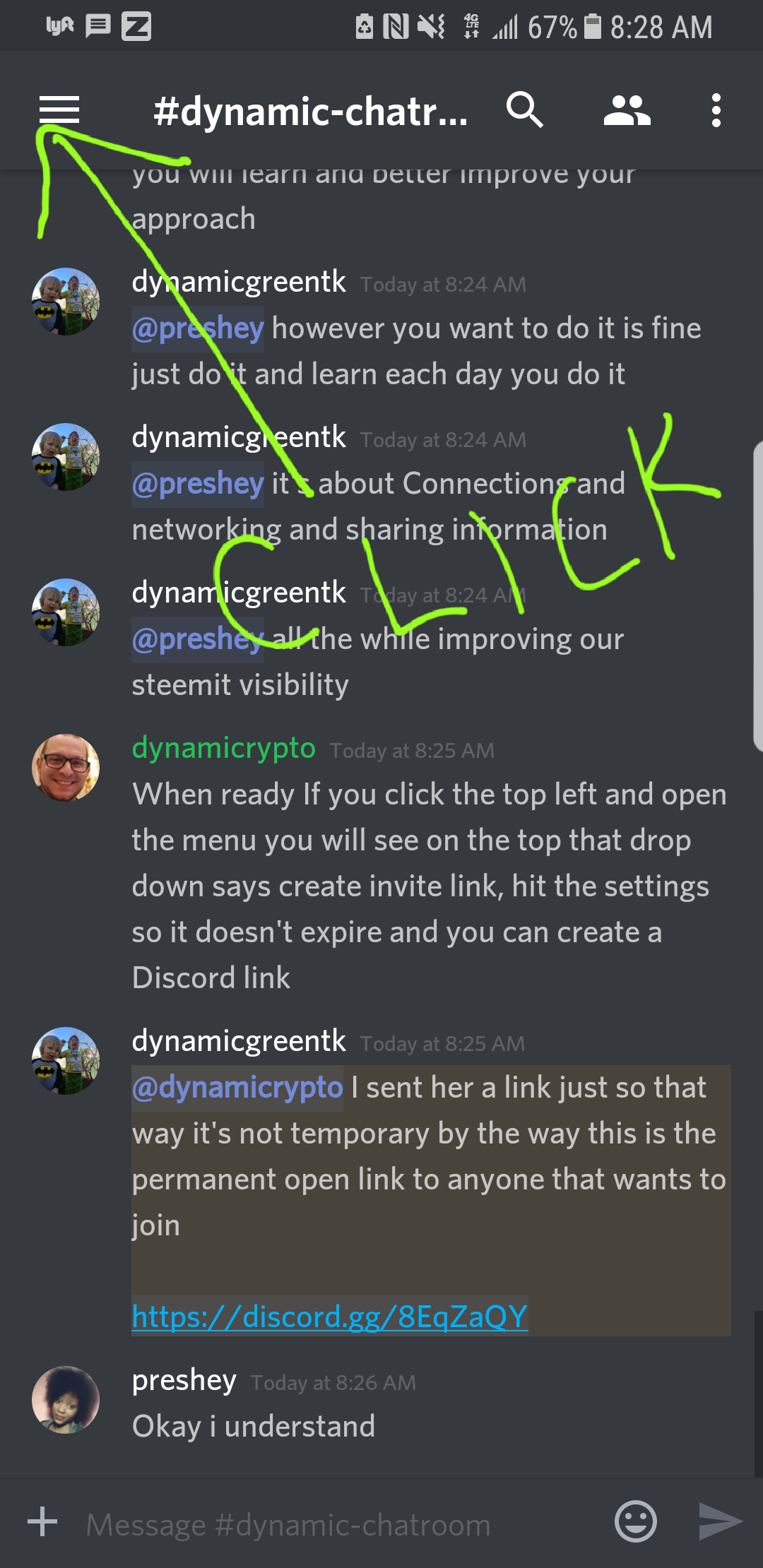 Now your screen should look like this next screenshot.
Click again on create instant invite as shown.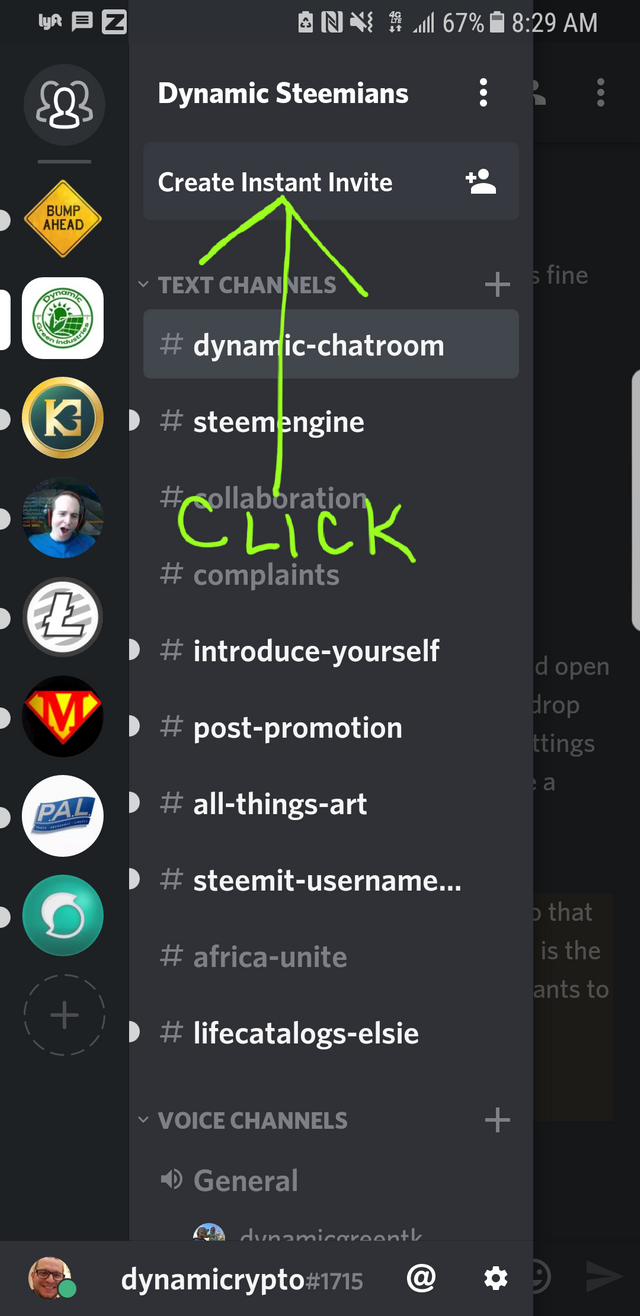 Now its time to adjust settings.
Click as shown in order.
The expiration setting is on here 2 times as seen donot panic.
When you click #2 you will be brought to the next screenshot and finish there.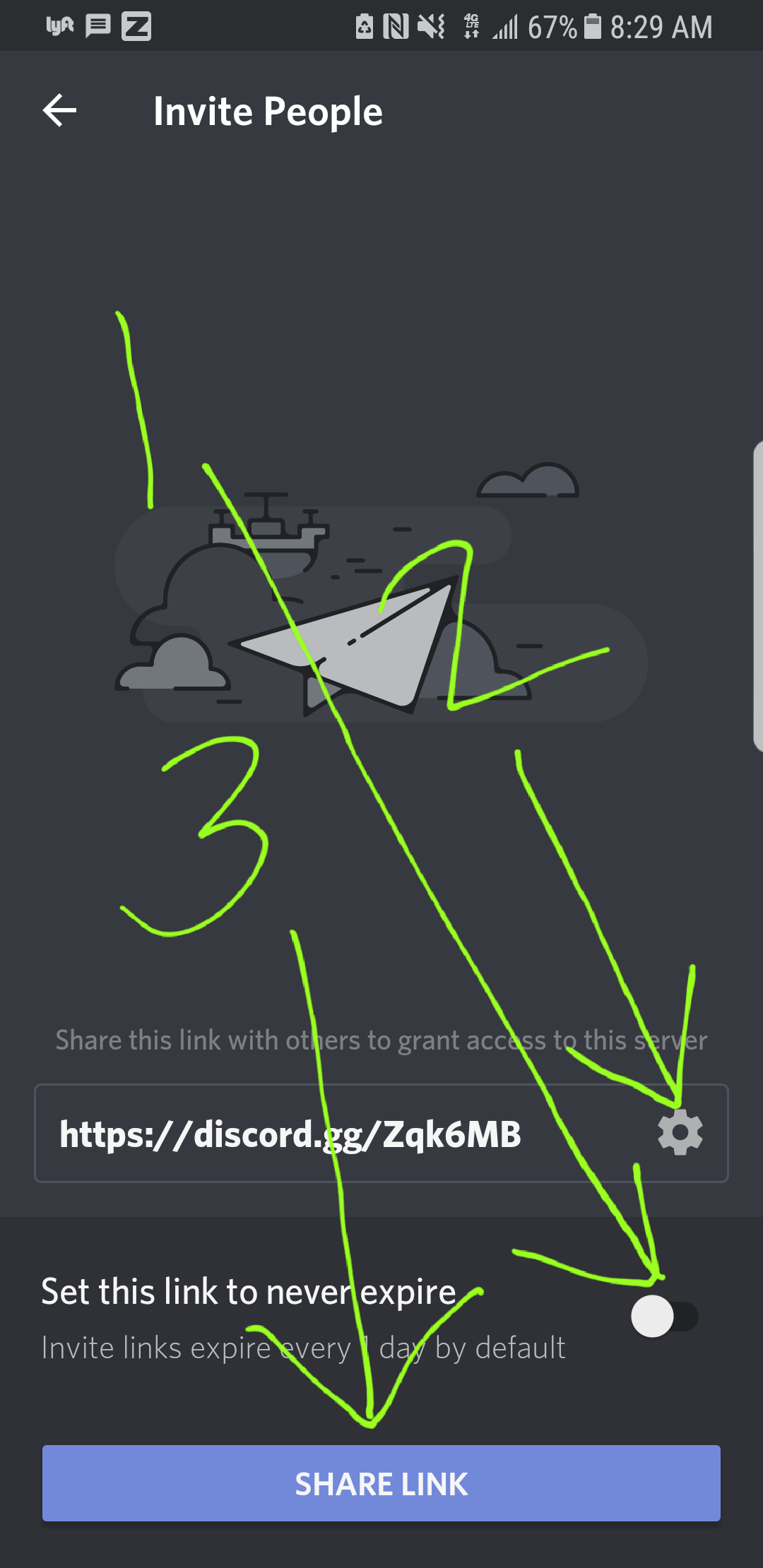 Now just ensure your set to never expire and check step 2 maybe you want to specify which room to start them in before clicking create link.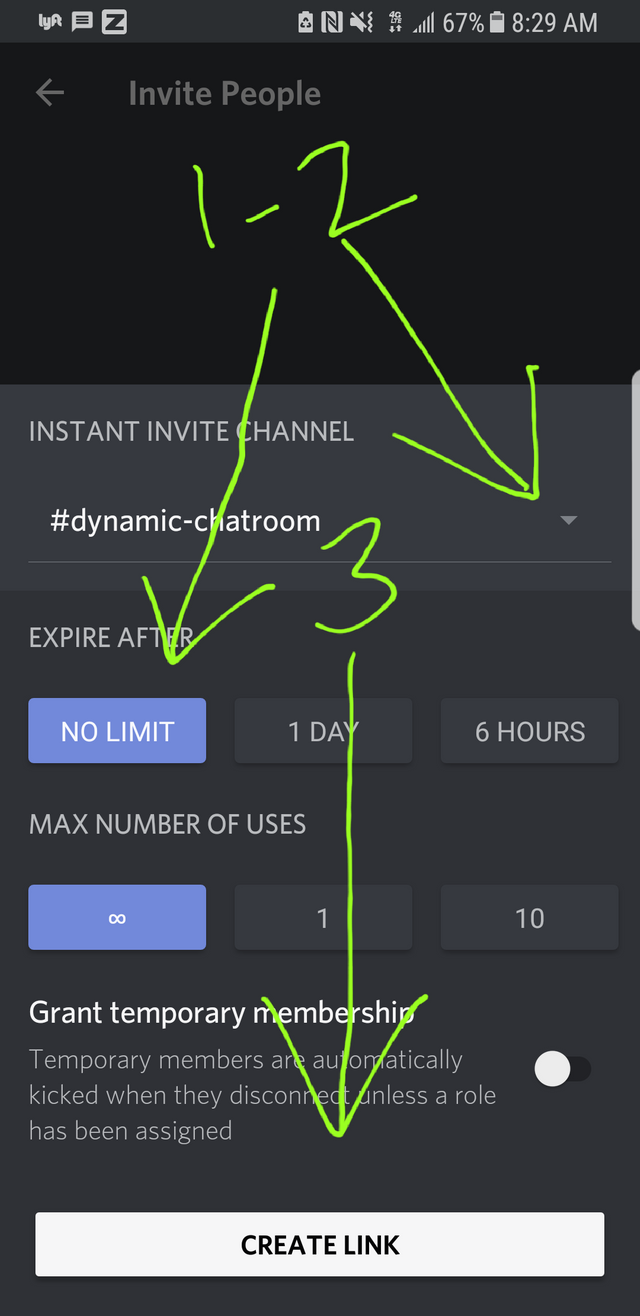 Ask any questions below for further assistance or to request another how to article.