100 DAYS OF STEEM : Day 76 - Wednesday Challenge - Why Now Is The Best Time Ever To Join Steem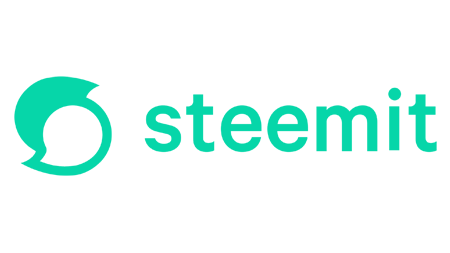 There is a lot going on around Steem at the moment.
The 100 Days of Steem, weekly challenges, The Diary Game, Music For Steem, Community Curators, the STEEM POD project, Steem Greeters, World of Xpilar, the Knitrias Project....
Many of these offer unique opportunities that have never been available on the platform before.
We do believe now is the best time ever to join Steem...
---
Today's Challenge : Why Now Is The Best Time Ever To Join Steem


Do you share the same view that now is a great time to join Steem?
If you do, would you like to join today's challenge and make a post about.
We want to hear from you as to what makes now a great time, even the best time ever, to join the Steem platform.
And we would like you to make your post like a sales pitch or a piece of marketing material.
The post should be no more than 500 words, and should be 'punchy' and well laid out.
Maybe use bullet points, and maybe even an infographic.
Sell the idea of Steem to us as if we were an outsider with no crypto knowledge.
---
The posts can be in any language.
Just put a link to your post in the comments below to enter, and remember to tag your post with #the100daysofsteem.
This challenge will run until next Tuesday, June 23rd.
During the week we will be reading all the posts and rewarding as many as possible with upvotes from the 3 million SP @steemcurator01 account.
---
Last Week's Top Picks


We skipped the challenge last Wednesday, so instead of highlighting the best challenge posts, we would like to show some great Dairy Game entries from the past few days...
Congratulations to the authors of these posts, and thank you to everyone who is taking part in The Diary Game. There is still time to join in…
---
We hope you enjoy today's challenge.
We are really looking forward to reading your sales pitches for Steem.
Thank you
The Steemit Team
---
---
Notes from the Community...


Music For Steem - new submission deadline


@steemingcurators have announced that the closing day for entries to the Music For Steem contest will now be on Sunday...
---
Little Disciples Buys Steem Shoes


@littledisciples in Venezuela are one of the two charities currently supported by Steemit via post beneficiaries on all @steemitblog posts.
With the money raised so far they have been able to buy 25 pairs of shoes for children of the Warao indigenous community of Cambalache...
---
---
Bonus Offer… Bounty for Guide to the Community Feature


We are looking for someone to produce a guide on how to set up and use the Community feature on Steem.
There will be a useful bounty of STEEM plus upvote available for the task.
We are looking for a professional level guide so this task might suit a collaborative effort between a tech/writer and a visual layout designer.
The guide would be produced as one or more posts on Steemit.com.
The work can be done in any language as it will be translated.
If you are interested in taking on this task, put a comment below, tag @steemcurator01 and include a link to anything similar you have produced before.
---
---
The rewards from this post go to support the work of @littledisciples in Venezuela and @thegreens in Cameroon.
Check out the Steem Charity Day post for more details.
---
---