Would you like to be able to automatically upvote those few Steemians you always wish to support? Would you like to keep voting for them even if your are offline or on a holiday? Does it seem profitable to you to vote at your desired timings such that you earn maximum curation rewards? If your answer to these questions is yes, you are at the right page on Steemit to learn how to use SteemVoter. 
In pursuit of making Steemit ecosystem, and its benefits, known and understandable, I am covering yet another service in this post. The fact that my guide on understanding MinnowBooster already received 4950 views, 486 upvotes, and 249 comments (not to forget the $534 payout) encourages me even more to explain every useful aspect of my Steemit experience for my followers in particular and all Steemians in general.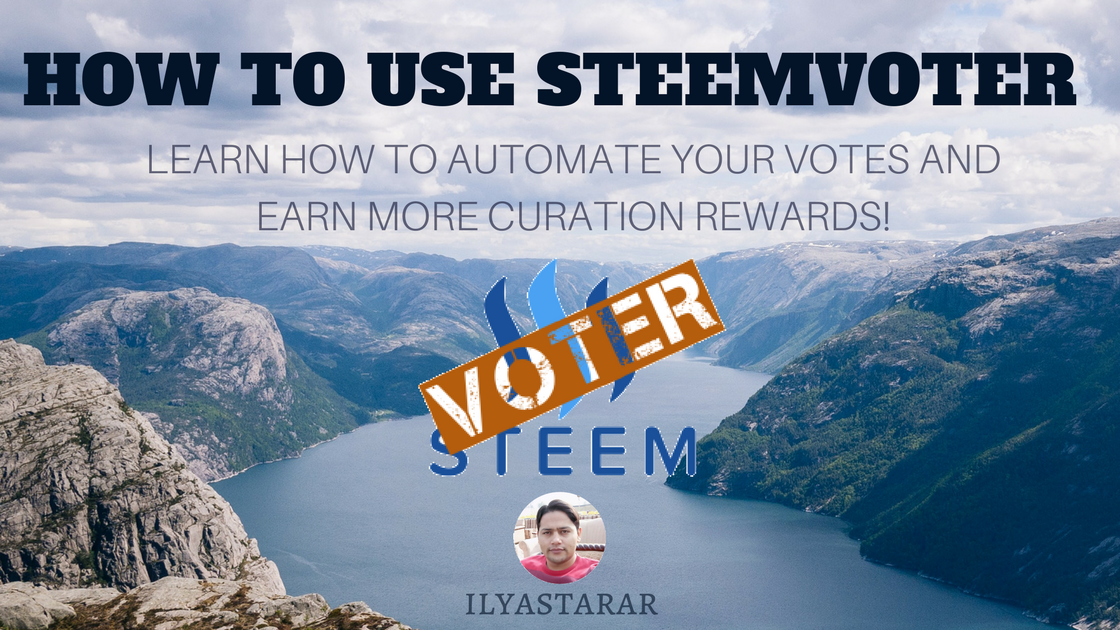 Image designed via free online tool Canva.com and SteemVoter logo has been used with permission. Canva has inbuilt gallery of free to use images which can be used as backgrounds without any violation of copyrights.
What is SteemVoter?
SteemVoter is an auto voting service which allows you to create automatically executable voting rules to vote for authors of your choice. It is run by same team which runs MinnowBooster - BuildTeam. I have shared a brief introduction and aim of @BuildTeam in the MinnowBooster guide already. The three main people behind SteemVoter are @thecryptodrive (witness), @cryptomancer, and @reggaemuffin (witness). If you like what both of these witnesses bring to Steemit, you may vote for them as witnesses.
How to Use SteemVoter? 
This guide is not just about signing up, setting the rules and start voting. Sure, these are some of the steps you will do to be able to use SteemVoter's service. But I try to cover things which actually matter to you. I will share in thorough detail the pros and cons of using SteemVoter.
Disclaimer: - I write these guides for the benefit of Steemit community and from a purely educational point of view. I am not paid to write any of the guides about any service. Also, the information contained in this post is true as of the time of writing. Terms and conditions may change at the discretion of @steemvoter management. Check their blogs regularly to stay in knowledge.
The step by step procedure is covered below.
1. Sign Up for Steem Voter
Go to https://steemvoter.com/ and click Sign Up. Signing up is totally free. Do not use Steemit keys/password for sign up. Use a custom password. Fill other information as asked in the signup form.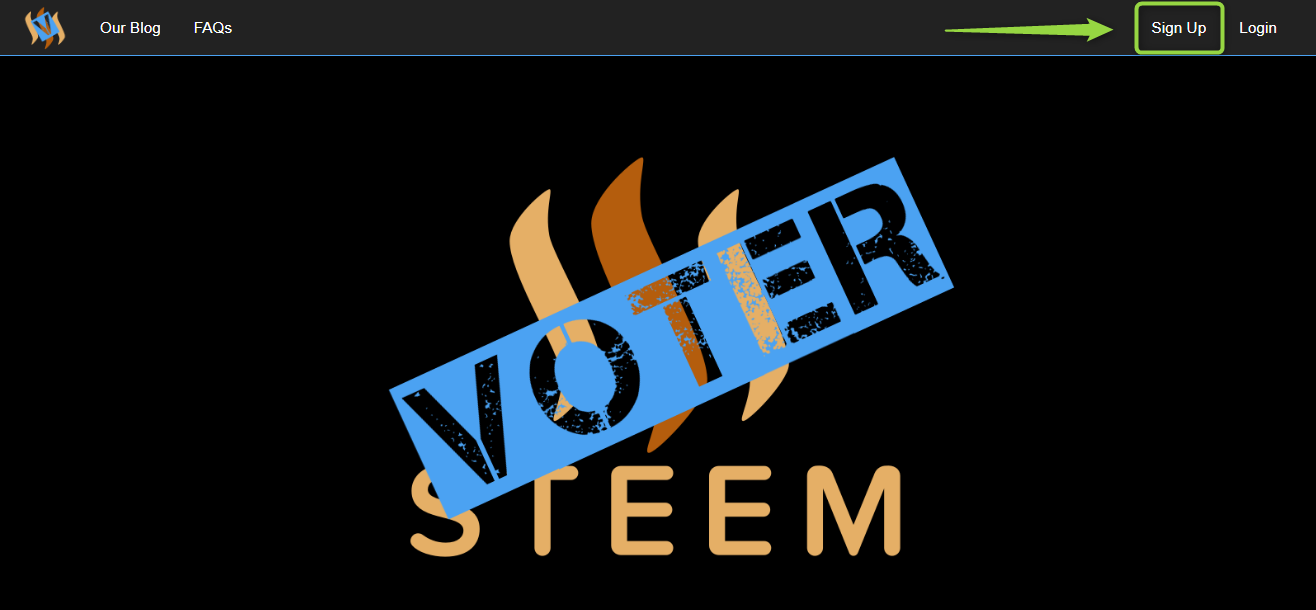 After you have signed up, which will require an email confirmation, you can sign in. After sign in, I saw my already added account. You will probably see a just the Add Account option.

2. Add Your Steemit Account
To be able to vote automatically, you will have to add your account to the SteemVoter website. Adding the account means giving SteemVoter the authorization to vote on your behalf. Therefore, only posting key is needed. Use only the private posting key to add account.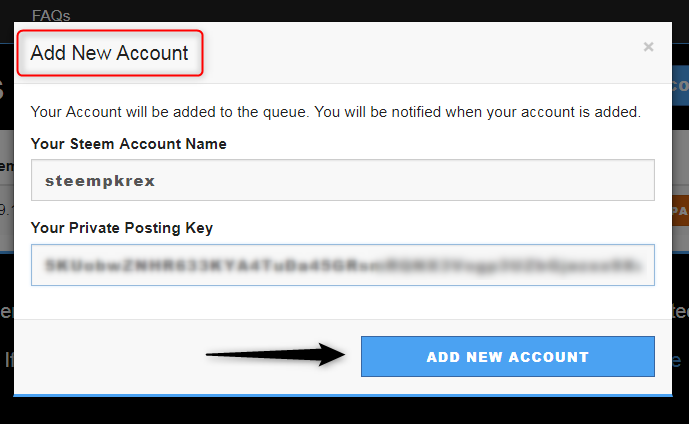 I used @steempkrex account to go through the whole process from the beginning. After adding your account, you will see it as pending in the list of accounts. It will become active after lapse of some time. Do not worry.

After your account is properly added to the service and is ready for voting, you will get notified as well. Mine was made active in less than an hour.

Note:- Checking the Guild box may, and most probably will, cost you one full vote everyday in addition to the full vote you have to give as payment for using SteemVoter service.
3. Create Voting Rules
Now that you account is active, you can create voting rules. Click the RULES button on top right to do so.

To create a rule, you need to specify four things.
Username of the author. Make sure you add correct username.
The account you wish to use for voting. I have two accounts added now so I had to choose. If you have only one account, it will be chosen by default.
The percentage of the vote you wish to give. It can be anything from 1 to 100 but smaller value votes will not be processed by the blockchain. If you have low SP, specify a considerable percentage to vote successfully.
 The number of minutes after which your votes should be cast. This time starts from the moment your favorite authors publishes his or her post. 20-30 minutes is the best time because you get maximum curation rewards.
Do make sure that the rule is made active (check the box). After everything is done, save rule.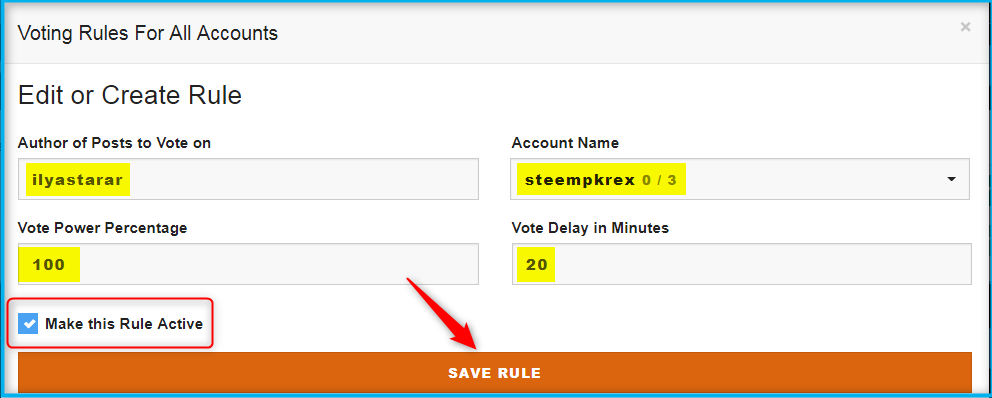 It will appear in the list of rules. You can delete or edit it anytime.

4. Check Previous Votes or Pause Your Voting Rules
You can check the votes already cast according to your rules. This is very important. Additionally, you can pause all the voting rules and even delete your account from Steemvoter. If you ever change your Steemit posting key, you will need to update the new key on Steemvoter as well to keep it working.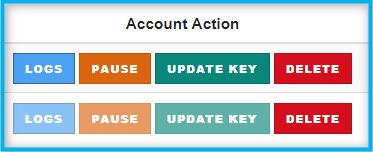 Checking your log, the record of previous votes, is very important as I said above. When you click Logs, you are shown the history of automatic votes as below.

There are two main things you should check while reviewing your logs.
That the author is not abusing automatic posts by posting too much. If you have set 100 % vote for someone and he or she posts three times a day, you will lose 6 % voting power. Note that it takes 2.4 hours to regenerate the VP lost through one full vote. Losing 3-6 % voting power to a single user per day is not wise.

That the quality of the posts receiving automatic votes from you is satisfactory. The ease of voting automatically should not mean easy votes for bad content. I advocate sensible use of all available services and we should all care about where rewards are going from the reward pool.
If you find anyone doing either of the above, delete him from your autovoting list and add a deserving author or curate manually.
That's pretty much it for the simple process of using SteemVoter. However, there are some extremely things which I am covering in a simple FAQs below.
Things to Know Before Using SteemVoter
You should know that SteemVoter is free to sign up but there is some cost involved for using it. The cost may be an actual payment or use of your vote on @steemvoter or associated accounts. I will explain how these cost structures work.
Benefits of Using SteemVoter
There are many benefits of using SteemVoter and I am covering them briefly. Here are the three main benefits of using SteemVoter.
Complete automation of upvotes for your favorite authors or the ones your wish to support.

Guaranteed higher curation rewards due to perfect timing of votes. If you vote manually, you cannot always catch a post withing 20-30 minutes of its existence.

Ability to upvote and earn curation rewards even when you are inactive on Steemit.
SteemVoter is a Freemium Service
Freemium means "a business model, especially on the Internet, whereby basic services are provided free of charge while more advanced features must be paid for." So, you can use the basic services for free but have to pay to enhance your usage. 
The Free Service Costs One Vote Per Day
A maximum of one full vote from your account is given to @steemvoter or any associated service's posts as cost of using the SteemVoter service. Is it fair? I would say so because it is a service and a service should be paid for. If your vote is small, you don't have to bother. But if you have considerable SP, you should consider thinking about the economic effect.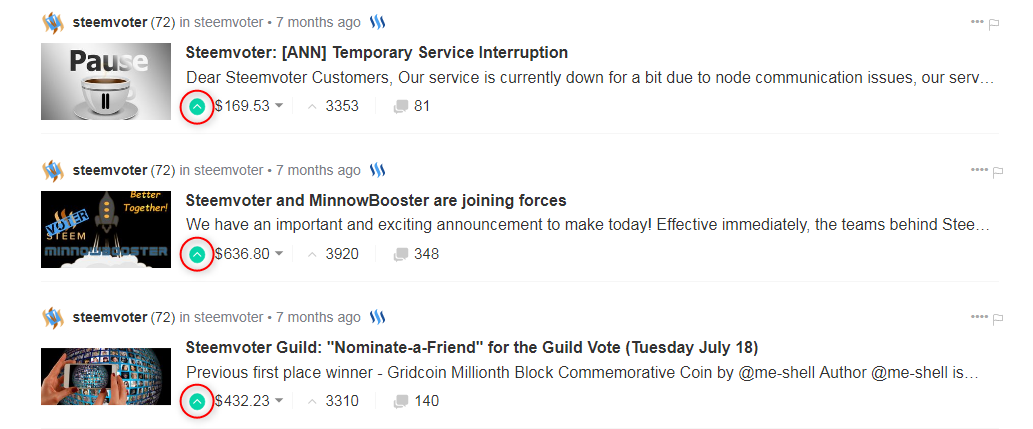 I honestly didn't know that SteemVoter kept using my one vote per day for eight months now. Though I signed up for it in June 2017, I started using it properly at the end of last month. 
The free service gives you limited number of rules depending on your SP. Here's the range of SP and the number of rules allowed for free.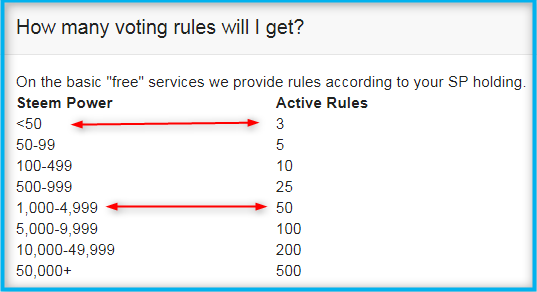 How to Go Premium & Why
Premium users have "more voting rules and other benefits" and going premium can be necessary to subscribe if you have high SP and want to support a big pool of authors. Again, accounts with small SP do not need more rules.
To go premium, you need to send 3 SBD per month to @steemvoter with premium as memo.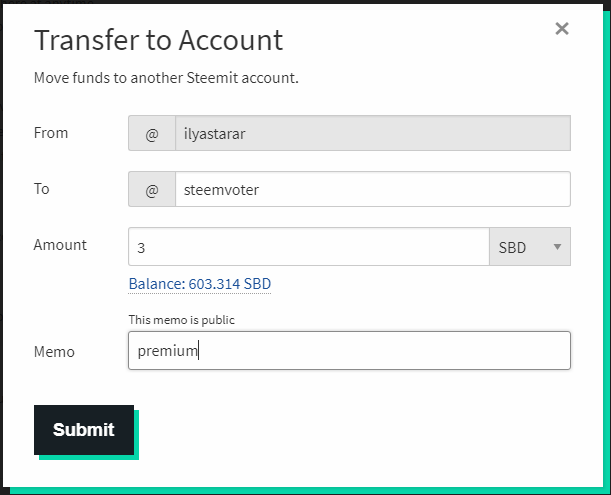 Here's what premium service will improve. Two things basically. It will not use your vote and you will have 500 rules.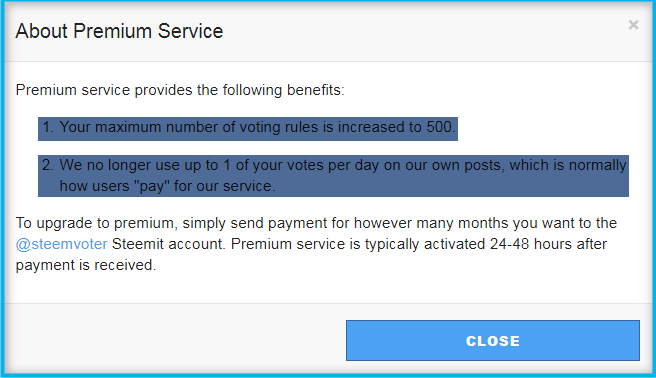 Free vs Premium?
Is it worth using the free service and give one vote daily? Or is it better to just pay 3 SBD per month and use the service seamlessly? I think the answer depends on how much SP you have and how many authors you wish to autovote for.
If you have high SP and wish to support a lot of authors, it is useful to just subscribe by paying the monthly fee. But if you do not have much SP and can't benefit people much with your tiny vote, it is better to use the free service and sacrifice a full vote per day. The vote isn't worth much in any way so you are not losing anything other than voting power.
In my case, the vote worth is somewhere beetween $0.75 to $1.00 at current price and SP. A full vote daily means 0.25 to 0.37 SBD daily. It's 8-10 SBD per month in rewards. If I, instead of giving this vote to @steemvoter, sell it to @minnowbooster market then I can get 6-8 SBD per month. I am clearly in need of either subscribing to SteemVoter for 3 SBD per month or remove my account to disable voting permission. It's pretty much a matter of paying 3 SBD per month or losing the amazing features of autovoting. 
Is There Any Alternative?
Yes, there is one that I know of but haven't used it yet. I will use that one too and cover it completely and also compare it with SteemVoter. I will do that within the next 7 days so that I can link it in the post as cross reference. My ultimate aim is to provide value and genuine information to my readers. I will keep doing that.
Further Information
For further information, go to these resources.
That's pretty much everything I wanted to cover regarding SteemVoter. I hope I have given you enough information to make up your mind about using this service. Services like this one bring so much value to the Steemit ecosystem. That is why I cover them in detail.
Conclusion
SteemVoter is an amazing service. It may not be the only one but it has proven to be reliable over time. It has an amazing team behind which is bringing constant innovation based on Steem blockchain. The benefits of using Steemvoter outweigh the minor charges in my opinion. The sheer ability to upvote deserving authors even when offline is something worth holding on to. Share your thoughts in the comments. 
As a standard feature of all my posts, I am listing all my previous work to help people find the required information or guidance. As I write more and update the previous work to add more value, the list will keep evolving. Feel free to share with people who need it; especially new members. 
Newbie Guides
Steem Guides
Steemit Tips & Advice
Advanced Understanding of Steemit
Steem Ecosystem Guides (Services Empowering Steemians)
If you have any question, do share it in the comments. It would be kind of you to support this post through your valuable upvotes and resteems. Helping this post with upvotes will not only benefit the community at large, but also will encourage me to put more effort into educating Steemians to create a better ecosystem on Steemit. 
Steem on!