Win 1 Steem By Turning Your Desire Into Action!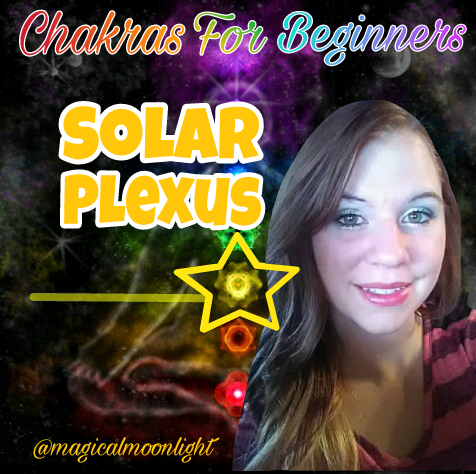 I am going to ask you 5 yes/no questions, answer them honestly and you could win 1 Steem! When you are done, check below to reveal the true meaning behind your results.
Trust me, you don't want to miss this!
I have even provided you with a simple exercise for you to do directly on this post which will have you feeling POWERFUL in no time!
---
Drumroll for the questions please...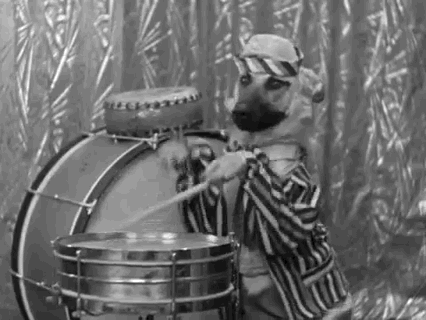 ---
Are you having trouble finding your purpose in life?
---
Is independence something that you desire?
---
Are you interested in reaching your goals?
---
Do you ever find it hard to take your plans and turn them into reality?
---
Have you ever felt a lack of clear direction as to what you are meant to do?
---
If you answered yes to even one of those five questions than you will benefit greatly from what I am about to teach you. If all of your answers were no, congratulations - your solar plexus wheel is effortlessly swirling a beautiful yellow energy through it! Regardless of your answers to those questions, every single human can benefit greatly from opening the solar plexus chakra. I will show you simple tips that will guide you in finding your own personal power.
To gain knowledge as to what chakras are and why they are important, please visit my Chakras For Beginners guide and then come back to join in on the fun!
Before I can show you these tips, we need to know what this chakra is and why it is important to our mind, body and soul.
SOLAR PLEXUS CHAKRA

photo source
Location-
mid abdomen
Color-
yellow
Element-
fire
This is where we start to get into finding our life purpose, being confident in our work and ourselves. This is the chakra that gives us POWER! Previously, we discussed the first chakra (root) , that is where we learned how to ground ourselves. We need to have our feet planted firmly into the ground, we need to start with a solid foundation. Think of this as building a house, to build a house you need to start with the foundation. The same principle works with our chakras, build your solid foundation and everything else will work around that perfectly. The second chakra that we learned about is the sacral. By opening the sacral chakra we have awakened our creativity and gained emotional stability. Now we are ready to gain personal power and release this yellow solar plexus energy which enables us to turn our desires into action.
Functions Of The Solar Plexus Chakra
Personal Power
Independance
Self-Discipline
Turn Ideas and Plans Into Reality
Reach Your Goals
Find Your Purpose
Easier Decision Making
Take Responsibility
Have you ever felt like you were so motivated that you could take on the world all by yourself? Well, you can feel that motivation every single day by keeping the solar plexus chakra balanced. Making tough decisions will no longer be a daunting task. You will have the motivation and the desire to turn your dreams into reality! All of those plans, ideas and goals you have written down, will no longer just be ink on a piece of paper. By opening the solar plexus you will have all the motivation in the world to take action. Your life purpose will either become clear to you or it will no longer be something that you are clueless about.
Codependency will more than likely not be option when this chakra is open. The independence and power you feel from the solar plexus turning its gears in the right direction, will change your life forever. The solar plexus is associated with the fire element. That comes to no surprise because when this chakra is balanced, you can certainly feel the burning fire and desire, light that spark inside of your mind, body and soul that you are so desperately longing for.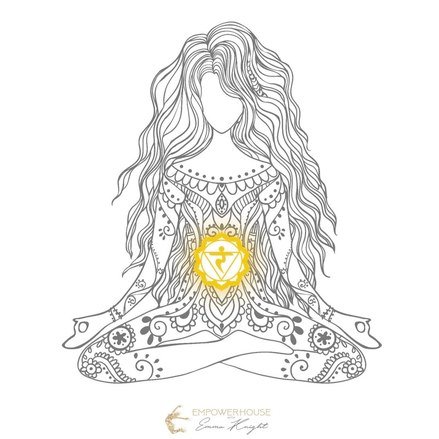 photo source
Imbalanced Solar Plexus Chakra
Considering this is the chakra that gives us personal power, when the solar plexus is blocked it will have some very negative effects on us. You will no longer feel like you know what your purpose is, you will feel lost and very helpless. This chakra will easily become blocked when we are made to deal with difficult moments in life. This is a very important chakra to keep balanced so that we can overcome and power through these terrible moments. Excessive control, insecurity, anxiety and poor self image can all start when the wheel to our solar plexus stops swirling. We can also develop any illness that is connected to the digestive system when this chakra is blocked.
Misusing your power is a clear sign of an imbalanced solar plexus - I am talking to some of you Steemians on that one, I see you over there. Do this wonderful community a favor and open up that solar plexus!
Are you ready to learn how to find your own personal power?
Opening The Solar Plexus Chakra
The tips and tricks are very simple. You don't have to start talking to trees, doing the downward dog or sitting quietly hoping to shut your mind down and meditate. These steps are great for beginners and also for someone who doesn't have much time to spend on their chakras. The first thing that you can do is wear yellow, if you don't have anything yellow to wear that is okay. Every time you see the color yellow, visualize that bright beautiful color flowing into your solar plexus. Eating foods related to this color will not only help your mind to focus on this chakra but also your body. Bananas, sunflower seeds and yellow peppers are just a few to start with. The sun is an incredible way to allow the solar plexus wheel to spin in the right direction. Not only is the sun yellow, it also relates to fire which is a double win when we are working on the solar plexus. I find affirmations to be one of the most effective way to work on my chakras. Repeat these in the morning to start your day and anytime that you need a reminder or boost in your personal power.
Affirmations For The Solar Plexus
I Am Strong
I Am In Control Of My Life
I Feel My Power
Courage Effortlessly Flows Through Me
I Direct My Life
I Deserve Happiness
I Accept Myself
It Is Safe To Release My Personal Power
Are you ready for the simple and easy exercise of the day?
The image below can become a powerful tool to release your own personal power. This will show you how easy it is to begin balancing our chakras. You can choose to focus directly on the image or focus your eyes on the white screen next it and use your peripheral vision to connect to the yellow color. Whichever you choose is perfectly fine.
1. Start by visualizing the image of the swirling yellow color as your solar plexus chakra. Remember, your solar plexus is located above your belly button.
2. Now you are going to repeat any affirmation/s that you choose. I will recommend a simple one, "I Am Strong and Powerful!" Repeat this at least 3 times.
3. Take a few seconds to visualize the energy and vibrations of the color yellow, effortlessly flowing through your solar plexus chakra and then through your entire body.
That's all you do! If you are already aware of chakras and how to align them than you may have felt a tingling feeling in your stomach. It is normal to feel nothing at all, just keep practicing on the tips that I have shared with you.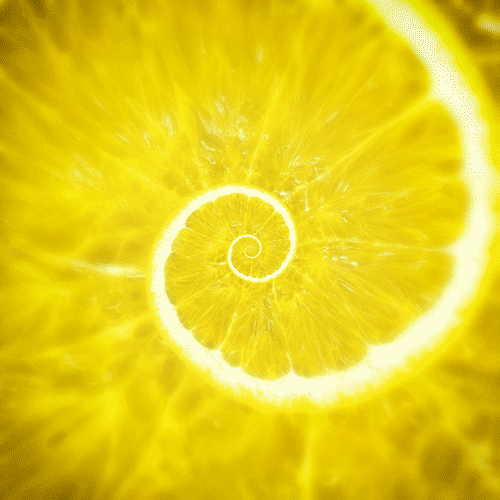 photo source
By following these tips and opening the solar plexus, I promise that your personal power will flow through you. You will feel motivated to take control over your life and turn desires into action. Follow along with me and be sure you check out the first two chakras that I discussed. Our chakras are a system which will work best when all of the gears are swirling this wonderful prana energy.
SACRAL CHAKRA - Creativity, Sexuality, Emotion Stability
ROOT CHAKRA - Security, Grounded, Safe
Once we get through Chakras For Beginners, I will show you in-depth steps you can take to be sure you are keeping each chakra aligned.
These steps will include the following
DIY Moon Water Chakra Bottles
DIY Chakra Aura Sprays
Which Crystals To Use For Chakra Healing
How To Use Crystals For Chakra Balancing
Activities and Exercises To Help You Open Chakras
The Sound To Make For Each Chakra
...and much more!
I will be sharing several steps that you can take to help better yourself and ways to help you manifest success and happiness. First, we need to learn all of these simple basic techniques so that our mind, body and soul are aligned with the universe. Be sure to follow me so that you don't miss the lesson tomorrow! We will discuss the heart chakra, this chakra will help you find peace, love and compassion.
---
CONTEST TIME!
I wanted to host a contest that will benefit absolutely every Steemian in this community. By joining in on the fun here, you will be sure that you have gained the knowledge that will help guide you in turning your desires into action. Joining in will also allow for this post to reach more people so that they can hopefully gain knowledge to better their mind, body and soul as well. Help me pass this valuable information through Steemit so that we can all live happier, healthier lives.
-RULES-
1. COMMENT on this post and tell me how you plan on doing your part to turn your desires into action, how you felt about what you learned here today and how many questions you answered with a YES.
Very simple rules considering there is only one rule!
EXTRA ENTRIES
These are not necessary to participate but they will earn you extra entries into the contest.
Upvote + Resteem this post and your name will be entered THREE times into the contest!
Not satisfied with 3 entries? In your comment, invite a fellow Steemian to join the contest. IF THEY COMPLETE THE RULES of the contest, you will get an extra entry. You may invite as many Steemians as you desire but they must complete the rules in order for you to gain the extra entries.
This contest will end on March 6, 2018. The winner will be announced that evening or the following day.
MAY THE ODDS BE EVER IN YOUR FAVOR

Check out what I had to say about my first month on Steemit.
Don't miss this incredible opportunity from @terminallyill to have the chance for a free membership to @steembasicincome!!