Hire Me! I'll code for crypto!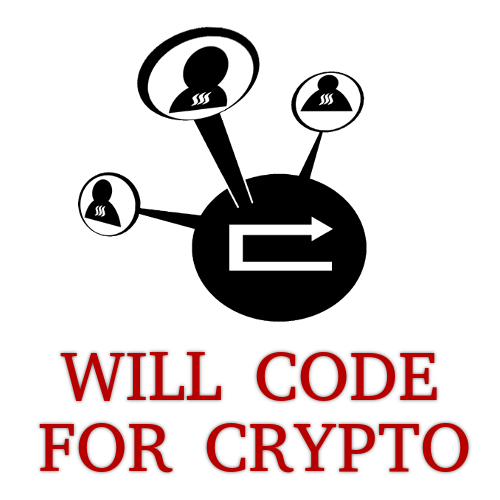 As some of you might have seen already - I need money.
I want to buy an apartment in my city and I'm even selling the bot to achieve that.
But selling the bot is not enough. Apartments are freaking expensive!!
---
I want to write code FOR YOU (in exchange for cryptocurrency).
So... do you need some software?
A bot maybe?
I can code it for you!
Just tell me your idea.
I know how to code for STEEM pretty well.
I can code in a few different languages (but I am at my best with C# or JavaScript)
I know a lot about testing and test automation.
I can also write scripts that gather information for you from different sources.
I can even write you a smart contract. Sort of... I'm still learning for that.
---
One thing I'm not good at are pretty designs and practical user interfaces.
Sorry.
---
Now let's talk about money and work.
I accept popular cryptos and FIAT (but I prefer cryptocurrency).
The price (of course) will depend on the project you want done.
I prefer to work on small projects (1-2 days of work) so that I could finish the in the weekends. The reason is that I already have a full time job and my free time is limited.
Of course - I can also work on bigger projects, spanning multiple weekends (and whenever else I find time for them), as long as the pay is better than taking a few smaller ones.
My minimum wage is 200 $ worth of coins per day, but depending on the type of project, I might ask for more than that.
(It is also possible for me to ask for less, if you need something really simple, but... don't count on that.)
---
Contacts
Email: [email protected]
Discord : @resteembot:9831
Phone/Viber/Watsapp : +359 883 33 20 88
Facebook : siko1991