Meet Professional Baddass, and Brand New Witness: @Rycharde

Welcome to Steemian of the Week. Where I highlight some of the accomplishments and significant posts of Steemians who excel at what they do. This is the most challenging assignment I've taken yet, and @rycharde has not made my job easy for me. The reason is that he has been very busy in the past two months and has added so much value to the community, it's going to be hard for me to cover all in one post.
In his early posts we see a lot about chainBB, created by @jesta, a front-end for the steem blockchain that I didn't even know existed until I started writing this post. The idea behind chainBB is to enable us to view the steem blockchain in a forum structure, that should encourage commenting and interaction in a way that the steemit layout does not accommodate.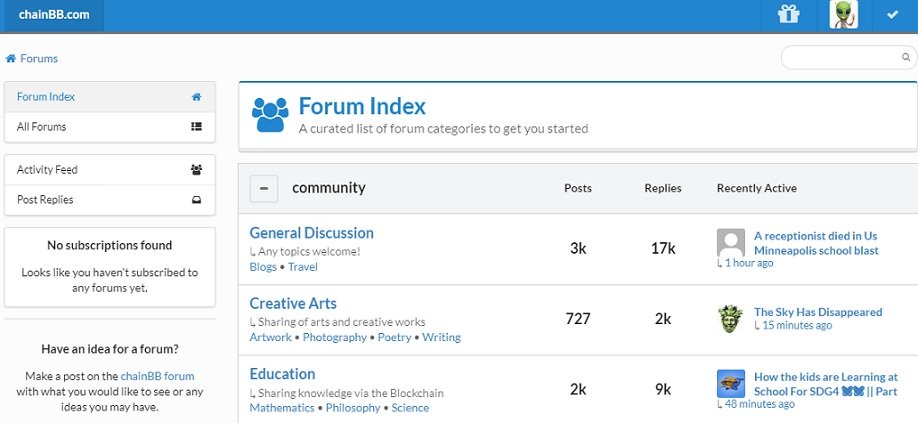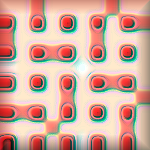 Additionally, @rycharde starts off with the brainsteem challenges. These are all math related puzzles, with a prize!! I stopped counting after 20, it's hard to say exactly how many of these SBD rewarded puzzles he has created the past 2 months since he joined steemit.
His thirteenth post introduces the first edition of @Math-Trail Magazine. This is a magazine that @rycharde has put out to bring together all of the people in our community who are into mathematics and reward the best writers on the subject.
The aim of @math-trail is to curate the best in mathematical content. This obviously includes educational and recreational mathematics but we are also interested in the history and cultural influences of the subject. Areas such as finance, architecture, computer science and cryptography may well also be of interest to our followers if a particular article is fundamentally a mathematical analysis. I have recently read a number of such articles that do not use any of the mathematics tags. - (@rycharde - Call To Content Creators with Mathematical Topics. Math Trail Wants to Follow You.)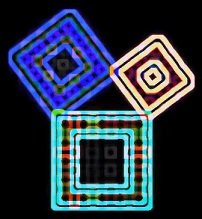 Math Trail Magazine #12
is hot off the press, and it seems to come out about every 4 days. Good to see there are plenty of Mathe-magicians on board.
In all of this time, he has never seemed to slacked pace, if anything, he has continued to push harder.
@rycharde
seems naturally prepared for this environment. Being an experienced blogger, and a teacher of physics and mathematics, this minnow sure knows how to swim. [See:
@rycharde
-
Introduction: Going out of Wisdom Sale
]
Now,
@rycharde
may have been able to continue my radar, swimming along with the other brainiacs around here, except for what happened next.
The Bandwidth Crisis of 2017

Many of you reading this were there. For about 3 Days in the middle of July users were getting an error when trying to comment, vote, or publish blogs.
At the beginning of Day 2, I really started to feel the effects of this "bug". However, I couldn't find much information about it anywhere on steemit.
So I started searching far and wide, and spent the next few days gathering together the relevant information to neatly compile in a few posts(1)(2)(3). This is how I found a post @rycharde had written explaining some of the math behind the situation, helping all of us lost souls understand what was going on with our steemit accounts.
All those years of being a maths geek end up making a major contribution to this platform. Not only by bringing together, and promoting community amongst mathematicians, but by helping the community at large understand a problem that was affecting us all. He wrote a few more articles on the subject, which I will link to at the bottom of this post.
Immediately after the "Bandwidth Saga" he gets started on a brand new and ambitious project: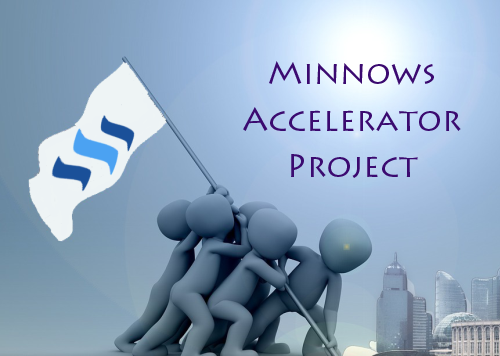 This is a new initiative to help talented minnows accelerate their growth on Steemit.

I have discussed this with @aggroed (of the MinnowSupportProject); he really likes the idea but thinks I am making a mountain of work for myself! So I'm going to run a trial and see how it develops.

The best minnow content creators will receive a share of special post rewards
and a chance to win 200 SP delegated for 7 days!
Apparently, his new job working the Minnows Accelerator Project didn't stop him from working for a solution to the self voting issue. There has been much talk and concern that some whales spend a large majority of their vote power on themselves.
There has been much discussion of these issues recently. It can become very heated, especially when behaviours are given a moral interpretation. What I seek to do here is to clarify a few things and then concentrate on encoding rules that encourage behaviour that is beneficial to the whole reward pool and that reward people who have different strategies.
The above post is a perfect example of why @rycharde is such a valuable member of this community.
A week ago he started @physics-trail in the midst of his new workload running the Minnows Accelorator Project.
Every 3 or 4 days, I publish what I have called the Math-Trail Magazine (N.10 here); it is a curated list of some of the best writing from the most recent days. I would like to do the same for Physics; this is especially important given that Physics articles tend to be spread around. The second aim of the new Physics-Trail Magazine is to find new writing talent. If you were writing about Physics but gave up because of lack of readers, this is your opportunity to try some new content and get it promoted.

The third aim of the Magazine and the Physics-Trail itself is to create a sense of a Physics community. This means getting to know and following other authors, bouncing ideas around and answering questions. (Calling all Physics Authors. New Physics Tral Started.)
Its plain to see that @rycharde will continue to be an extremely valuable member of this community. It's exciting to see what's next. This is an encredible volume of work for someone so new here. He has not stopped offering awesome ideas and understanding to our situation, and builds community like a boss. I know that he has begun to set up his witness, and I'm very excited to have been one of the very first people to vote for him.
---
(img from @rycharde - Followers Landmark Reached 112)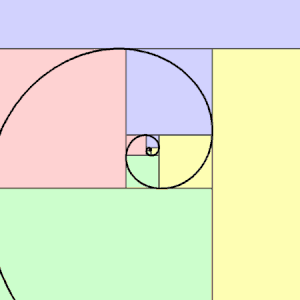 ---
Interview:


@inquiringtimes: It seems almost as though you were tailored just right to fit into the steemiverse. Why does it seem like you've always been here? You've learned the ropes pretty quickly.
@Rycharde: I've been online pretty much since the public internet started - before that there was JANET in the UK. I recall Compuserve, AOL was never popular in the UK, had clarinet etc.. Along with my experience growing up with the internet, it is a mixture of writing skills, awareness of social dynamics and a curiosity of the underlying mathematical structure of the blockchain rules.
@inquiringtimes: Well I'm grateful that you are part of the team. This is all so exciting and new.
I see that you have a witness account set up. I was hearing rumours about you becoming a witness a few weeks ago, and everything I've come to know about you says: "YES!"
@Rycharde: It was an honour to be asked to be a witness by both @Personz and @Reggaemuffin in the chatrooms...
I initially wasn't sure I had the required skills, but on reflection it is not just about running a node. The role of witness is going to grow in importance as Steemit becomes bigger and the plans to scale up the network is more than having faster servers and more nodes. So, I think that understanding the underlying code becomes as important as managing the nodes. If I can have some input into the underlying structure of the Steem ecosystem, and to possibly help in its evolution, that would be a future to look forward to.
@inquiringtimes: Yes, I am looking forward to that future. So, you have your witness account set up, but you are waiting on a server?
@Rycharde: Yes, I have my account set up and am waiting for a server. I will post soon, with further details.
@inquiringtimes: I look forward to reading that post. Do you have any advice for newbies that you'd like to share?
---
---
@Rycharde: Steemit is a new community and most people ae either chasing money or writing about crypto-currencies and blockchains and the whole fascination with this new structure. But that's a lot of people chasing the same viewers. There are many important and popular subjects that are still very much under-represented; take that opportunity and be the one to grow that niche.
You also need to make the effort to go find other members who are interested in similar things but are not using what would be the most appropriate tags.
@inquiringtimes: We've covered quite a bit of ground, here. Is there anything you would like to add?
@Rycharde Thanks for the time and energy you have taken in both research and questions; has been a pleasure!
@inquiringtimes - You are quite welcome, I'm so grateful for everything you contribute to the community.
---
There is an amusing vignette at the start of one of the chronicles of Charlemagne (742-814) that describes two Scottish philosophers who had just set foot in the kingdom and opened up their stall in the marketplace selling… wisdom. The locals thought them crazy, and when asked what on Earth they were doing, replied that if they dispensed their insights for free then people would think them worthless.
If you've never heard of Coursera, it is a platform that delivers massive open online courses (MOOCs). This allows many thousands of people to participate in the same short course at the same time. Through a mixture of video lectures, texts and references, multiple-choice tests and peer-marked short essays, Coursera is able to manage a mind-boggling number of students that would be impossible in a bricks-and-mortar institution.
if you're an artist or art historian, did this Manifesto influence you at all? If you are reading it now for the first time, how forward-looking is it? Does it, even now, some 80 years later, open up any further new dimensions?
Article very recently published to find the most accurate model to describe cryptocurrency volatility. Somewhat relevant given the recent flash-crashes.
The best that can be achieved, in the game theoretic sense, is to make optimal social behaviour more attractive than the sub-optimal equilibrium point. This must be encoded in the rule-set...
As the predators feed themselves and increase their population, so the number of prey decreases. This results in less food being available for the predators so their population also then starts to decrease.
There has been much discussion of these issues recently. It can become very heated, especially when behaviours are given a moral interpretation. What I seek to do here is to clarify a few things and then concentrate on encoding rules that encourage behaviour that is beneficial to the whole reward pool and that reward people who have different strategies.
(All images for this article came from @rycharde's blog)