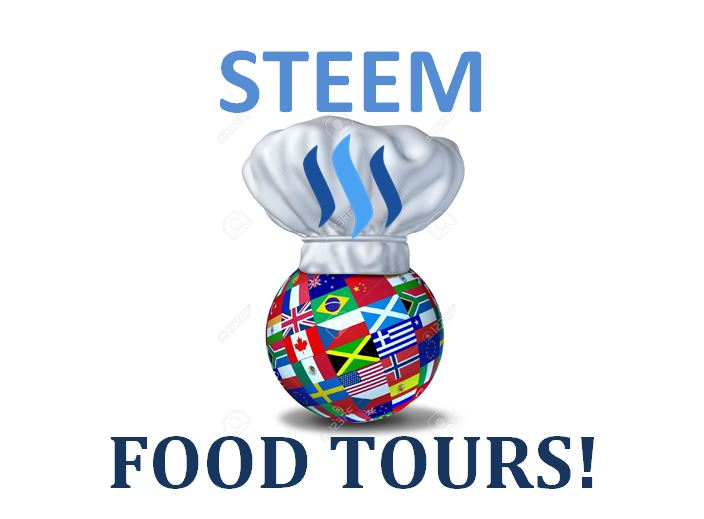 STEEM Food Tours #28
Submit a Restaurant Review for a Chance to Win STEEM!
Welcome to the 28th edition of the @STEEMFoodTours challenge.
Currently most review sites operate as a business in a centralized nature. This leads to advertisements on the platform, paid-for-reviews, paid-deletions, and overall it can corrupt the legitimacy of the rating. I believe the STEEM blockchain is a great place to leave honest, uncensored reviews about restaurants, eating establishments and more. The de-centralized nature of the blockchain will allow for a truthful consumer rating that cannot be tweaked, or lobbied.
@STEEMFoodTours will be a weekly contest to begin gathering restaurant reviews on the STEEM blockchain.

Contest Rules
Create a post and title your entry:
'STEEM Food Tours #_ : Name of Restaurant - Location of Restaurant'
Review a restaurant. Post must include a minimum of 3 photos.
Upvotes & ReSTEEM's appreciated
Use original words and photos only.
Please try to include a link to the restaurant's website, if possible.
Comment a link to your entry in the comment section of this main weekly post.
Contest will end at post payout (7 days from post creation)

Prizes & Judges
1st Place - 60% of Liquid Rewards earned from this post
2nd Place - 40% of Liquid Rewards earned from this post
Many factors will go into the winning decision. I will be looking for high-quality reviews of local eateries. It can be any type of eatery such as restaurants, bars, bistros, and cafés. I want to see the hidden gems! If someone was visiting your town from far away, where would you recommend they eat? This is a great opportunity to enjoy a meal and get compensated for the review!
This contest is only the beginning. Eventually I would like to make a database, ultimately creating a de-centralized review platform on the STEEM blockchain. My friend @eroche is currently working on an application called 'Let's Eat' (@LetsEat) that will make submitting restaurant reviews to the blockchain as simple as possible. Learn more: https://steemit.com/steem/@letseat/introducing-let-s-eat-a-restaurant-cafe-review-application-for-the-steem-blockchain

WEEK 1
WEEK 2
WEEK 3
WEEK 4
WEEK 5
WEEK 6
WEEK 7
WEEK 8
WEEK 9
WEEK 10
WEEK 11
WEEK 12
WEEK 13
WEEK 14
WEEK 15
WEEK 16
WEEK 17
WEEK 18
WEEK 19
WEEK 20
WEEK 21
WEEK 22
WEEK 23
WEEK 24
WEEK 25
Stay Tuned for Week 27!

Best of Luck
and Happy Eating!


Get Let's Eat from the Play Store