Steemit Statistics Week 12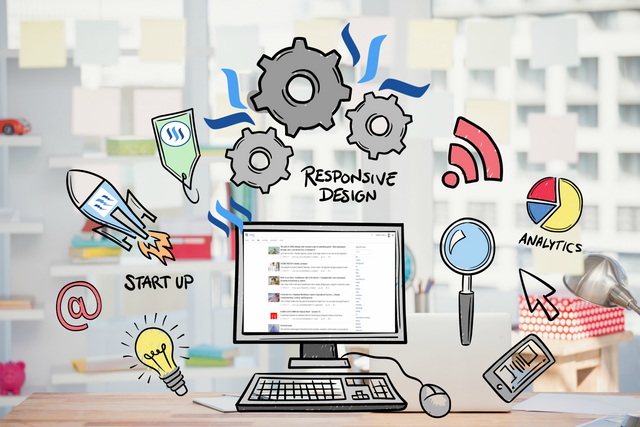 This post is a weekly, evolving post, analysing Steem(it) by numbers and deducing trends of interest for this project moving forward. As always, I would also invite anyone with special knowledge of Steem(it) to provide analysis (who, what, how, why, witness updates...) of my findings, and I will add this information where relevant to this post. There has been some very valuable contribution to this post in the past 11 weeks which is much appreciated.
Past Editions: Week 11 / Week 10 / Week 9 / Week 8 / Week7 / Week 6 / Week 5 / Week 4 / Week 3 / Week 2 / Week 1
Steemit Statistics Week 12 Highlights:
Summary of Currency Fundamentals:
There has been a significant increase in Liquid Steem this week at +33.58%. This is due to a number of factors from, account holders Powering Down, The Steem Dollar Stability Mechanism rewarding Authors with Steem and User converting Steem Dollars to Steem. This has lead to fall in the price of Steem and subsequently the Market Cap (-37.66%), which matches expectations connected to increasing Liquid Steem Supply. I am anticipating further decline in the Price of Steem over the coming week, as the market has yet to find balance between the ballooning Steem Supply, and buying demand.
Top 100 and Top 10 Accounts Control of Steem Power Continues to Fall:
Whether you include @steemit account in your calculation (-0.86%) or not (-1.24%), the results are the same, another week on week fall in the Top 100 Steem(it) Accounts Control of Steem Power. This is also reflected in the Top 10 accounts control of Steem Power falling 2.00%. Steem Distribution is still ongoing, and I expect to this result recreated next week. These numbers represent an acceleration this week, as the number of accounts Powering Down increases. This information matches up with Liquid Steem Supply.
Active User Numbers Fall:
User number have fallen significantly week on week as Steemit continues to struggle with user retention. This is certainly the main growing pain the platform is experiencing, and (in my opinion) is mostly down to the fact that, users are joining the Steemit platform for the wrong reasons. This has been discussed at length elsewhere, however with Steemit still being in beta, there is a lot of time for @dan and @ned to get the message right, as the platform develops.
24hr Traded Volume Falls
We have seen a significant fall in traded volume this week which is a concern. I believe these numbers are a key barometer to Steemit's success, and I would be very interested to see if we can buck the trend in the coming weeks and post a weekly gain. I believe this is as a result of the falling price of Steem, as some confidence has been lost on the buy side. This has exacerbated the move down, with the significant balance of volume on the sell side.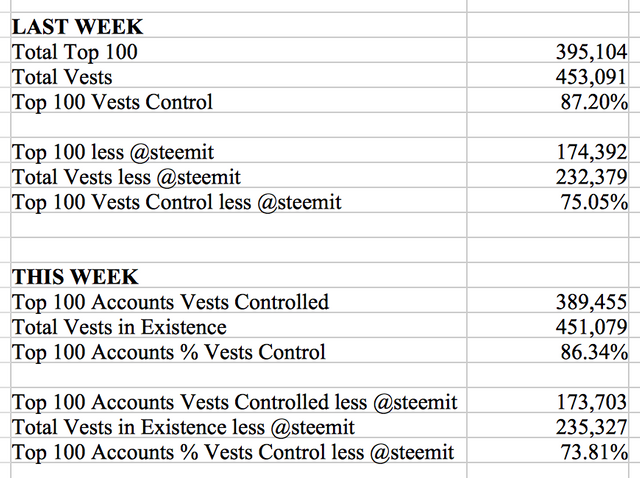 Sources:
https://steemd.com
https://steemd.com/richlist
https://steemle.com/charts.php
https://steemit.com/market
https://poloniex.com/exchange#btc_steem
https://poloniex.com/exchange#usdt_btc
https://coinmarketcap.com/currencies/steem/
https://coinmarketcap.com/currencies/steem-dollars/
Would be interesting to hear your thoughts...