Iniciativa "Vene Love" para curar contenido venezolano - Reporte Final [ESP] | The "Vene Love" initiative to curate venezuelan content - Final Report [ENG]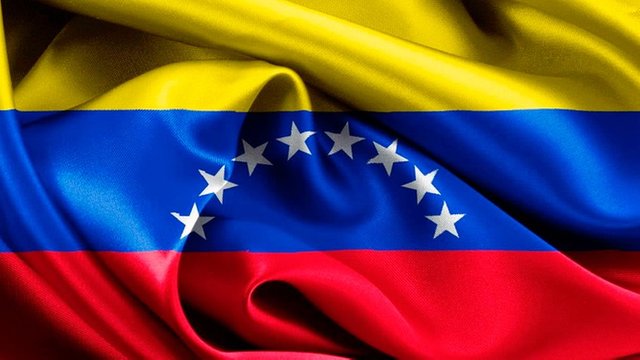 Fuente: Globovision
Definitivamente no puedo sentirme más feliz de haber aceptado esta misión de curar contenido venezolano con una delegación de 10.000 SP que fue otorgada a mi persona por @tarekadam, ya se acabó el plazo el día Domingo 18 de Noviembre y este es el reporte final, no pude subirlo antes porque mi internet ahorita verdaderamente está terrible, pero acá estamos.
Algunos detalles en el trabajo
Los últimos días de curación fueron una locura total pues me han sucedido muchas cosas, muchas fallas con el internet, la luz y además me robaron mi celular la semana pasada pero bueno, así es la vida en este país y es complicado. Sin embargo la capacidad de resiliencia debe siempre estar por encima porque quedarse estancado no es una opción, por esa razón comenzaré a ahorrar para comprarme otro celular.

La dinámica
Explicaré un poco lo he venido haciendo estos últimos días. Como dije en mi publicación anterior ---> ¡LO LOGRAMOS! ¡Que comience la misión! | Curación a Venezolanos con 10.000 SP dedicaría estas dos semanas a un trabajo bastante complicado como lo es curar manualmente publicaciones de venezolanos, dándole prioridad a los infravalorados sin menospreciar a los grandes talentos.
Un pequeño adicional
Además de solo dejar mi voto entre las publicaciones, me he dedicado a dejar un comentario para dar fiabilidad de que pasé por el post, pero la cosa es que no quise hacer el trabajo como si fuera un bot de curación que arroja un mensaje genérico. Por supuesto la mitad del mensaje si es un estándar que redacté para mencionar a @tarekadam en todo momento y hacer a las personas entender el por qué de mi labor, pero las primeras líneas de mi comentario son opiniones completamente orgánicas de mi persona sobre el contenido del post.
Lamentablemente por mis problemas de internet no pude dejarle comentarios a los últimos post que voté, y ahora no puedo porque tengo pocos RC (tengo solo 65 SP quitando lo que he delegado para otros proyectos), pero todos los post verdaderamente son una genialidad, le agradezco a cada autor por tomarse su tiempo para crear contenido tan bueno para la plataforma.
Un agradecimiento especial
Quiero dejar constancia de algo importante: YO no fui el único que está curando contenido con mi cuenta, y digo esto porque aunque fui yo el que manualmente dejó los votos y comentarios, muchas publicaciones llegaron a mi de parte de otros steemians que a pesar de no haber ganado la delegación me apoyaron para que este trabajo llegara a la mayor cantidad de personas posibles.
Quiero agradecer a todos los que me otorgaron publicaciones: @aidarojaswriter, @enrique89, @elfranz, @fakj94, @juandvg, @la-colmena, @jcalero.
Y ahora, habiendo dicho todo esto, les muestro las publicaciones votadas desde el Martes 12/11 hasta el 18/11 (El sábado no pude curar por motivos de internet, duré Sábado y Domingo sin internet).

Sin contar los votos que he realizado de manera automática gracias a SteemAuto por mis trails y fan base configurados.

Un detalle importante
Para explicar la tabla anterior, la idea es que la parte que dice Propuesto por... significa quién me lo envió A MÍ por privado. Si el nombre que aparece es el mío (@ilazramusic), significa que yo lo encontré buscando por mi cuenta y no me llegó de manos de terceros. También puede pasar que varias personas me enviaran el mismo post, estoy considerando a la primera persona que me envió la publicación.

Finalizamos por todo lo alto
Con esto me despido, muchas gracias @tarekadam por la oportunidad que me brindaste de ayudar a mis hermanos y hermanas venezolanos, logramos el objetivo, y así como tú ojalá varias personas en la plataforma se dignen a hacer algo parecido.
Contando los 48 post que llevábamos más los que fueron votados en esta última ronda, se votaron ¡74 publicaciones diferentes!
Fue un enorme placer para mi el haber dedicado bastante tiempo a esta hermosa labor.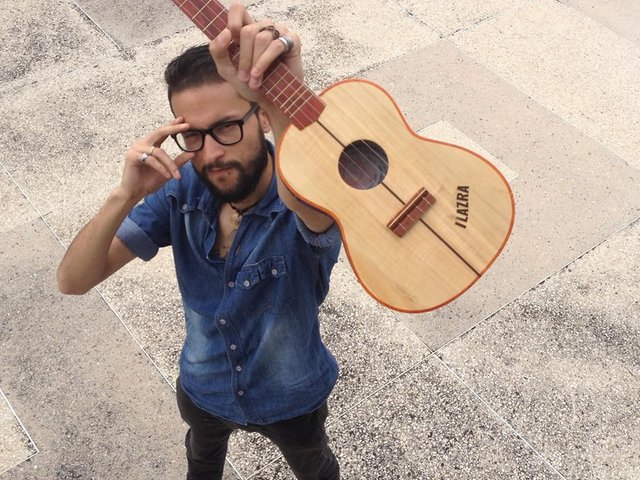 ¡Sigamos haciendo que la rueda gire!

ENGLISH VERSION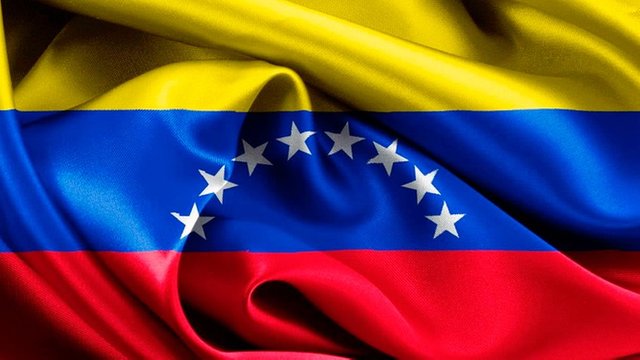 Fuente: Globovision
I definitely can't feel happier to have accepted this mission to cure Venezuelan content with a 10,000 SP delegation that was granted to me by @tarekadam, the deadline was on Sunday, November 18 and this is the final report, I couldn't upload it before because my internet right now is terrible, but here we are.
Some details at work
The last curation days were total madness because many things have happened to me, many issus with the internet service, light service and my cell was stolen last week, but well, that's life in this country and it's complicated. However the capacity of resilience</ b> must always be above because staying stuck is not an option, for that reason I'll start saving to buy another cell phone.

The dynamics
I'll explain a little bit what I've been doing these last days. As I said in my previous publication ---> WE DID IT! Let's start this mission! | Curation work for Venezuelans with 10.000 SP I would dedicate these two weeks to a very complicated job as it is to cure manually posts made by Venezuelan Talents, giving priority to undervalued without belittling the great talents.
A small additional
Besides just leaving my vote among the publications, I've dedicated myself to leave a comment to give reliability that I went through the post, but the thing is that I didn't want to do the job as if it were a curation bot that throws a generic message. Of course half of the message is a standard that I wrote to mention @tarekadam at all times and make people understand why I do my work, but the first lines of my comment are completely organic opinions of me about the content of the post
Unfortunately for my internet problems I couldn't leave comments to the last post I voted, and now I can't because I have few RC (I have only 65 SP removing what I have delegated for other projects), but all posts are truly a genius, I thank each author for taking the time to create such good content for the platform.
Special thanks
I want to record something important: I wasn't the only one who curate content with my account, and I say this because although I was the one who manually left the votes and comments, many publications came to me from other steemians who despite not having won the delegation supported me so that this work could reach as many people as possible.
I want to thank all those who gave me publications: @aidarojaswriter, @ enrique89, @elfranz, @ fakj94, @juandvg, @la-colmena, @jcalero.
And now, having said all this, I show you the publications voted from Tuesday 12/11 until Friday 18/11 (On Saturday I couldn't cure for internet issues, on Saturday and Sunday I was at my house without internet service).

An important detail
To explain the previous table, the idea is that the row that says Proposed by... means who sent it to ME by private. If the name that appears is mine (@ilazramusic), it means that I found it searching on my own and it didn't come from third parties. It can also happen that several people sent me the same post, I'm considering the first person that sent me the publication.

We finish with style
With this post I say goodbye, thank you very much @tarekadam for the opportunity you gave me to help my Venezuelan brothers and sisters, we achieved the goal, and just as you hope several people on the platform will deign to do something similar.
Counting the 48 post that we carried with those that were voted in this last round, we voted 74 different publications!
It was a great pleasure for me to have devoted a lot of time to this beautiful work.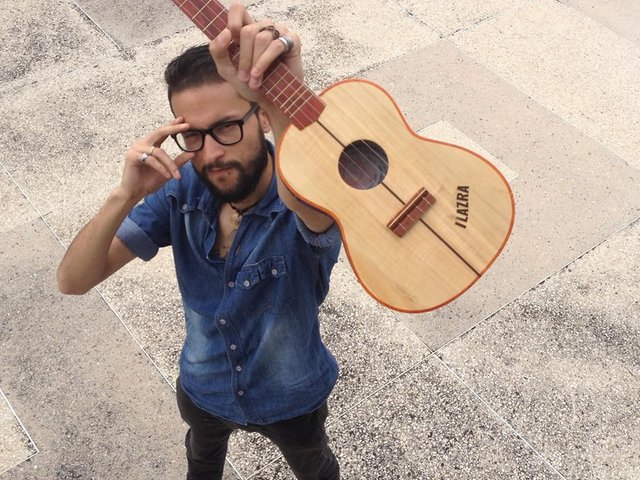 Let's keep the wheel spinning!