Firstly understand yourself for productivity

If you want to manage your work as well as manage your life, then you have to look at your productivity. If you do not do productive work then you should be considered a bad employee in the workplace.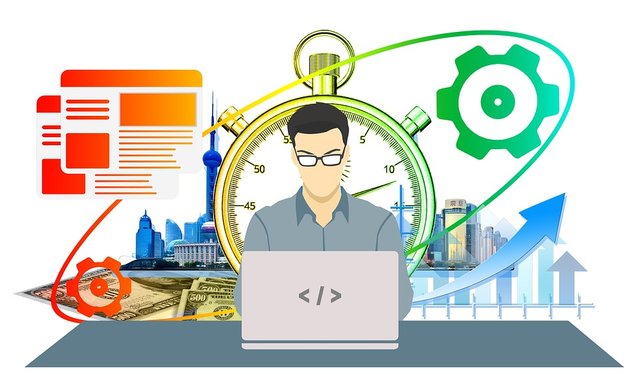 Image Source: pixabay
You should complete your work according to your thinking and habit, you can now increase your productivity in the workplace and help your organization to grow rapidly.
When you start every assignment, you should think about increasing your work capacity. If you become upset at work and do not get success, then you should stop and think. If you think that you can become productive then you should take certain things off in life. Know about them: -

Do one thing at a time:
According to the University of Kanpur, people who multitasking do not pay full attention to the work and get accustomed to working fast, cannot even become highly productive. Such habits often interfere with work. Instead, if you do not pay attention to any other work while doing any work, then that work is done better. You get focused on doing one thing at a time. You must complete one task at a time.

Save time for yourself:
For productivity, it is believed that you do more work in less time. Theoretically, it allows you to get more time to lead a life but In practical terms, it means more work. Remaining time cannot use for yourself. When you give yourself the time you are happy. The study of the University of Warwick tells that living workers are 12 percent more productive. So save time for yourself.

Get the masters:
Many times you work hard but if you do not get masters that work then you have difficulty in completing the work. By obtaining mastery at work, you can easily get tougher hard work done, you should get new experience related to work. Due to these experiences, there is no flurry during work and your productivity increases.

Build Your Own Ways:
If a method fits on Type A personality then it is not necessary that it fits you too. Understand yourself and you should create methods accordingly. It may be that these eyes are more like matching people, so in other ways for productivity should be considered. Find out how you can make yourself productive.
My recent  posts you may like:
              Please leave your thoughts and feedback below!
                             Thanks for reading!
                Resteem post will motivate me.  

Use my Referral link for Coinbase and get $10 free when you purchase $100 of Crypto! Coinbase link - Ask if you need any help or advice.  
Disc: These are my views, use your own decisions before following anyone views.