The right decision at the right time will get success
To be successful in career, it is important for every person to have special qualities.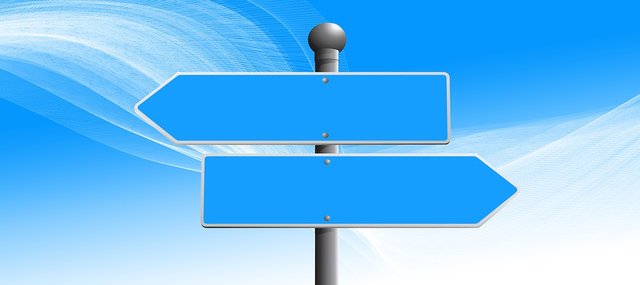 Image Source: pixabay
You must have certain special qualities in order to achieve success in your career. Learn the qualities of learning new things, making the right decisions at the right time, to create a career path.

Emphasis on learning:
Many professionals are so proud that they forget to learn new things after climbing the first ladder of a career. After some time they get bored with their work because they do their work properly, but they become disturbed because of not learning something new. So keep trying to learn something new. This will lead to progress. And never ashamed of learning anything.

Experimenting:
The person is successful in professional life, who is experimental. If you do some creative work for the company, then you will get opportunities to get success in this career. During this experiment, you have to face a variety of challenges that strengthen you from inside. Creativity can initially be denied, but keep in mind that it all benefits.

Make Good Relationships:
Growth in your career is important for building good relations in the office. From this, it seems to be timely about new opportunities. If you build a good relationship with everyone, then its benefits will also be available at work. If you remain immersed in yourself then people will think you are cocky.

The benefits of the right decision:
The right decision at the right time is an art. It can be practiced only by practice. When making a decision, always ask yourself if you can benefit from this. You should try to learn from the wrong decisions.

Promote yourself:
If you demand a lot of new assignments and show them on time, you can promote yourself. You should promote yourself more and more on the strength of your work. You must have a work base for promotion. You can not move ahead by flattering.
Benefits of good accompaniment:
If you spend time with people you know, then you will learn things. Senior should learn about time management and the art of completing the target.

help others:
You take the help of others to move forward in your career. Similarly, you should be prepared to help others. When you help others, there is a positive energy flow, which moves you forward in your career.
My recent  posts you may like:
Please leave your thoughts and feedback below! 
                            Thanks for reading! 
               Resteem post will motivate me.  

Use my Referral link for Coinbase and get $10 free when you purchase $100 of Crypto!
Coinbase link - Ask if you need any help or advice.  
Disc: These are my views, use your own decisions before following anyone views.