Do not circulate around the Success, Show the Power to get Success.
A lot of heroic stories come to us as soon as we hear the word of the heroism words like the stories of heroes of heroes and valor of kings. Even today, doing business is no less than a process of heroism. Anyway, the business is considered to be courageous.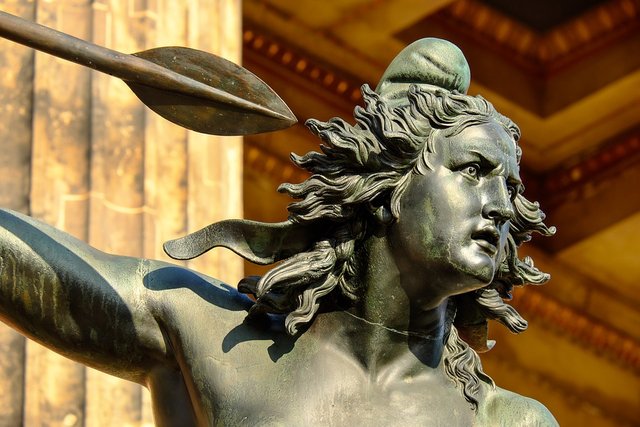 Image Source: pixabay 
When you begin to dream of business, first of all, you have to deal with the surrounding people in your surroundings, who do not believe in your abilities. Or those people who are familiar with your talent and your inner fire and do not want you to succeed. All these people together form a maze about you. To protect your dreams and desires, you have to become Abhimanyu, you have to fight. 
The end of some dreams creates such situations and whoever winner leaves, the courageous person makes those ideas a reality. He knows that the intrinsic cycles will come. The person who is scared of problems can never do business.

Winning Mental Power:
To become the first person, the mental power must be constantly demonstrated. Do not know how many people are attracted to your ability to compete with adverse circumstances and inspire you to join you and connect with you the employment and life of many people. Walking with so many people is the greatest feat. The culprit has faith in himself and with the help of his wife, he reads about his business trip ahead. 
It has amazing potential for peeping in the future. He is responsible, always presenting examples to the people. Progresses beyond his mental feat. Apart from his people, he is also known for his abilities in the society and this is the strength to lead him. He does not break the necklace and does not even wrestle his feet with the earth.

Avoid Circulate:
The heroism man always has a sword on a horse, but he does not look live. Now we talk about other situations, in which the sword is always prominent in the horse. But the swords do not drip with those swords and the horse also works only for orbiting. An arrangement is a parikrama second situation, which you can understand as a sycophant too. The motivation of the orbiting will surrender to you. If you revolve around someone due to selfishness then it reveals the lack of proposition.

Realization of completeness:
Parikrama is a sense of courage. It also prohibits how much unreliable your intellectual ability demands. Parikrama destroys self-esteem. Your decision-making ability also raises a question mark. Prakruti's spirit provokes you to revolve. In such a way, you will always stay away from social dignity. You will never be known for decision. 
You will collapse in opposite situations. It will be difficult for you to be reliable. How do you join hands with yourself? You have to show the feat in every situation. Paramaksh will give you a sense of completeness in others and in their own eyes.

Below are real-life examples of heroism-

Wins in Power:
In 1999, Ratan Tata had to face insult from selling and distributing its passenger division to Ford USA. He had to hear that the passenger was not aware of the car, why did he get to the ground? He returned After 9 years, he took over two luxury car division Jaguar and Range Rover from Food Company.

The Power Of Dilip Singhvi:
Dilip Singhvi was born in a small town. His father had the business of the drugs (medicines) wholesaler. Dilip was an entrepreneur with a mentality. Despite being a commerce background, he opened a small company with five products and three employees. The company's name was Sun Pharmaceuticals, and gradually they increased their product range and also started buying the company around and succeeded rapidly. This is the heroism of Dilip Singhvi.

 
My recent  posts you may like:
      Please leave your thoughts and feedback below! 
                            Thanks for reading!
                Resteem post will motivate me.  

Use my Referral link for Coinbase and get $10 free when you purchase $100 of Crypto!
Coinbase link - Ask if you need any help or advice.  
Disc: These are my views, use your own decisions before following anyone views.