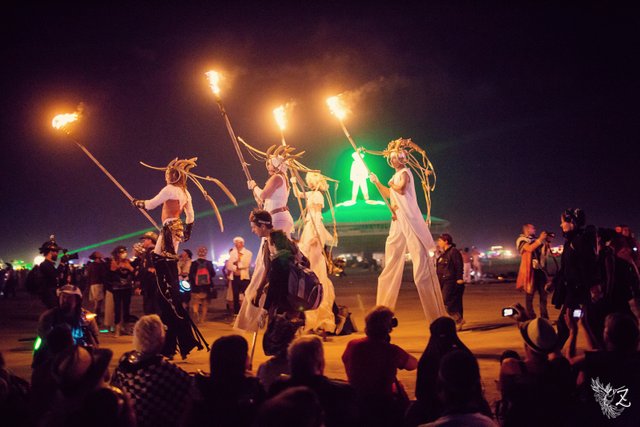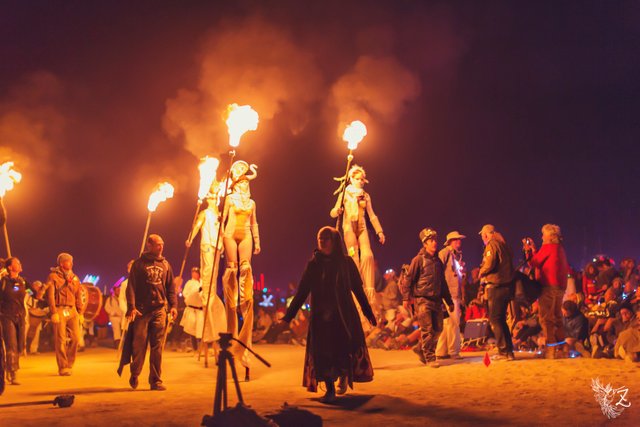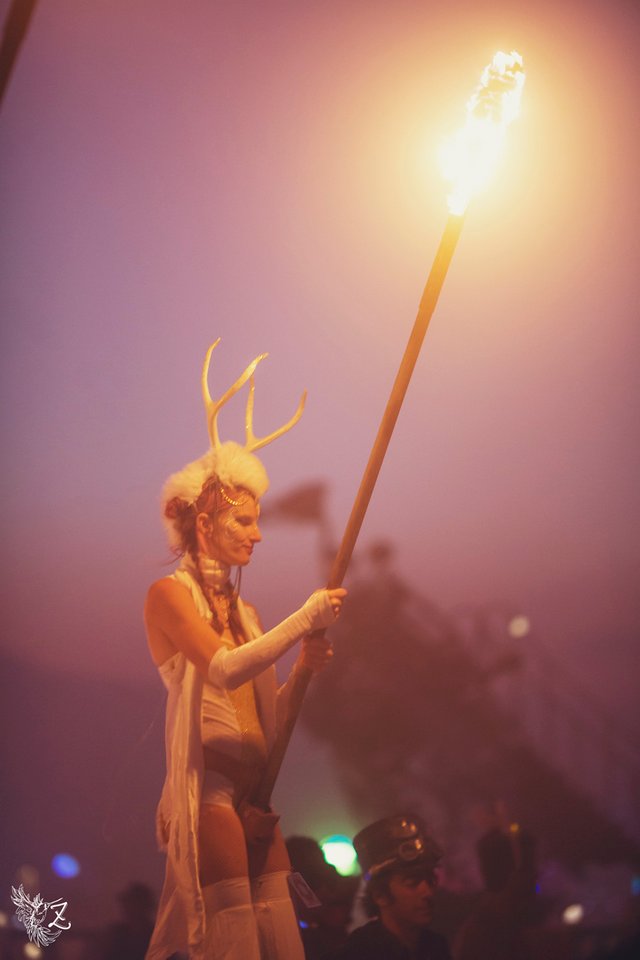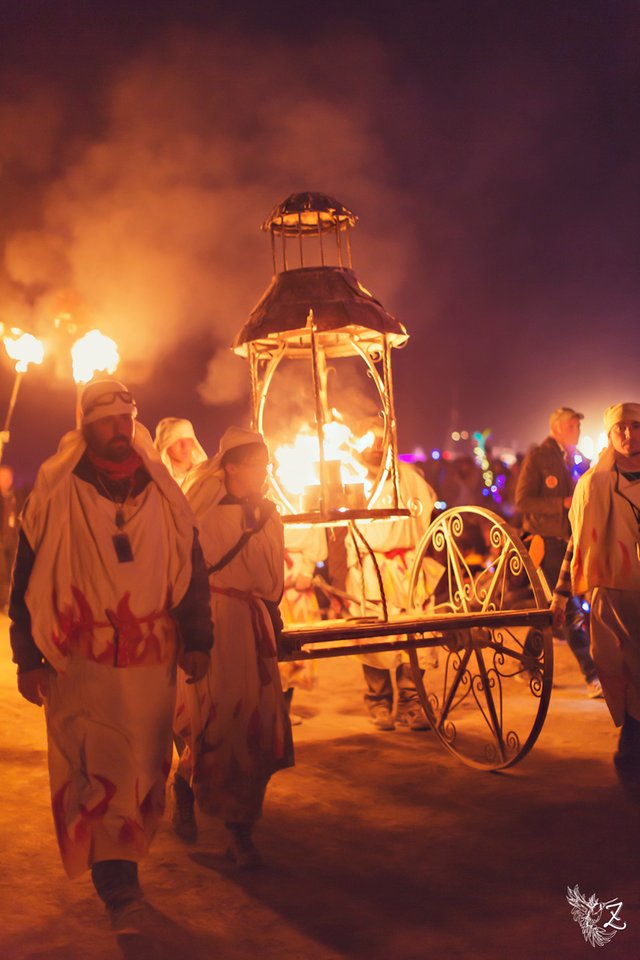 ---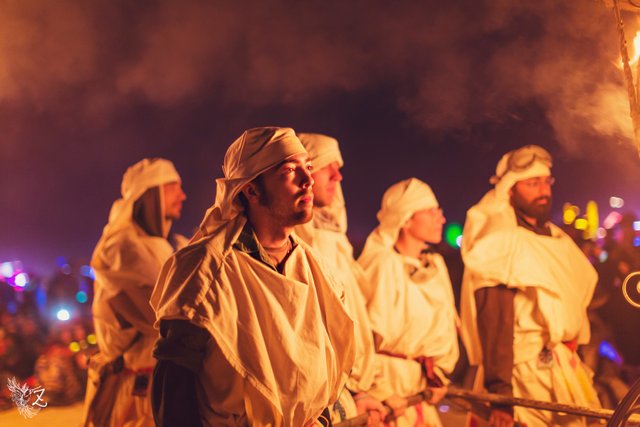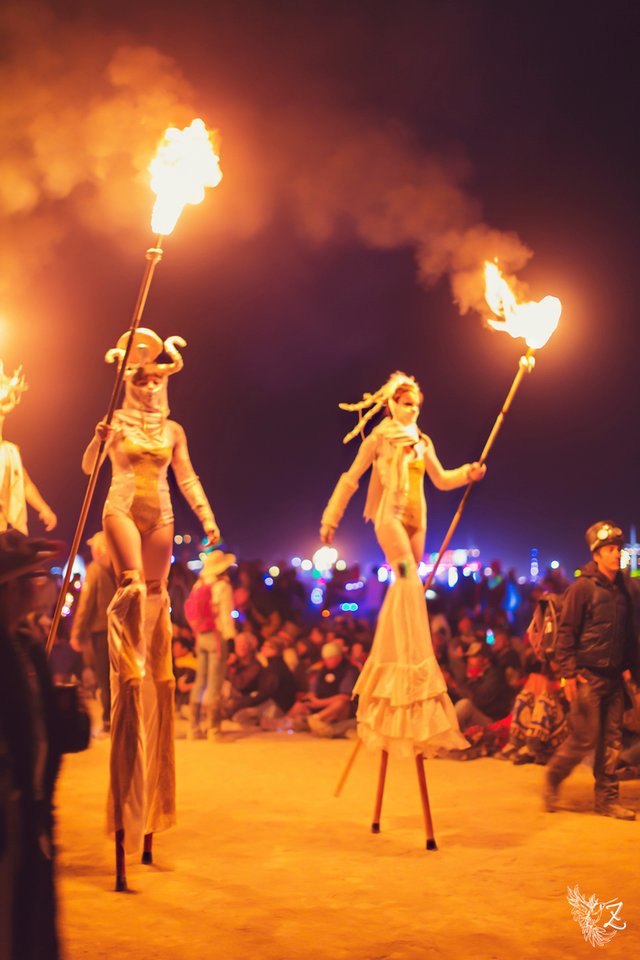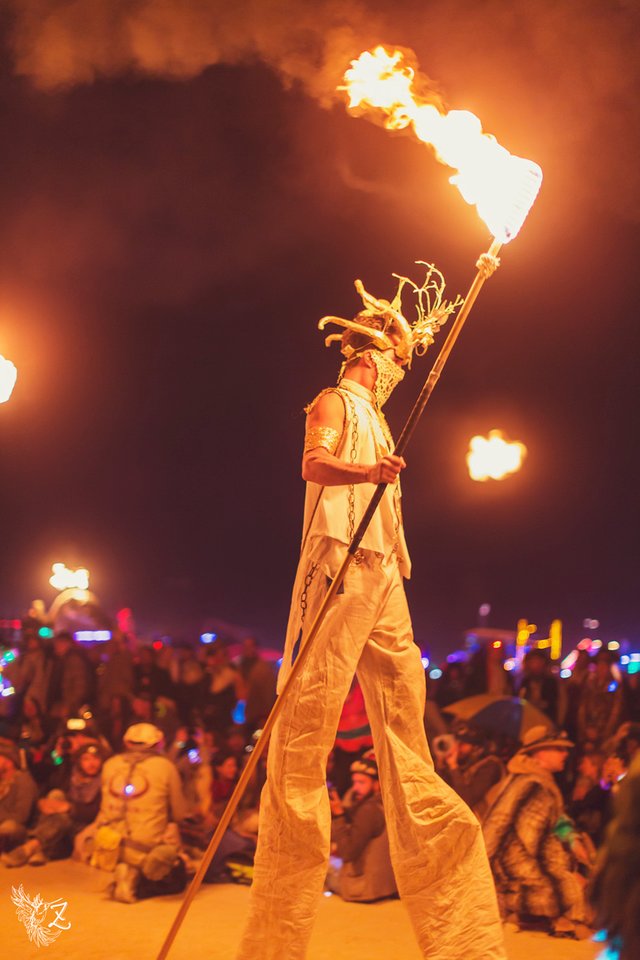 ---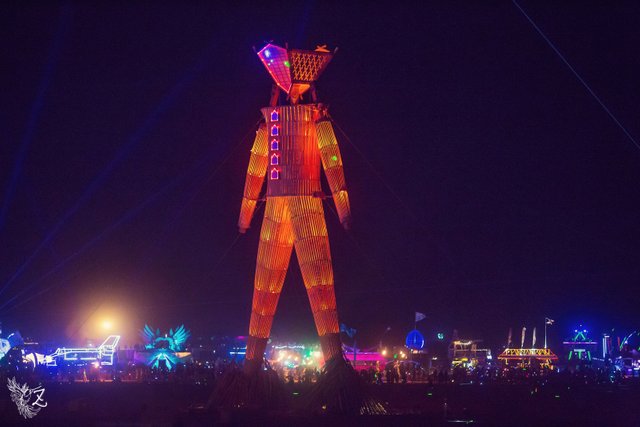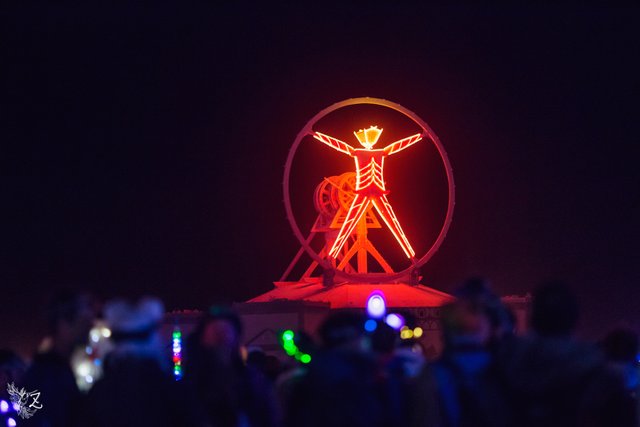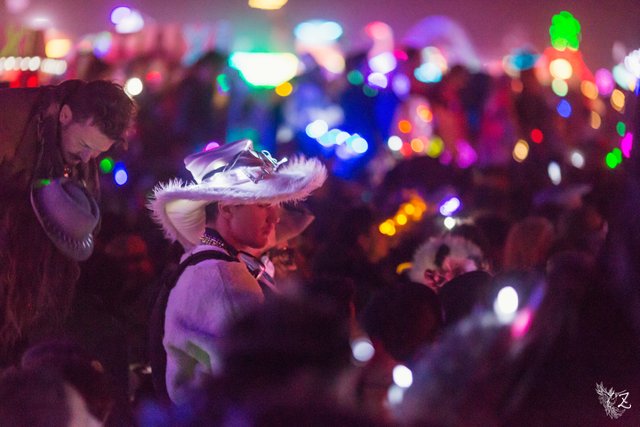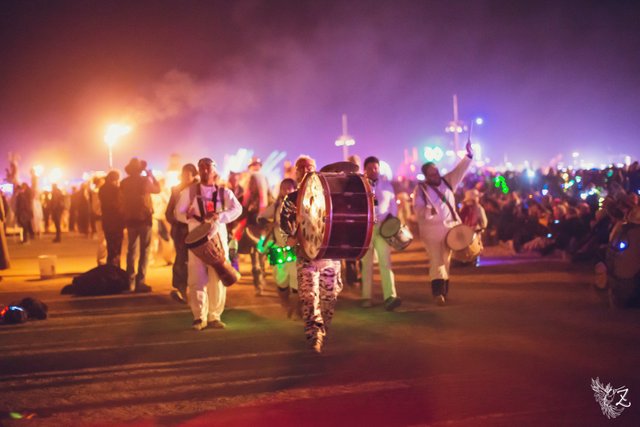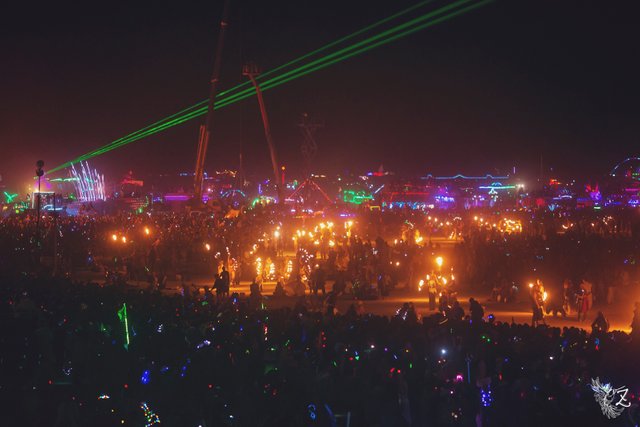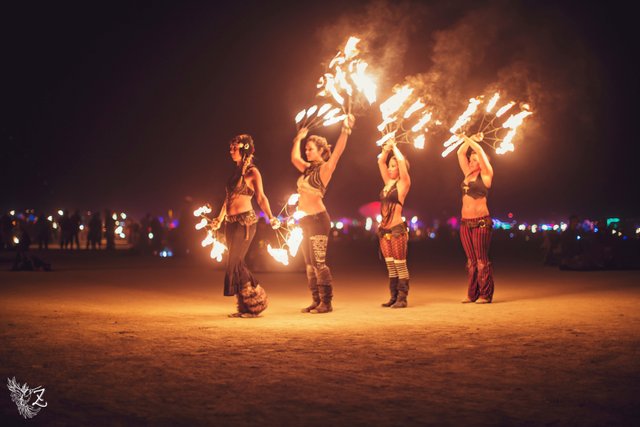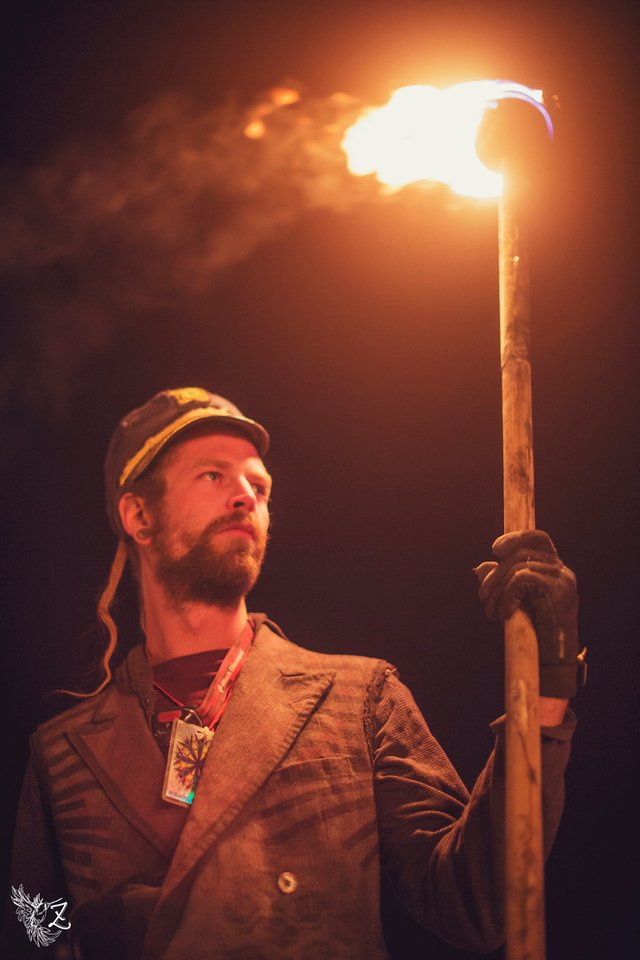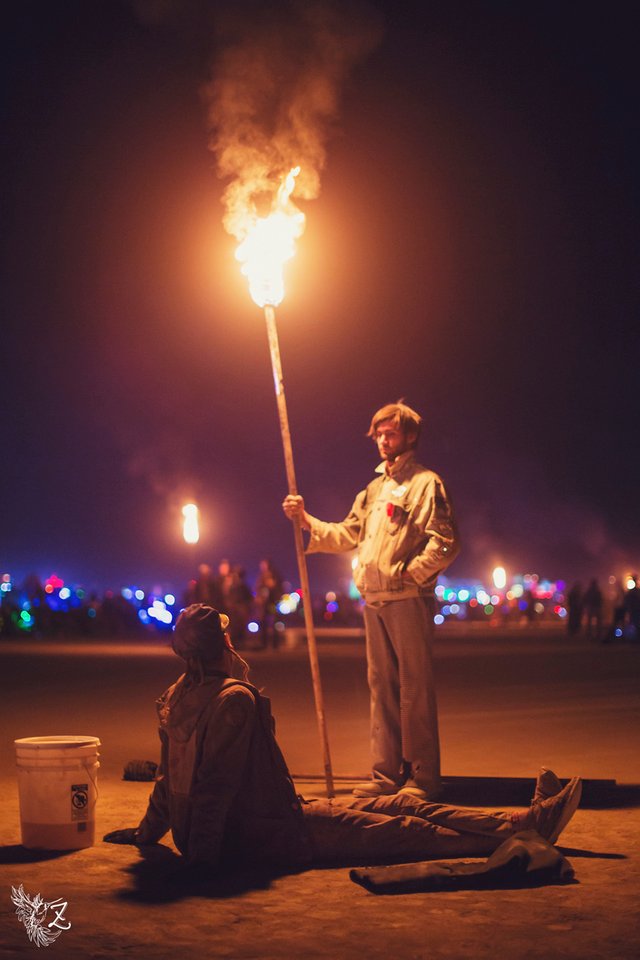 ---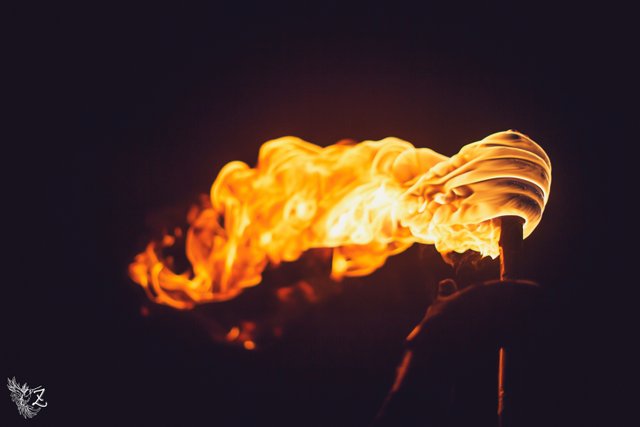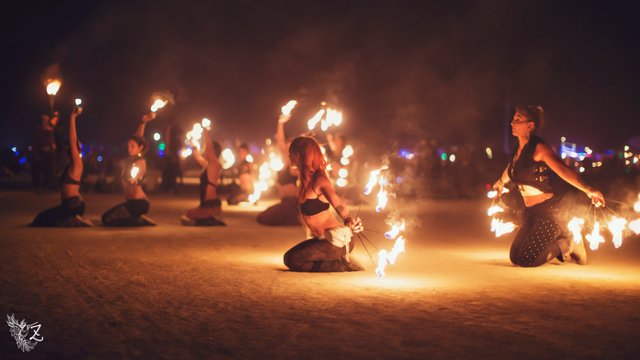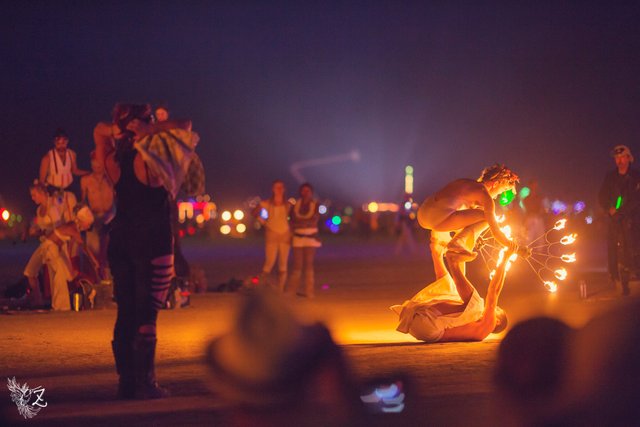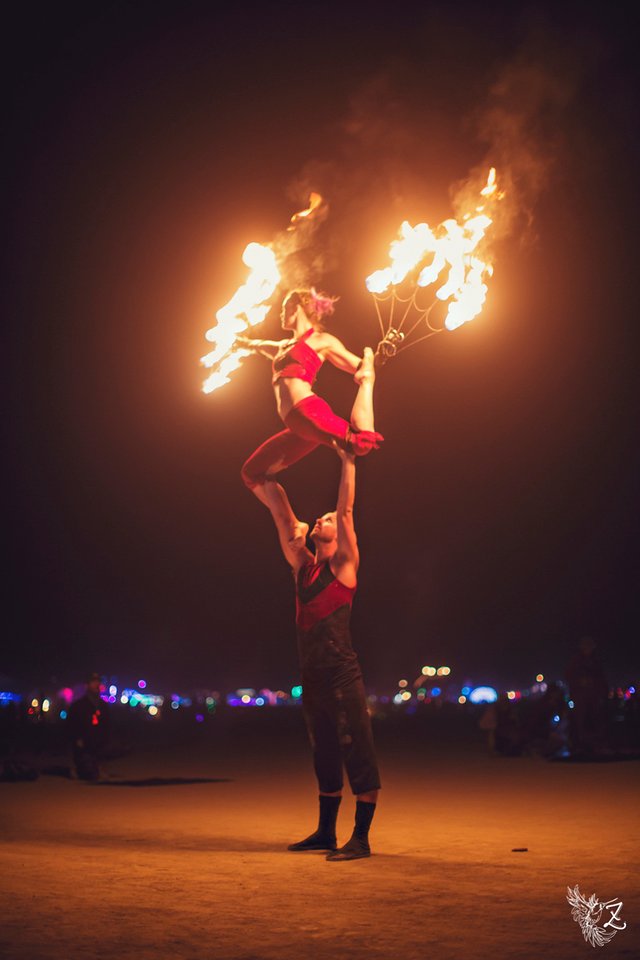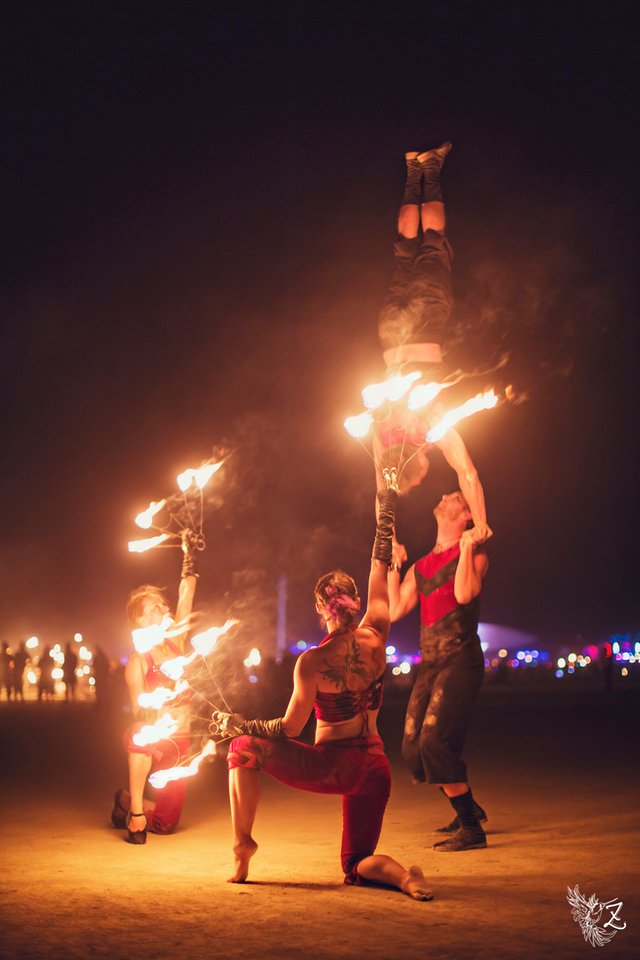 ---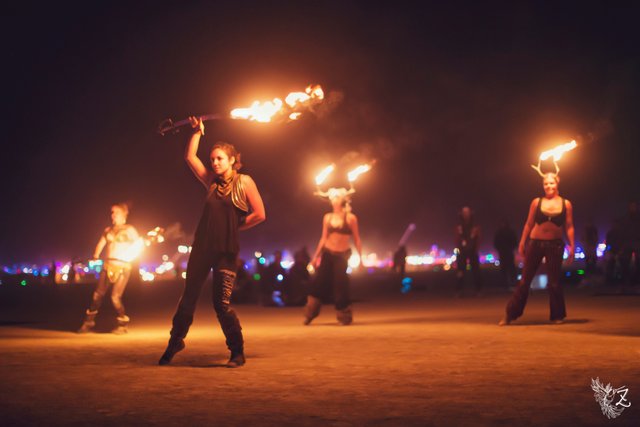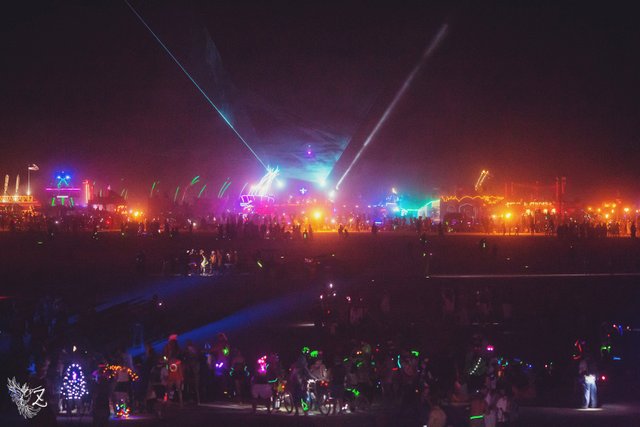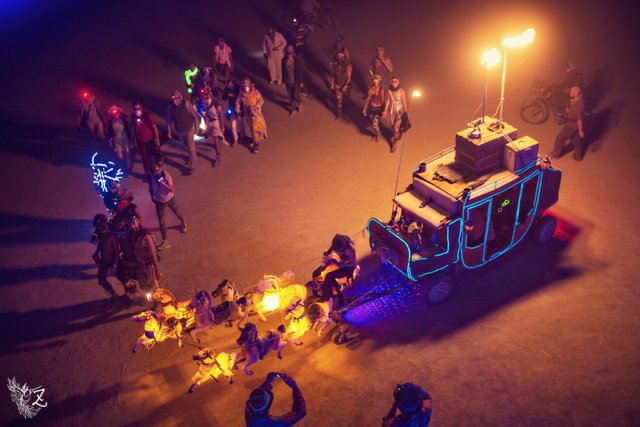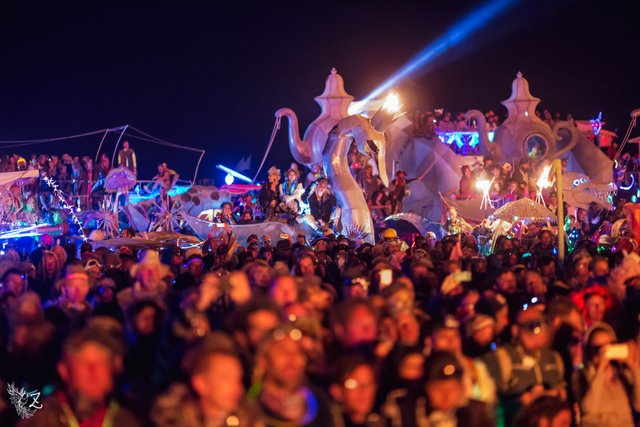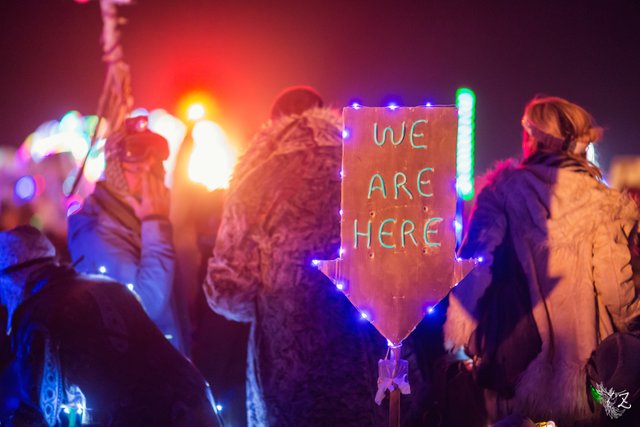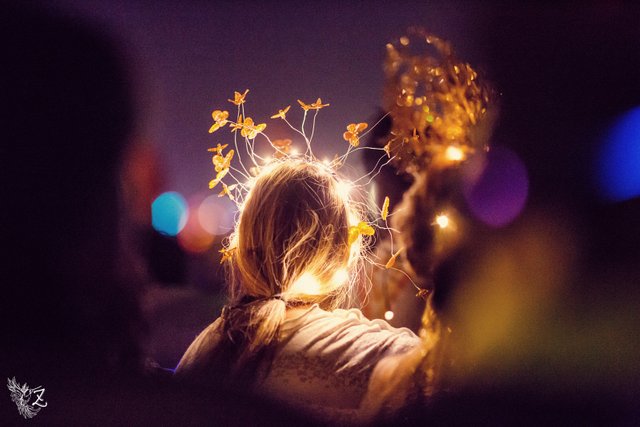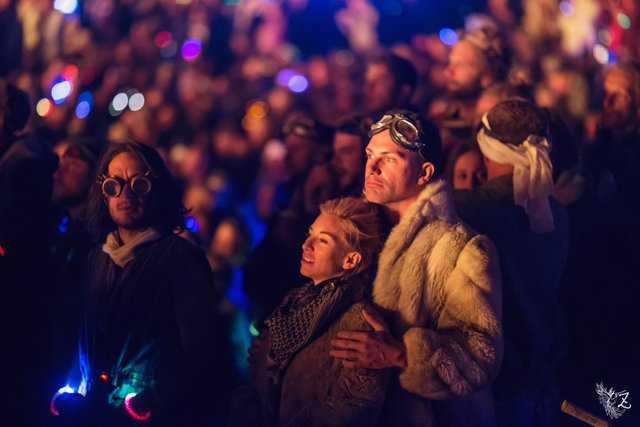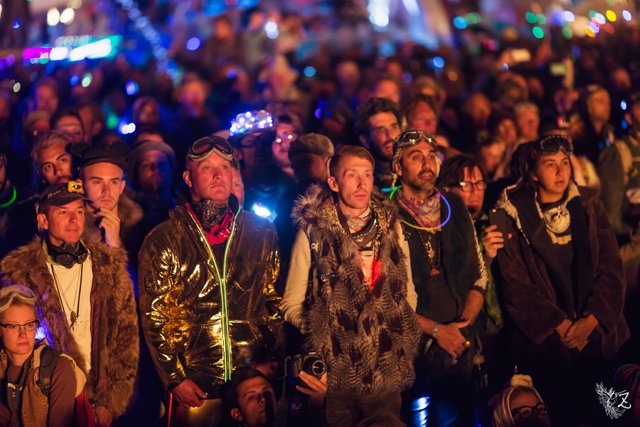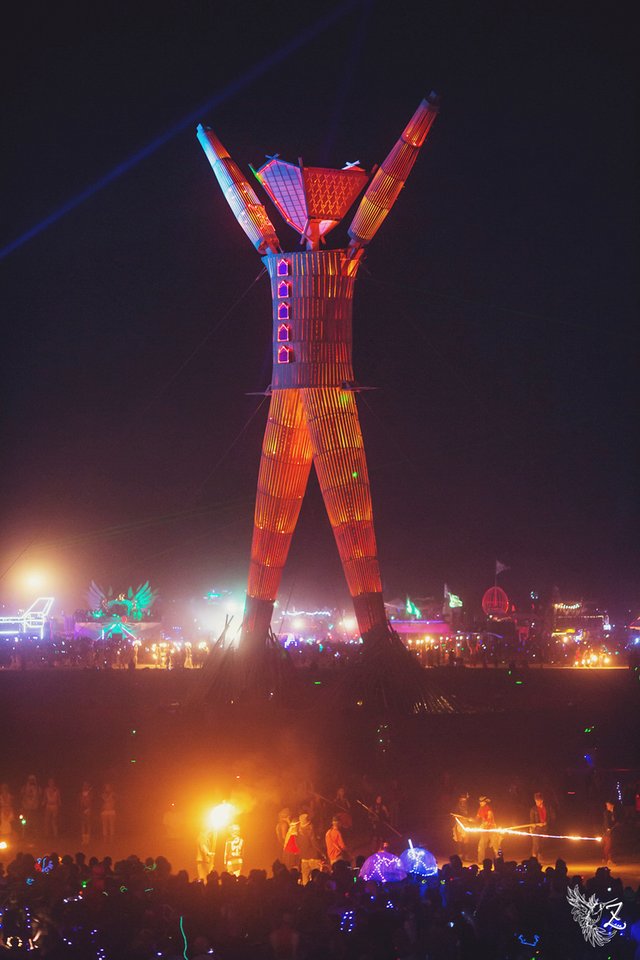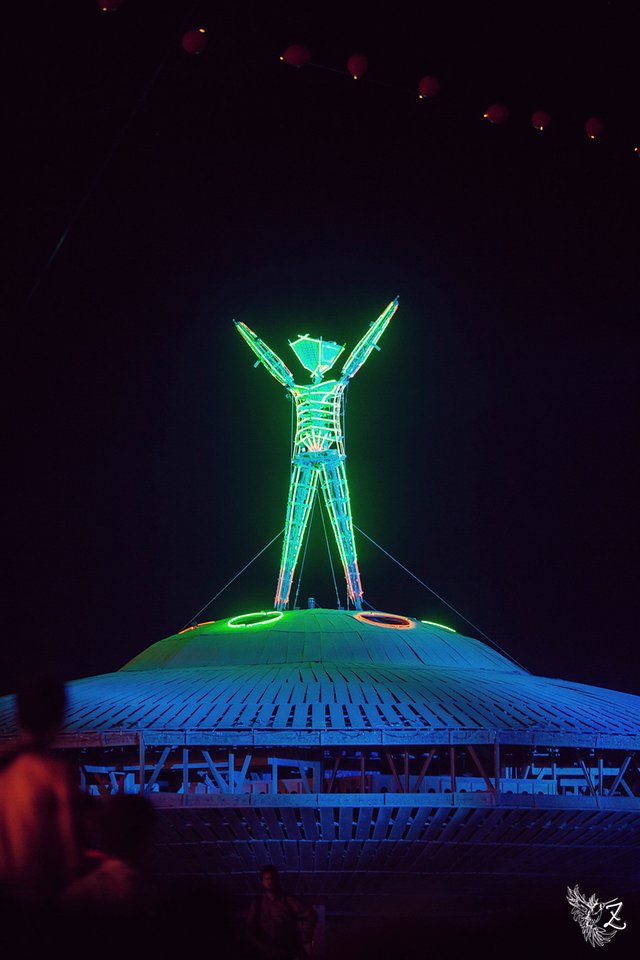 ---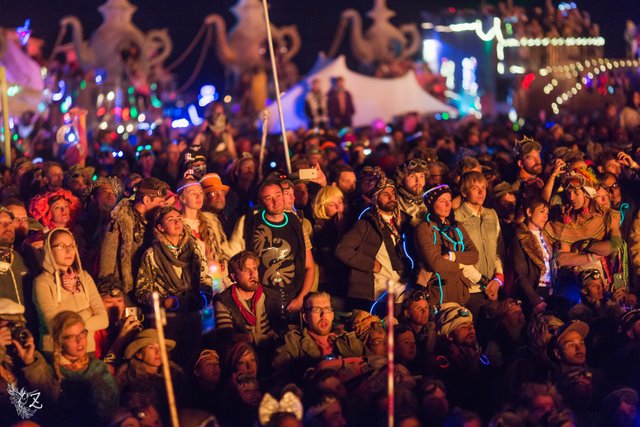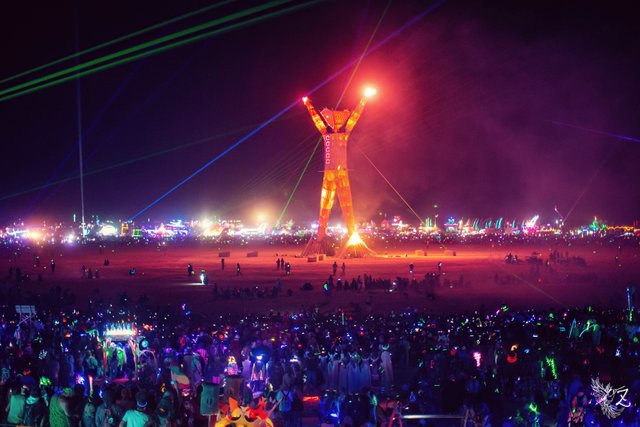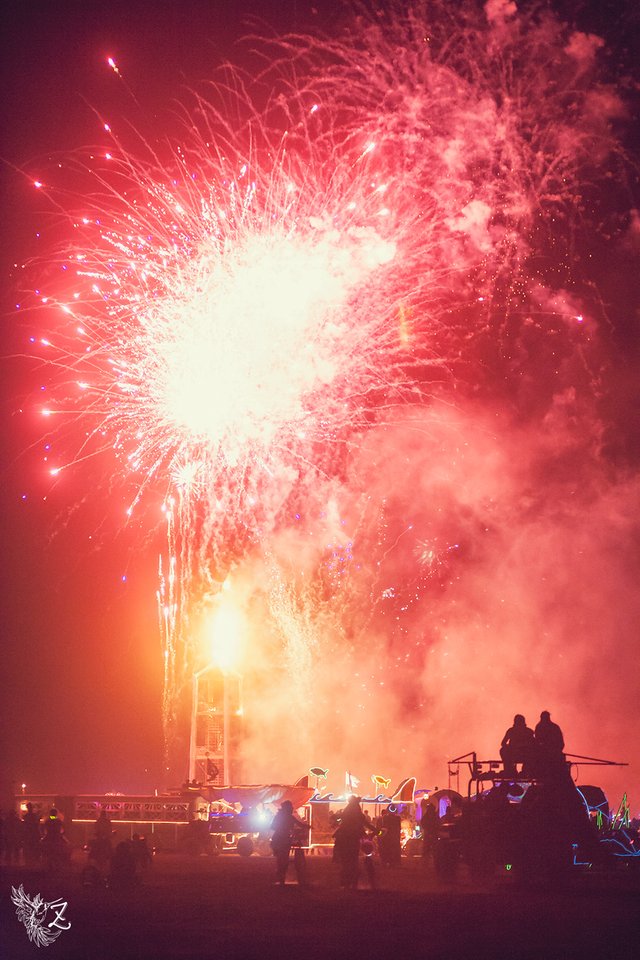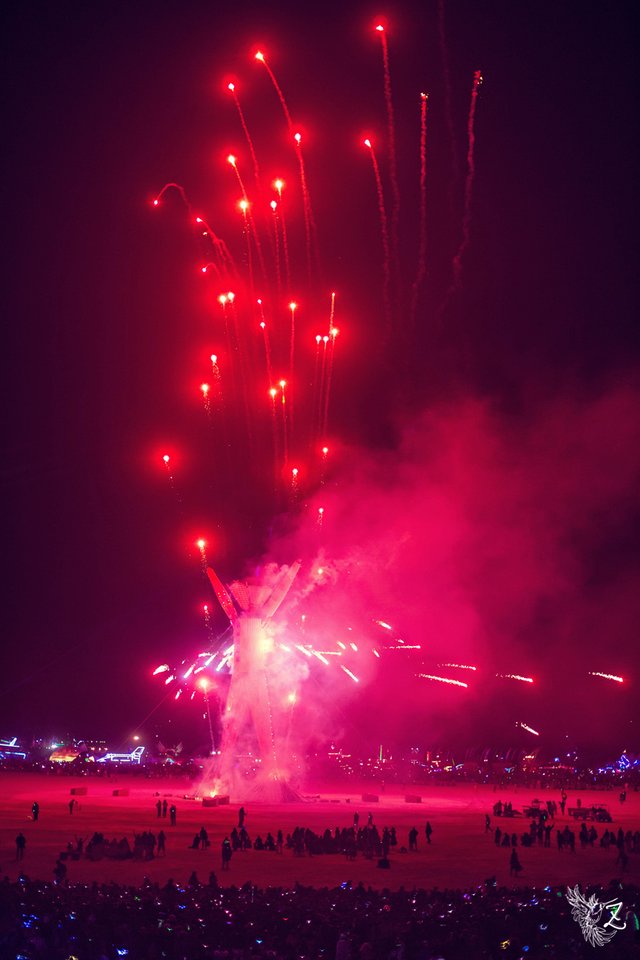 ---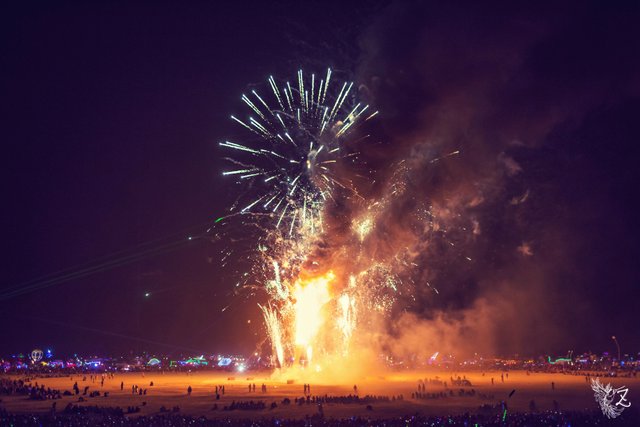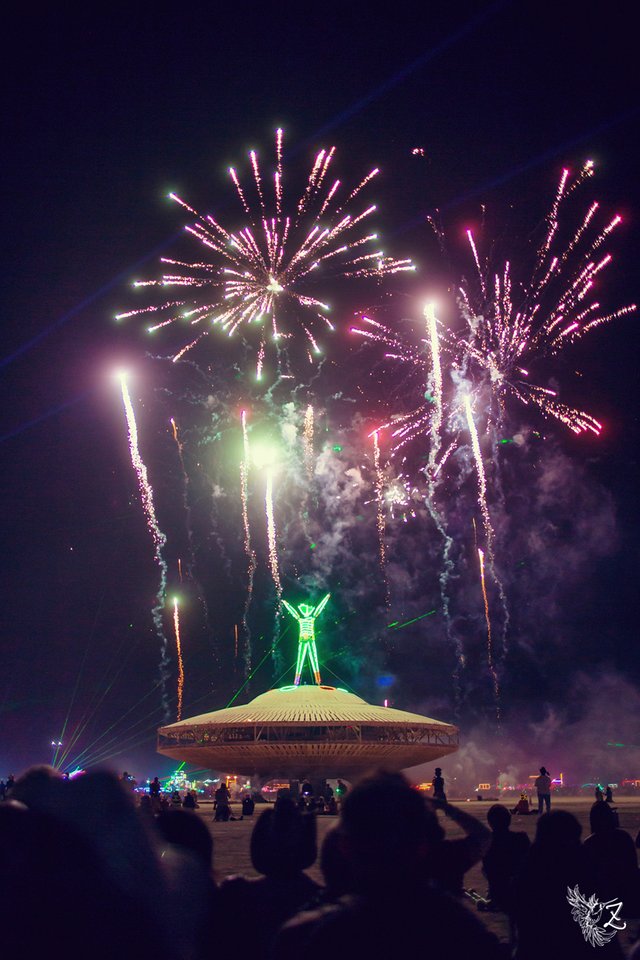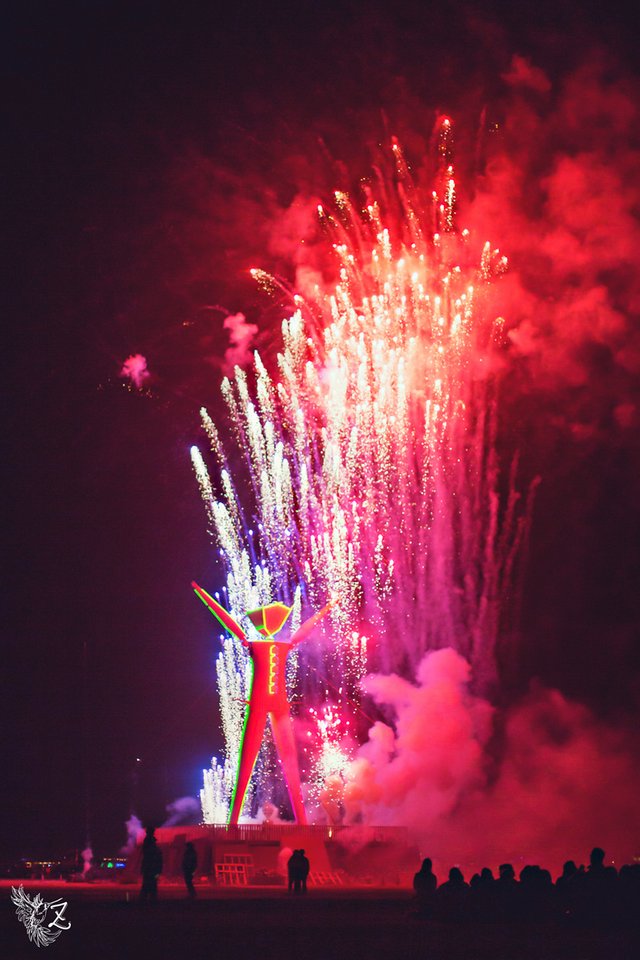 ---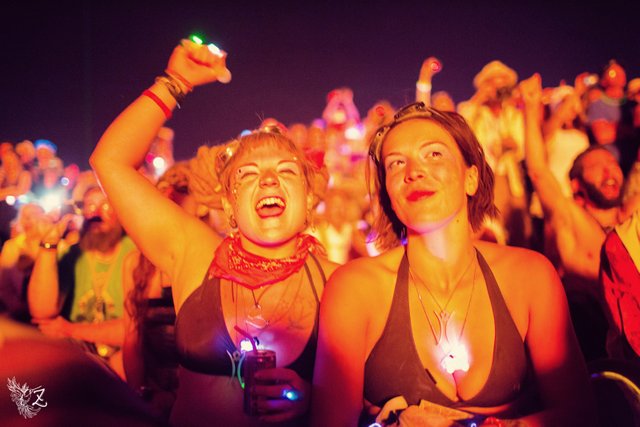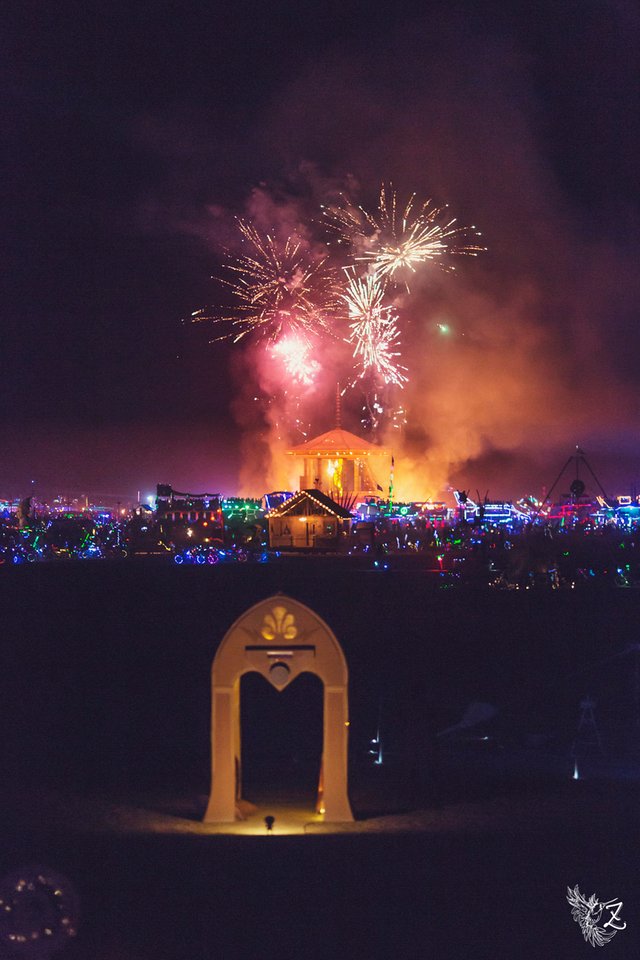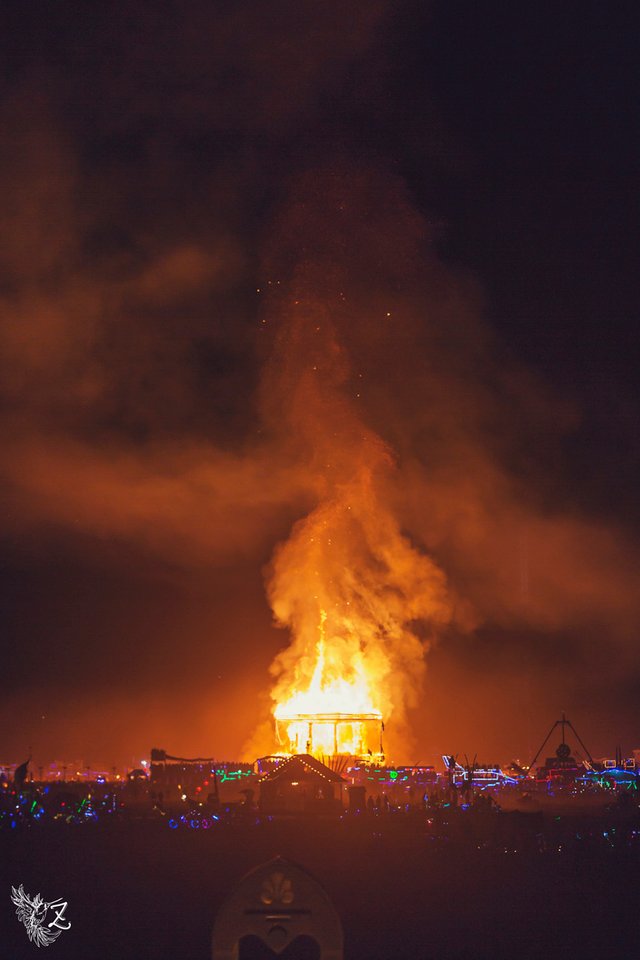 ---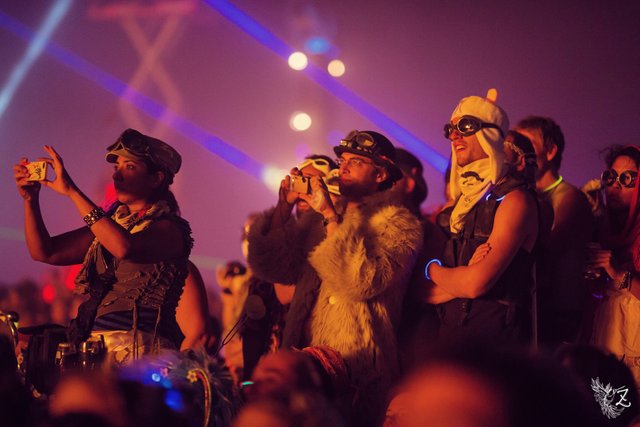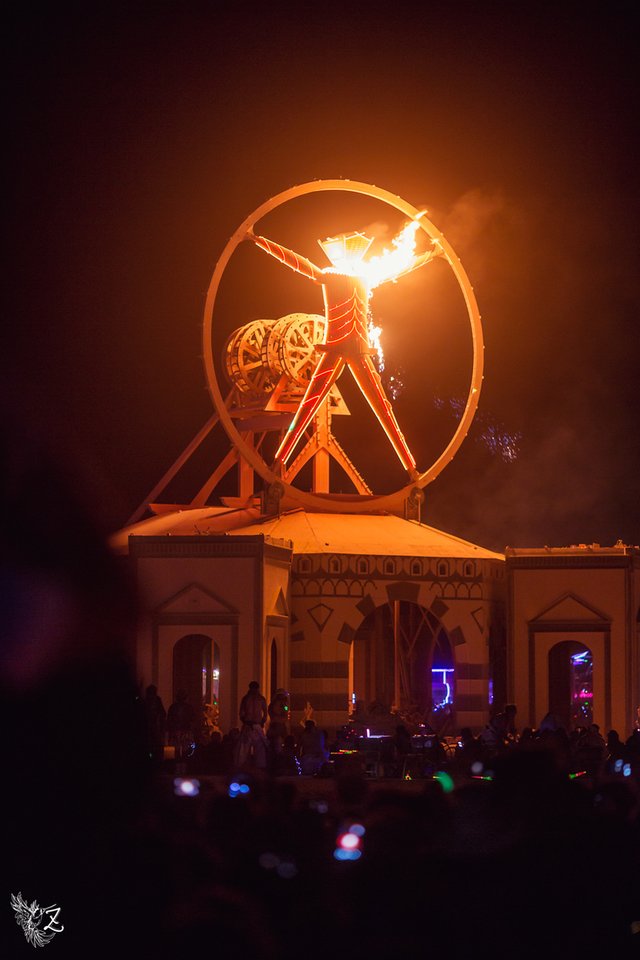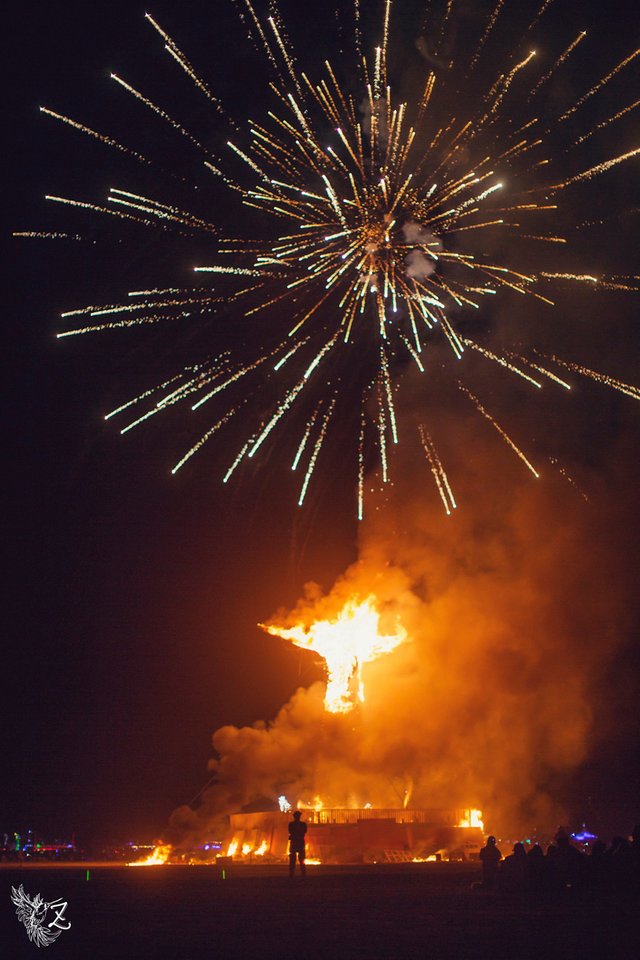 ---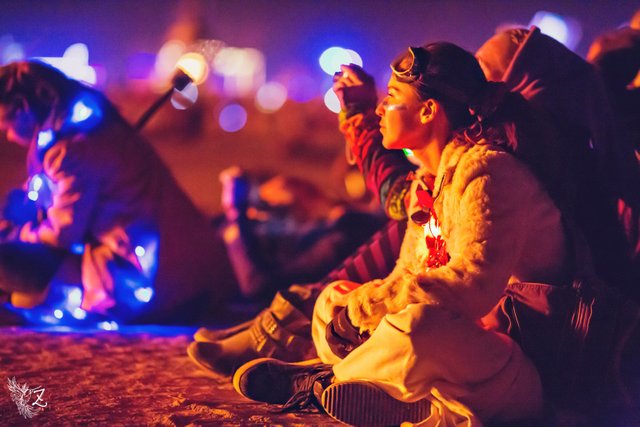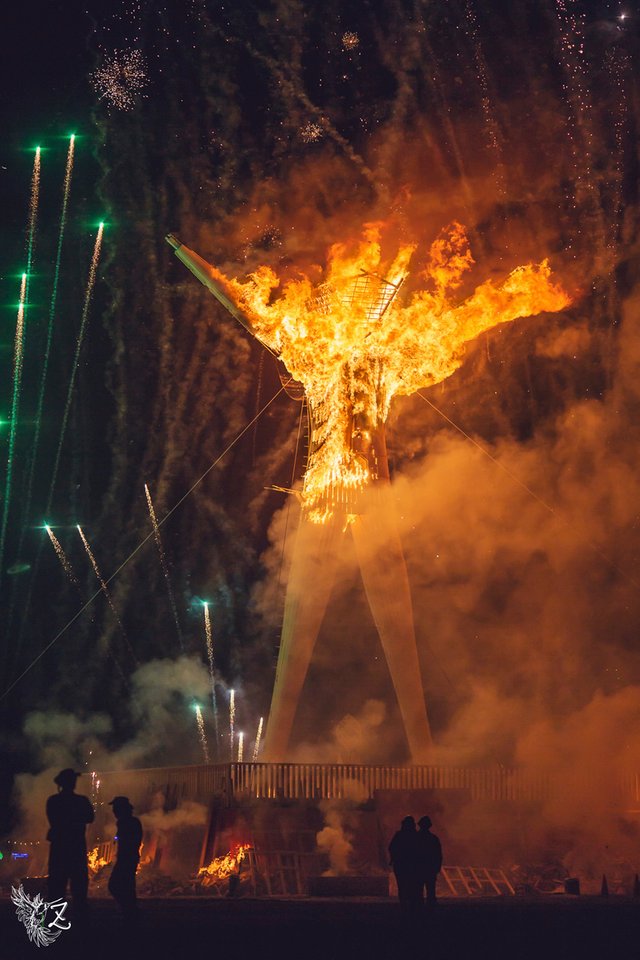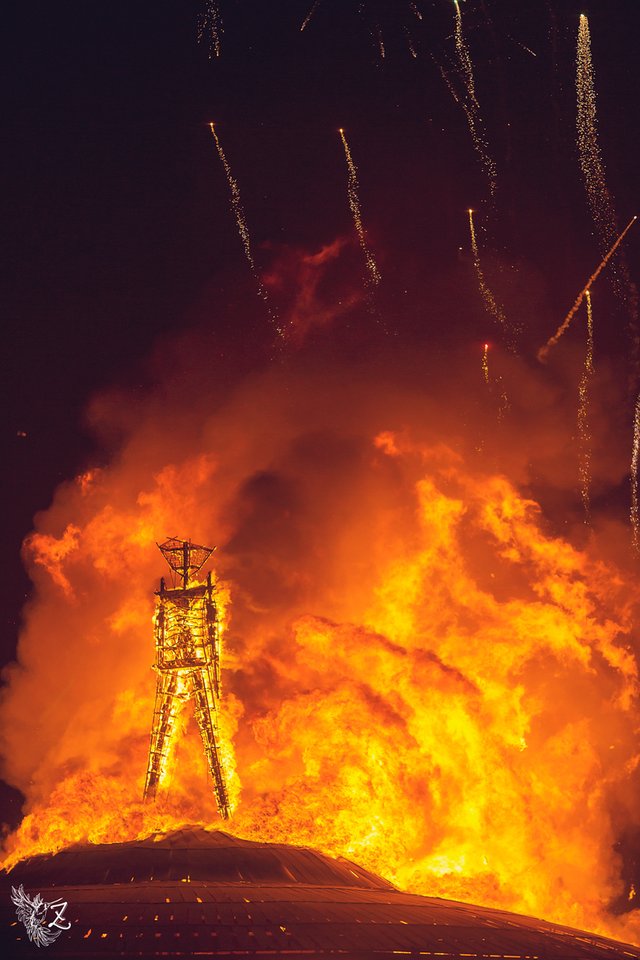 ---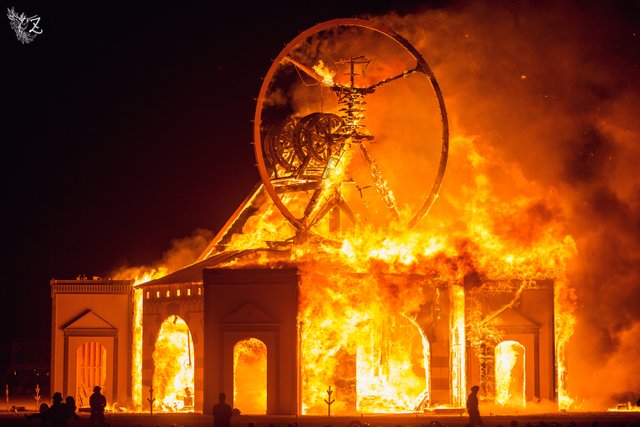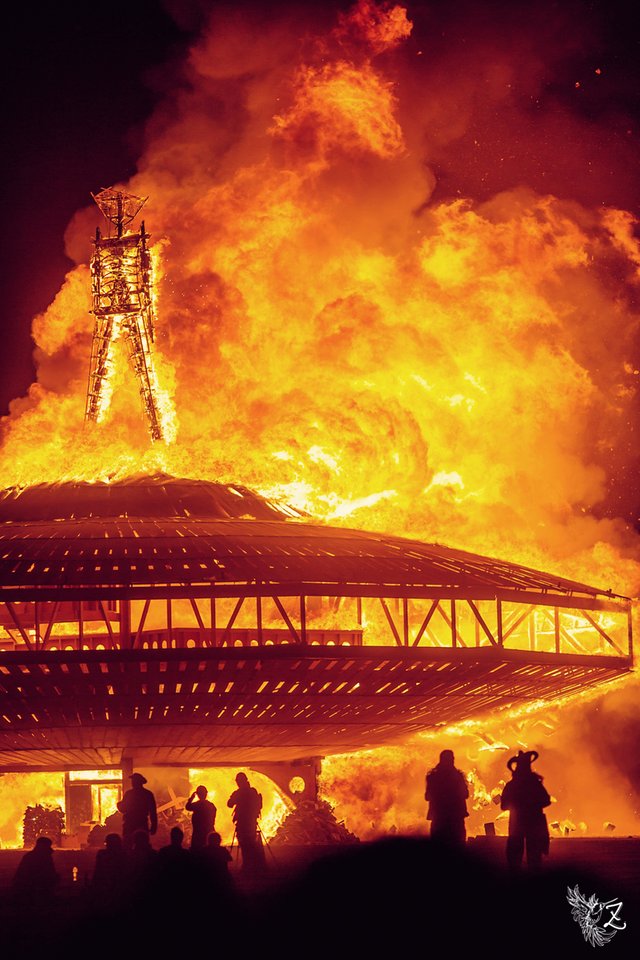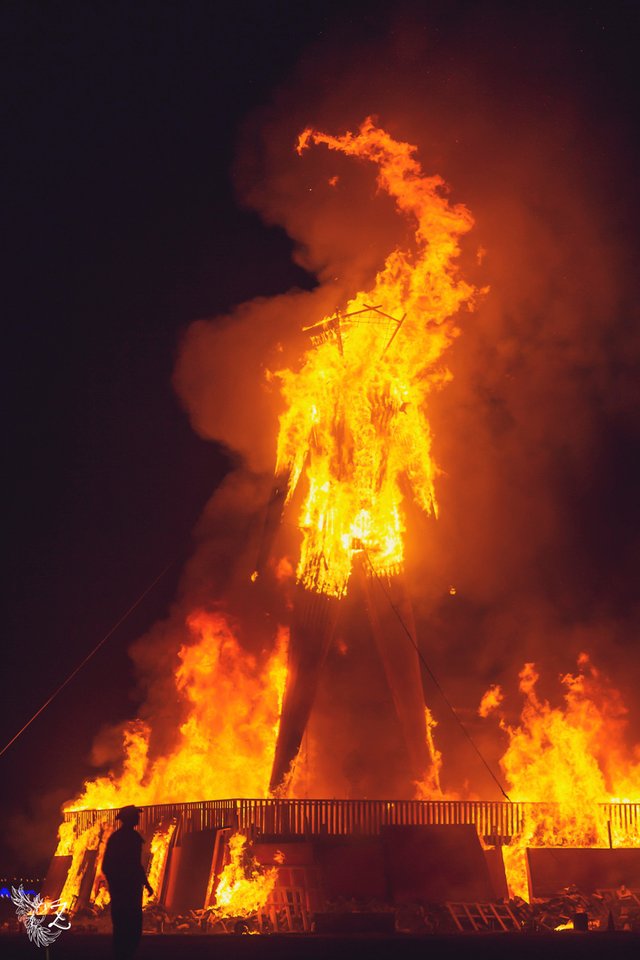 ---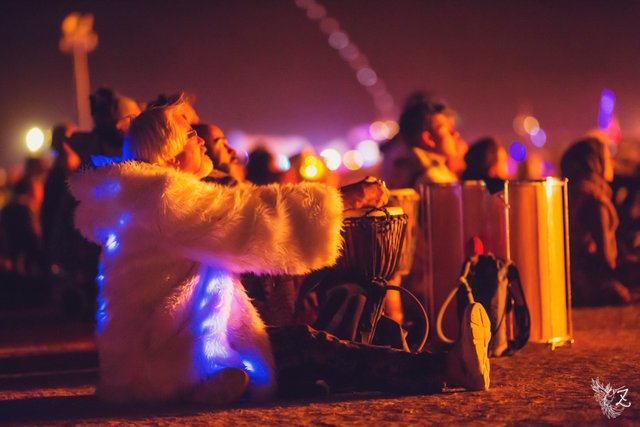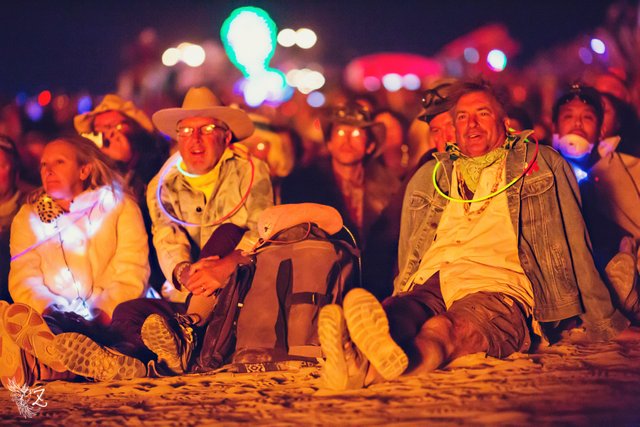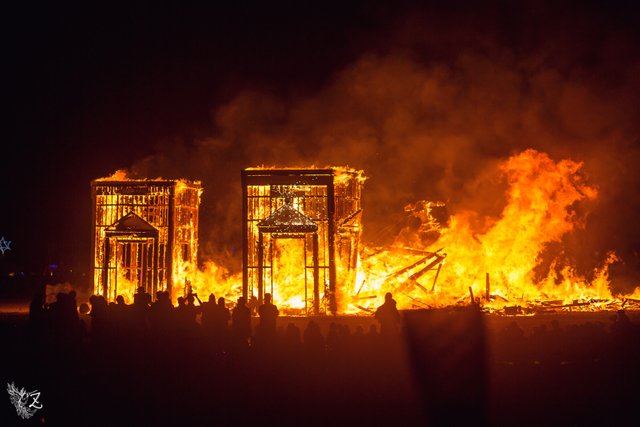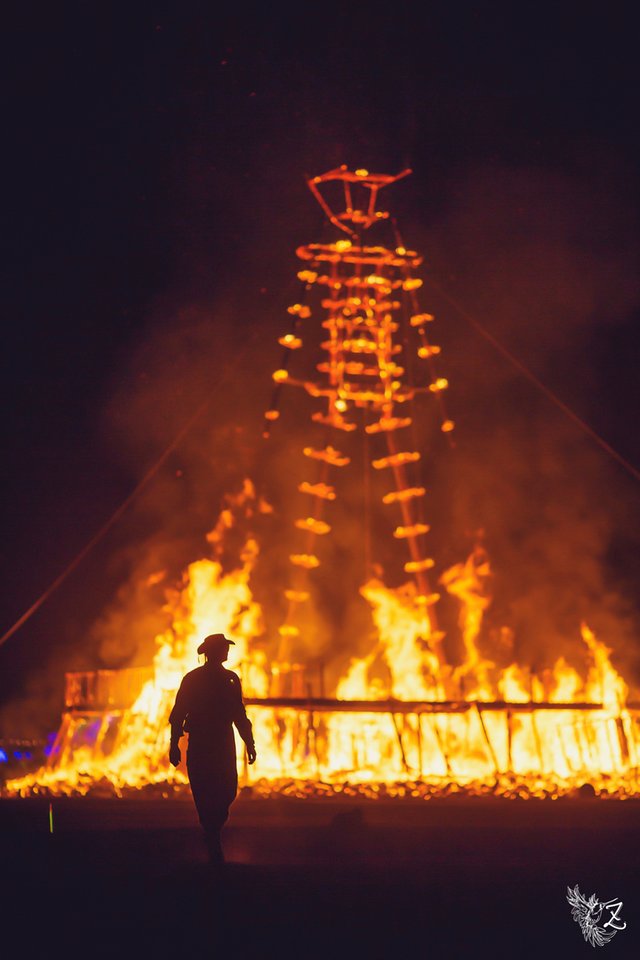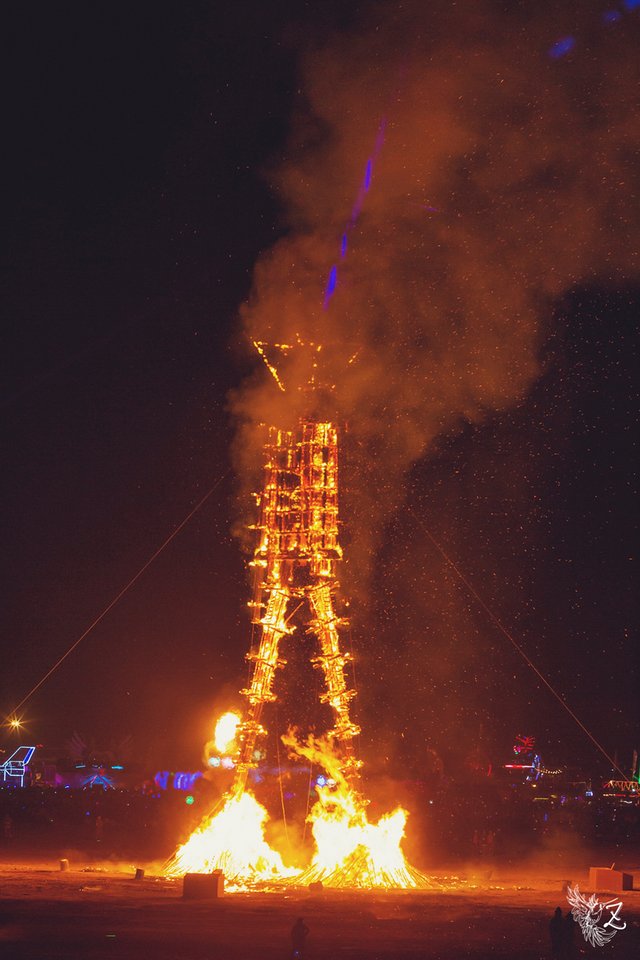 ---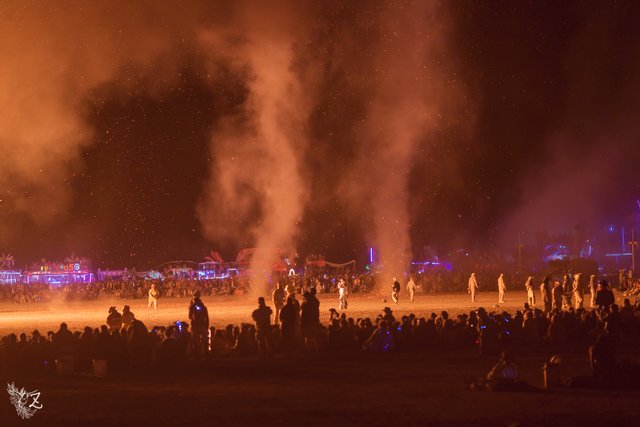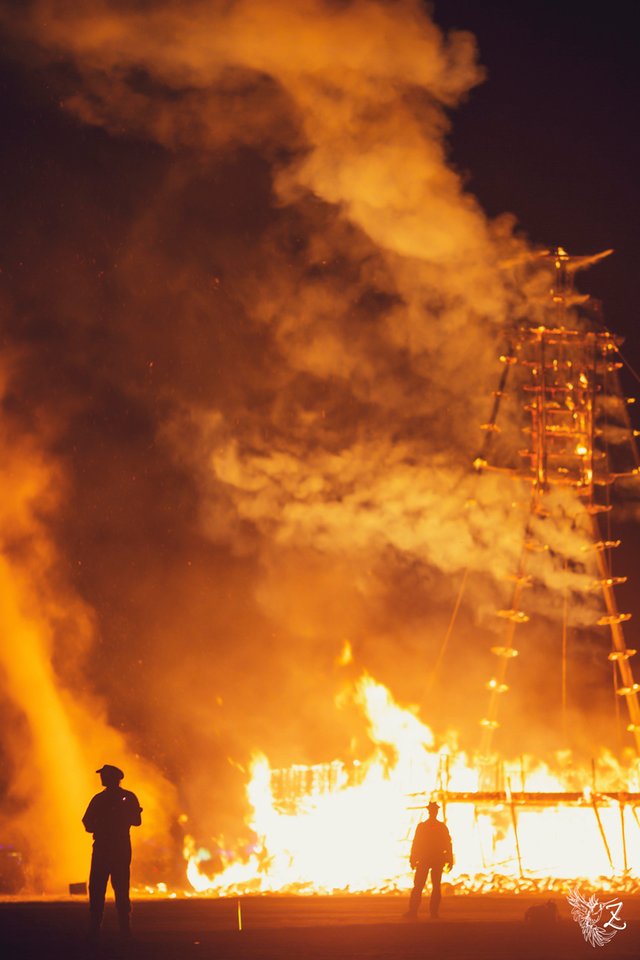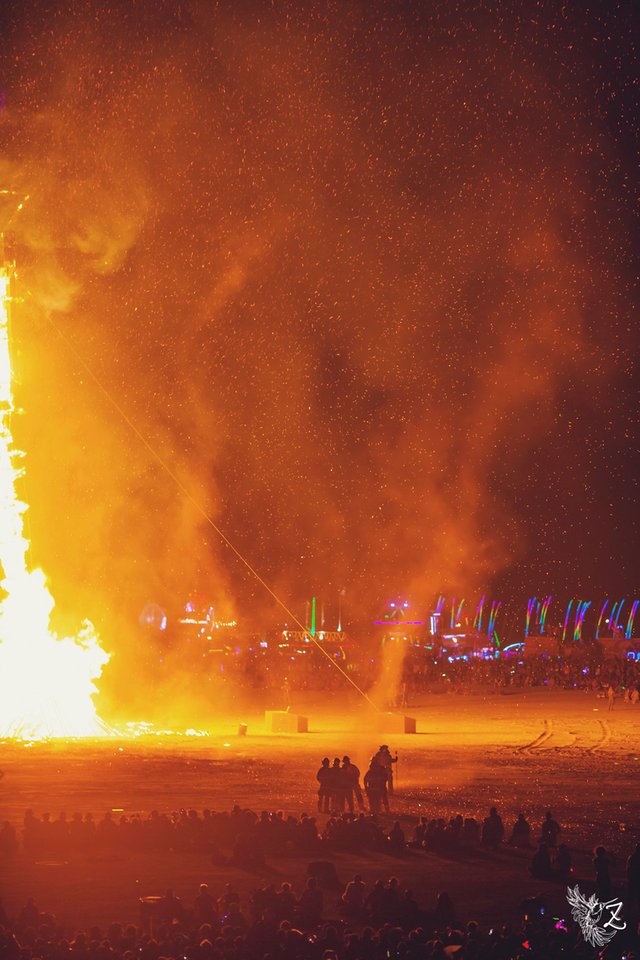 ---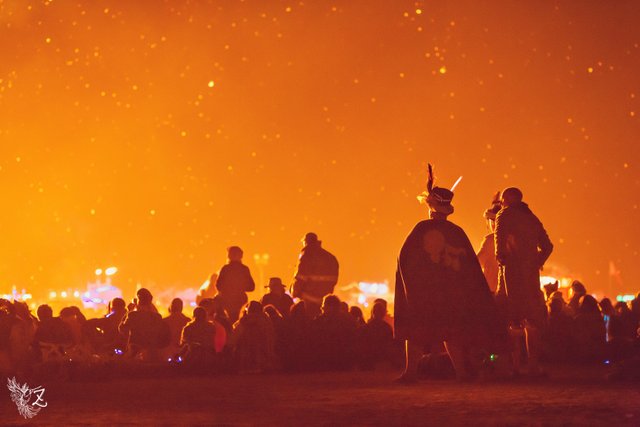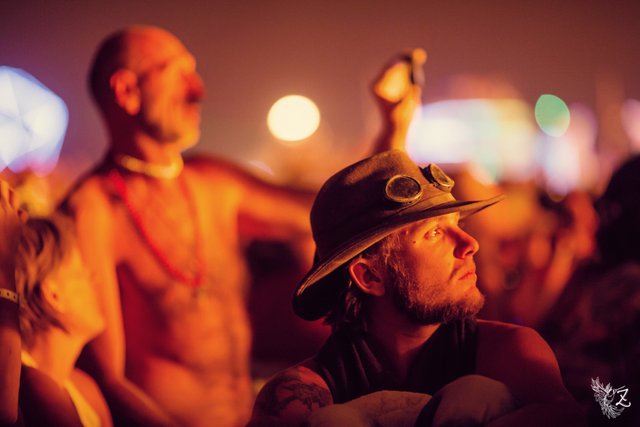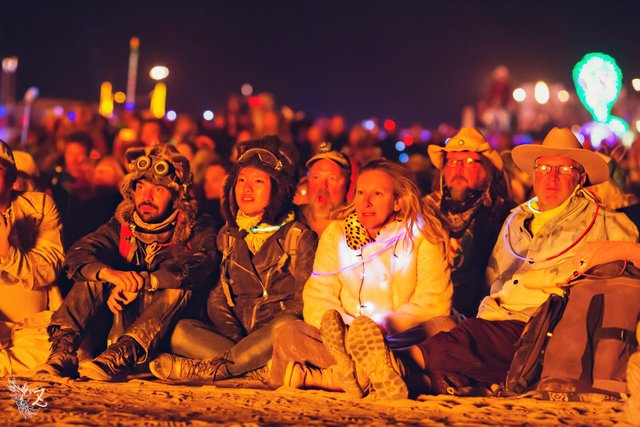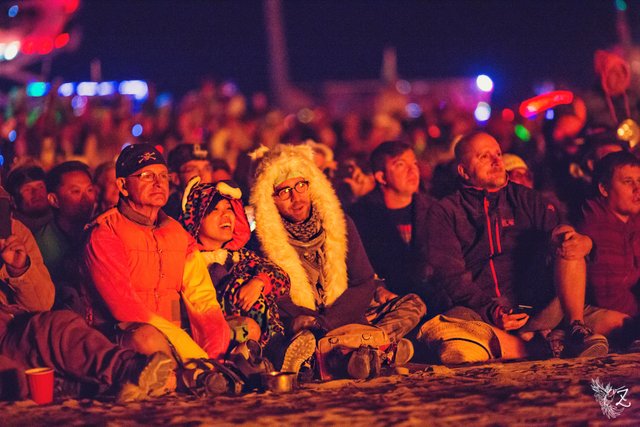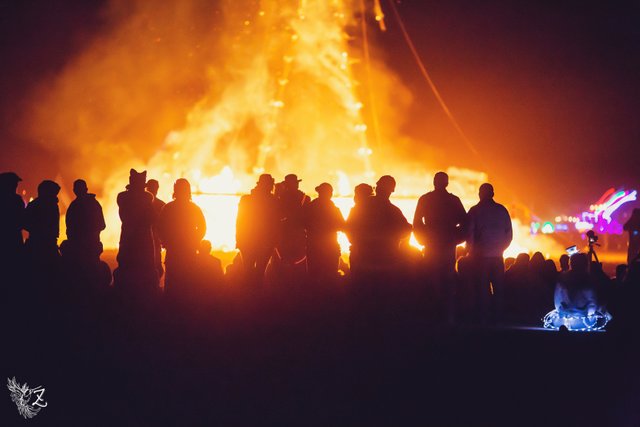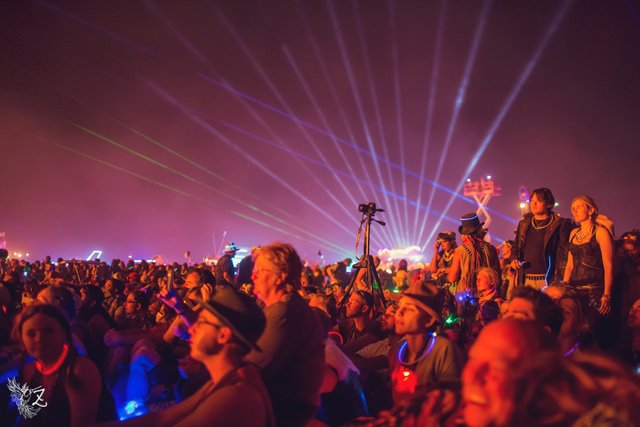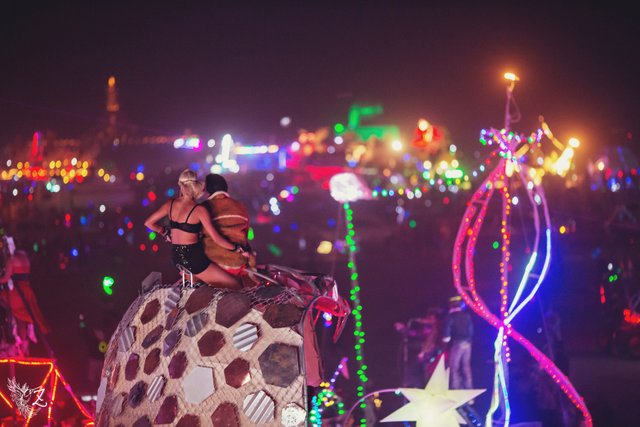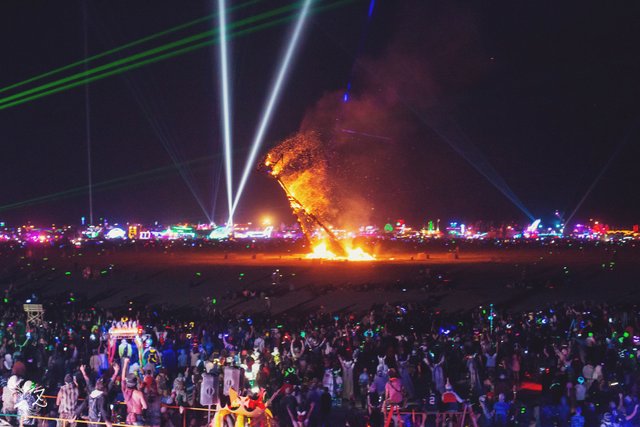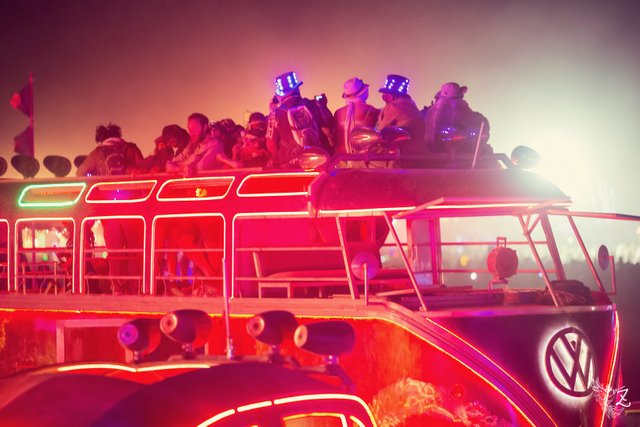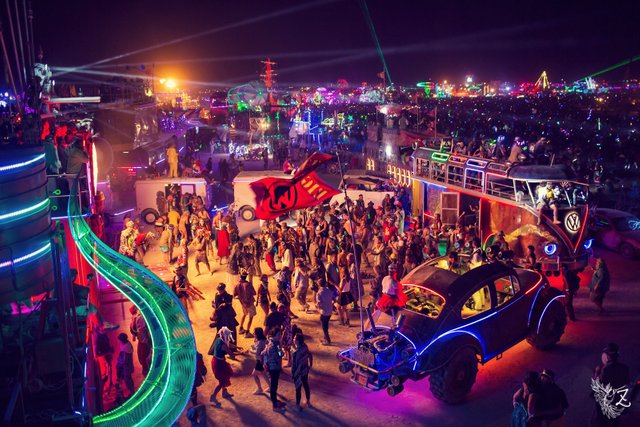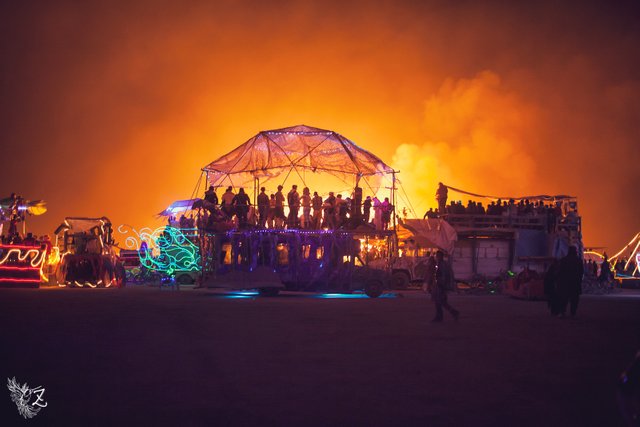 ---
It's Quite The Spectacle
While it's true some Burners choose to watch from afar, most of the city begins to gather around The Man at dusk. Though many art cars are already encircling him much earlier than that.
A flame is carried from just outside Center Camp, very ceremoniously, and passed around the perimeter, to the many performers of the Fire Conclave. I've photographed the Man Burn a couple times from a scissor lift 55 feet up, and it's awesome watch that flame make its way around The Man base.
The Fire Conclave performs as the crowd awaits the sign that the burn is about to begin; The Man, whose arms are pointed down towards The Playa all week, slowly raises his arms skyward – and the city erupts in cheers.
It's no small show – no modest bonfire. The fireworks alone rival the most impressive independence day display. And it's hard to explain how it feels to be gathered with upwards of 75k people, all focused on the same thing. It's pretty intense.
Just as I've become a day Burner, I also find that – more and more, I prefer to hang back a bit from the raucous festivities, affording myself a more spaciousness perspective. Turns out I can still appreciate the pageantry – can still feel the buzz of it all from a distance.
---
The rest of this series can be viewed here:
For more context check the Burning Man website.
---
I've decided there are simply too many images to list individual details. So — here's a summary:
cameras: Canon EOS 5D, Canon EOS 5D Markii, Canon EOS 5D Markiii
lenses (all prime): Canon 50mmf1.4, Canon 85mmf1.8, Canon 35mmf1.4L, Canon 50mmf1.2L, Canon 85mmf1.2L, Canon 135mmf2.0L
location: Black Rock City, Nevada, USA
dates: annually, during the week preceding Labor Day, from 2008 through 2017 (except 2010)
---