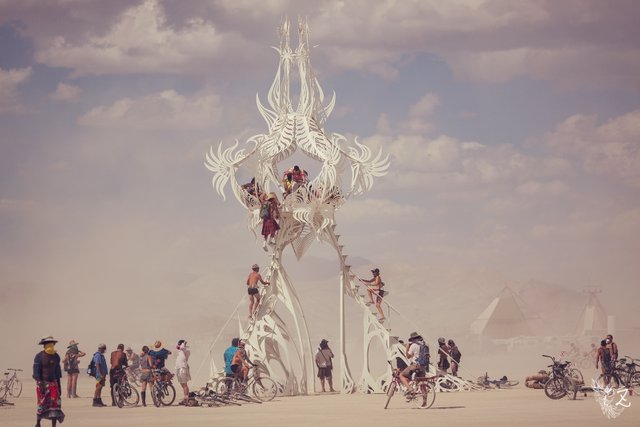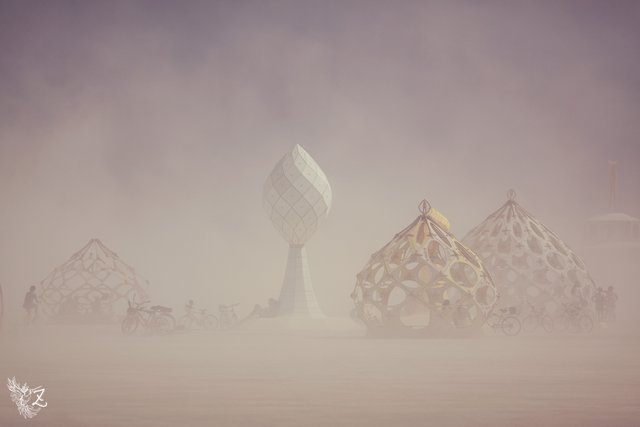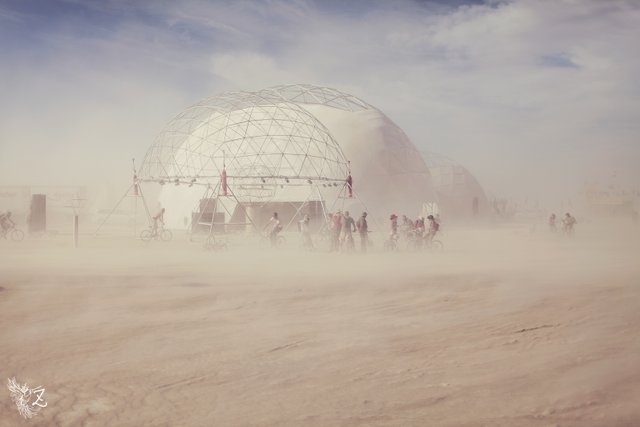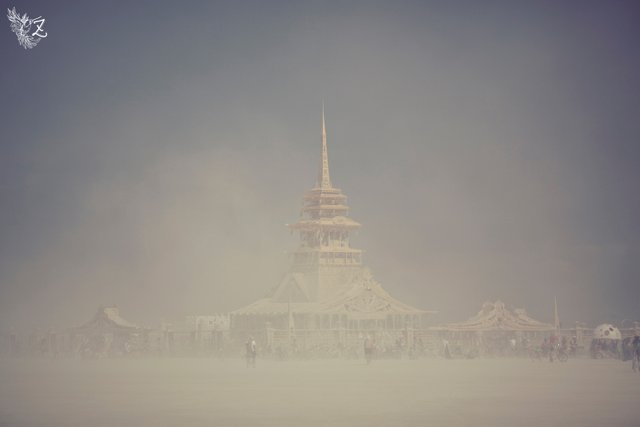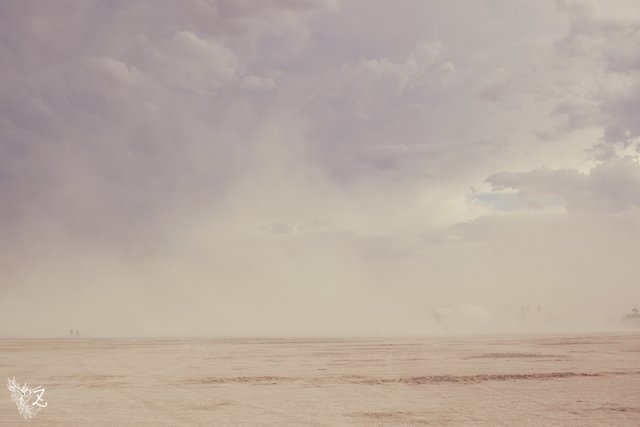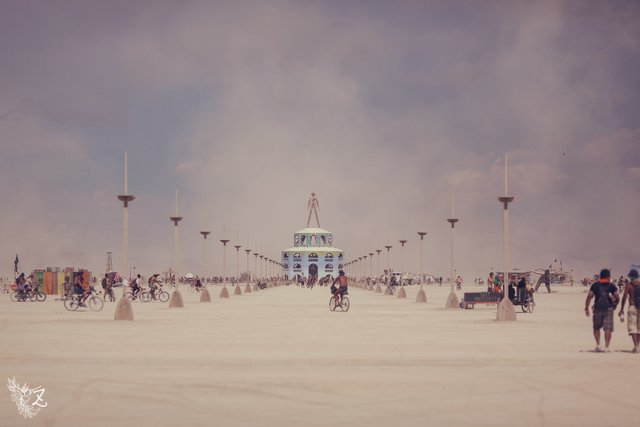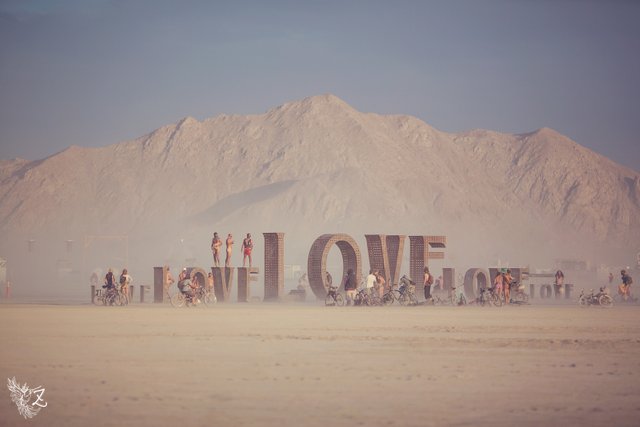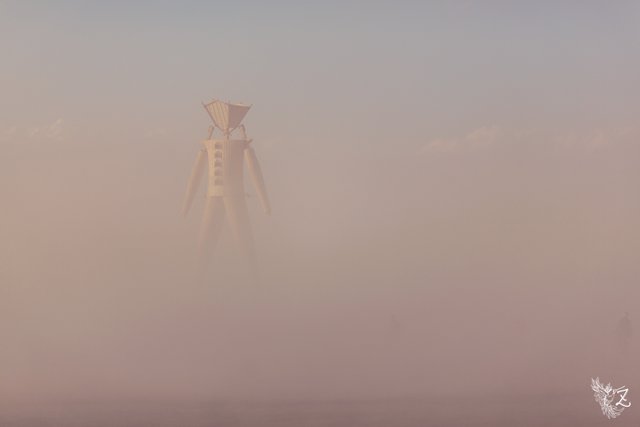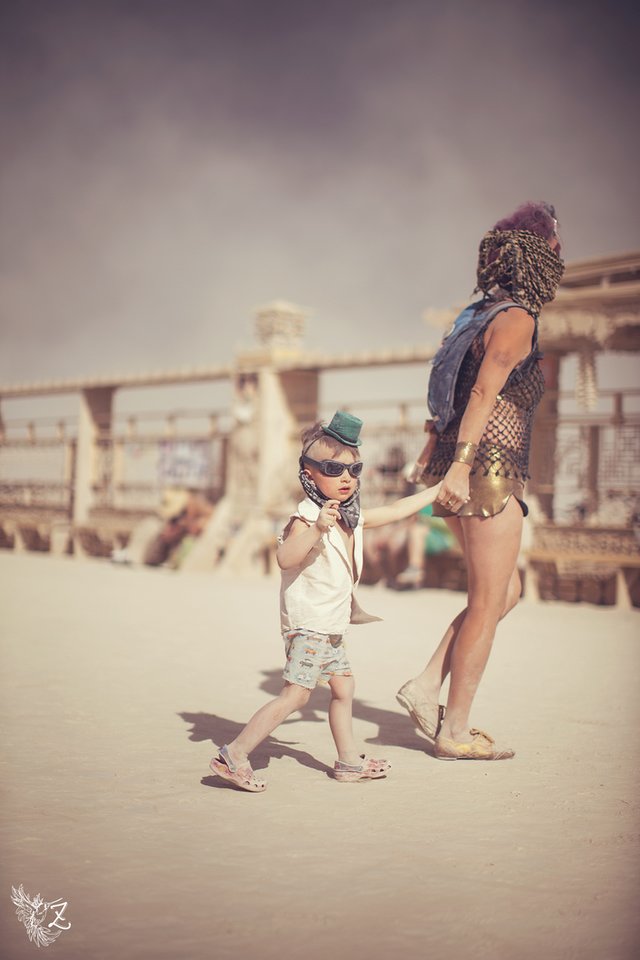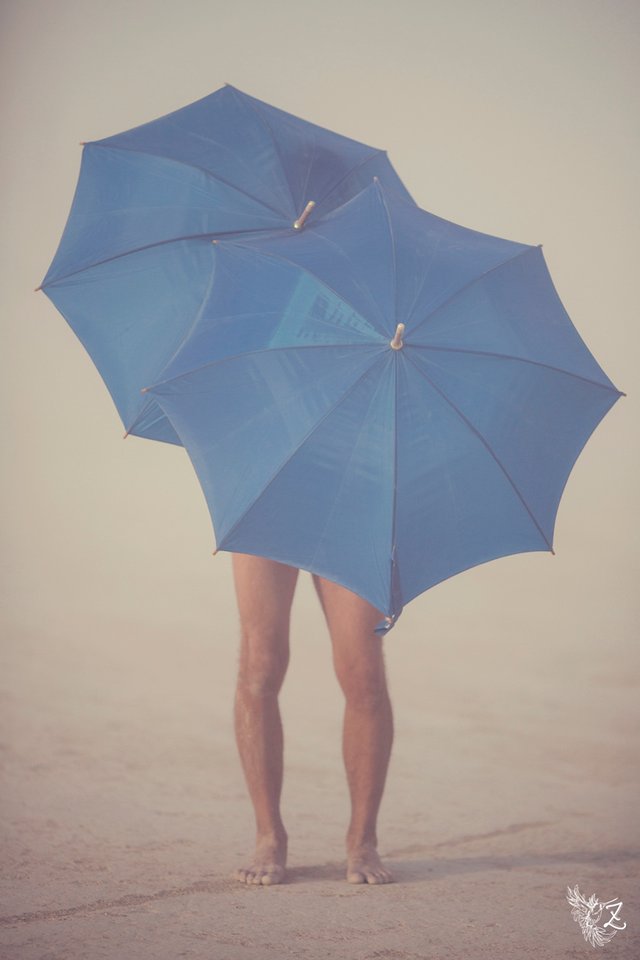 ---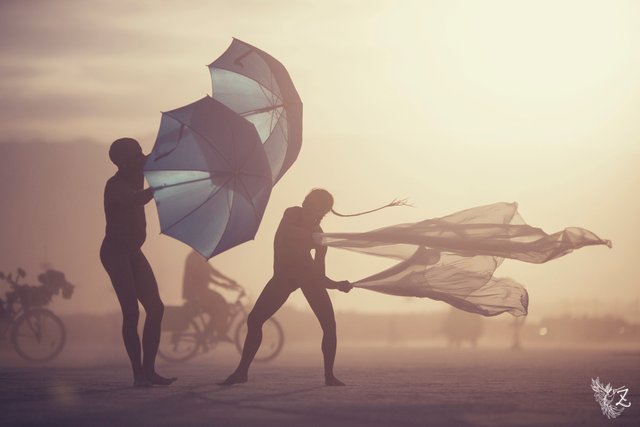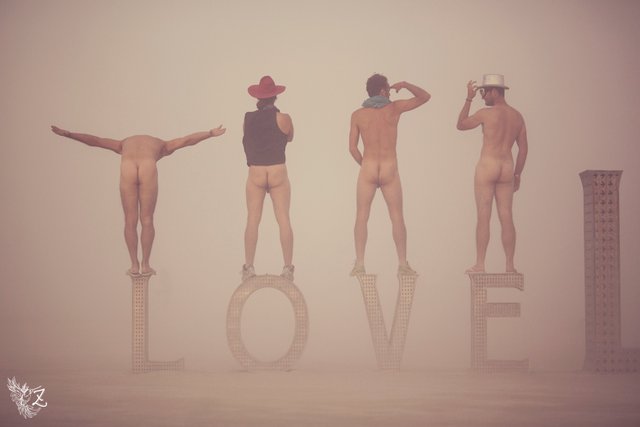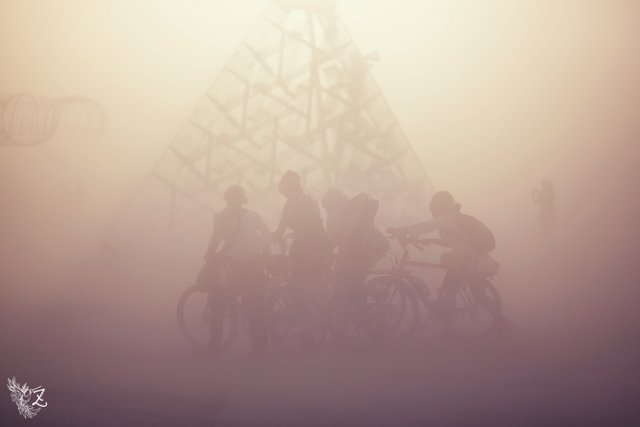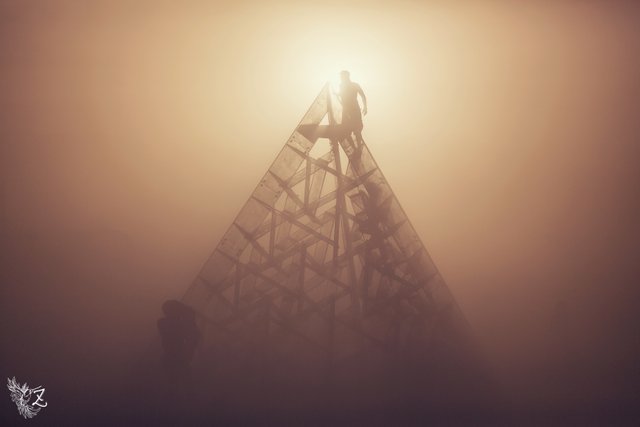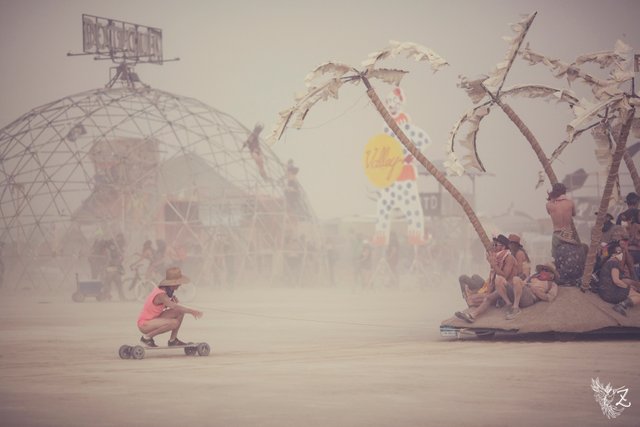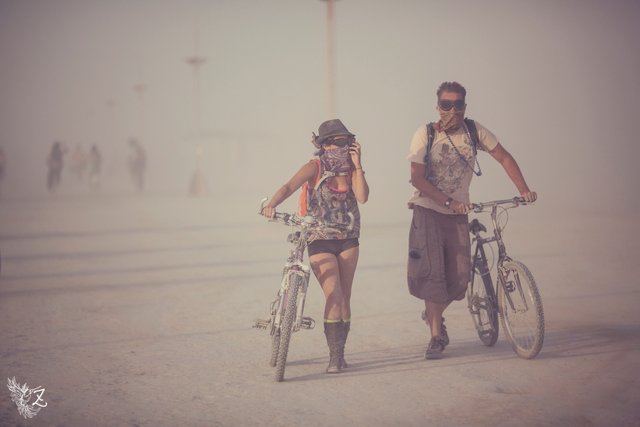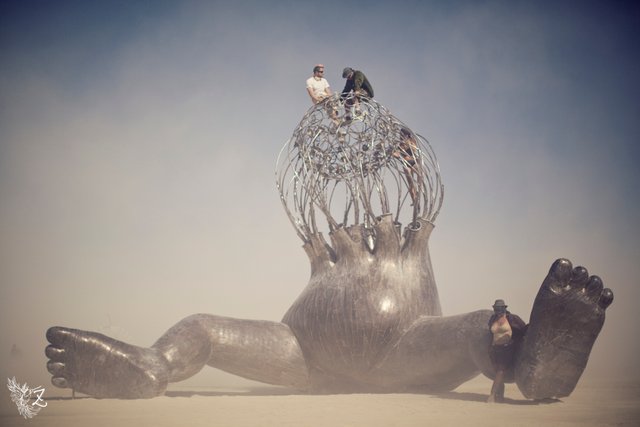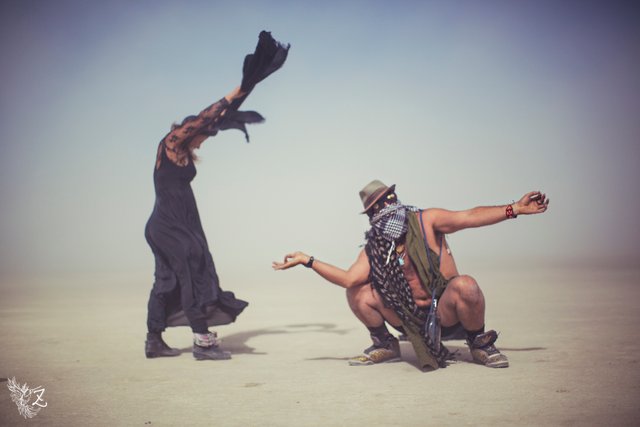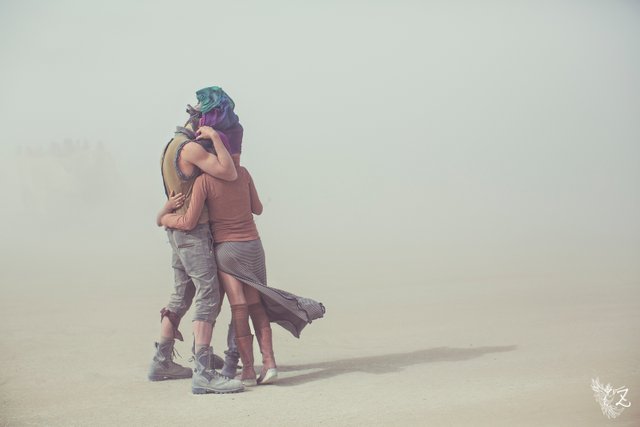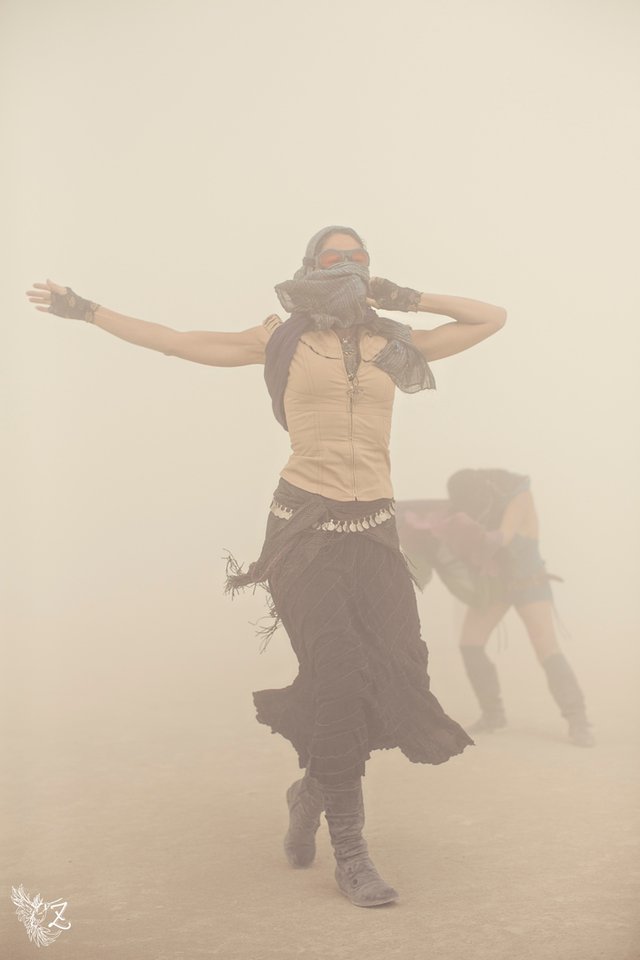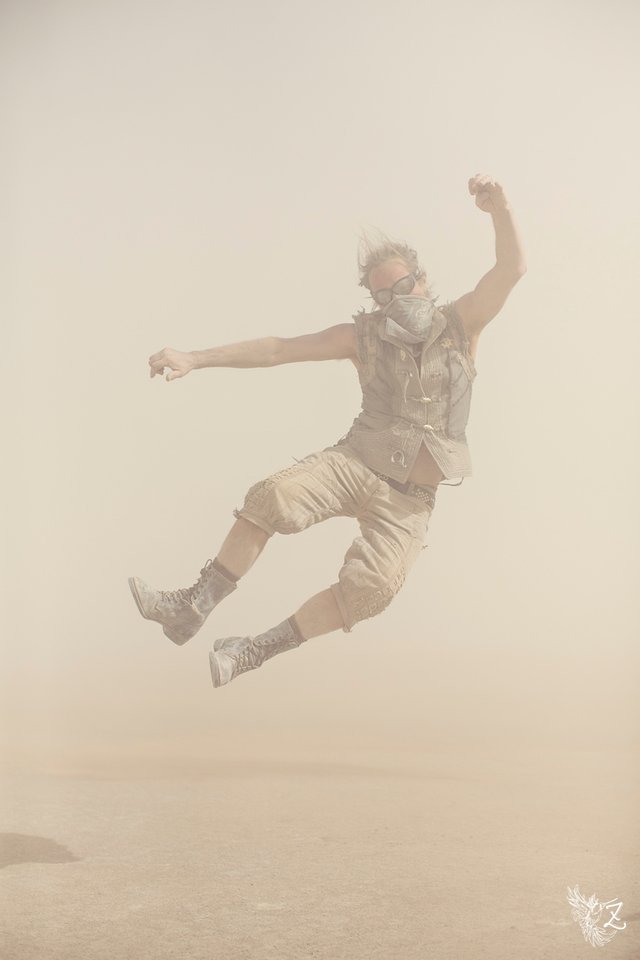 ---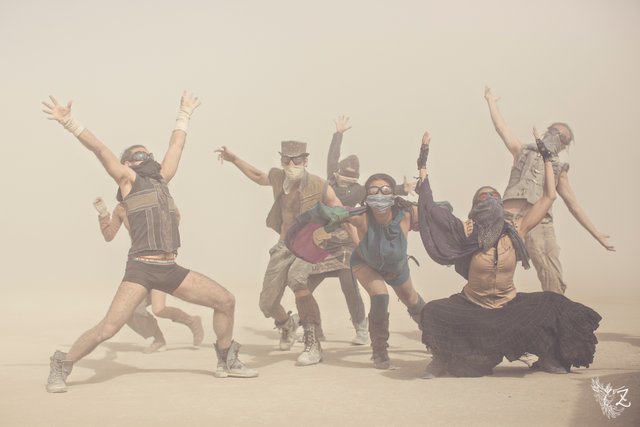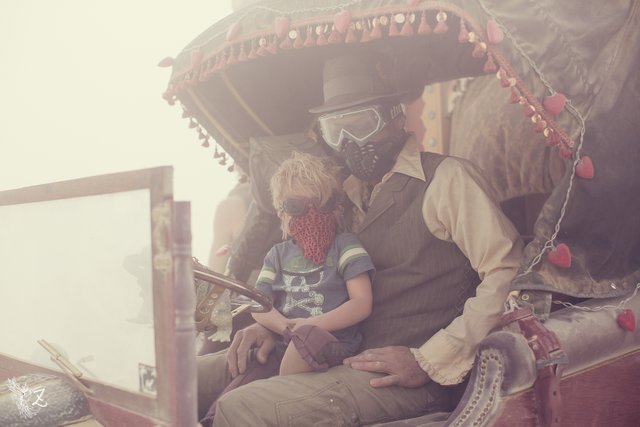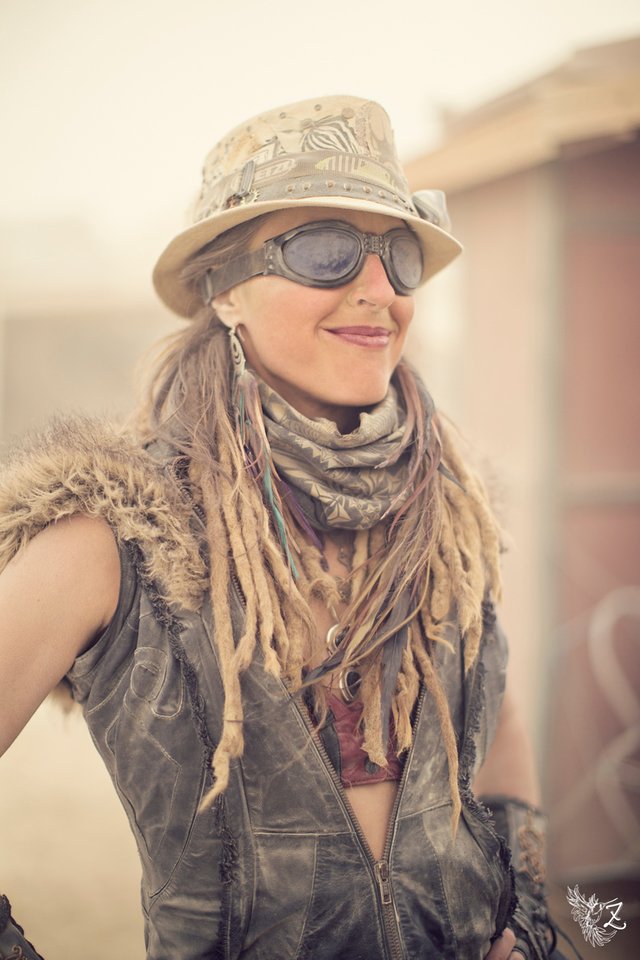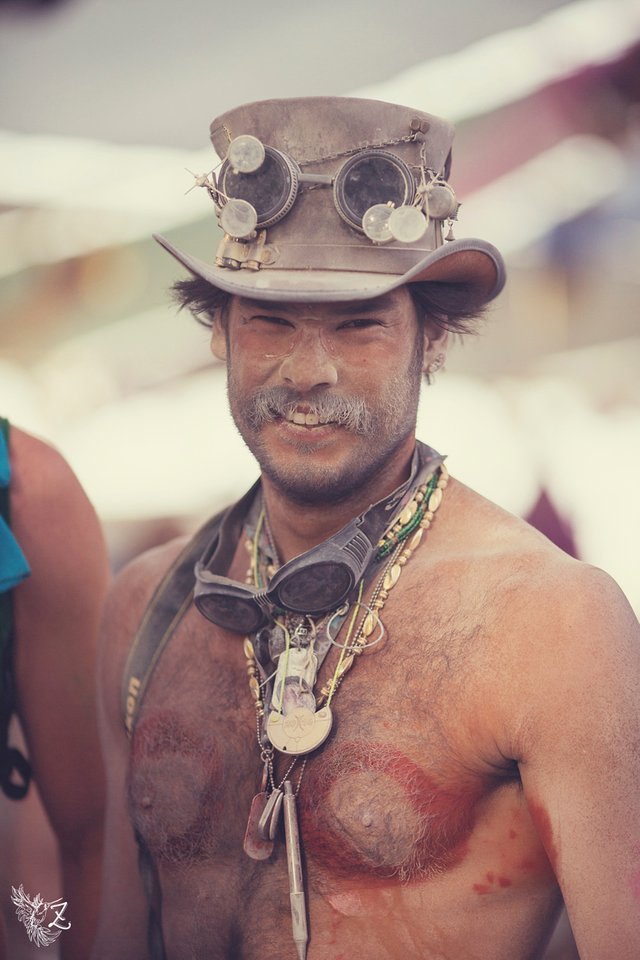 ---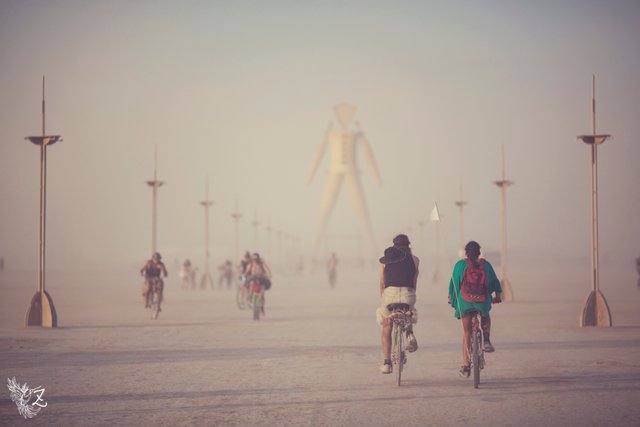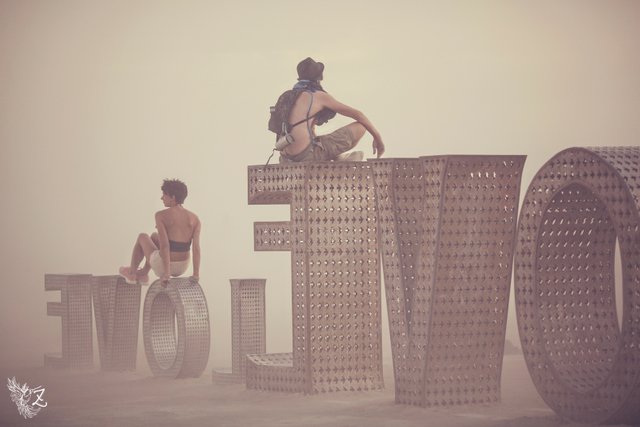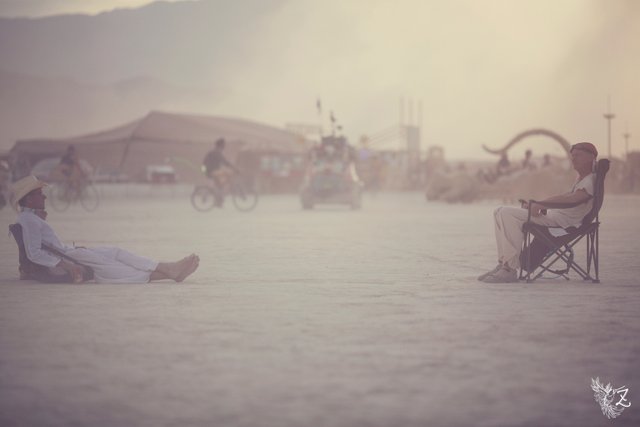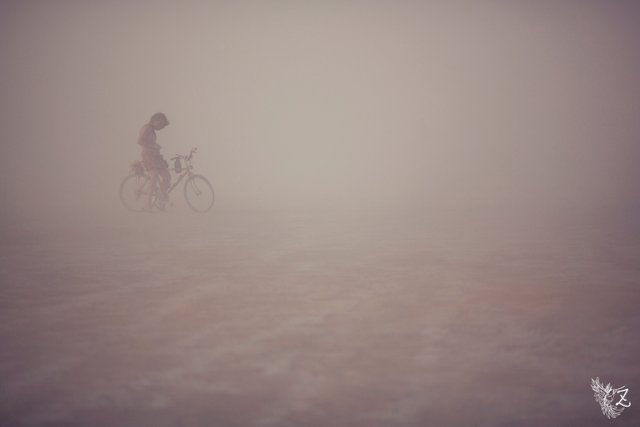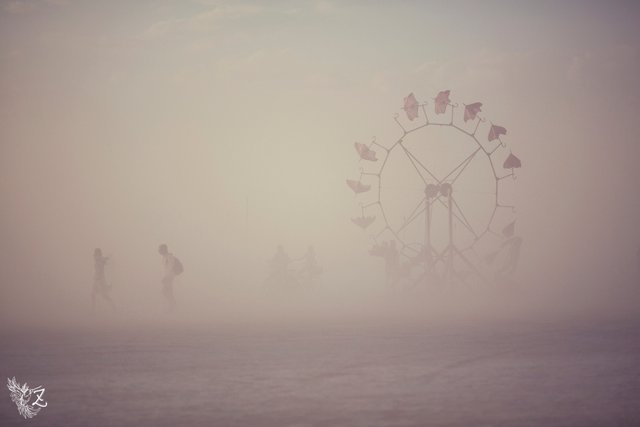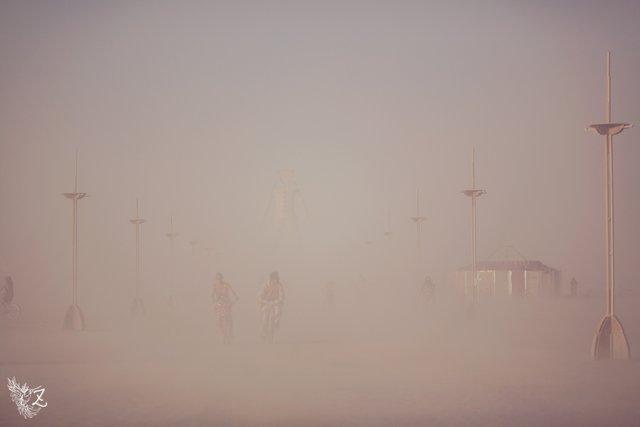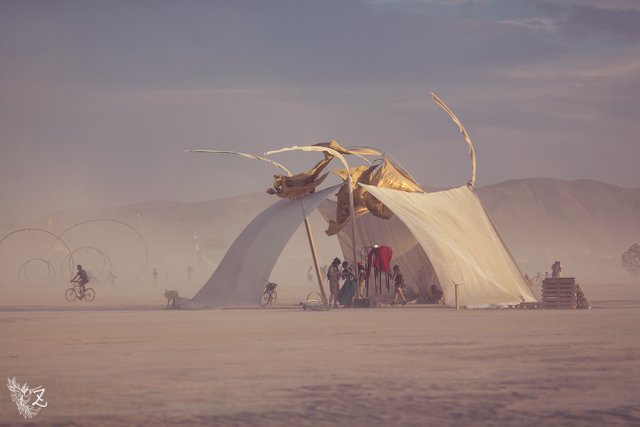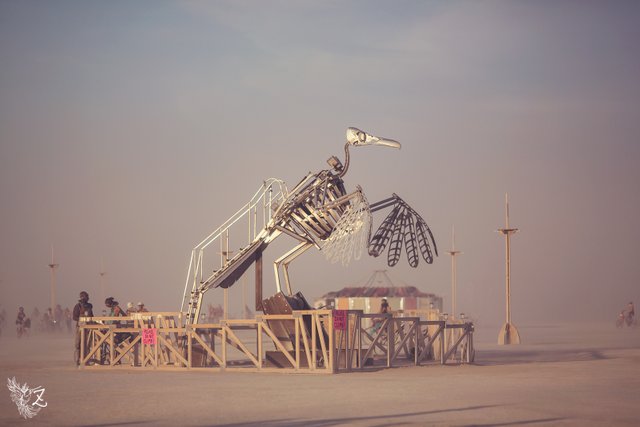 ---
Otherworldly
Towards the end of the week, the dust-storms come more frequently, likely caused by the massive influx of vehicles.
A clear, sunny day will quickly become a haze of dust. Sometimes so thick you literally can't see 5 feet in front of you. Knowing that such storms can appear seemingly out of nowhere, one must always be prepared by carrying water, goggles and scarf/face-mask at all times.
It's possible to get caught in these storms while in deep playa, with little choice but to ride it out. It's easy to become disoriented; with zero landmarks visible, it's impossible to retain a sense of direction. If the storm is bad enough, even if you're just outside the city proper (where camps are), you may still find yourself stuck – sometimes for hours.
It's happened to me. Thankfully, the last time I was with a group of dear friends, riding around in a little gypsy wagon. We just made the best of it — we had each-other and a small sound system, so a dusty dance-party/photo-session ensued.
Though it's decidedly risky to attempt photography during such storms, As you can see here, sometimes I just can't help myself.
---
The rest of this series can be viewed here:
For more context check the Burning Man website.
---
I've decided there are simply too many images to list individual details. So — here's a summary:
cameras: Canon EOS 5D, Canon EOS 5D Markii, Canon EOS 5D Markiii
lenses (all prime): Canon 50mmf1.4, Canon 85mmf1.8, Canon 35mmf1.4L, Canon 50mmf1.2L, Canon 85mmf1.2L, Canon 135mmf2.0L
location: Black Rock City, Nevada, USA
dates: annually, during the week preceding Labor Day, from 2008 through 2017 (except 2010)
---