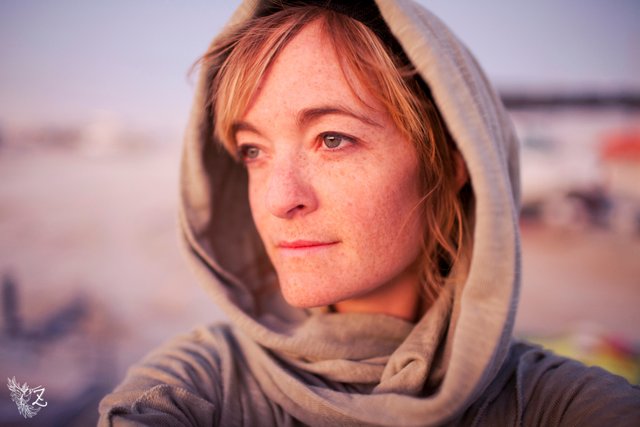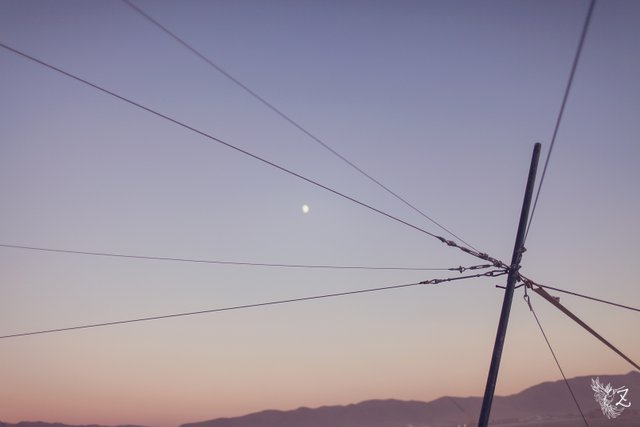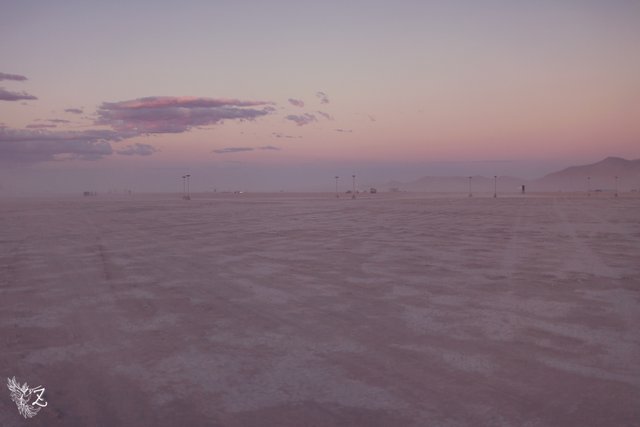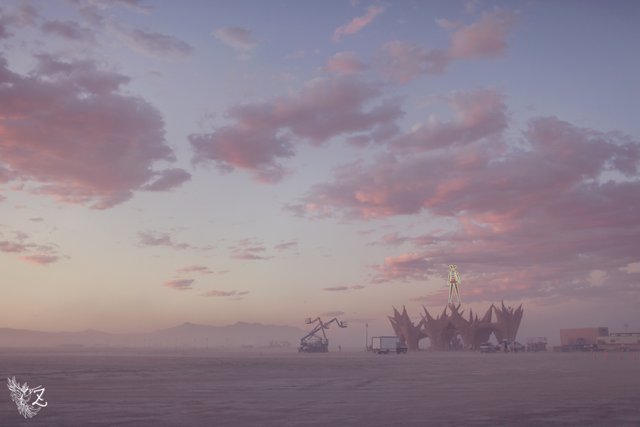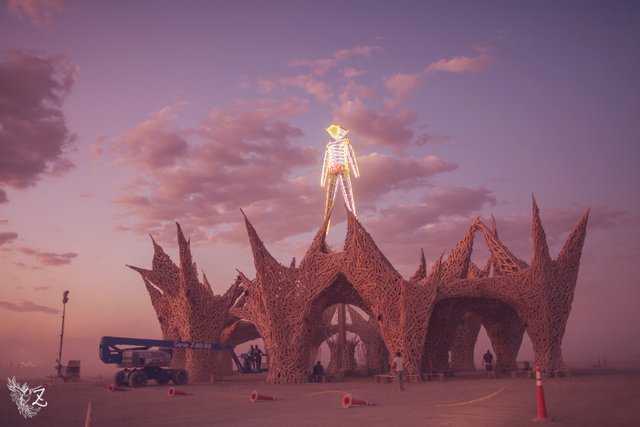 ---
As the evening closes on this – the day the gates opened at Burning Man 2018 – I'm feeling nostalgic and more than a touch homesick.
This is the first Burn I've missed since I was in India for the 2010 event. It's such an integral part of my life; missing it feels strange. Yet...I'm also more than a bit relieved.
It is so much work to prepare for and endure a week in the extremely harsh conditions of The Playa. As I watched my friends pack themselves up and drive off towards the desert, I found myself exhaling deeply, feeling surprisingly grateful to not be undertaking such a feat this year.
Though I can't be there in person, I aim to honor the past decade by sharing glimpses of this truly unique event – day by day – offering images from past years, ideally those taken on the corresponding days of the week. I might be giving myself too much to attend to with that idea, but I'm still gonna try.
Here, then, are a few golden hour images from 2009, taken during the final weekend of what was then still considered 'build week'; before the gates opened.
I'm not generally one for selfies, but I've always loved this one. I feel it conveys how relaxed and 'at home' I am out there. Especially before the droves of people arrive – there's a beautiful silence out in 'deep playa', away from the city proper (where everyone is camped) – that I find quite comforting. And the dust – that ubiquitous element that unifies all who attend – creates a diffuse glow that turns everything into soft pastels.
It truly is a photographer's dream.
---

camera: Canon EOS 5D Markii • lens: 35mmf1.4L Prime • location: Black Rock City, Nevada, USA
date / specs:
• selfie – 30 Aug '09 - ISO 640 - f1.4 - 1/80 sec •
• deep playa – 29 Aug '09 – ISO 125 - f1.4 - 1/800 sec •
• light dust-storm – 29 Aug '09 - ISO 125 - f1.4 - 1/640 sec •
• The Man – 29 Aug '09 - ISO 125 - f1.4 - 1/160 sec •

---