Magical Monday is here to help YOU!
Today's Topic- Communication The Easy Way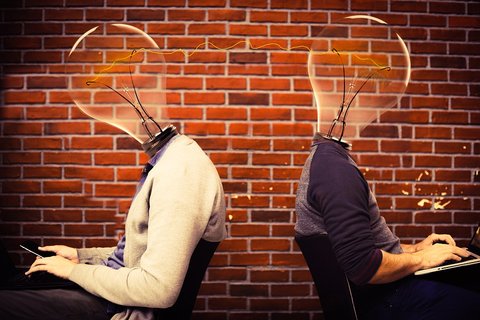 ---
I try to keep my Magical Monday post educational for the new users but sometimes we all need to have a little fun. Today, I want to talk about your favorite movie! Communicating on Steemit is important, so I will say that this topic is still educational. I talk about effective communication a lot but it really is that important. This is a fun and easy way to get engaged in a conversation here. You never know who you might come across that has the same interest as you. You won't know unless you really get out there into the Steemit community. This week, I am asking for help from both newbies and experienced Steemians. I am asking for three really simple things from you -
Tell me your favorite movie
Tell me why you chose that movie as your favorite
Engage in conversation with others
After you complete steps 1 & 2, go find a comment from a different user and see if any have the same interest as you. If they do, talk to them. Engage in a conversation with them. You just might find someone who relates to you so well that they decide to check out your post. The next thing you know, you have a new Upvote and/or follower. It isn't a guarantee but it is worth a shot.

Relating to other users on Steemit is important. We are not all going to be exactly the same but that's not what we are looking for. We are looking for something from someone else, that resonates with us in one way or another. This is what you should be doing on Steemit. Those who leave comments when they clearly did not read your post, are really wasting their time not understanding the bigger picture of how this works. Find something, even a small part of what you are reading and show interest in that. Start a conversation on whatever part you could relate too. This helps making the commenting part, really fun and easy. Eventually, you will no longer comment because you feel you need your name out there. You will comment because you actually read and enjoyed what another user had to say.

Here are some of my favorite movies from three different genres
1. Drama
2. Comedy
3. Romance
---
DRAMA - Shawshank Redemption
Shawshank Redemption is such a good movie. It is about a man who was wrongfully convicted and sentenced to life in prison, he claims his innocence but has no choice but to stay (obviously). He befriends a fellow prisoner and witnesses first hand what a true corrupt warden really is. This movie had me laughing and crying while watching it. There isn't any true prison drama but it is more a test of time.
"Get busy living or get busy dying"
---
COMEDY - Idiocracy
In the USA, there was recently a new trend going around. Teens, for whatever reason, decided that it would be fun to eat or smoke Tide Pods (laundry detergent). Every time that I heard of this, it made me think back to the movie Idiocracy. This movie is one of those instances where something is so dumb, that it's funny. This is a comedy and type of humor that not all would find funny. However, it does a pretty good job of showing us what the world could be like, if everyone's knowledge continued to decline as the generations went on.
If you were the smartest person in the world & you were stuck with the dumbest people in history, what would you do?
This next video shows my favorite part of the entire movie. Do not watch it if you do not like to hear bad words.
---
ROMANCE - The Notebook
This movie shows from the beginning, all the way to the very end, what true love is really like. Her family is rich and has high expectations for her, he is poor but makes her fall in love. This story is narrated by an elderly man, telling the heart touching story, to a woman in a nursing home. I have heard grown men say that this movie has touched their heart. It is an emotional one, that's for sure.
Why didn't you write me? I waitied for you for 7 years.
I wrote you everyday for a year.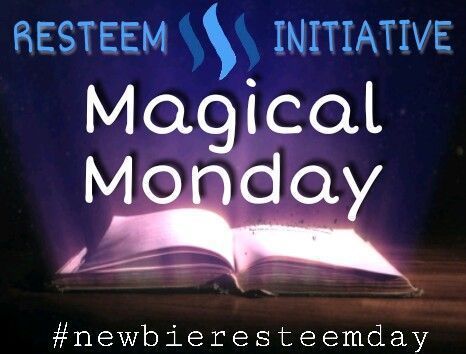 Magical Monday is all about giving back to the community. Today is a special day because this is my #newbieresteemday! That means I will spend time today searching for quality post that newbies have written and resteem them. Today 3 special newbies will be featured in this post, as a way for me to show my appreciation for their hard work. I like to give back to the entire community so 1 experienced Steemian will be featured as Steemian Of The Week.
Each person featured will receive a percentage of the SBD that this Magical Monday receives.

I am a newbie, how do I get the chance to be featured?
The only thing that you have to do is continue being the amazing person that you are. I will watch newbies throughout the entire week and choose newbies that have consistently written quality post. The point of this is to give newbies motivation to continue moving forward on Steemit even when it feels like no one is watching. I want this to hopefully encourage new users to keep on, keeping on. Even if your post are not yet gaining the attention that they deserve, you will always have people routing for you and wanting to see you succeed.
I'm not a newbie but what to know how I can have the chance to be featured as the Steemian of the week?
That's easy. Be the best you that you can be!

Newbies Of The Week
I featured @juicyvegandwarf in my post on Saturday but I decided that Magical Monday was the best place after all. This user has been chosen as one of the Newbies Of The Week because they really try to put a lot of thought into their post and deserve some more attention than what they are receiving. It is hard to get seen around here but that is exactly why I take the time to write my Monday post. There are so many writers who have brilliant thoughts that should be shared with the world, @juicyvegandwarf is one of them. Check him out for yourself and see what I mean.
Can Blockchain, Crypto, Permaculture and Nature be integrated?
A way of finding the perfect balance of nature, sustainability, community, resource production, allocation, technology, energy and future expansion as it evolves. I would hope this could be used as a platform to inspire a new way of thinking. Less orientated around money and individual growth but rather resource based thinking, living and an overriding goal of community growth benefiting all.
---
This is a user that I have really just recently came into contact with, I am sure glad that I did though. The first post that I read from her was the free write that she did with the word sugar bowl. The story was so good that I thought I was reading a true story. She writes really well and really keeps you interested in what you're reading.
5-minute Freewrite: Prompt- Sugar Bowl
5-minute Freewrite: Prompt- Dude
---
Here we have another very talented writer. He just recently started training to become a Greeter for @greetersguild and has already hit the ground running. Immediately after joining, @royaltiesboss-eu asked exactly how to greet users. He took all of the advice and really blew me away with the support he gives out. Greeters Guild is lucky to have found another amazing member that is not only talented at many things but also wonderful at giving back to this community.
Read this thoughtful piece here so you will see what I mean Response to @onceuponatime; "What lies behind the mystery door?".
Another 5 minutes freewrite: "THE STRANDED LADY"
---
Steemian Of The Week
I just recently found out about @seveaux and that is because he delegated SP to @greetersguild. That alone is enough to become my Steemian Of The Week. Everyone at SGG is extremely grateful for his generosity. Intrigued to learn more about such a generous person, I found that he host an incredible contest here on Steemit. It is a brilliant and exciting way for musicians to get their voice heard.
Get a Record is a contest where Steemians collaborate and create a vinyl record.. yes real hard vinyl
Learn more about this amazing contest here GeT A Record continue! - Collab on a Vinyl-.
or here Get A Record - Track #2 - Phase 1 - Beats are now open for submission

Important Key Points
Please consider using effective communication through one or more of those featured during Magical Monday. Find someone that seems like you can relate to and check out their blog. Read a few post of theirs and if one of them interest you, tell them! Practice easy communication by engaging in their post.

Don't forget to drop a link in the comments for a newbie that you feel deserves a resteem as part of my Magical Monday #newbieresteemday. Newbies are welcome to stop by as well and drop their links. Always remember that communication is key here on Steemit.

Please also consider taking a look at this post Pay It Forward Curation Contest - Week 3 - Win SBI & Steem-Bounty written by @thedarkhorse. This contest is very important for the Steemit community!
---
So, what's your favorite movie?
---

Recent post written by me
Weekly Steemit Recap
---
Living On Borrowed Time
---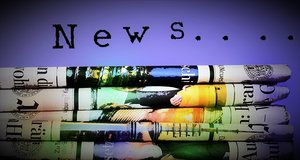 Newsletter Coming Soon!
However, this is not your typical newsletter. This is a newsletter that will have you intrigued on many very different levels. This particular newsletter will include the deep secrets from beyond the veil....
Click here to read Beyond The Veil - Bringing Together A Community

Paranormal Steem Discord - https://discord.gg/A77VHJ2
---

---

---

---