Global News Synopsis | Week 30 | 22nd -28th July 2018

Steemians - Check out my synopsis and curation of significant global happenings during week 30. All sources have been provided in "Reference Links" section at the end of this synopsis. 2 new sections have been added to the weekly synopsis - Technocracy and Corporatocracy. Moving forward, a monthly news synopsis will be published at the end of every month with news clips covered in this series, to ensure we don't lose sight on the events of importance.
As always, feedback, upvote and resteem goes a long way in showing your support.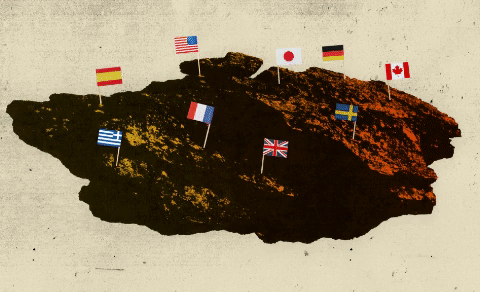 1. Update on Yemen War situation : Leader of the pro-Houthi Supreme Political Council has sent telegrams to Russia, China and France to ask for assistance in de-escalating the conflict and easing the situation in Yemen. Al-Mashat, in his letter, called on Russian President Vladimir Putin to play a mediating role in the conflict of Yemen between Houthi Ansar Allah on one side and the Saudi Arabia and UAE coalition on the other.
Saudi Arabia is temporarily withholding all oil shipments through the Bab-el-Mandeb Strait. According to the Saudi side, the suspension is a result of Houthi attacks on two crude-oil carrying vessels on the morning of July 25th.
On July 27, warplanes of the Saudi-led coalition conducted ten airstrikes on positions and gatherings of the Houthis in the province of al-Hudaydah along the western Yemeni coast, according to the Sky News Arabia TV. The airstrikes covered the city of al-Hudaydah and the districts of al-Zaydiyah and Zabid.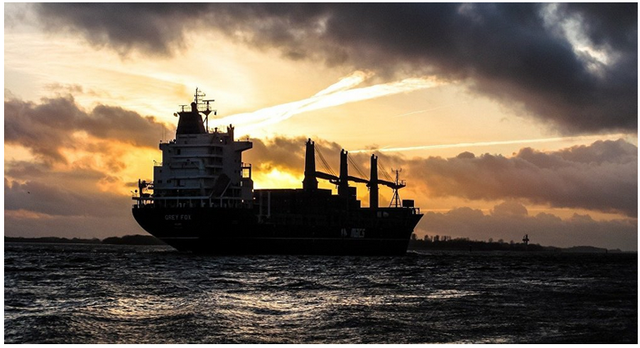 2. Update on Syria situation : On July 28, the remaining militants of Hay'at Tahrir al-Sham (HTS) and the Free Syrian Army (FSA) in the southern governorate of al-Quneitra began handing over their weapons to the Syrian Arab Army (SAA) as a part of an evacuation agreement, which was reached a day earlier. According to the Syrian Arab News Agency (SANA), the militants handed over an upgraded T-55 battle tank, an up-armored BMP-1 infantry fighting vehicle (IFV), a BRDM-2 amphibious armored patrol vehicle, a D-30 122mm towed howitzer, a modified Grad rocket launcher, three vehicle armed with 14,5mm machineguns and loads of ammunition.
In a separate development, Syrian President Bashar Assad told Russian journalists that members of the so-called White Helmets are practically terrorists and will be given the same choice as others: lay down their weapons and invoke amnesty or be killed. Last week, Israel evacuated a number of "White Helmets" from the rebel-held territory in Deraa ahead of the advancing Syrian forces. The Israeli military said the evacuation was undertaken at the request of the US, Canada and some European countries.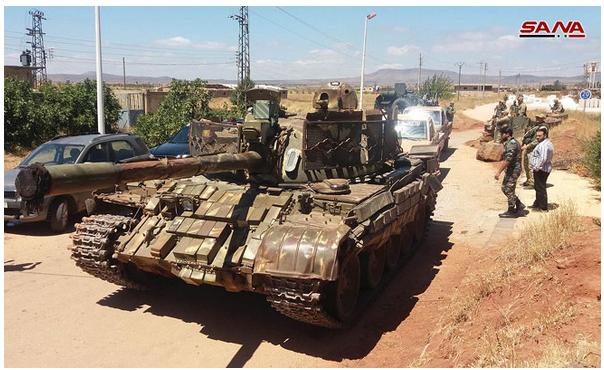 3. US-Iran war next week : (speculation alert) A new bombshell report by Australia's ABC says the White House is drawing up plans to strike Iran's alleged nuclear facilities as early as next month.Crucially, Australia is part of the so-called "Five Eyes" global intelligence partners which includes the US, UK, Australia, Canada and New Zealand, and plays in a key role in hosting top-secret facilities that guide American spy satellites.
According to the breaking report, ABC [Australian Broadcasting Corporation] has learned the following based on statements of key senior defense and intelligence officials:
Senior Government figures have told the ABC they believe the Trump administration is prepared to bomb Iran
They say Australian defence facilities would likely play a role in identifying possible targets
But another senior source, in security, emphasizes there is a difference between providing intelligence and "active targeting"
Earlier this week, Mr Trump fired off an all-caps tweet directed at the Iranian President, seemingly warning of war: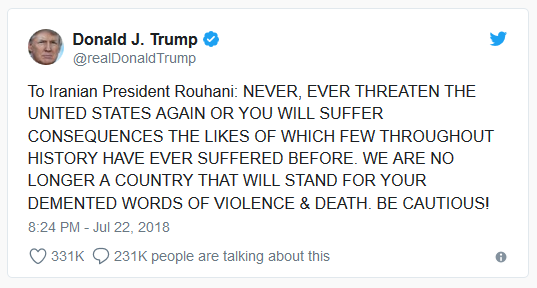 4. Second Trump-Putin summit postponed : "The president believes that the next bilateral meeting with President Putin should take place after the Russia witch hunt is over, so we've agreed that it will be after the first of the year," John Bolton told reporters Wednesday, as reported by CNBC. "There are other options [besides a meeting in the fall] which our leaders can look at," Kremlin aide Yuri Ushakov told reporters this week, according to a report from Reuters.
Meanwhile, during testimony before the Senate Foreign Relations Committee, US Secretary of State Mike Pompeo was busy convincing lawmakers that the Trump administration was "tough" on Russia.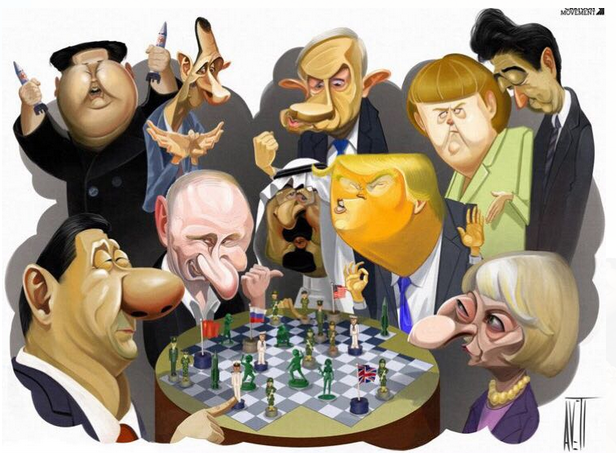 5. Army-backed Imran Khan set to be Pakistan Prime Minister : The controversial former cricket captain's party to form the next Pakistan government with the backing of smaller parties. Vote counting was temporarily stopped at 2am on Thursday after what was described as a "technical glitch" in the electronic reporting system. The elections were also marred by an attack by a suicide bomber in the city of Quetta, which left at least 31 dead and more than 40 injured.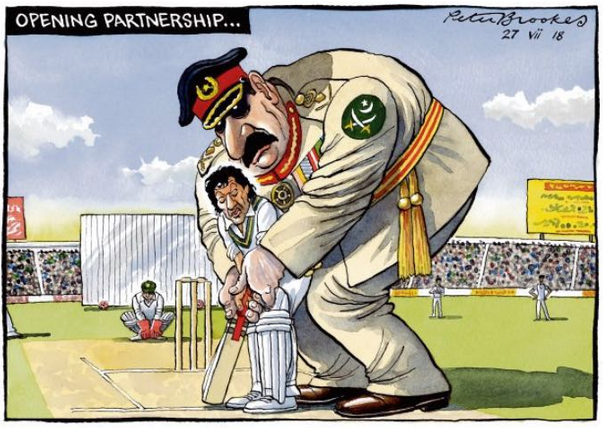 ---

1. Qualcomm-NXP deal falls victim to trade war : US telecom-equipment maker Qualcomm's bid to acquire Dutch chipmaker NXP, which has been in the works for almost two years, was finally abandoned on Thursday, in a turn described as "a flip of a coin." What happened a few months ago to change the sentiment was the dramatic ratcheting up of trade tensions between China and the United States, including a crippling ban placed on sales of US components to Chinese telecommunications giant ZTE.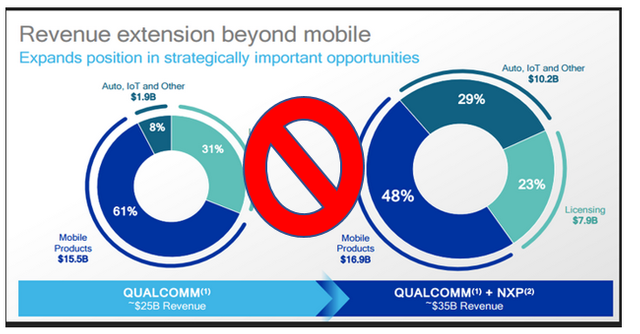 2. Eagle - Dragon arm wrestling : Beijing is reportedly urging Chinese real-estate investors to divest their U.S. commercial real estate holdings, a cunning strategy reflecting China's efforts to deleverage debt and stabilize the yuan ahead of future market shocks created by President Trump's trade war. According to the Wall Street Journal, Real Capital Analytics has noted that Chinese real-estate investors have already started dumping U.S. commercial real estate for the first time in a decade. Chinese companies have sold more real estate assets in a single quarter (US$1.29 billion) than they have purchased (US$126.2 million). Chinese companies like HNA Group and Greenland Holding Group have been offloading assets and potentially could create headwinds for real estate markets. The Wall Street Journal suggests that Beijing is currently pressuring companies to decrease their debt levels to lower the default risk ahead of the next credit crunch.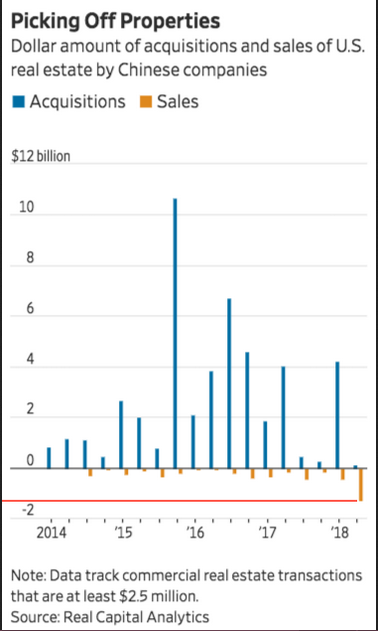 3. Russian President Vladimir Putin said Thursday that his close contacts with Indian Prime Minister Narendra Modi contribute to a significant increase in bilateral trade. "I recall your visit to Sochi, we had very good, kind, friendly and informative talks, and now we are preparing for my visit to India in October this year," Putin said at a meeting with Modi on the sidelines of the BRICS summit in Johannesburg.
US is certainly watching the BRICS trade bloc development from the shadows.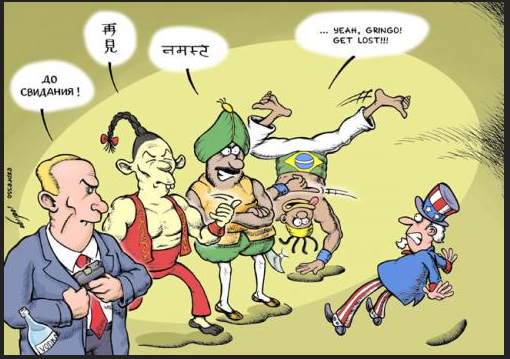 ---

1. Crypto mining isnt dead yet : Canada's DMG Blockchain Starts Installing 85 MW Substation for Crypto Mining Expansion. DMG Blockchain Solutions is a multi-sector crypto and blockchain firm that manages and provides Bitcoin mining and hosting in addition to blockchain platform development.
2. Winklevoss Twins Bitcoin ETF Application Rejected by SEC : The SEC published a new release Thursday, July 26, rejecting the petition. Regarding the Winklevoss' claim that crypto markets are "uniquely resistant to manipulation," the agency said that "the record before the Commission does not support such a conclusion."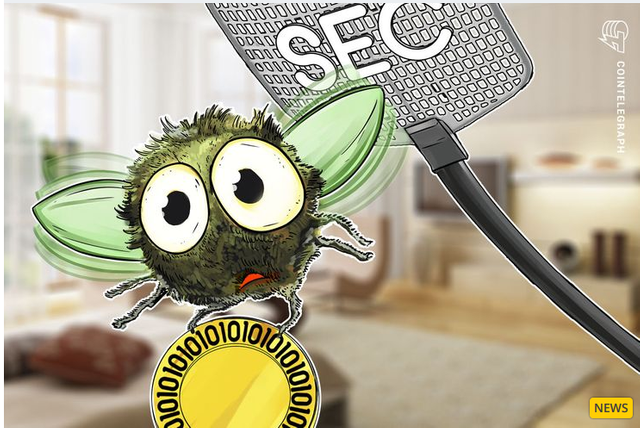 3. Iran to launch state-backed crypto to sidestep US sanctions : Iran is reportedly planning to launch its own crypto-currency, according to a 25 July story from the nation's official news channel Press TV. The report claims Tehran is preparing to develop its own digital currency to circumnavigate impending sanctions from American President Donald Trump's administration that, says the Islamic Republic, aim to cripple the country.
Interesting to note in last week's synopsis I reported how Iran Central Bank banned all crypto currencies because of "money-laundering concerns".
Neighboring Pakistan announced in May that in spite of the State Bank of Pakistan banning crypto-currencies, the value of Pakistan's first and only crypto-currency, PakCoin, jumped by over 60%. Earlier this month Forbes reported that because of fears of a coming economic crisis, many in Pakistan are still moving away from fiat currency to Bitcoin and crypto-currencies.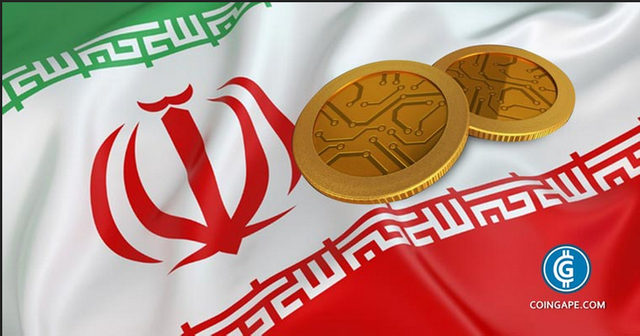 4. The president of Venezuela Nicolás Maduro has announced that the country's new cryptocurrency-backed national currency will start circulating August 20, local state news agency Telesur reported July 25. Telesur reports that the new currency, the Bolívar Soberano (Sovereign Bolivar), will have five zeros less than the existing national currency Bolivar Fuerte (VEF) and will be anchored to the oil-backed Petro (PTR) digital currency. The Petro was launched by the government of Venezuela this February.
Maduro noted that the measure intends to align the financial and monetary system in the country "in a radical manner," stating that the reconversion and anchoring to Petro is a "great hope" for developing a "productive, diversified and sustainable economic model."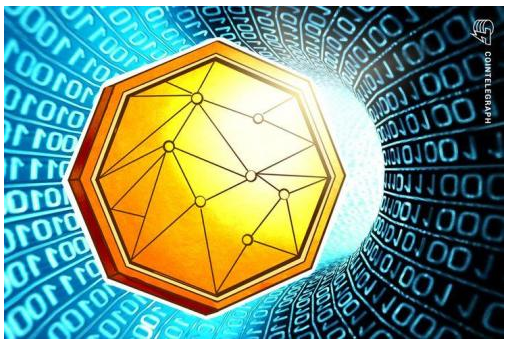 5. Mike Novogratz's Crypto fund Galaxy Digital reported a $134 million loss, of which the bulk was in unrealized losses on digital assets. This was the first time Galaxy Digital released financial statements, a requirement by Canadian regulators in exchange for listing the merchant bank on Canada's TSX Venture Exchange, Bloomberg reported.
As broken out below, the merchant bank suffered a $13.5 million realized loss on assets, as well as an additional $85.5 million unrealized loss.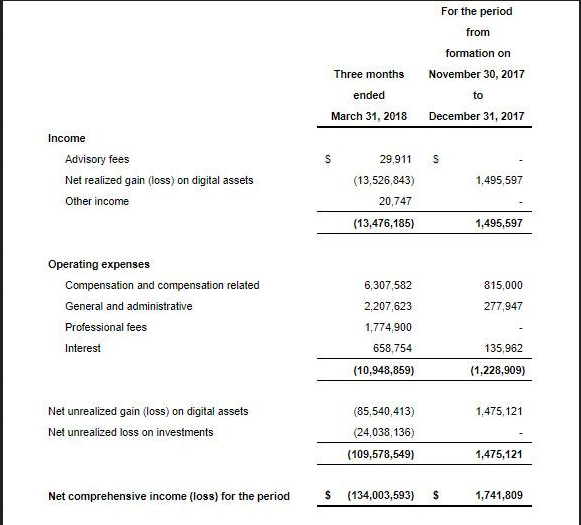 ---

1. Artificial Intelligence Stupidity : The American Civil Liberties Union of Northern California tested Amazon's facial Rekognition software and the program erroneously and hilariously identified 28 members of Congress as people who have been arrested for crimes. Facial recognition historically has resulted in more false positives for African-Americans. The test comes just two months after the Congressional Black Caucus wrote to Amazon CEO Jeff Bezos expressing concern over the "profound negative consequences" of the use of such technology. This comes amid a protest by Amazon employees who are against the company selling facial recognition technology to the government.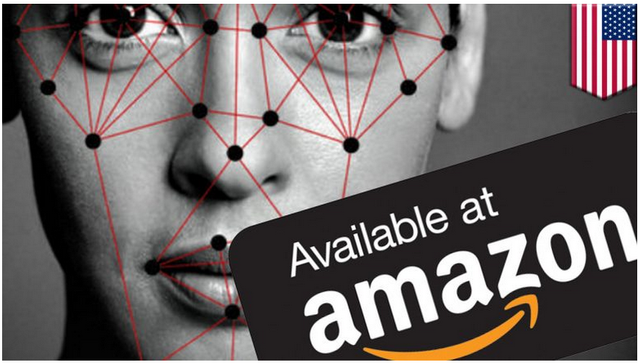 2. Technocrats peddling the myth of 100% renewable energy : Technocrats should back up a few steps and look at the foolishness of their plans: To power America with 100% renewable energy they propose 500,000 wind turbines, 18 billion square feet of solar panels, 75 million residential rooftop systems, 50,000 wind and solar farms. The projected cost is a minimum of $15.2 Trillion. However, we are already fully powered with enough oil, natural gas and coal resources to last another 200 years.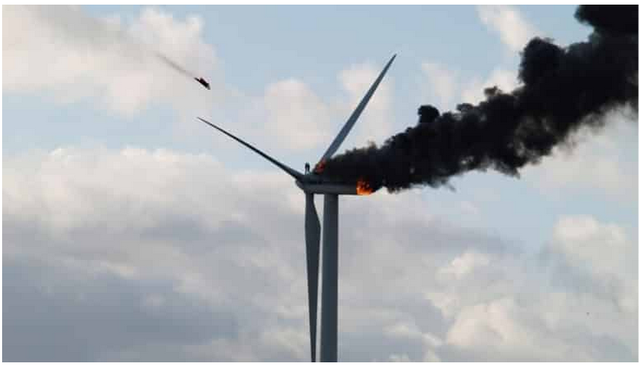 3. Vaxxed and axed : The Agriculture and Cooperatives Ministry in Thailand set up an investigation into the alleged rabies vaccines being substandard, and they were purchased for 25 years! Bangkok governor Aswin Kwanmuang "assured that the BMA's rabies vaccines are standard and are procured from a supplier certified by the Food and Drug Administration." How naïve to rely upon the Food and Drug Administration's recommendations, especially if they come from the USA FDA!
According to reports, fake rabies shots were found in 13 village hospitals and in 20 privately-run clinics in Xinbin District, Laibin City. Apparently those 'vaccines' were produced by an underground workshop and sold for about 330,000 Chinese yuan or U.S. $438,530.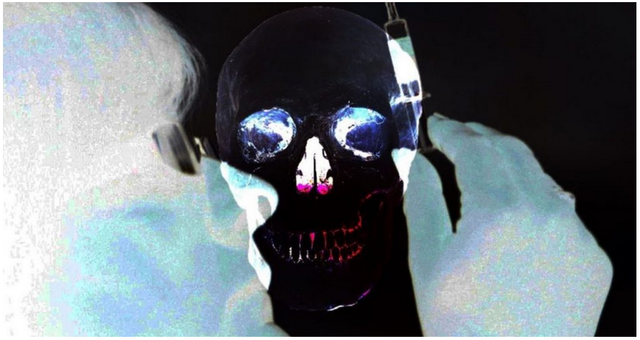 4. Big Wireless : Cell phone manufacturers are warning shareholders (not customers) that they may eventually be held liable for the harm their products have caused. From a recent article in Newsweek about U.S. government cell phone radiation studies:
These studies should have been done before more than 90 percent of Americans, including children, started using radio-frequency-based technologies and devices day in and day out," said Olga Naidenko, a senior science adviser with the Environmental Working Group, a nonprofit in Washington, D.C.
Dr. Otis Brawley, chief medical officer of the American Cancer Society, called them a "game changer."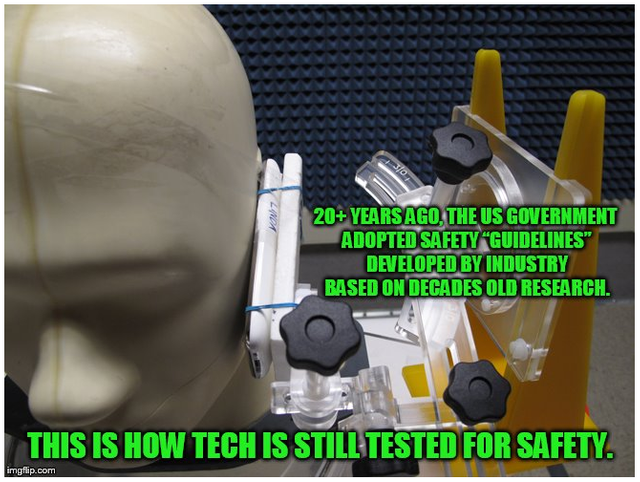 ---

1. Markets are likely headed for a FANG-Over : Facebook made history overnight, with shares of the company managing the largest-ever single-day loss of value for a publicly-listed US company. After falling as much as 20%, shares were holding steady in trading on Thursday. The selloff was triggered by disappointing quarterly results and an earnings call on Wednesday, during which executives dramatically lowered expectations for future growth.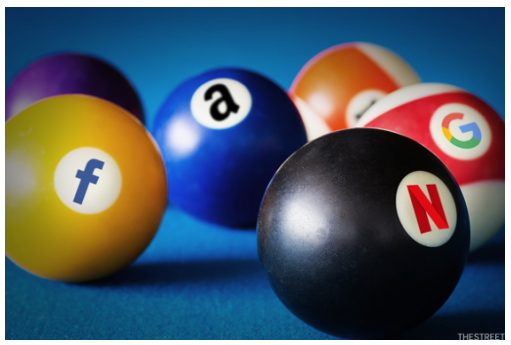 2. China's largest mobile infrastructure operator plans to raise up to $7.85 billion in an IPO in Hong Kong. China Tower has been billed as the largest IPO globally this year and also the largest since Alibaba Group raised US$25 billion in 2014. At the high-end, it should still come up short of Glencore, now delisted in Hong Kong earlier this year after it raised US$10 billion in 2011.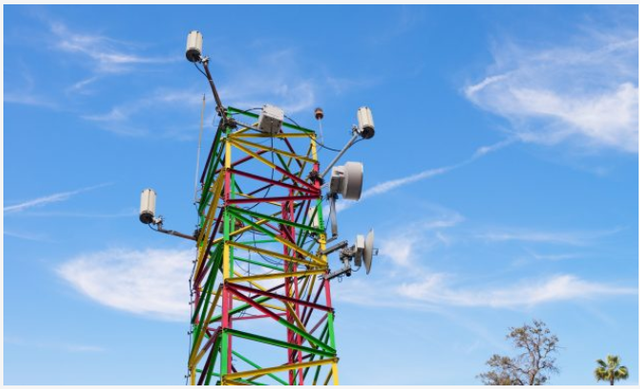 3. Alibaba and Focus Media to explore facial recognition in advertising : On July 18, Alibaba bought into Focus Media in a deal valued around 15 billion yuan. Following that, Alibaba and its related parties have become the second largest shareholder of Focus Media, holding a 10.33% stake in the advertiser. Also, they will jointly develop interactive technology and the application of facial recognition and electronic screen recognition. The specific details will be further negotiated.



---
Miscellaneous / Of Note
---
1. Death by Pedophilia (Speculation Alert) : Rumor has it that almost all the celebrity deaths by doorknob over the past few years involved people who discovered an insidious Cabal agenda, usually related to pedophilia and child abuse. Robert David Steele, a former CIA agent, revealed information on his website Phibetaiota, showing that these deaths are an attempt by the Deep State to cover up large-scale pedophile crimes.
Were Anthony Bourdain and Kate Spade killed to keep them quiet?
Read more here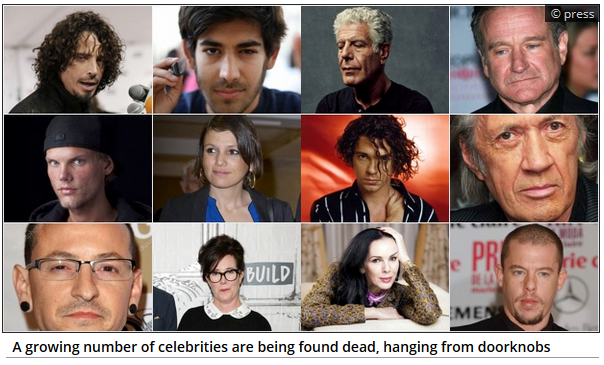 ---



---
My Pick of the week : Cartoon / Meme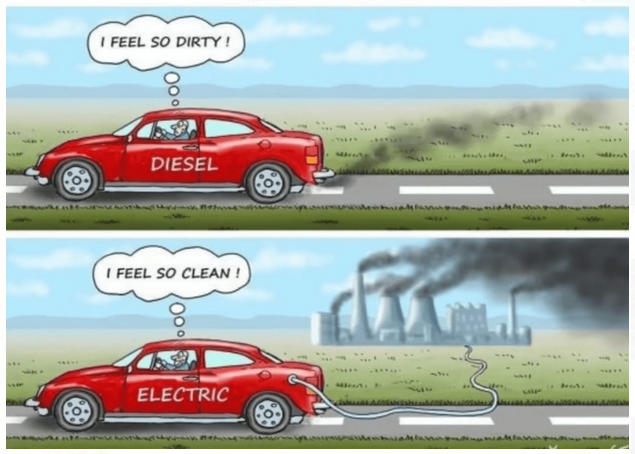 My Pick of the week : Reading

My Pick of the week: Video
The Coming Crash of the EU
My Pick of the week: Interview
Pricking the Filter Bubble