Steemians - This is my foray into reporting out global news and happenings of significance, from my vantage point and through my lens. I envision it as a weekly summary that will be succinct, relevant, critical thinking oriented and cover multiple categories (Geo-Politics, Economics, Op-Ed, Miscellaneous, Cartoon/Meme of the week). I will be posting sources of the news and research links in the footnotes.
Geo-Politics
Middle East : Especially eventful week for middle east with the following highlights (rather lowlights)-
US unilaterally exits the multilateral Joint Comprehensive Plan of Action, or in plain language the Iran nuclear deal. Hard-line Iranian lawmakers celebrated President Donald Trump's announcement by burning a US flag while shouting "Death to America!" in Parliament.


Israel engages in a deadly airstrike in Syria. According to Syrian media, some 28 Israeli aircraft fired around 60 air-to-surface missiles at Syria during the exchange. Israel also launched roughly 10 surface-to-surface missiles, which struck military targets near Damascus and in Southern Syria, according to the Russian military.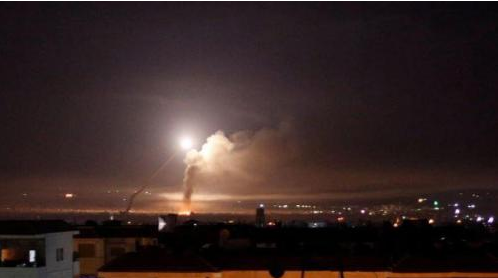 Just 2 days after the initial airstrike on 9th May, Israel carries out another strike on Gaza. According to Palestinian reports, the Israel Air Force targeted a generator and fired as many as 20 missiles toward an agricultural area east of the city of Beit Hanoun.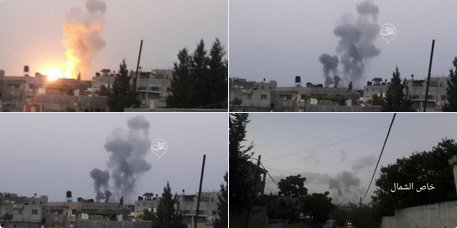 Russia does a U turn on its plan to deliver the superior S-300 surface-to-air missiles to Syria, stating the Syrian millitary had "everything it needed". Interestingly, this change of plan was announced by Kremlin immediately after Netanyahu's meeting with Putin in Moscow.

Iran backed Hezbollah wins Lebanese elections, dealing a heavy blow to the Saudi-backed Prime Minister Saad al-Hariri.
North Korea : Trump personally welcomes back 3 Americans that were released by North Korea, after being detained for over an year. The release of the detainees came as Pompeo visited North Korea to finalize plans for a historic summit between Trump and the North's leader, Kim Jong-un. The summit is planned to happen on June 12th at Singapore. After meeting Xi, Kim agrees denuclearisation of North Korea is "achievable".
Malaysia : Malaysia's Pakatan Harapan opposition alliance, led by ex-premier Mahathir Mohamad, has claimed a stunning victory, bringing an end to the Barisan Nasional (BN) coalition's uninterrupted 61-year rule.
Latin America :
Nicaragua's military called for a halt to violence that has rocked the country during weeks of protests and a deadly crackdown by police and supporters of President Daniel Ortega's government.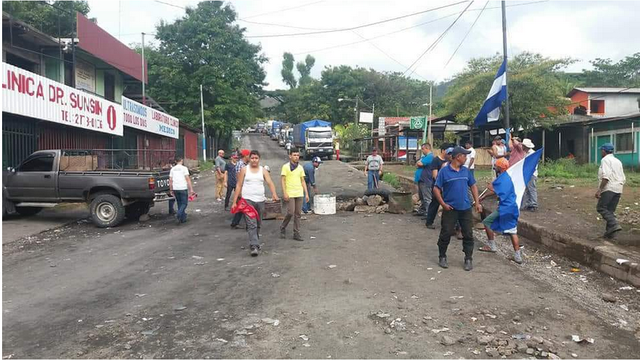 Argentina asked the International Monetary Fund for financing to help stem a five-month-rout in the peso that is sparking a surge in interest rates and threatening to derail the country's economic recovery. The central bank abruptly raised the benchmark interest rate three times in 10 days to 40 per cent - the highest among major economies. The currency has plunged more than 18 per cent this year, dragging down assets from bonds to stocks.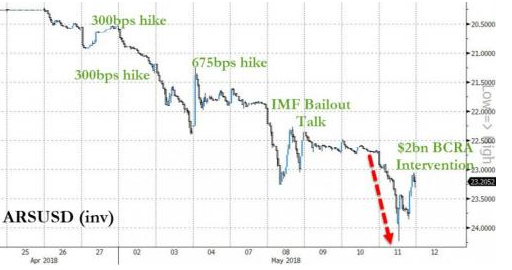 Finance/Crypto-Currency
German bank Bitbond allows loan transfer anywhere on the world using Bitcoin.
UK-based banking giant HSBC has completed the world's first commercially viable trade-finance transaction using blockchain, in the process opening the door to mass adoption of the technology in the $9tn market for trade finance, a process which ironically culminates with traditional banks such as HSBC becoming disintermediated from the fund flows process, i.e., obsolete.
Facebook is exploring the creation of its own cryptocurrency, a virtual token that would allow its billions of users around the world to make electronic payments
Companies like Apple Netflix, Microsoft, Google and Oracle, that collectively have hundreds of billions in cash parked overseas, stopped revealing how much cash is held offshore.
Miscellaneous
Terrorism : Mass stabbing in Paris kills one and injures multiple. Attacker confirmed as Chechen born Hassan Azimov.
Veteran nuclear weapons inspector Tero Varjoranta announced his resignation as chief inspector of the International Atomic Energy Agency (IAEA) effective May 11th but didn't provide explanation, only citing "confidential personal matters" according to the AP. The timing of this resignation is particularly interesting given the ongoing nuclear issue with Iran and the potentially dangerous situation it can unfold.
Cartoon of the Week :
Source: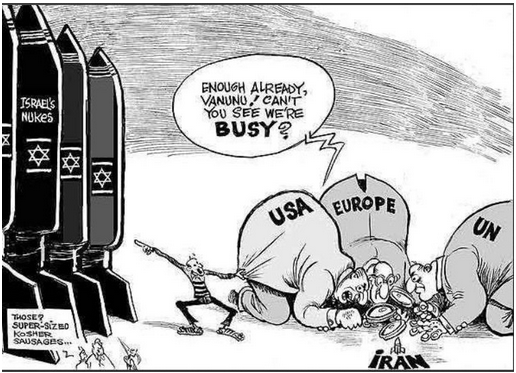 My Pick of the week : Reading
Why Replacing Politicians With Experts Is A Reckless Idea
My Pick of the week : Video
Intellectual Conformity - East vs West
My Pick of the week : Interview
Genetically Modified Psychopaths - Stefan Verstappen
Reference Links :
Geopolitics
https://southfront.org/u-s-withdraws-from-iran-nuclear-deal-israel-conducts-massive-strike-on-syria/
http://theantimedia.com/putin-s-300-missile-systems-syria-netanyahu/
https://www.zerohedge.com/news/2018-05-10/theyre-lying-iran-denies-role-golan-heights-firefight-says-it-does-not-have
http://www.cbc.ca/news/world/north-korea-china-meeting-xi-kim-denuclearization-1.4596394
http://nationalpost.com/news/world/lebanese-media-hezbollah-sees-gains-in-sundays-elections
https://www.zerohedge.com/news/2018-05-10/trump-greets-americans-released-north-korea-early-morning-homecoming
http://theprovince.com/pmn/news-pmn/nicaraguas-army-urges-end-to-violence-as-protests-continue/wcm/f68f742e-06fb-4f9b-a074-4b14e96a4fba
http://www.afr.com/markets/debt-markets/argentina-seeks-us30b-imf-financing-to-address-peso-volatility-20180508-h0ztgw
http://www.atimes.com/article/the-shape-of-things-to-come-under-mahathir-2-0/
Finance/Crypto
https://www.zerohedge.com/news/2018-05-11/real-reason-why-facebook-banned-all-crypto-ads
https://www.zerohedge.com/news/2018-05-11/apple-stops-reporting-cash-held-overseas
Miscellaneous
https://www.aljazeera.com/news/2018/05/nuclear-watchdog-chief-inspector-tero-varjoranta-resigns-180512105343320.html
https://www.rt.com/news/426560-paris-place-opera-stabbing/!