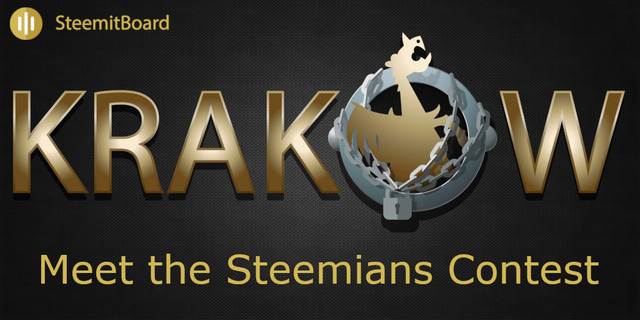 SteemFest³ is over and has been an awesome event. Most of us are back home from Kraków. The Meet the Steemians Contest is also over!
Thank you and congratulations to all participants



The contest caught everyone's attention and we received a lot of positive feedback.
We saw all SteemFest's attendees walking around with their phone in the hand, going to find someone to meet and scan, having talk (yes, the infamous 2 minutes rule) then scanning again.
This was a success, and the main objective, to encourage participants to meet each other, has been achieved!
The results are coming, please be patient
As this was our first experience of organizing such a massive contest, which involved both the SteemFest application (thank you @roelandp for integrating our requirements in the app) and the SteemitBoard infrastructure, both parts met a few small hiccups as it unfolded.
In order to be as fair as possible, we will reprocess all registered operations (we kept track of every interactions between participants). This will take a some time because there were 9912 scans within the 4 days during which the contest lasted.
Therefore, please keep in mind that the results displayed on the ranking page are temporary and may be subject to change (negative or positive)
We will do our best to do it as fast as possible. Thank you for your patience.
Meantime, feel free to comment and give us additional feedback.
Some additional thanks
Thank you again to our awesome sponsors.

This contest could not have been possible without your unconditional support. Thank you guys, you rock!
We would also like to thank Steemit Inc. for providing a significant delegation to @steemitboard, allowing it to survive HF20 and execute the planned SteemFest contest smoothly. This is a great encouragement and a sign of your trust in this project and the usefulness it can have for the community.
We hope you hope enjoyed SteemFest³. Stay tuned for the coming results!
---
Steemitboard is a project created by @arcange