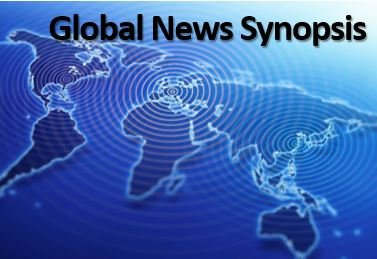 Steemians - Check out my synopsis and curation below of significant global happenings during week 28. All sources have been provided in "Reference Links" section at the end of this synopsis. 2 new sections have been added to the weekly synopsis - Technocracy and Corporatocracy.
Let me know your feedback in the comments section below.
---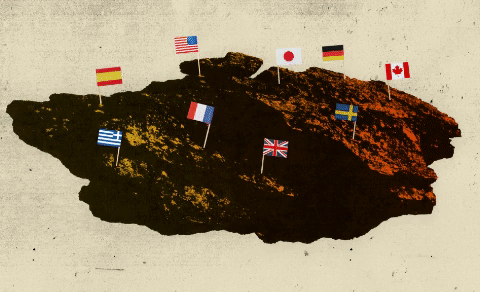 ---
1. Update on Yemen War situation - On July 14, the Yemeni Missiles Forces [loyal to the Houthis] announced that it had launched a new short-range "ballistic missile" at the military camp of the Saudi Arabian National Guard (SANG) in the southern Saudi province of Najran. On July 12, the Saudi-led coalition announced that its warplanes discovered and destroyed a "ballistic missile launcher" of Ansar Allah [also known as the Houthis] in the district of Sahar in the northern province of Saada. The UAE-based al-Arabiya TV released several photos of the launcher, which were taken by an "observation system" of the coalition. On July 11, the Yemeni Missiles Force [loyal to the Houthis] announced that it had launched an OTR-21 Tochka missile at a gathering of Saudi-backed Yemeni fighters along the western coast of Yemen.
A source in the Yemeni Missiles Force told the Yemeni al-Masirah TV that the missile strike was carried out following a "careful observation mission" by unmanned aerial vehicles (UAVs). The source claimed that the strike led to chaos and panic among the fighters of the Saudi-led coalition.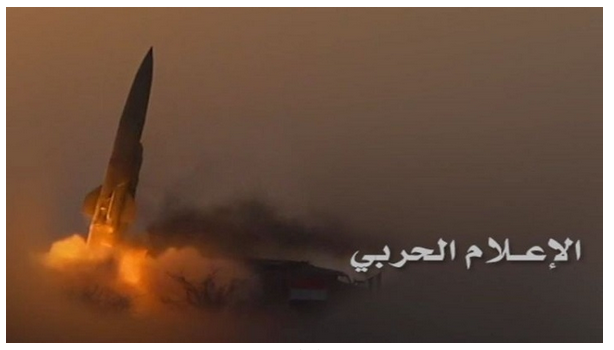 2. NATO Summit- The yearly NATO summit happened in Belgium this week. Highlight of the summit: Trump outraged European opinion by denouncing his allies on the far side of the Atlantic for their failure to meet NATO's spending target of 2% of GDP. He singled out Germany's contribution to the NATO budget in particular before launching an extraordinary attack, claiming Berlin is "a captive of the Russians" due to its dependence on gas controlled by Moscow. Ursula van der Leyen, Germany's defense minister, pledged to raise military spending to 1.5 percent of GDP by 2025, though this would still fall short of the 2 percent threshold agreed by NATO members in 2014.
In a press conference held shortly after the summit, Trump affirmed that the US's allies in NATO had committed to "substantially up" their defense spending "to levels they have never thought of before," and called the NATO a "fine-tuned machine."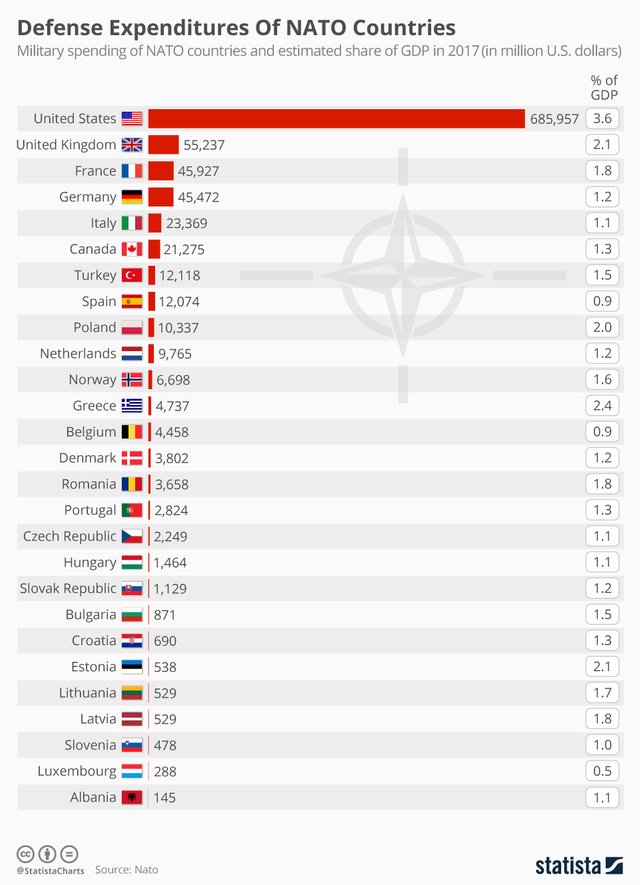 3. Saudi Arabia announced that it is issuing a royal pardon for any and all Saudi troops engaged in the war in Yemen, covering all crimes related to violating military rules and discipline. They said this is to show appreciation for the "heroics" of the invading forces.
The Saudi invasion of Yemen has been widely controversial internationally. Saudi airstrikes have killed massive numbers of Yemeni civilians, and the war has also caused a famine, and the largest cholera epidemic in human history.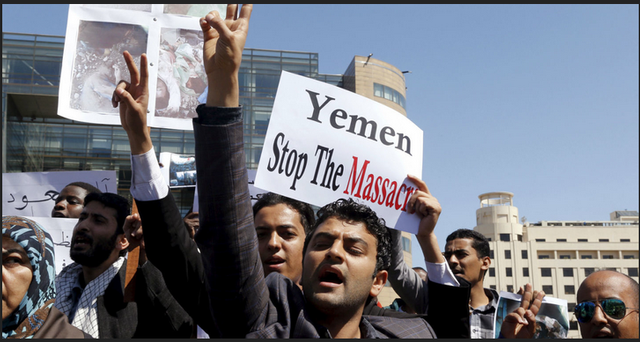 4. OPCW has released a statement re-affirming that the United States, France, and the UK were wrong about their assertion that the Syrian government used chemical weapons in Douma in April, 2018. The latest OPCW report stated -
OPCW designated labs conducted analysis of prioritised samples. The results show that no organophosphorous nerve agents or their degradation products were detected in the environmental samples or in the plasma samples taken from alleged casualties. Along with explosive residues, various chlorinated organic chemicals were found in samples from two sites, for which there is full chain of custody. Work by the team to establish the significance of these results is on-going. The FFM team will continue its work to draw final conclusions.
5. Rocketman Vs Dotard- Pyongyang's inimitable anti-US rhetoric was back on the vitriolic airwaves after Pompeo's third visit to Pyongyang earlier this month. The trigger was Pompeo, who notably did not meet with Kim during his highly anticipated visit, had said the talks were "productive" and that significant progress had been made "in every element."
Trump followed up with tweets critical of China's role in the debacle, saying in a heated post: "We agreed to the denuclearization of North Korea. China, on the other hand, maybe exerting negative pressure on a deal because of our posture on Chinese Trade – Hope Not!"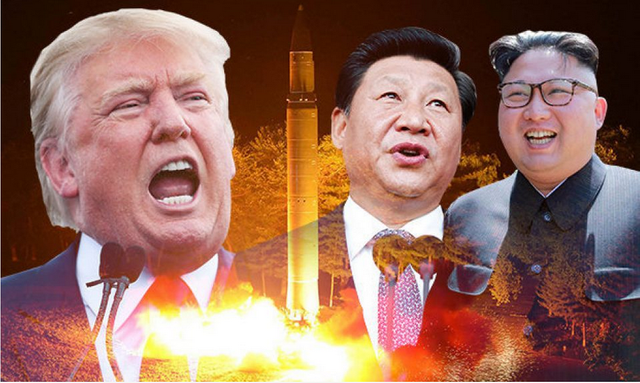 6. Tensions along the Israel-Gaza Strip border escalated dramatically on Saturday with an intense exchange of fire between Palestinian militants and Israeli security forces, including Israeli air force strikes inside Gaza. The Israeli Defense Forces (IDF) cited 31 rockets fired from the Strip overnight to which Israel responded with airstrikes on 40 targets including Hamas' battalion headquarters, in a flare-up of hostilities officials are calling the biggest attack since Operation Protective Edge in 2014. Amazingly, however, no serious casualties were reported on either side, according to Bloomberg.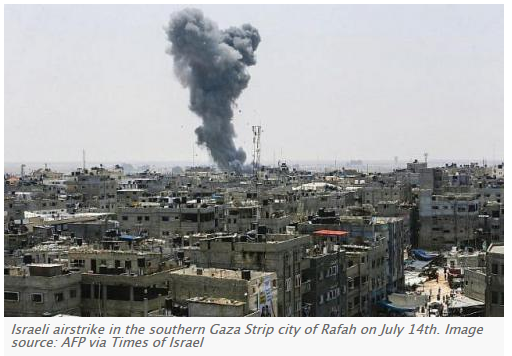 ---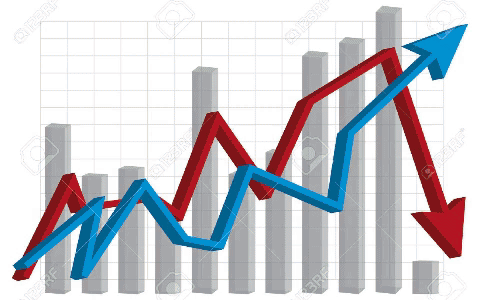 ---
1. According to the IIF's latest Global Debt Monitor, the amount of debt held in the world rose by the biggest amount in two years during the first quarter of 2018, when it grew by $8 trillion to hit a new all-time high of $247 trillion, up from $238 trillion as of Dec. 31, 2017 and up from by $30 trillion from the end of 2016. In other words, there is now a quarter quadrillion dollars in global debt, and it represents 318% of global GDP. More concerning is that this was the first time since Q3 2016 that global debt to GDP increased, suggesting that the marginal utility of debt is once again below 1.
Some more details from the report, via Bloomberg:
The government debt-to-GDP ratio has surged to 101 percent in the U.S.
Non-financial corporate debt is now at record highs in Canada, France and Switzerland
Household indebtedness in China, Chile and Colombia grew over 3% since Q1 2017, topping 49%, 46% and 30%, respectively.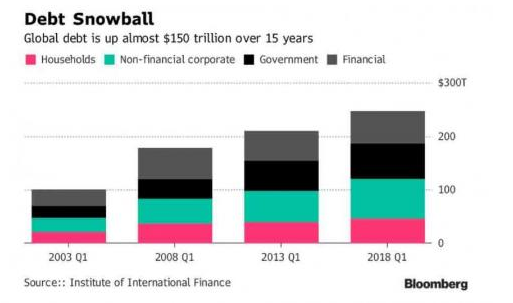 2. Peak gold, akin to peak oil, is the new reality in the gold business with reserves now being mined much faster than they are being replaced. Simply put, mining companies are no longer finding vast, new deposits of gold to replace their aging mines. It's hard to pinpoint a top or a bottom. But there is an interesting opportunity here since gold has fallen in price over the last several weeks thanks to an inexplicable surge in the US dollar.
The long-term fundamentals seem pretty obvious– the people responsible for supplying the world with gold are saying the world is running out of gold and that supply is declining at an alarming rate.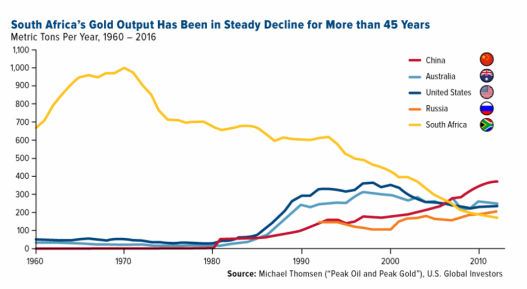 ---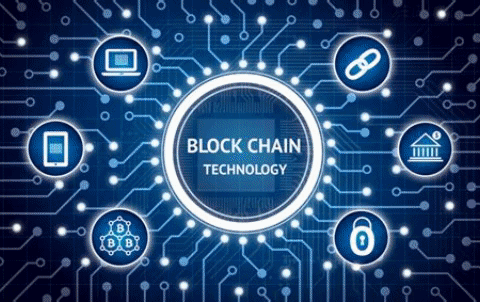 1. Christopher Matta, co-founder of Crescent Crypto Asset Management, told CNBC's "Fast Money" in June that even for the most conservative investor, the risk-adjusted returns on cryptocurrency are good compared to other asset classes, even with the volatility.
2. Coinbase is exploring the possibility of adding new assets to its trading lists, including Cardano (ADA), Basic Attention Token (BAT), Stellar Lumens (XLM), Zcash (ZEC), and 0x (ZRX). Additionally, Coinbase said it will negotiate with local banks and regulators to add the assets to as many jurisdictions as possible.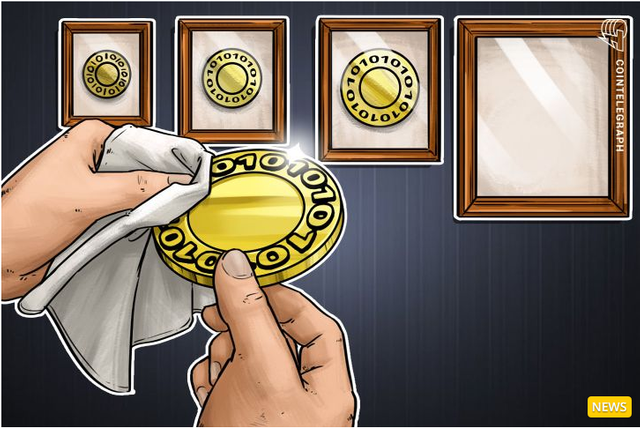 ---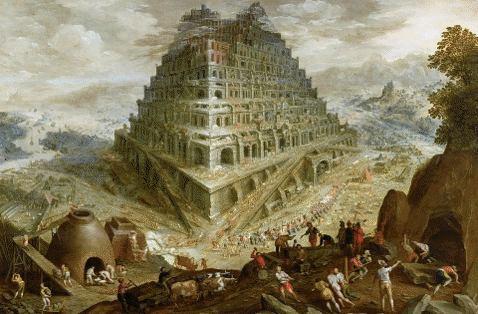 ---
1. An Iranian general has accused Israel of causing climate change in the revolutionary Shiite Muslim republic by stealing the water out of clouds passing over the Mediterranean.
Brigadier General Gholam Reza Jalali, head of Iran's Civil Defense Organization, revealed the charges during an agricultural conference in the capital city of Tehran. He claimed Iranian scientific centers have proven that Israel and an unnamed neighboring country were secretly cooperating to extract the moisture out of clouds bound to pass over Iran, thus robbing the country of rain and snow.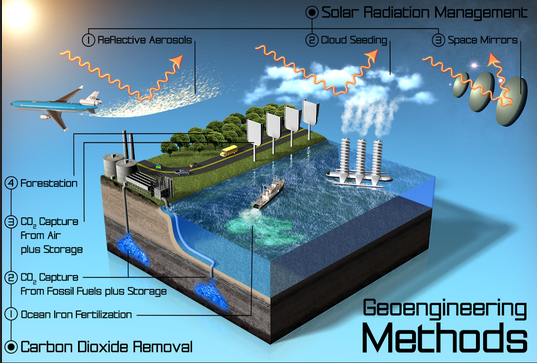 2. According to the United States Space Surveillance Network, there are more than 21,000 objects larger than 3.93 inches orbiting Earth. But, it gets worse, there are an estimated 500,000 bits and pieces of space junk between .40 inches and 3.93 inches in size. The figures do not count active satellites, which the Index of Objects Launched into Outer Space maintained by the United Nations Office for Outer Space Affairs (UNOOSA), counts roughly 4,600 active satellites overhead.
Last month, the RemoveDEBRIS satellite, one of the world's first experiments to address the problem of space debris orbiting Earth, was launched from the International Space Station (ISS). RemoveDEBRIS satellite features three Airbus technologies to complete the Active Debris Removal (ADR) mission: a harpoon and net to capture space junk, and a Vision-Based Navigation (VBN) system to find space debris.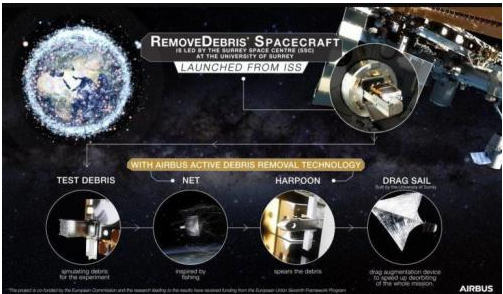 ---

1. Monsanto knows how to bully anyone who gets in their way, whether farmers, middlemen or even other scientists. They have used the same methodology to corrupting science and data as seen in the global warming agenda. A lawyer on Monday argued that Roundup creator Monsanto hid the cancer-causing effects of their weedkiller and bullied scientists into making claims it was safe. In a landmark lawsuit against the global chemical corporation, the lawyer didn't hold back in his accusations against Monsanto.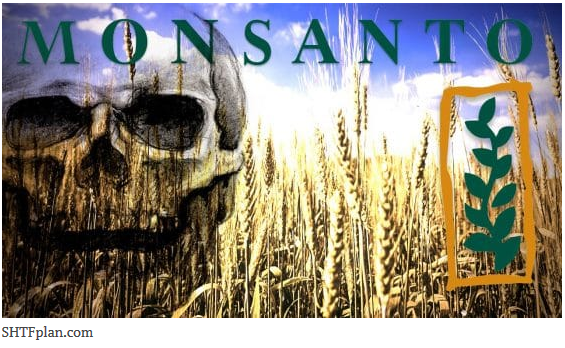 2. The UK Information Commissioner's Office (ICO), the country's data protection watchdog, has slapped Facebook with fines to the tune of $660,000 - the maximum allowed by law - after an investigation concluded that "Facebook contravened the law by failing to safeguard people's information."
The ICO also found that "the company failed to be transparent about how people's data was harvested by others."
The watchdog said it also plans to bring criminal action against Cambridge Analytica's now-defunct parent company, SCL Elections.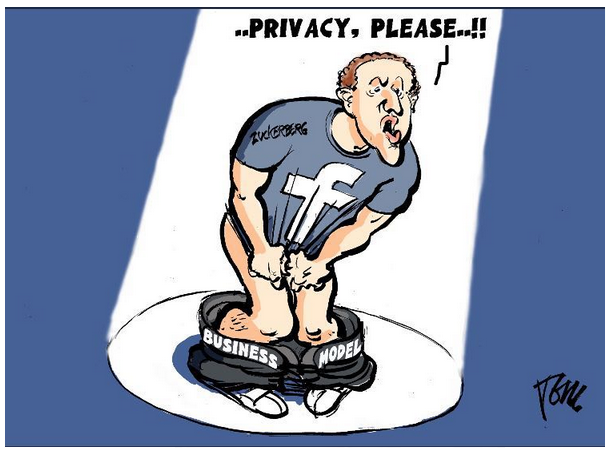 3. The Economist, quoting a recent Goldman Sachs equity assessment, states that Netflix could spend $12 billion to $13 billion on original content in 2018, which is more than any studio or television network spends on films or shows that are not sports related. Moreover, its ambitions of global domination are now being realized, as current productions are underway in 21 countries, including Brazil, Germany, India, and South Korea.
The market values Netflix at $176 billion (as of July 06), which is more than CBS, Comcast, Disney, Twenty-First Century Fox, and Viacom. The Economist notes that some equity analysts recognize the high market capitalization as ridiculous because the company lacks profit, coupled with an enormous $8.5 billion debt load and limited media track record.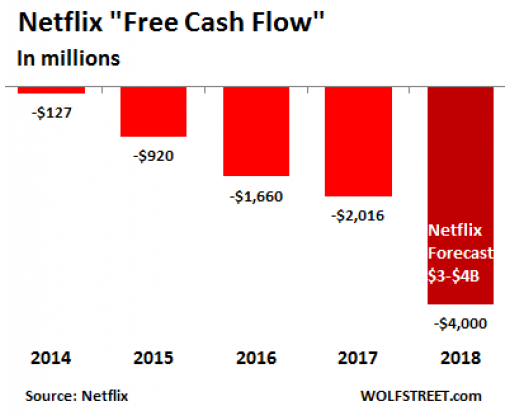 4. Wells Fargo had an ugly second quarter, in which it missed on the top and bottom line, reporting revenue of $21.6BN down 3% Y/Y and down 2% Q/Q, missing expectations of $21.71BN, and EPS of $0.98, also below the $1.12 expected.
But far more concerning was the ongoing shrinkage in the company's balance sheet, as period-end loans declined from $947.3BN to $944.3BN, the lowest in years, and down $13.1 billion YoY driven by "declines in auto and legacy consumer real estate portfolios including Pick-a-Pay and junior lien mortgages, as well as lower commercial real estate loans."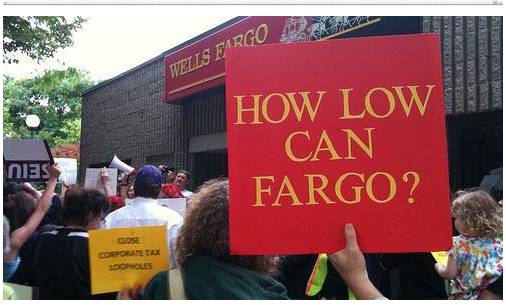 ---
Miscellaneous / Of Note
---
1. The bizarre "sonic attacks" against US diplomats began in Cuba, but have now spread to other countries with over 200 illnesses reported. The victims' symptoms include "hearing loss, dizziness, tinnitus, balance problems, visual difficulties, headaches, fatigue, cognitive issues and sleeping problems."
The latest incident occurred in conjunction with President Trump's recent visit with Kim Jong-Un. As Trump was heading to Singapore for the historic summit with North Korea's leader, a State Department diplomatic security agent who was part of the advanced team reported hearing an unusual sound he believed was similar to what was experienced by U.S. diplomats in Cuba and China who later became ill.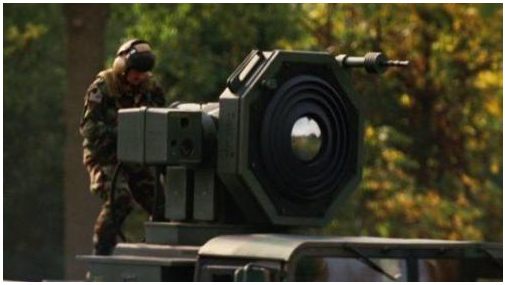 ---
My Pick of the week : Cartoon / Meme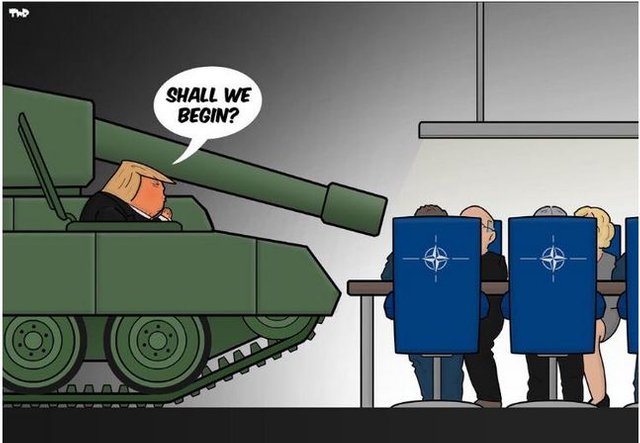 Source : Tjeerd Royaards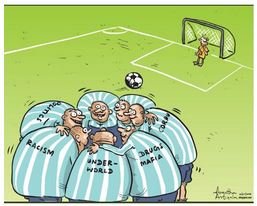 Source : Awantha Artigala
My Pick of the week : Reading
Current Global Trade infographic -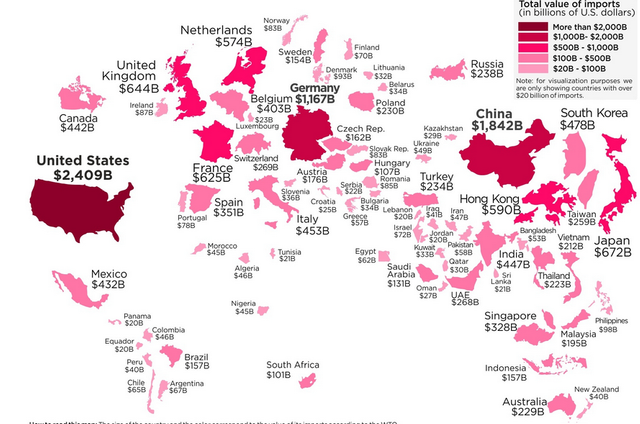 Source : Visual Capitalist
My Pick of the week: Video
My Pick of the week: Interview
---

---
Reference Links
---
Geopolitics
http://www.atimes.com/article/china-resets-the-tone-of-us-north-korea-talks/
NATO Summit - https://sputniknews.com/analysis/201807111066244310-donald-trump-nato-summit-burden-sharing/
https://southfront.org/houthis-launch-new-ballistic-missile-at-military-camp-in-southern-saudi-arabia/
https://www.zerohedge.com/news/2018-07-12/watch-live-president-trump-holds-impromptu-press-briefing-brussels
http://www.atimes.com/article/natos-problem-is-that-europeans-wont-fight/
https://www.activistpost.com/2018/07/after-us-uk-france-bomb-syria-opcw-report-contradicts-claims-of-irrefutable-proof-of-chemical-weapons.html
https://www.activistpost.com/2018/07/saudi-arabia-issues-royal-pardon-for-everything-soldiers-have-done-in-yemen.html
https://www.zerohedge.com/news/2018-07-14/gaza-escalation-40-israeli-airstrikes-overnight-hamas-mortars-fires-southern-israel
Geoeconomics
https://www.zerohedge.com/news/2018-07-10/us-equity-futures-tumble-us-readies-200-billion-china-tariff-list
https://www.zerohedge.com/news/2018-07-10/global-debt-hits-record-247-trillion-iif-issues-warning
http://theantimedia.com/billionaire-gold/
Crypto
https://www.ccn.com/bitcoin-price-could-hit-15000-this-year-fmr-goldman-sachs-exec/
https://cointelegraph.com/news/coinbase-announces-five-possible-new-assets-makes-no-guarantees-for-trade-listing
https://www.zerohedge.com/news/2018-07-14/bitcoiners-slam-calls-crypto-crackdown-after-latest-russia-probe-indictments
Technocracy
https://www.technocracy.news/wapo-shift-at-epa-shows-technocrats-are-replacing-big-personality-cabinet-members/Corporatocracy
https://www.zerohedge.com/news/2018-07-09/worlds-first-satellite-harpoon-will-begin-space-junk-removal-test
https://www.zerohedge.com/news/2018-07-09/researchers-unmask-anonymous-twitter-accounts-97-accuracy-using-machine-learning
https://www.zerohedge.com/news/2018-07-08/co2-emissions-hit-67-year-low-trumps-america-rest-world-rises
https://climateviewer.com/2018/07/03/iran-accuses-israel-of-cloud-theft-weather-warfare-cia-cuban-rain-embargo/
Corporatocracy
https://www.zerohedge.com/news/2018-07-08/netflixonomics-cash-burning-machine-blows-billions-content-winner-takes-most-race
https://sputniknews.com/europe/201807111066244565-UKH-Facebook-Maximum-Fine-Scandal/
https://www.zerohedge.com/news/2018-07-13/wells-fargo-tumbles-after-missing-across-board-loans-deposits-slide
Miscellaneous
https://www.zerohedge.com/news/2018-07-09/strange-sonic-attacks-against-us-diplomats-reach-epic-proportions
---

---
Some other Posts of mine you may like
---
News Synopsis
Global News Synopsis | Week 27
Global News Synopsis | Week 26
Global News Synopsis | Week 25
Global News Synopsis | Week 24
Global News Synopsis | Week 23
Global News Synopsis | Week 22
Global News Synopsis | Week 21
Global News Synopsis | Week 20
Global News Synopsis | Week 19
Geo-Engineering
Series : Geoengineering | Chemtrails : Goodbye Blue Sky, Here Comes The SunChemclouds | Post 4
Series : Geoengineering | NEXRAD/HAARP : Changing weather one RADAR at a time | Post 3
Series : Geoengineering | The not so cool "Cooling Towers" | Post 2
Series : Geo Engineering | Intro - Unnatural clouds or Pareidolia? | Post 1
India plays its own HAARP | #Geoengineering
---