🥕The Unsuspecting Veggie Drool Inducer!🥑 (This One Has Some Tricks Up Its Sleeve! (Vegan/Gluten Free/Low Carb)
To the unknowing, this may appear to be just a big plate of veggies...
---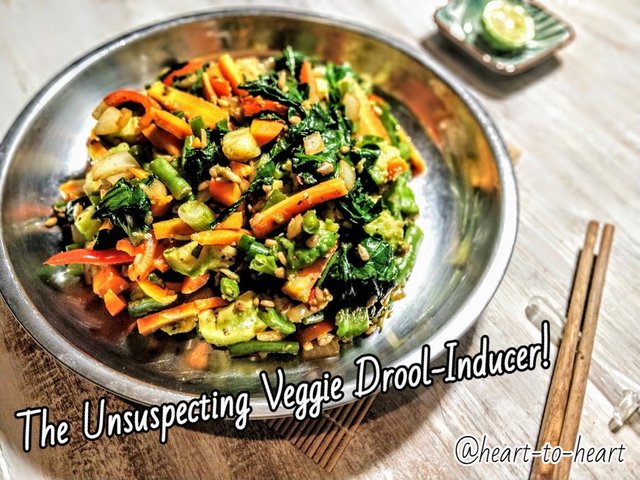 ---
... Maybe some might think it's a salad, others might bypass it looking for something sweet...
But to those in the know... this plate of seasoned and saucy veggies is a drool-worthy companion to any hungry belly!
This recipe is super simple, super easy and you'll be surprised how well it's received considering all of that.
All of that and it's low carb, vegan, keto, candida diet friendly and gluten free so you have covered a lot of needs in one yummy plate!
Whip some up and have it at your next party or get together for a healthy, easy to serve option!
---
What You Need: (serves 3-4 small portions)
---
1 bunch of green beans
1 small bunch of carrots
½ red bell pepper
½ yellow onion
1-2 spring onions
¼ cup soaked sunflower seeds
1 avocado
2 cups spinach
1 tbsp Bragg's liquid aminos
1 tbsp olive oil
1 tsp black pepper
1 tsp garlic sea salt
Juice of 2 limes
---
What To Do:
---
Cut green beans and carrots into bite sized pieces and place in a steaming basket over boiling water until they become tender to poke with a fork

Cut the spinach into small pieces and place it into the steaming basket after the other veggies are done using the residual steam to soften them a little bit

In a skillet with some coconut or olive oil, toast the sunflower seeds by stirring them around on medium/low heat until you see them start to brown. Remove them and set them aside.

In that same skillet add some more oil and then throw in the onion and red bell pepper and let them simmer for about 2-3 mins.
(I added a tsp of chili here for a little heat!)

Add in the steamed spinach just to mix with the flavor.

Remove from heat and set aside.

Squeeze the juice out of the limes and set that aside

Cut an avocado into chunks and set that aside.
(*You can pour the lime juice on it in a bowl to keep it from browning if you will be saving it for later)

Spread the carrots and beans out in a bowl and add in the sunflower seeds, liquid aminos, olive oil and spices.
Stir it all around and add in the avocado, bell pepper mix, and lime juice.

Serve warm or cold, it's delicious either way!
---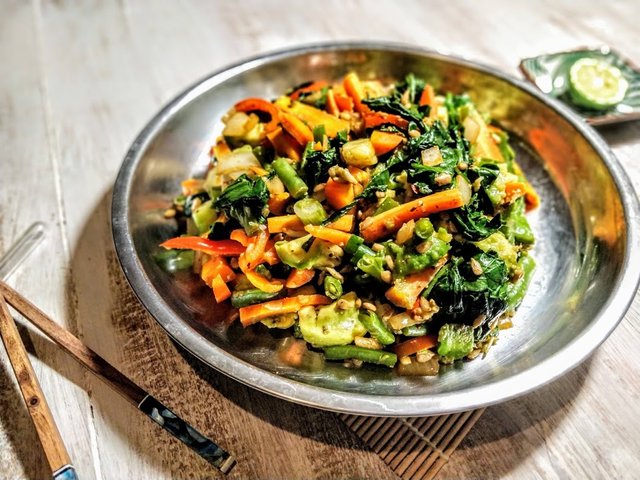 ---
Love and light ✨
Cece 😘🧙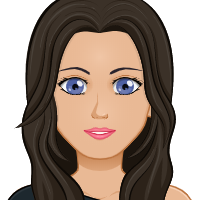 What did you miss from me? Here's what I've been up to lately:
Thai Squoodles
Handheld Avos
Pumpkin Spice "Latte" Nibbles
Jicama Hash Mash Bash
Rad Rainbow Coleslaw! (Rainbows are ALWAYS DELICIOUS!)
Something Like Ratatouille
Not Your Plain Ol' Veggie Tray
Feel Good Crispy Kale Chips
"Meaty Lasagna"
Make Me Strong Super Spinach Salad
Stuffed Avocado Boats
Sugarless Super Snacks for Super Bowl Sunday
Mind Mapping Yourself Out of Limiting Beliefs
Game Time Greens
Winner Walnut Wraps
Cleansing Coconut Curry
Easy Veggie Zoodles
Triple Bakon Vegan, GF Burgers
Plantain Bakon