🎃Pumpkin Spice "Latte" Nibbles 🎃 (Vegan/Gluten Free/Keto/Low Carb)
What the 🤪 do you eat when you're on a low carb "lifestyle" anyway?
---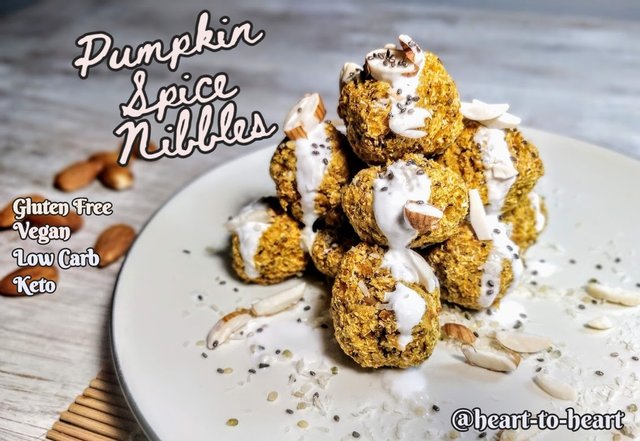 ---
I say "lifestyle" because I think that the word diet has become this whole thing with very negative assumptions and that's not at all what I'm about here where fueling your body with food as medicine is key!
So then, let's say for one reason or another you're looking out for your carbs or avoiding sugars... this little number is going to be your friend because it's lower on both counts than say-- a tray of cupcakes or cookies but it still packs a bit of sweet to make you feel like you're getting the dessert you might be missing!
Especially when your body first starts getting used to lowering its carb/sugar intake, you can get mighty strong cravings which are actually a great sign of your body getting rid of what it needs to (things such as parasites, candida overgrowth and other bad guys fighting away in the gut AKA "die-off"!)
That said, all of that can trigger our temptation so why not do something about it that won't harm you or throw you off track? (If you give in and go for something heavily processed or high in sugars, you feed the little buggers and keep them around longer!)
The mesquite powder in this recipe is the natural sweetener that comes from a tree and has a tiny hint of caramel to it so don't even look at that white sugar-- it's not needed here!
(In full disclosure, these originated in my mind as pancakes but they had a mind of their own and became these cute little bites that remind me of a pumpkin spice latte so that's what I'm going to call them!)
Pumpkin Spice Latte Nibbles 🎃
---
What You Need:
---
1 ½ cup pumpkin (steamed or organic puree)
1 ½ cup millet (pre-cooked)
2 cups coconut flour
3-4 chia eggs
¼ cup almonds (soaked)
1 tbs hemp hearts
1 tbsp mesquite powder (low glycemic sweetner-- you can use something else if you prefer but if it's liquid, add more coco flour!)
1 tsp cinnamon
1 tsp nutmeg
1 tsp allspice
---
What To Do:
---
Preheat the oven to 350'C

In a food processor, combine the pumpkin, millet and coconut flour until it runs smooth

Add in the spices, hemp hearts, chia eggs and almond and pulse everything together

Take a spoonful of the batter and roll it into a small ball in your hands (if it's too sticky, add more coconut flour)

On an oiled baking sheet, spread the balls with enough space between them so they don't get stuck together

Bake for about 10 mins, flip over and bake the other side for 5-10 minutes or until they're crispy on the outside!
---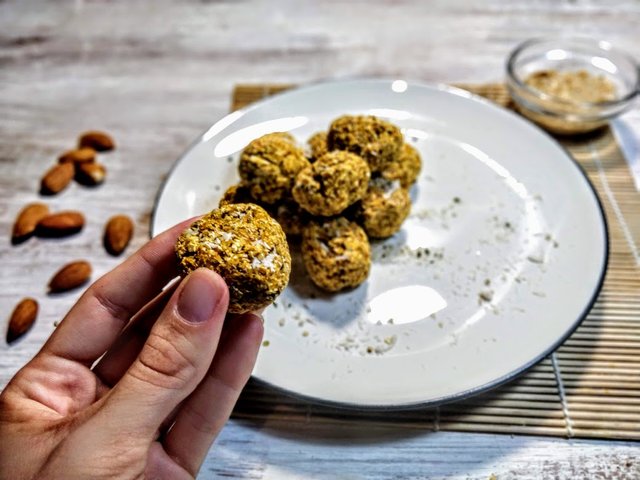 ---
Serve with your favorite sauce! I blended homemade coconut yogurt, chia seeds, mesquite powder and hemp hearts to make a kind of pudding to dip them in! 😍
---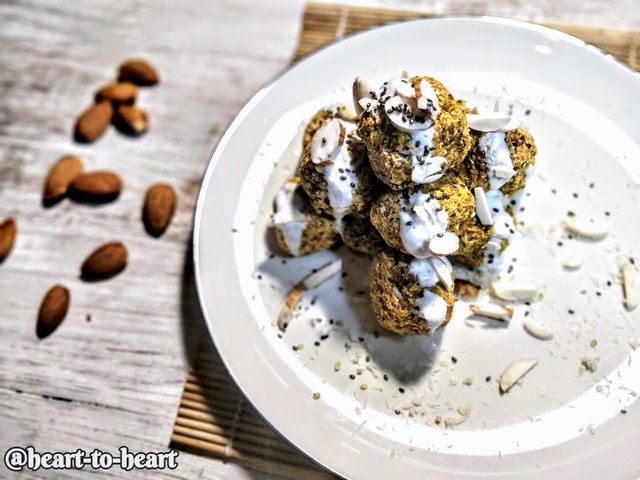 ---
Love and light ✨
Cece 😘🧙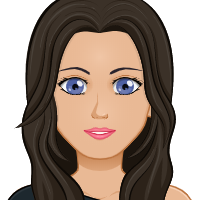 What did you miss from me? Here's what I've been up to lately:
Jicama Hash Mash Bash
Rad Rainbow Coleslaw! (Rainbows are ALWAYS DELICIOUS!)
Something Like Ratatouille
Not Your Plain Ol' Veggie Tray
Feel Good Crispy Kale Chips
"Meaty Lasagna"
Make Me Strong Super Spinach Salad
Stuffed Avocado Boats
Sugarless Super Snacks for Super Bowl Sunday
Mind Mapping Yourself Out of Limiting Beliefs
Game Time Greens
Winner Walnut Wraps
Cleansing Coconut Curry
Easy Veggie Zoodles
Triple Bakon Vegan, GF Burgers
Plantain Bakon