I imagine the face of many when reading the title of chapter number 23 of this series about Graffiti in Berlin but it is that there was no other way to call it, at least for me. What you see is an old hippie with a beard who is being stabbed by the devil and of course, you can also see the title of the work that is ...
... "On to the Wrong Path".
---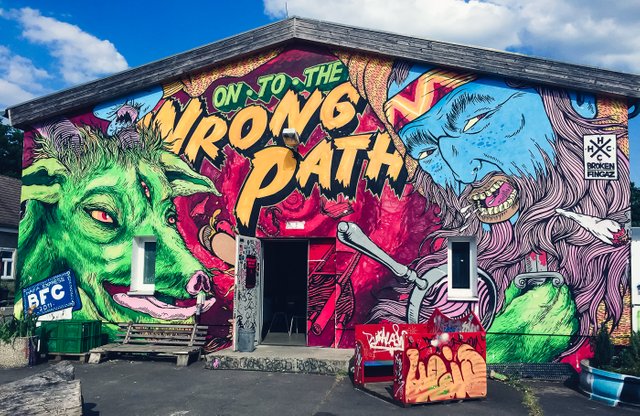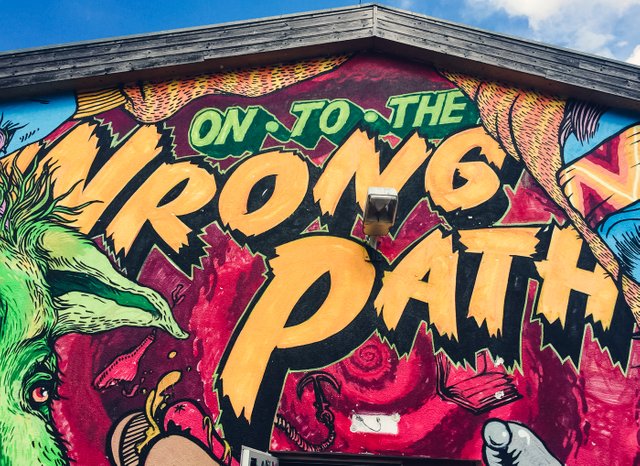 The aesthetics of this street art work tends quite a lot to the comic style. With super contrasting colors and well-defined black lines.
---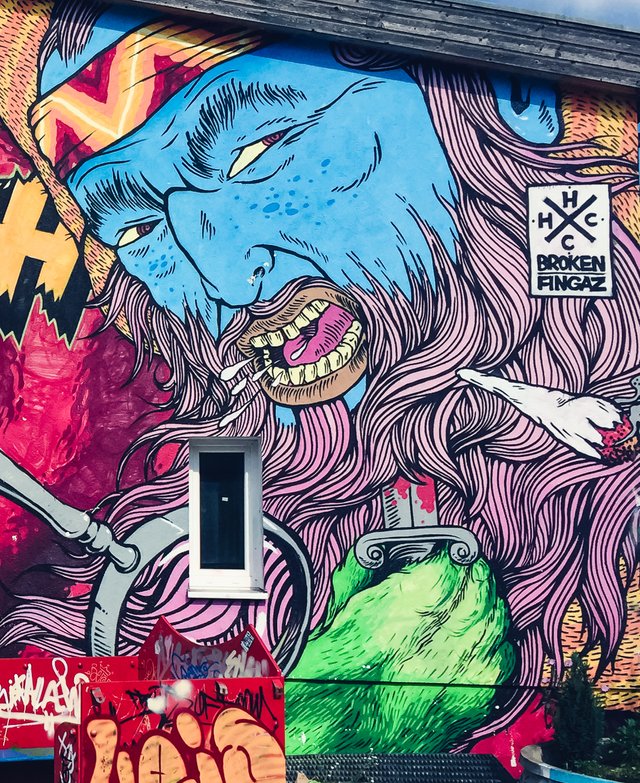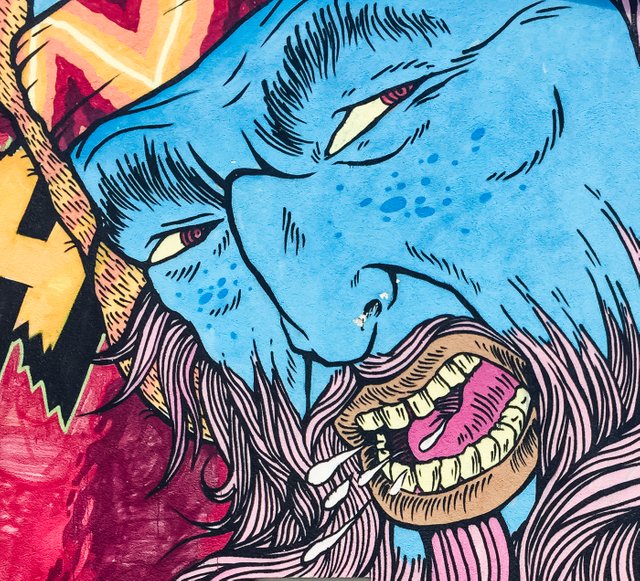 This is a detail of the bloody dagger with the hand of the devil.
---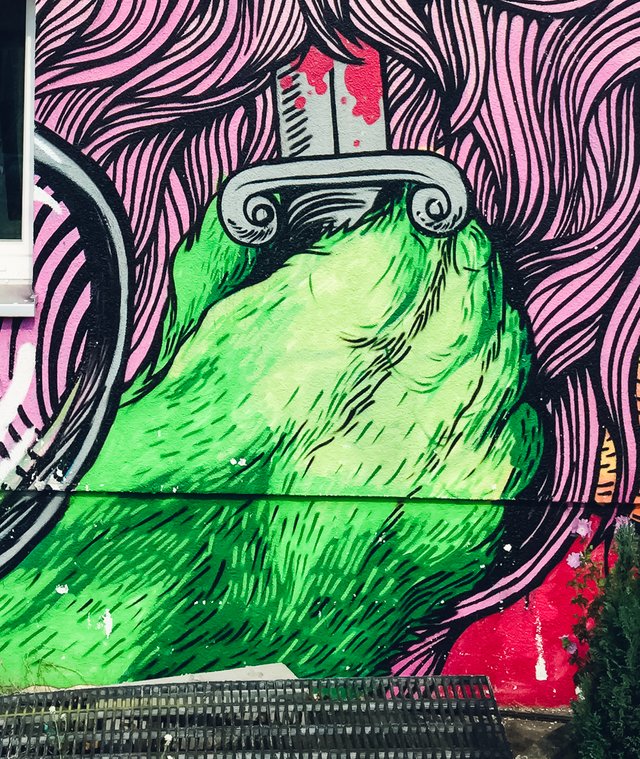 And this is a detail with the signature of the artistic group that made it Broken Fingaz.
---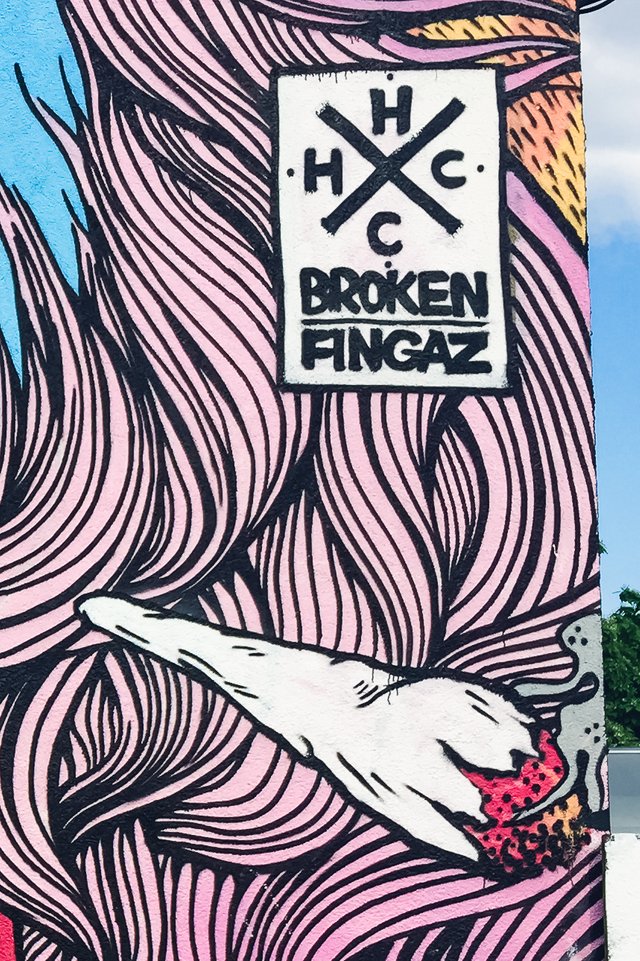 The devil with three eyes and with one of the horns broken.
---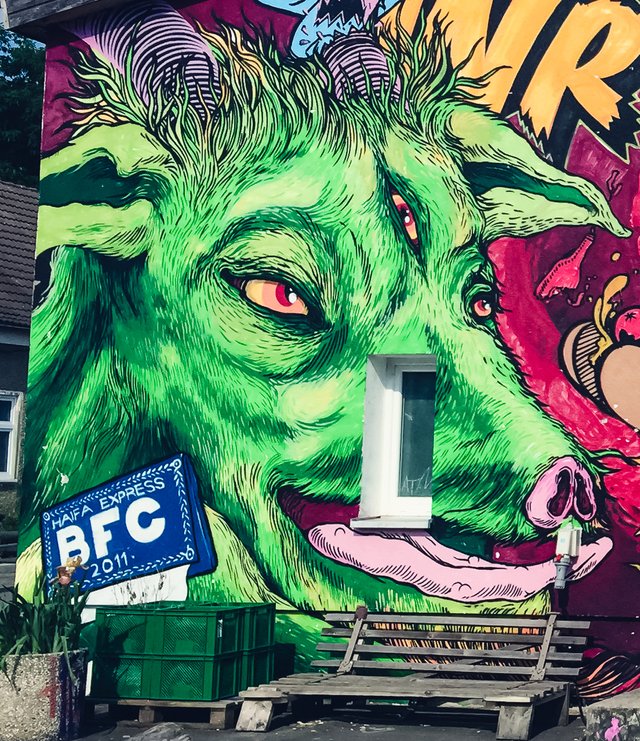 The three eyes of the devil.
---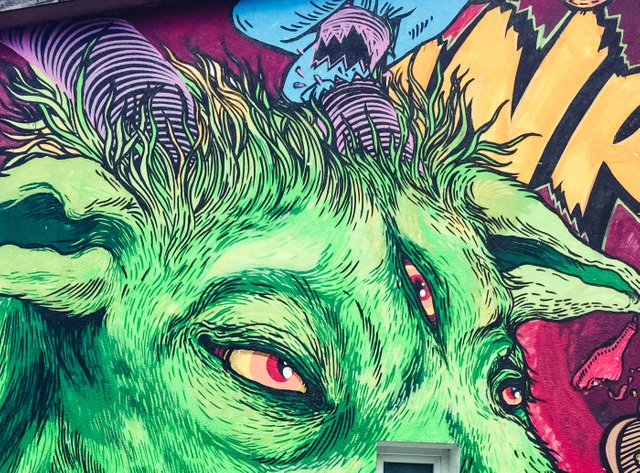 And checking the pictures I realized that the devil has a nose piercing.
---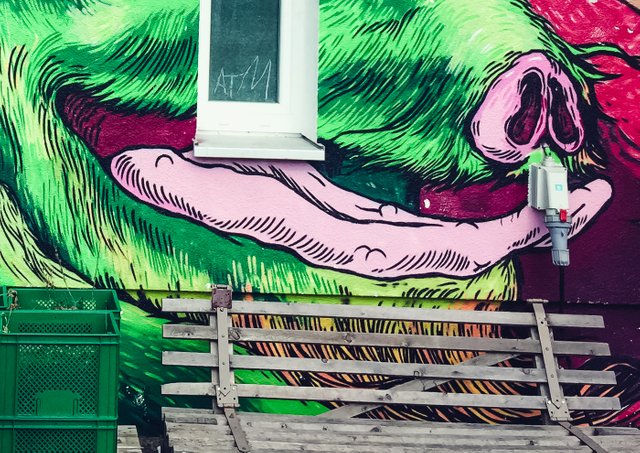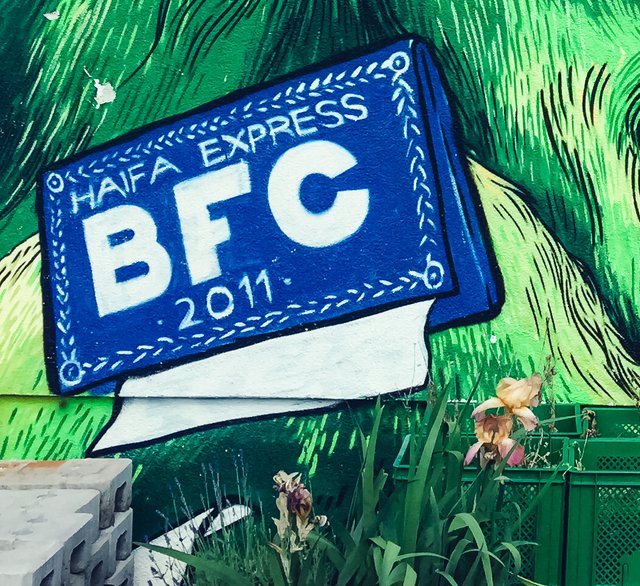 Apart from the macabre theme, this street art work is flooded with mastery everywhere.
What did you think of the old hippie and the devil?
---
Links to the other chapters of this serie: