From Trash to Trellis: Beating the Big Box Stores with Innovation
Building a Trellis a from a Stack of 1x1 Sticks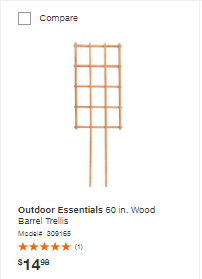 I was walking around the Home Depot getting some garden supplies and I walked past a row of trellises and it reminded me that I needed to put up some trellis in my own garden. When looking over what they had to offer, I was caught off guard by the prices they were asking. Ranging anywhere from $10 - $75 they were merely nothing more a few sticks stapled together. With some quick math, I concluded that I could make one of these myself with a couple of 4 ft 1x1 sticks. So I went home and went through my scrap pile to see what I had. Sure enough, I had a few pieces of in my scrap pile so I got to working on it.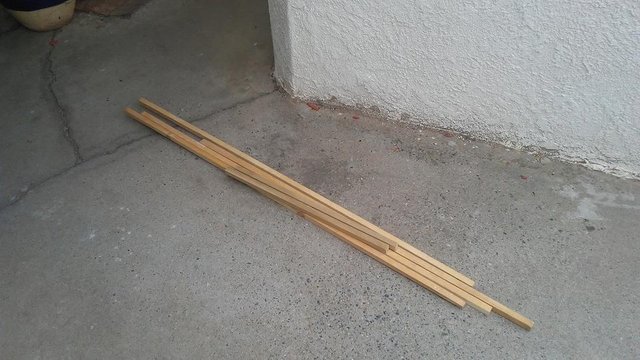 Finding the wood was easy enough - I had put a lot of it away during the renovation of this house. There was a lot of wood that ended up in the scrap pile and was supposed to get thrown away - but I couldn't bring myself to let go of what seemed like something that could be useful for other projects.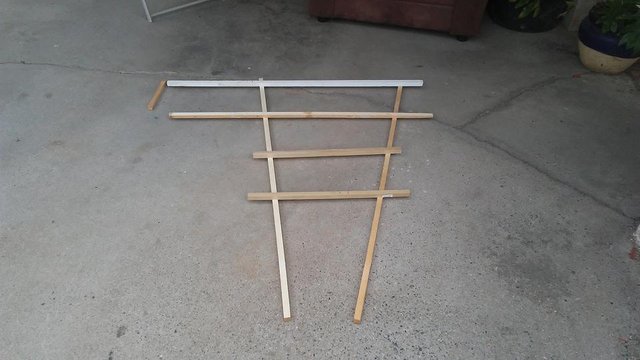 I pieced together the wood to see how it will lay out and what sizes I needed to cut the wood to.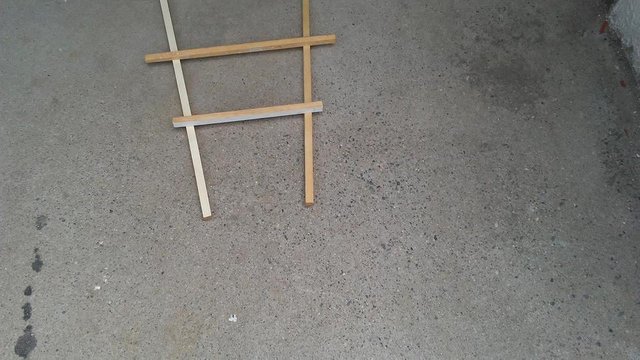 I made sure that the legs were long enough to push into the dirt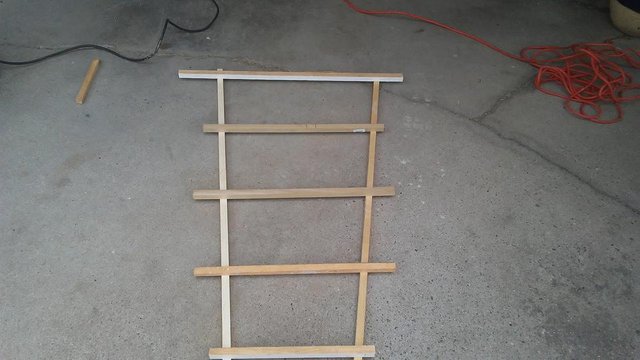 I cut the pieces to fit and nailed them all together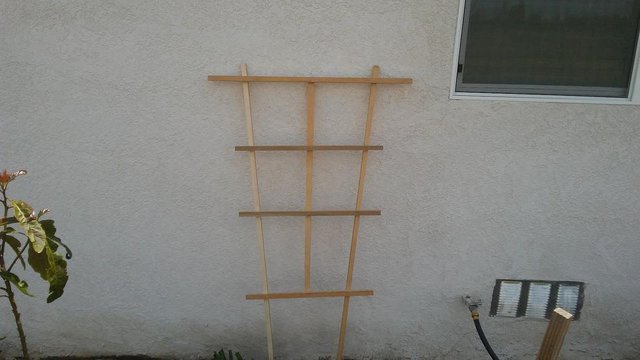 Viola!
And it was that simple....
It took almost no time at all and was fun - I love the finished product and plan to make several more down the road. Have you ever made something from left over materials to save some money? I would love to hear about it in the comments section.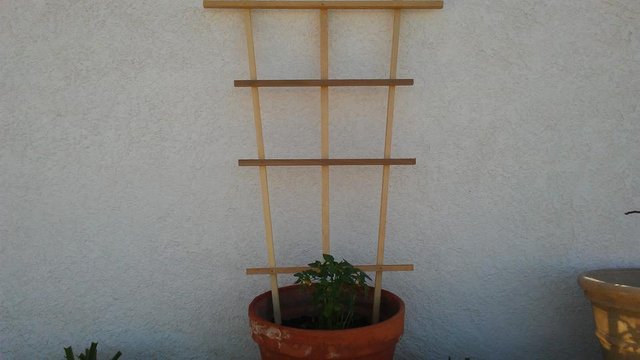 ---

Please be sure to check out my others articles on real estate, investing , and cryptocurrency ( and some other random dog stuff)
I always upvote comments to my blog posts