Transforming Our Front Yard
When we first got moved in to our new house- we didn't really pay attention to the landscaping . We had a blank slate to work from and a million ideas of what we wanted to do. What we didn't have was the time to deal with it - as we were busy updating our other property to get it ready to rent out - so this is where all of our attention was.
Well finally, we have got all the wrinkles worked out and have turned over the other units to tenants and put our focus on our own home now.
I'm so excited to get to start working in our yard!
Here is an older picture of the front yard when we were still remodeling the house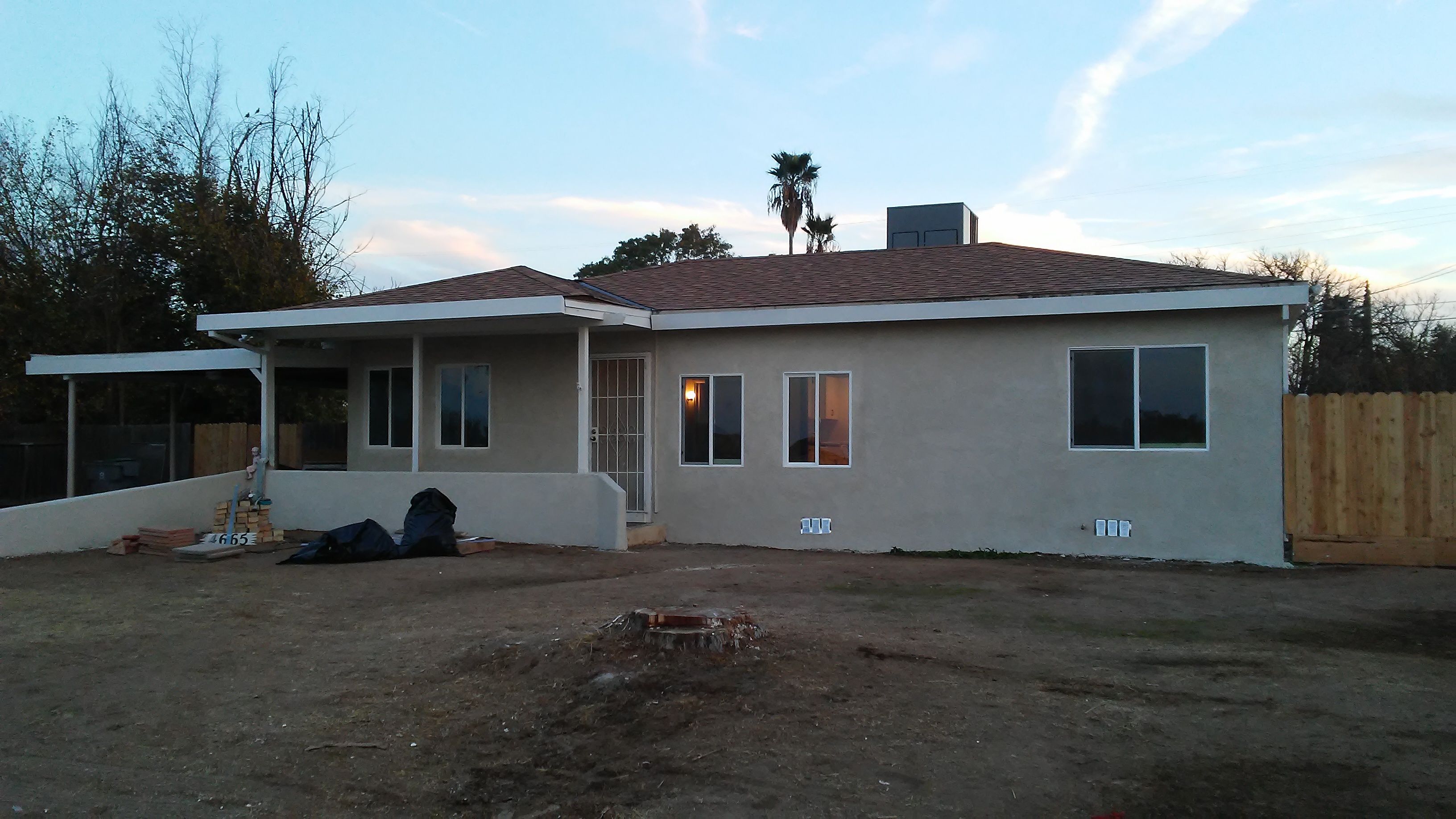 We didn't really have an official starting point - but we knew that we wanted to get the front yard in shape first because this is the focal point of the house and the first thing you see when you visit - so we wanted for that to be welcoming and to look like someone actually lives here. Our front yard has a small walled off corner just outside the front door and this seemed like a good place to get things kicked off.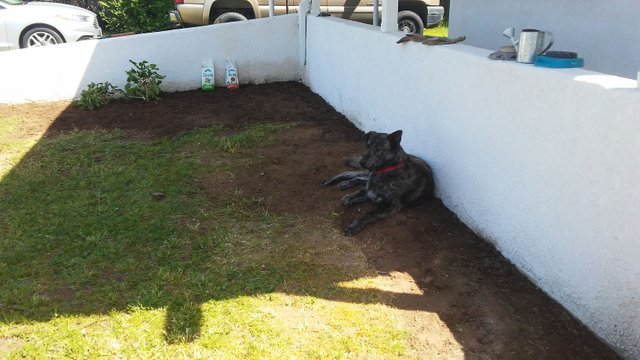 Here is the workspace we are starting with - my wife has already started clearing the grass out from around the edges and Nutmeg clearly approves so far.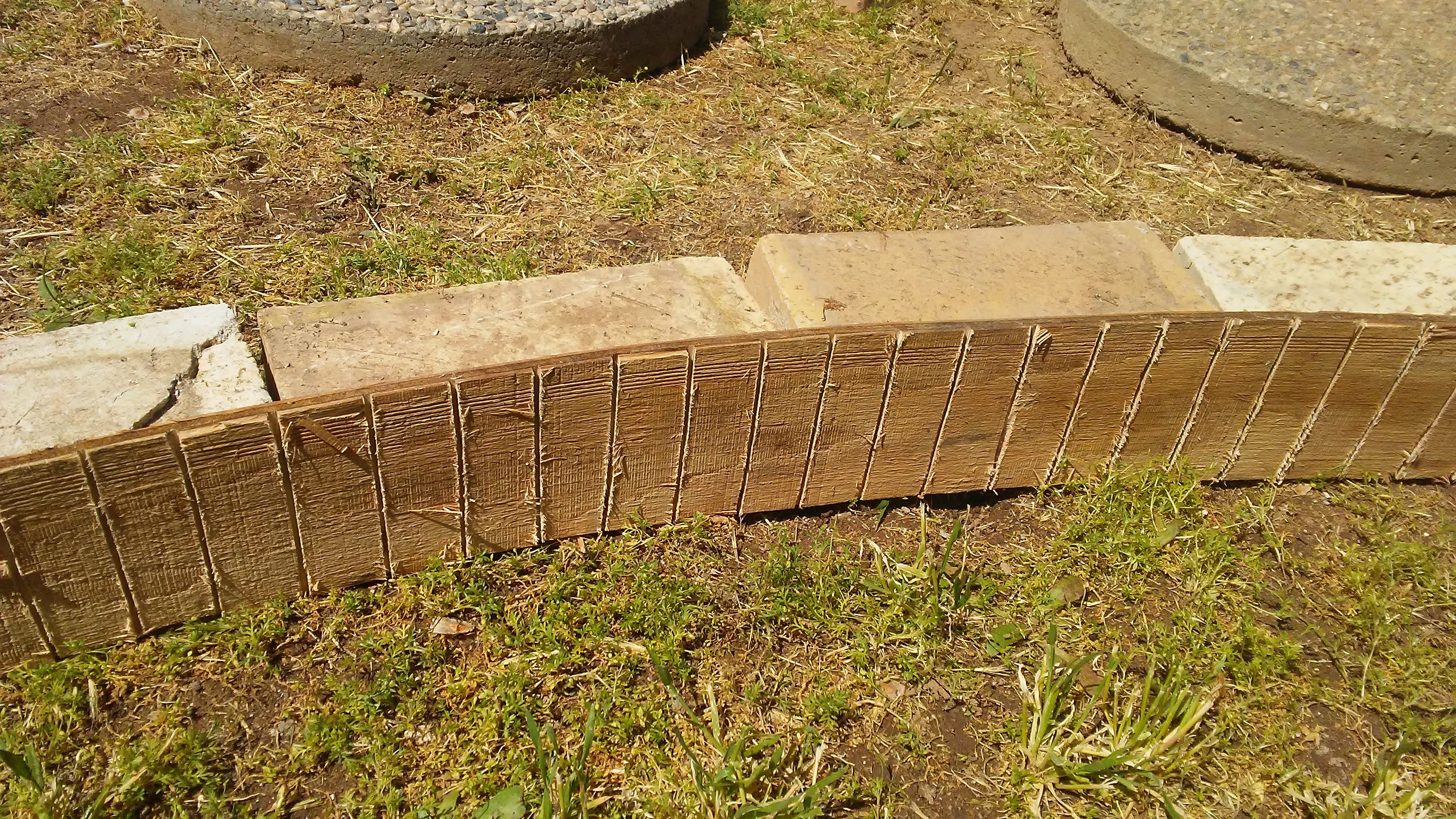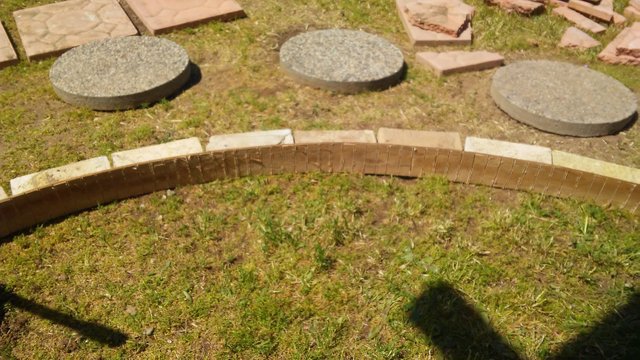 This is the edging that we are putting around our flower bed - we started with the bricks just to give us an idea of how we wanted to lay it out ... the wood edging is what we planned to use to create the space and divide the grass from the flowerbed.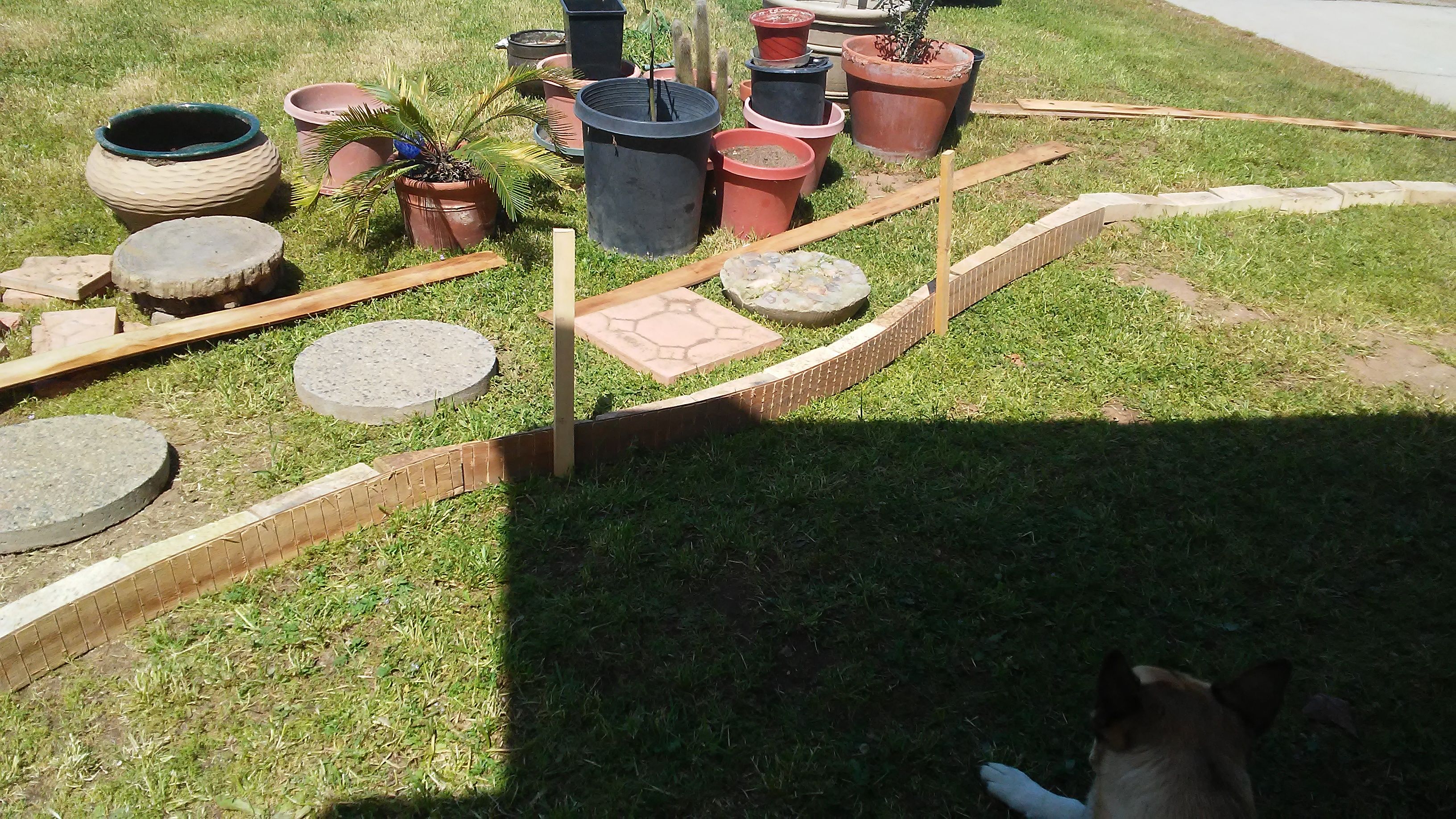 And you can see it starting to take shape here...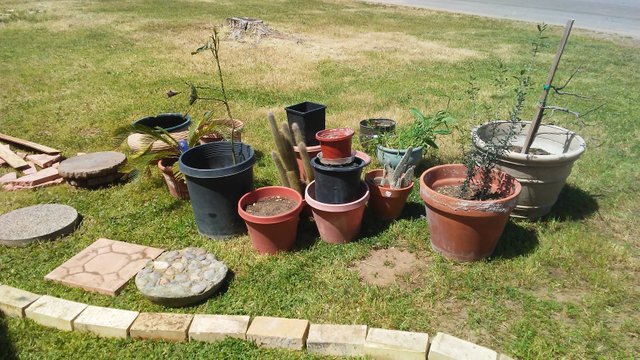 Ultimately - we decided that the bricks looked nice by themselves - so we chose to keeps the bricks in place and will use the wood edging on the other side of the yard.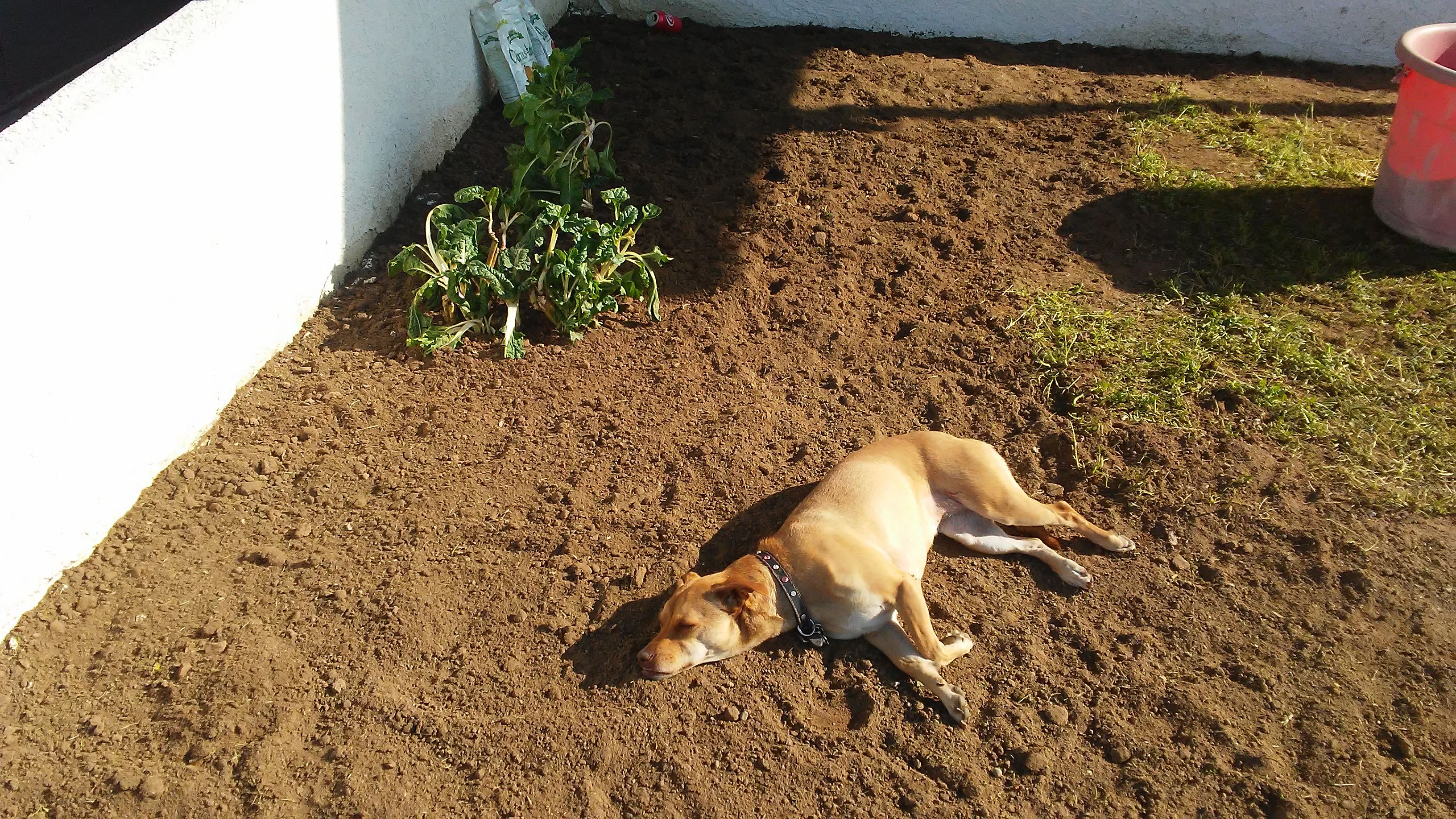 Looks like Cinnamon approves of the new landscaping as well.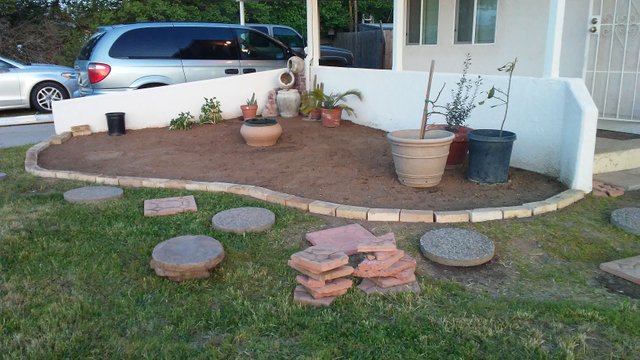 Here is the end result of the day - it's still not complete - we went to Home Depot and got some landscaping fabric, red wood chips, river rock, pea gravel to really spruce it up and we will be laying that all down today.
I'll post up some pics of when its finished - it will probably alway be a work in progress because the size of it allows for us to add so many different types of flowers and vegetables. We are likely to continue adding and subtracting from this space as needed. We plan to put a few small vegetables in the space for now.
I look forward to posting an update with new pics of our progress
---

Please be sure to check out my others articles on real estate, investing , and cryptocurrency ( and some other random dog stuff)
I always upvote comments to my blog posts