I'm being audited by the IRS: Arrest Warrant already Issued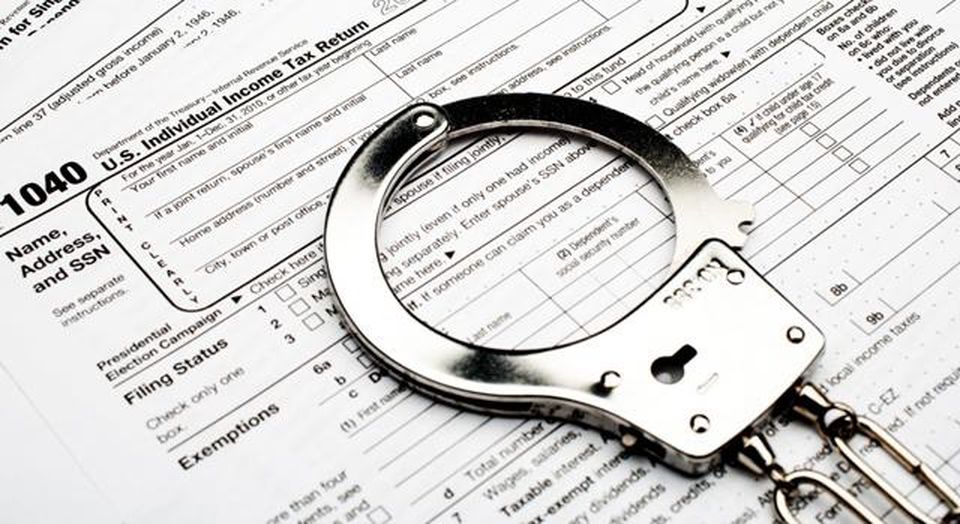 Should I go on the run and try to escape the long arm of the IRS? Should I change my name and start wearing a disguise?
Having the IRS come after you and your assets is not a fun experience. Those who have been through it say that it is one of the most invasive harrowing experiences they can remember. I have been in the spotlight of IRS before and these guys do not joke around. Don't worry – I wasn't being audited back then - just making arrangements to pay really really large tax bill that required several months of payments. I spent some time in their offices seeing how they deal with taxpayers. They carry a sidearm and are quick to shut you down if they feel like you are giving them any "attitude". So what has got me on their radar again?
I was minding my own business - working at my rental unit when the phone rings with an unfamiliar number. When I answer the phone, the voice on the other end alerts me that this is an urgent call from the IRS. In a thick accent, he pronounces that I am currently under investigation and that a warrant has been issued for my arrest. It is very important that I resolve the situation immediately otherwise I could be sentenced to prison. A very scary call to receive - especially if you've ever dealt with them before.
What was my response?
" That's the biggest load of crap I've ever heard – you guys are a bunch of f*(!#& liars and I don't want you to ever call this number again!!"
Am I crazy?
No. But I am also not a sucker. You see - I was about to become a victim of fraud. Luckily – I already know first hand that:
I have never cheated on my taxes or tried to write off things I don't have receipts for
I have received several similar calls over the years – with no consequences
IRS Audits don't worry me because I follow the letter of the law when it comes to taxes
and this is probably the biggest tip off...
4. THE IRS DOES NOT MAKE PHONE CALLS
I have been receiving phishing scam phone calls for years – I've gotten so many of them over the years that I can almost smell the scam before I even answer th phone. And I've heard them all...credit card companies that need my social security number to confirm my account, utility companies that want credit card information, people trying to sell me a free vacation if I attend their sales pitch – all of them have their hands out and think I'm stupid enough to just hand over personal information over the phone to a total stranger.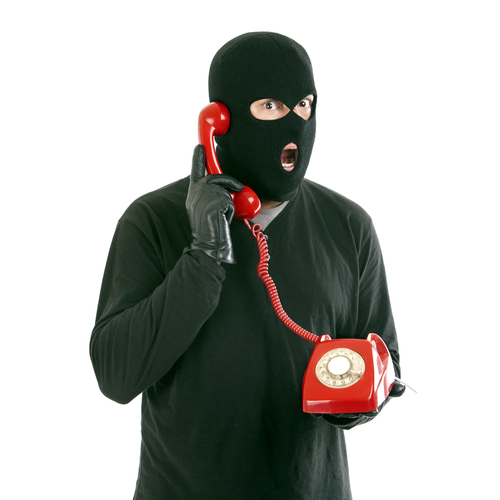 What makes me sad is that to the untrained ear – these guys sound pretty legit and it scares me that there are thousands of people out there falling for these scams. Especially older people, foreigners, and those who... let's just say might have been dropped on their head as a kid. Not everyone realizes that these are scammers at the other end of the line. They receive these phone calls and believe that they are legitimate – and proceed to give away information like their SSN, credit card numbers , bank accounts , and even let people gain access to their computer.
Please be careful when receiving calls like this. NEVER give them any information. The IRS won't call you by phone - they will send you a letter if they are launching an investigation. According to their own website -
Thousands of people have lost millions of dollars and their personal information to tax scams. Scammers use the regular mail, telephone, or email to set up individuals, businesses, payroll and tax professionals. The IRS doesn't initiate contact with taxpayers by email, text messages or social media channels to request personal or financial information
The IRS has issued several warnings about this on their website to inform potential victims. What are these thieves after? These thieves are looking for anything that will help them gain access to your accounts – so they can steal your money or identity. Victims are told they owe money to the IRS and are told that they must pay it promptly through a gift card or wire transfer service. They may even threaten you with arrest, deportation or suspension of a business or driver's license. They use these tactics to try to scare you into complying with them. Those who are most vulnerable are elderly people or those who do not speak english very well, or fear deportation.
These scams are getting more and more sophisticated – with scammers posing as agents and proving fake identification and badge numbers to really try to sell it. These scum bags even go so far as to have used video relay services (VRS) to try to scam deaf and hard of hearing individuals. The taxpayers are urged not trust calls just because they are made through VRS, as interpreters don't screen calls for validity.
So If you receive a call like this – do not believe them or you could find your bank accounts emptied and your identity stolen. Always verify - if you think it might be real, hang up the phone and dial the company directly. Never give away your info over the phone, email, text, or any other social media site. Use common sense when strangers reach out to you no matter how convincing they are.
For more information about IRS Phishing scams check out the Consumer Alert page on the IRS web site.
---

Please be sure to check out my others articles on real estate, investing , and cryptocurrency ( and some other random dog stuff)
I always upvote comments to my blog posts