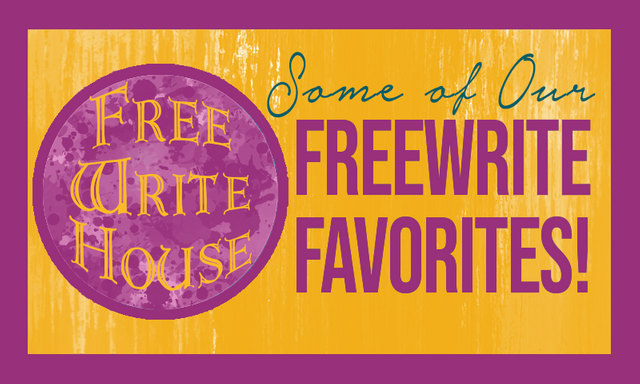 Welcome to another week of @freewritehouse Freewrite Favorites! People have joined us at the Isle of Write and left suggestions for their favorite freewrite of the week. You can find us using the link at the end of this post in discord. We're in "Freewrite-Retreat" or if you'd rather, you may nominate a freewrite in the comments of this post!
What makes a "Favorite"? Well, it's a variety of things. It might be the fact that you used a prompt in a unique way, or because you told an intriguing story or something that pulled at our heartstrings or even made us laugh. It might be that you have a beautiful photo along with a fabulous story. Maybe just because, for whatever reason your story sticks in our mind long after we've closed the tab on the computer.
Whatever the reason, here are the posts that caught our attention this week. Nominate your favorites throughout the week by leaving the link in the comments! Not your own freewrites
Click on the photos to read the blog posts
Remember if a post is older than 6 days, try to find something more recent to upvote so they can get the rewards. Thank you so much for your support!
---
---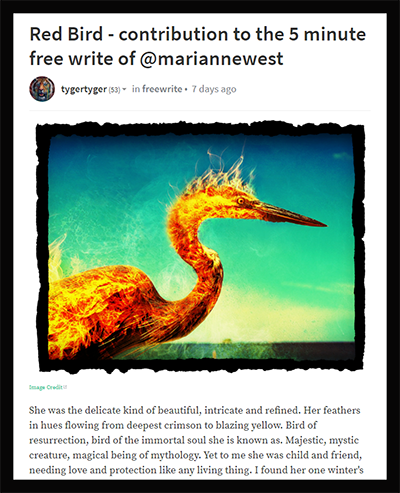 ---
I'm really not sure how I feel after reading this. It is amazingly sexy, poetic, beautiful and yet... it stinks. In the best way :) Definitely a MUST READ!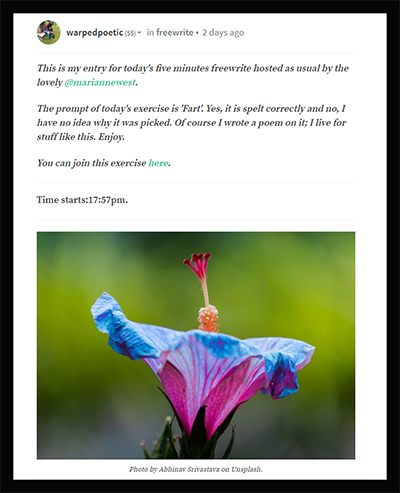 ---
This one, of course had to be included in today's list because okay, first of all, I can relate to the usage of the prompt "FART" in this freewrite and Two, I'm in awe, because this unique usage of it didn't occur to me first! :)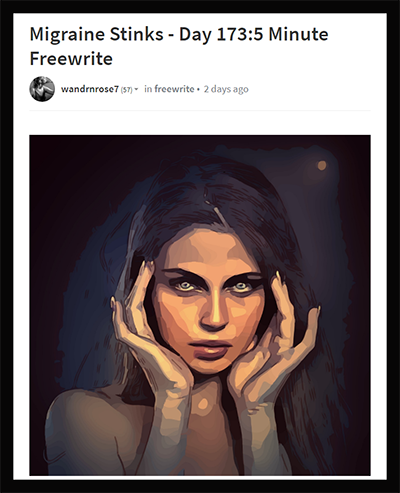 ---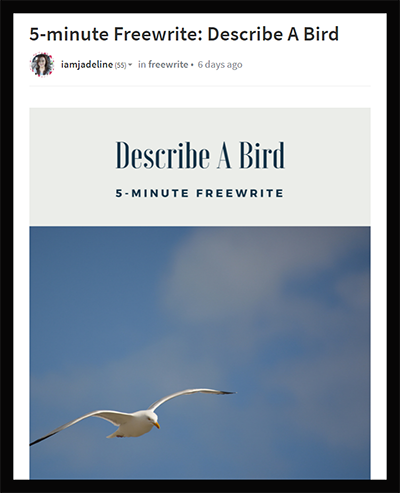 ---
Absolutely riveting and a bit heart breaking. This short story really delves deep in a short time!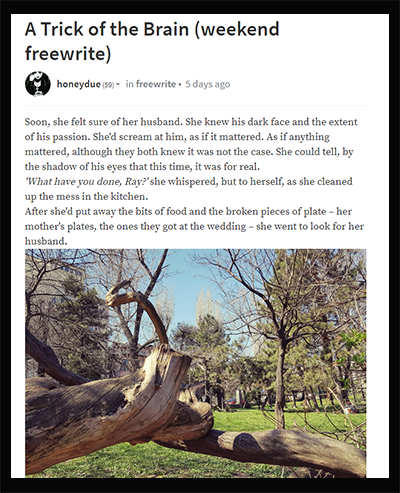 ---
This weekend freewrite seems to have brought out some people's sexy side! ;)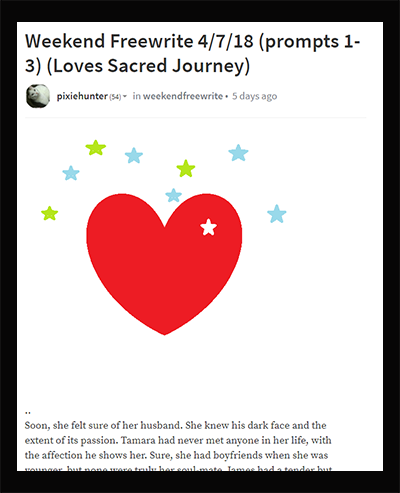 ---
A Very sexy short story Reader Discretion Advised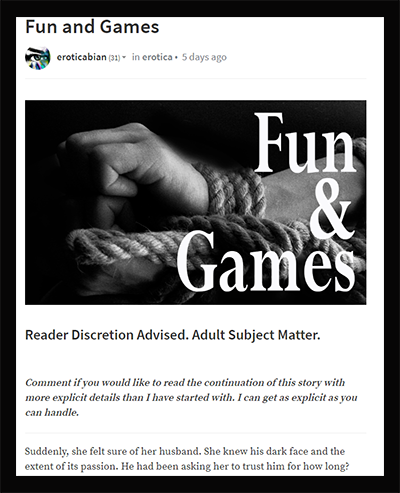 ---
Nathanwise is kicking it with these last two pieces!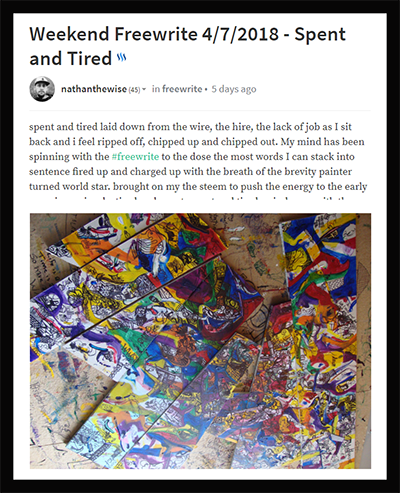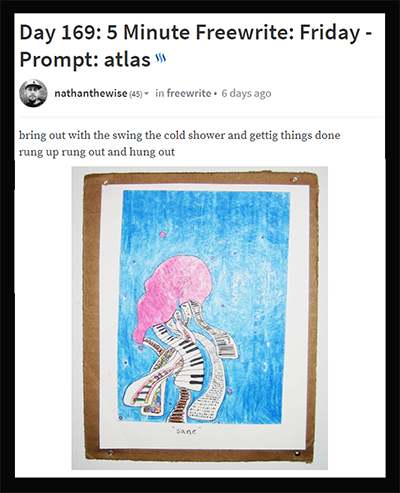 Comment with Your Favorites!
Please feel free to leave a link to a Favorite Freewrite Post (that isn't your own!) this week in the comment section here so we can check them out! I know I miss a lot of freewrites through the week and I'd love to hear about your favorites! ~ @byn