Strange Eats: Recipe: Pasta Carbonara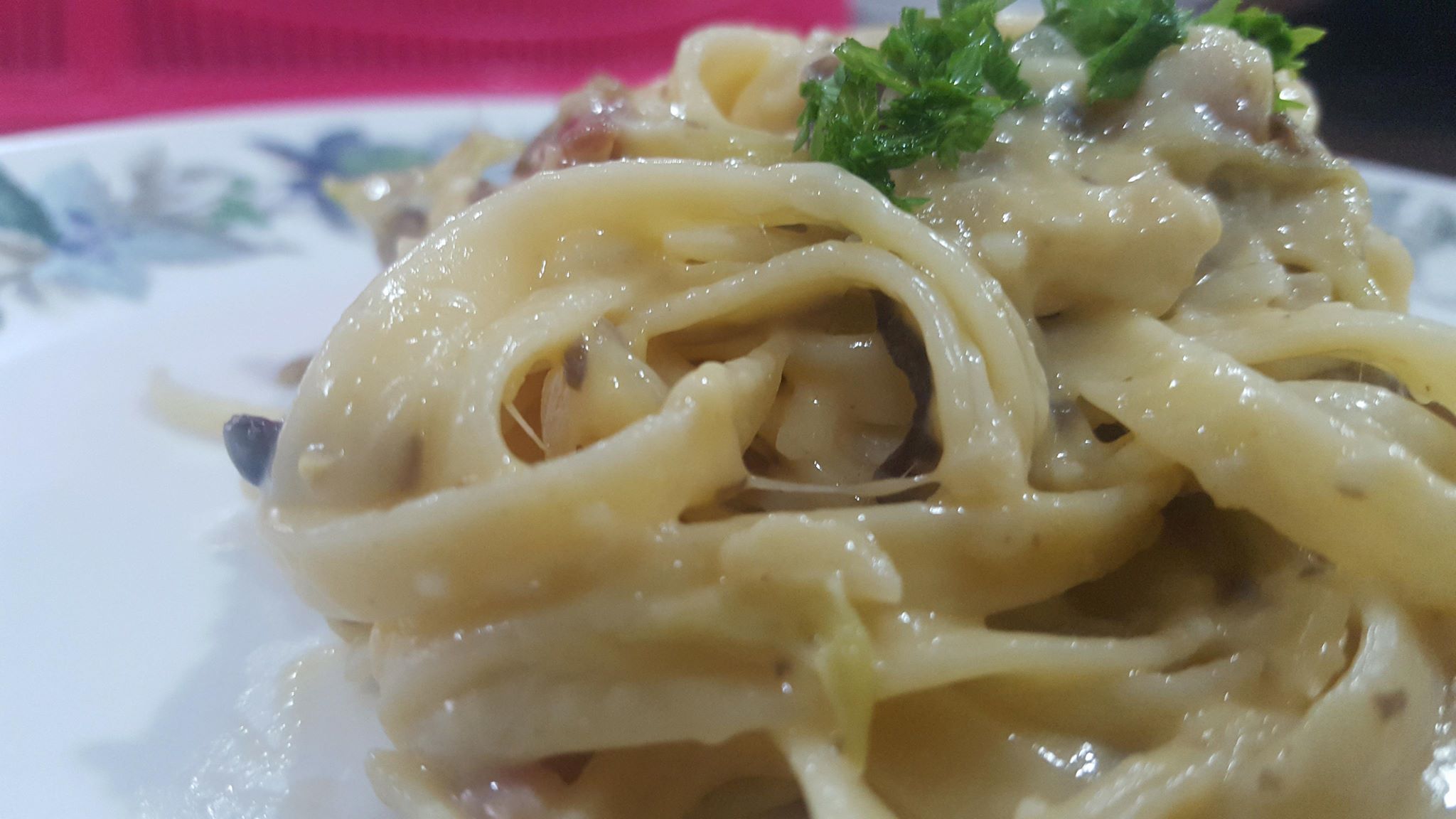 A few years ago, my mum made me a super delicious carbonara pasta with Parma ham. However, due to her condition, she can neither remember her recipe or coherently explain it to me. Thus, to replicate it in some fashion, I decided to blend together what I remember of the dish with Jamie Oliver's recipe as a 'skeleton'. Thus, I think this combination makes my recipe somewhat original and interesting. I added in a lot of ingredients that weren't present in Oliver's version as I wanted to make the pasta extra rich without making it too saucy.

Ingredients:
Leek
Mushroom (I used portabello, white button and some brown mushroom. It was under a 3-in-1 package)
Garlic
Onion
Pasta (Any kind will do. I would prefer not to do it with angel hair as it is pretty brittle)
Parmesan
Mozzarella
Mascarpone
Egg Yolks
Lemon Zest
Lemon Juice
Salt
Pepper
Olive Oil
Parma Ham (Or Bacon)
Butter
White Wine
Instructions:
Chop up your leeks into 2 cm segments. Thinly slice your mushrooms. Mince your garlic and onions.
Boil your pasta in salt and olive oil until al dente. When it is done, drain the pasta but reserve some pasta water. Set aside with a little drizzle of olive oil.
Mix a bowl of lemon zest, juice, egg yolks, parmesan, mozzarella and mascarpone. Add some pepper for some extra heat. Reserve some of the cheeses for later.
Heat some butter on a pan that can hold all your pasta.
Add garlic and onions, cook till fragrant but not burnt.
Add mushroom and leek. Cook until all the juices come out. Then, add a splash of white wine. Continue to let it cook until all liquids reduce by about 70%.
Add Parma Ham and cook till lightly browned (or crispy)
Add your pasta and toss it. Let it soak up all the flavours.
Take your pan off heat. Add in the egg mixture and stir it all up. The reason behind taking it off heat is to ensure you get an egg sauce and not scrambled eggs.
Add more cheese, pepper and salt to taste.
Serve with soup or salad! Enjoy!

The resulting pasta was absolutely delish! The carbonara sauce came out extremely creamy but not too saucy. Having the different kinds of mushrooms helped to give this dish an extra flavour boost (even if minimally). The real kicker is of course the Parma Ham as every spoonful of pasta with the ham in it takes the taste to the next level! This dish was definitely a success!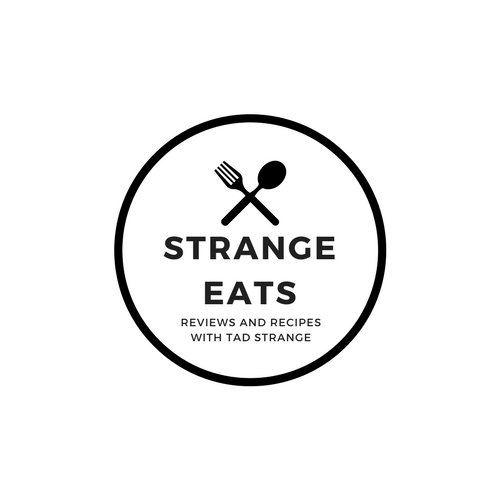 This is part of the Strange Eats series where I share recipes and food reviews! Feel free to check out my other recipes in this series:
Apple Risotto
Beef Wellington by Gordon Ramsay
Braciola di Maiale con Pasta Aglio Olio
Cauliflower Cheese
Family "Flavourite" Lasagna
Fisherman's Pie
Grandmum's Honey Baked Salmon
Honey Glazed Pork Chop
The Perfect Steak
Shepherd's Pie
Stout Beef and Cheese Pie by Jamie Oliver
Honey Glazed Lamb Rack