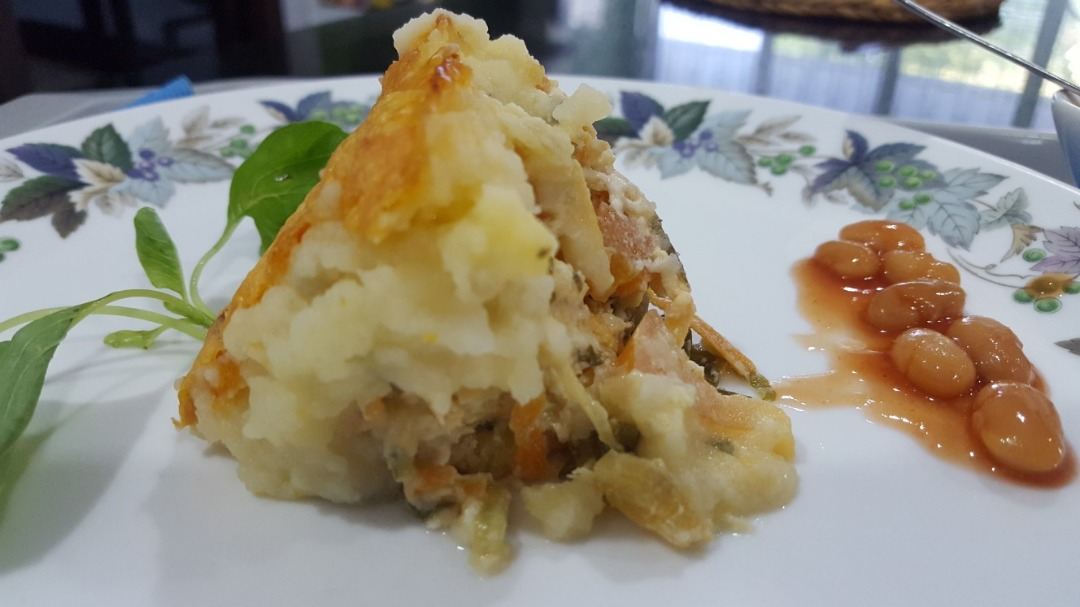 Due to some religious reason, my mother was told that she wasn't allowed to eat her favourite meat anymore. She is now suffering an embargo from beef due to her mother's spiritual beliefs. Overall, she isn't the happiest about it and neither am I. I love making beef dishes! However, as Mark Rosewater always says, "Restrictions breed creativity!"
Thus, I decided to have a twist on a recipe done here before. However, this time it isn't Alton Brown but rather Jamie Oliver whose recipe graces my kitchen. This is a twist on the Shepherd's Pie recipe! This time, it is a Fisherman's Pie. Today, we will be taking advantage of the bounty of our oceans.
This dish's composition is somewhat similar to the Shepherd's Pie in the sense that it uses mashed potatoes on top instead of puff pastry. This similarity is the only real similarity between the two dishes as Fisherman's Pie is extremely easy to prepare! I will be honest. Some recipes require a certain finesse to its preparation that can be acquired through practice. How long you cook the meat over the fire can influence its tenderness and taste. However, this recipe needs very little of that. So, I believe anyone can do it!
Aside from the potatoes being boiled, all the cooking takes place in the oven! No more additional stovetop cooking! Anyway, let's get right on it!

Ingredients:
1kg Potatoes
1 Carrot, Peeled
2 Sticks of Celery
A Bag of Shredded Cheddar Cheese
1 Lemon
½ Big Red Chili
300g Salmon Fillet, deboned and deskinned
425g Barramundi, deboned and deskinned (You can use any white fish meat, prawns are an option too. I couldn't find shrimp and I am allergic to bigger prawns so I had to make do)
Olive Oil
1 Portion of Spinach Leaves
2 Tomatoes
Salt and Pepper to taste
Garlic, Minced
Feta Cheese
Instructions:
Peel, cube and boil your potatoes in lightly salted water until tender. This should take around 10-12 minutes.
In the meantime, shred your celery and carrot with the course end of a cheese grater.
Shred your Chilli with the fine end of the cheese grater.
Shave off some of the lemon zest.
Mix all the shredded ingredients (Celery, Carrot, Chilli, Lemon Zest, Cheddar) together with some garlic.
Tear apart the fish meat and mix it into the vegetable mixture.
Squeeze the lemon juice (without pips or seeds) onto the mixture. Add a few globs of olive oil, salt and pepper.
Mix in the Feta Cheese, Spinach and Tomatoes.
Preheat your over to 200C while your pie filling sets for a bit.
Mash your potatoes with butter, milk and egg yolk.
Spread your mash on top of the pie filling.
Apply a generous layer of cheddar cheese on top.
Bake your pie for 30-45 minutes. You will know if it is cooking well if you see some boiling.
Let it rest for 10 minutes.
Serve with Baked Beans or Tomato Sauce. Enjoy!

In the end, the Fisherman's Pie came out better than expected. Considering the amount of greenery in it, I didn't expect it to taste as nice as it did. The mashed potato got an additional boost in flavour due to being infused with the aroma from the fish and vegetables. Overall, I'd say this dish was successful.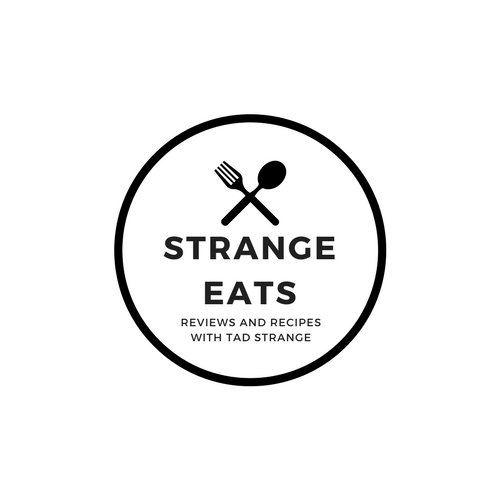 This is part of the Strange Eats series where I share recipes and food reviews! Feel free to check out my other recipes in this series:
Apple Risotto
Beef Wellington by Gordon Ramsay
Cauliflower Cheese
Family "Flavourite" Lasagna
Grandmum's Honey Baked Salmon
The Perfect Steak
Shepherd's Pie
Stout Beef and Cheese Pie by Jamie Oliver
Honey Glazed Lamb Rack