Pizza with Tomatoes | Recipe
Today I had a busy day and by the end of the day when I had free time, I started to prepare a fragrant pizza.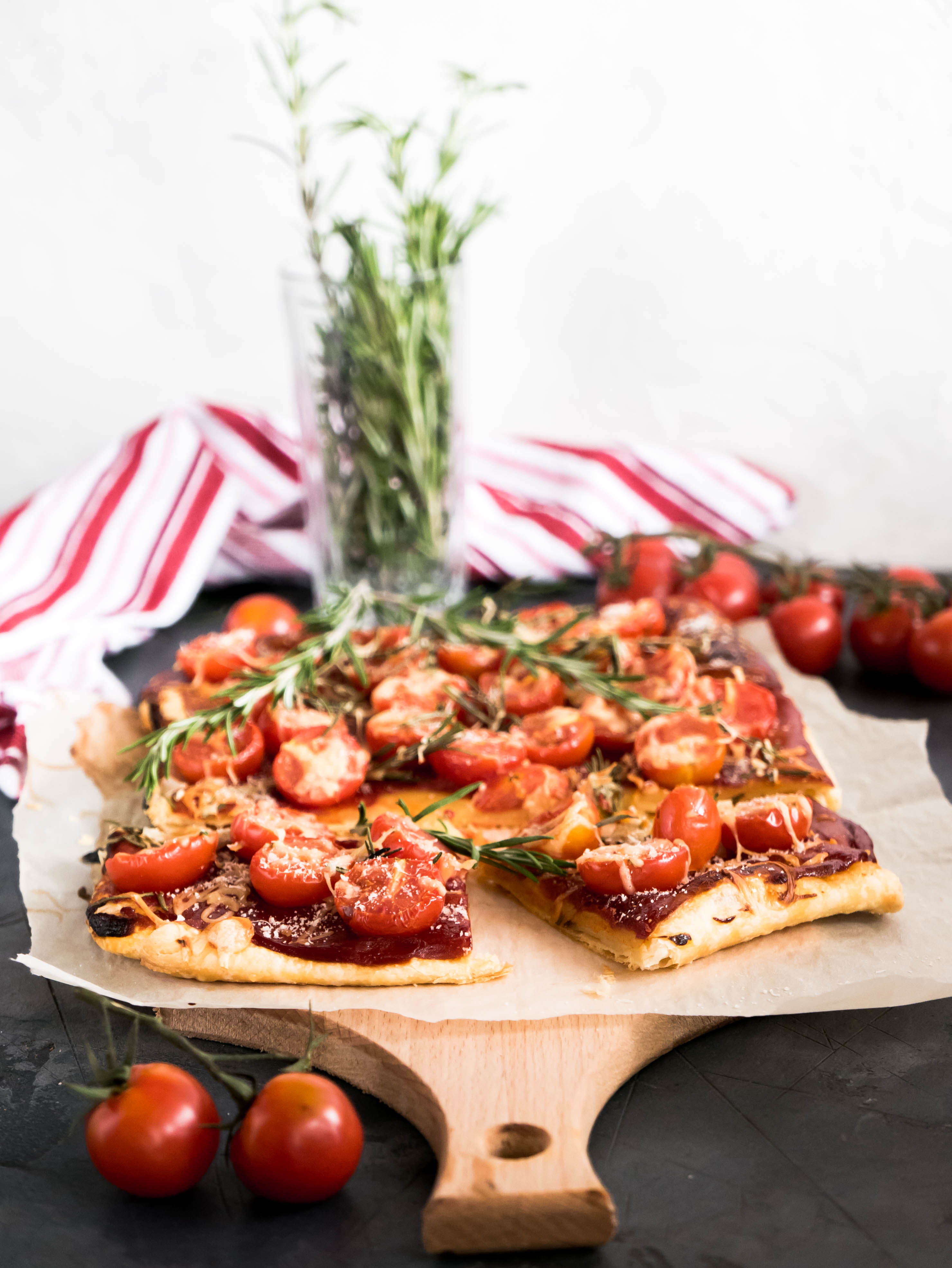 I chose small tomatoes for pizza, I think this is the most important ingredient in pizza. Tomatoes it is better to cut in half so pizza will absorb in itself more juice from a tomato and becomes very juicy.
Also, as a filling for pizza, I used hard cheese, sprigs of rosemary and tomato paste.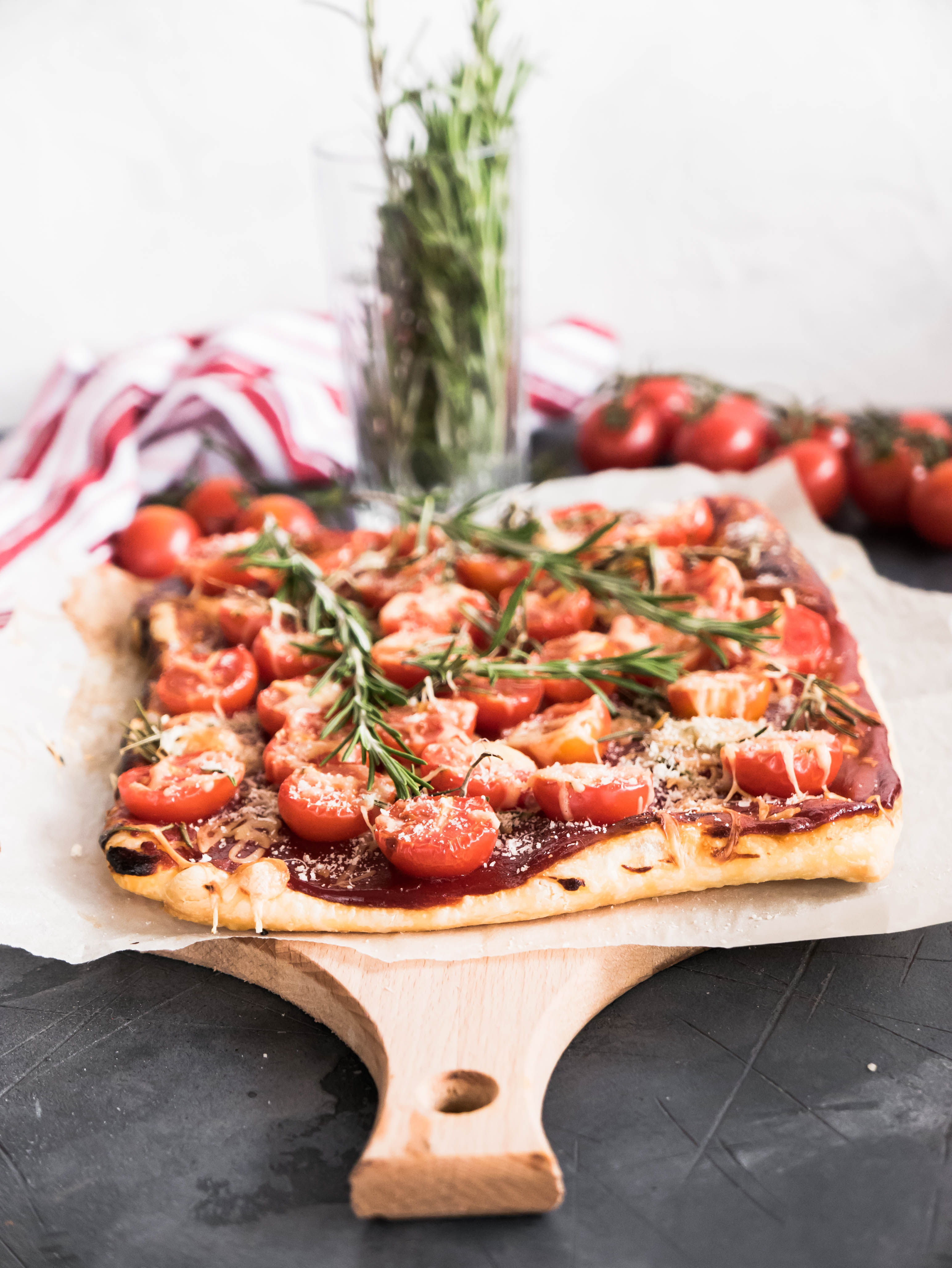 All these ingredients perfectly combine together. Rosemary makes pizza very much aromatic, and tomatoes give a lot of juice, so that the dough absorbs all the juices of a tomato.
Before sending piitsa to the oven, I sprinkled it with a layer of cheese, which was ground on a small grater.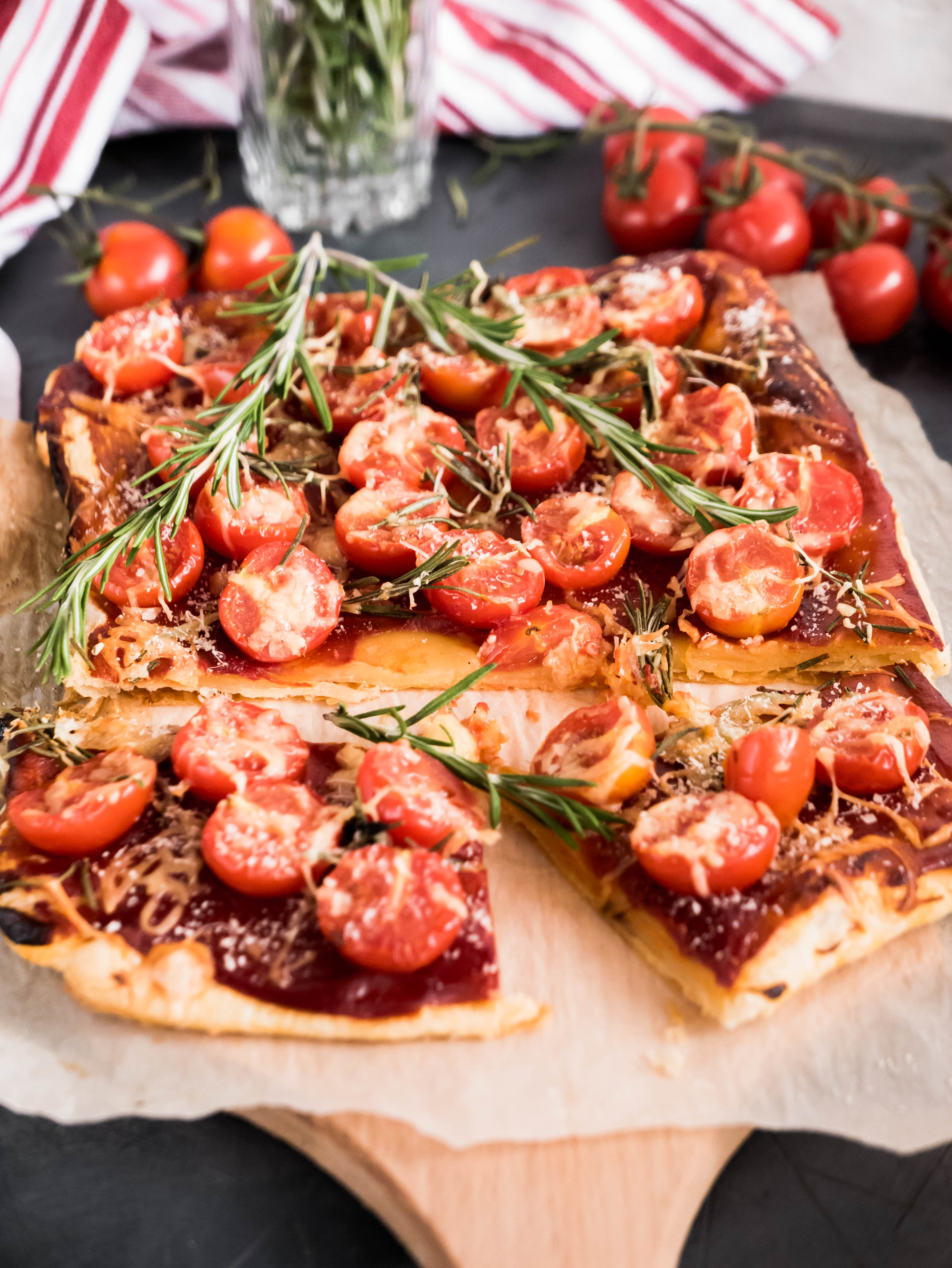 Today I did not have time to cook the dough, so I used a puff pastry. This dough is perfect for pizza and I think I found the perfect recipe when pizza turns very juicy with lots of tomato and grated cheese.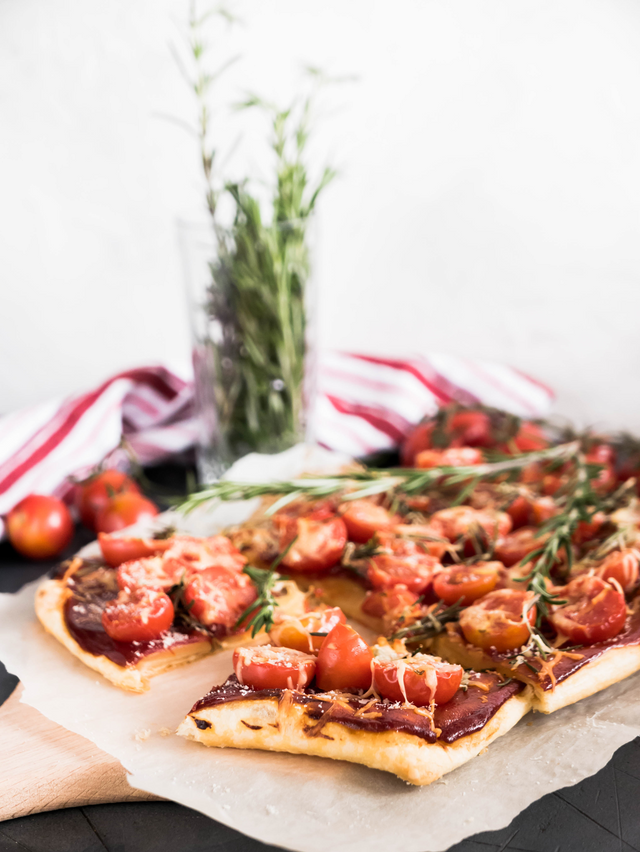 If you liked my pizza recipe, then write down the recipe and write your comments :-). Enjoy!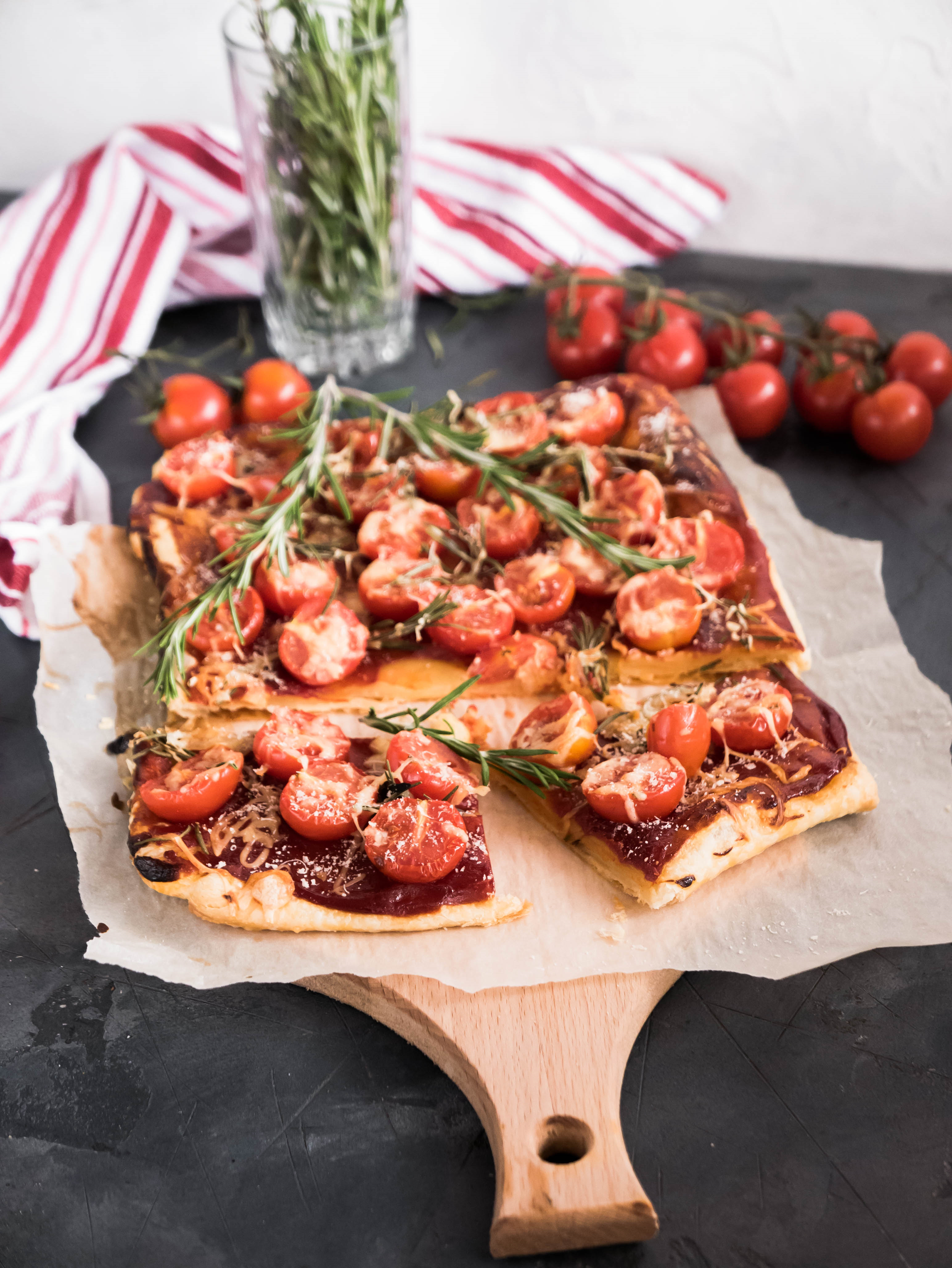 Ingredients:
Puff pastry - 1 sheet
Tomatoes - 300 g
Hard cheese - 100 g
Tomato paste - 80 g
Rosemary - 2-3 sprigs
Preparation:
1. Roll the dough into a thin layer.
2. Add the tomato paste and gently spread it over the entire surface of the dough.
3. Cut the tomatoes in half. Gently lay the tomatoes on the entire surface of the dough. The more you get a tomato, the juicier the pizza will turn out to be.
4. Then add the rosemary sprigs.
5. Grate cheese on a fine grater and sprinkle with pizza.
6. Bake pizza at 175 degrees for 15-20 minutes.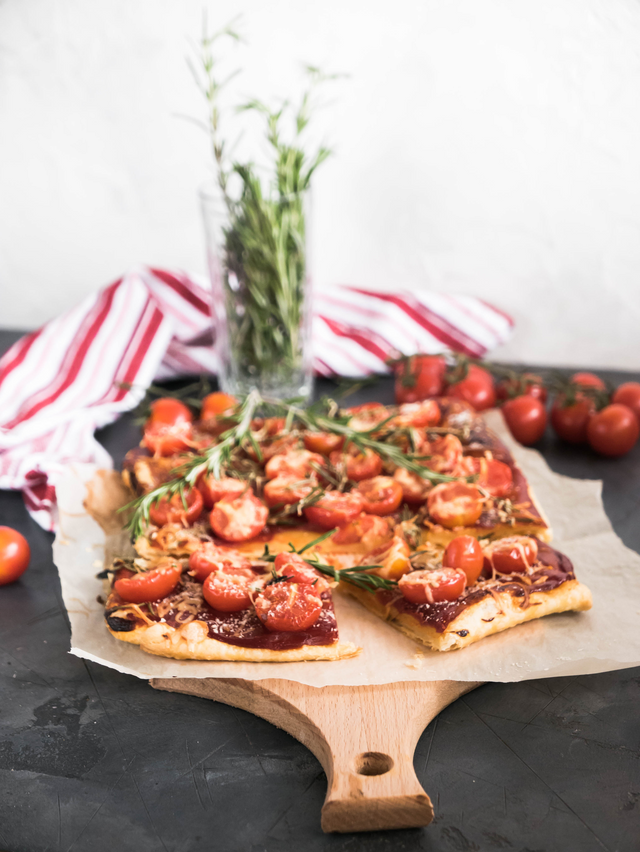 Bon Appetit!
Camera: Panasonic Lumix DMC-LX100
---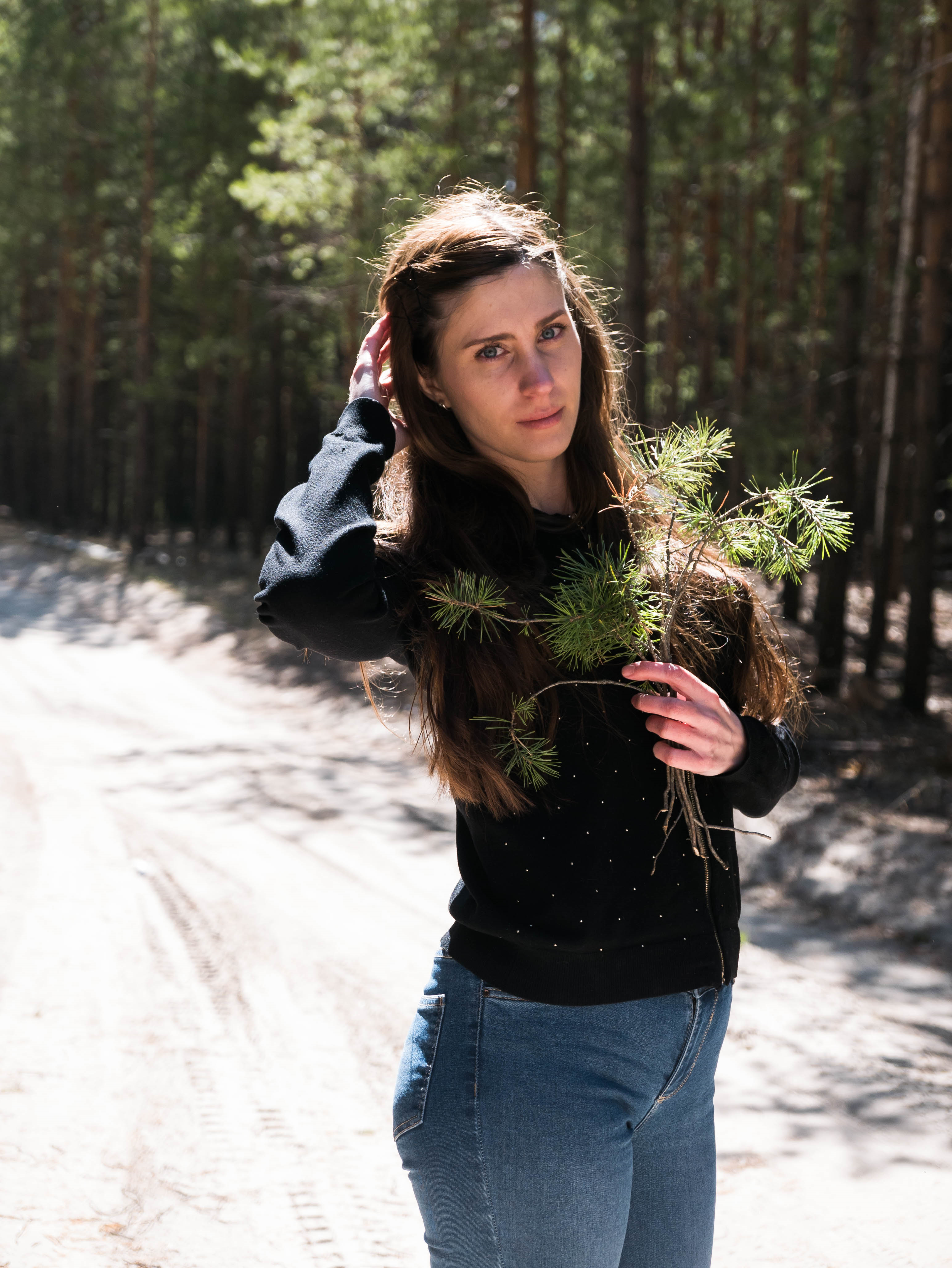 Thanks for watching and your time, I always appreciate it!
---
Here you can see some of my recipes:
1. Tiramisu in Glasses
2. Viennese Waffles
3. Pasta with Tomatoes
4. The Pie with Figs
5. Refreshing Drink with Strawberries and Lime
6. Little Meringues
7. Milkshake with Banana and Blackberries
8. Baskets with Curd Cream and Mango
Enjoy excellent day, friends!
---