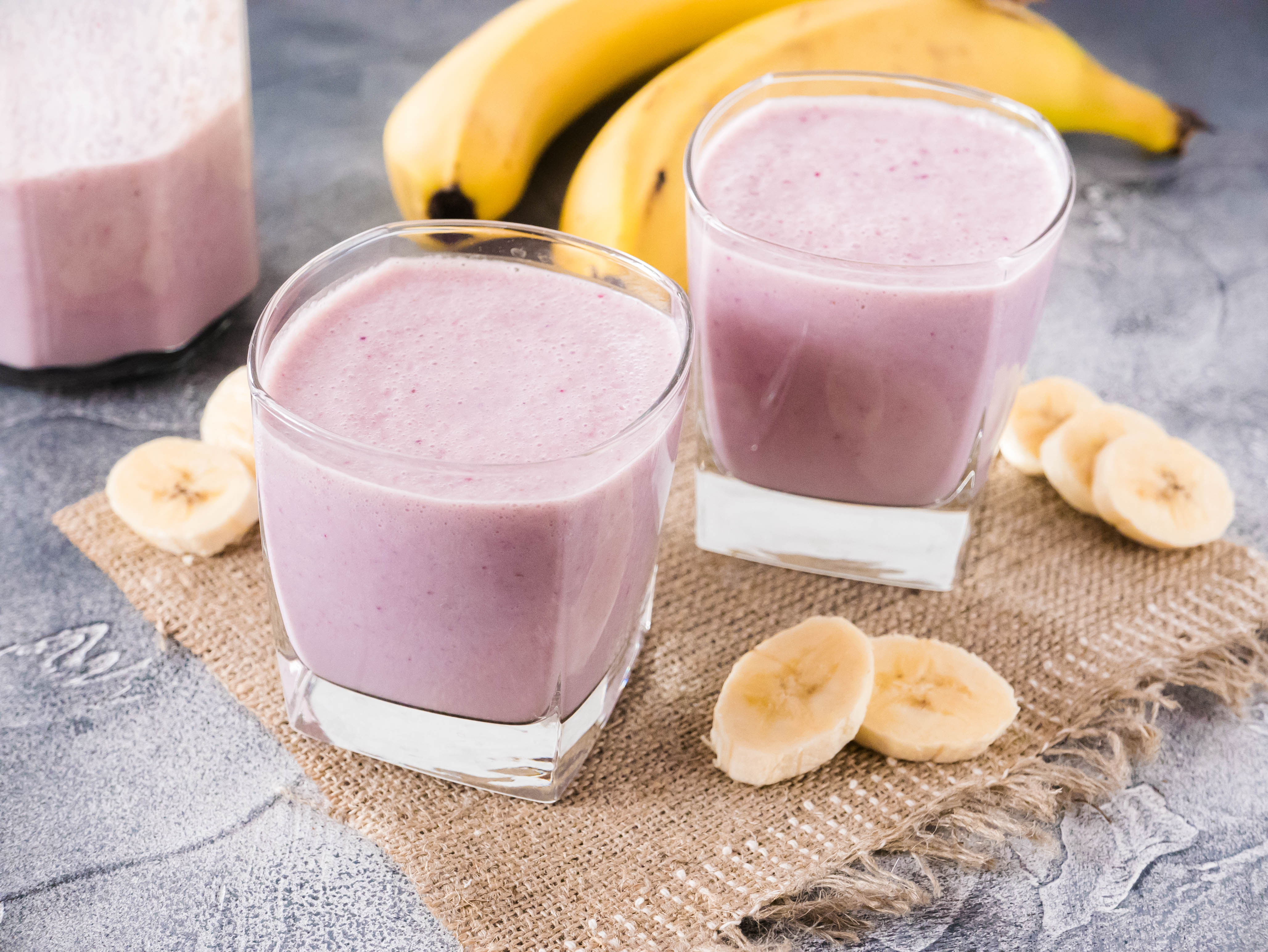 Have a nice day, friends! Very soon, hot summer days will come and on such days I like to prepare delicious milkshakes for my family. Especially my family loves when I prepare for them various milkshakes.
I like to add cold milk, ice cream, fruit and berries to the milkshake.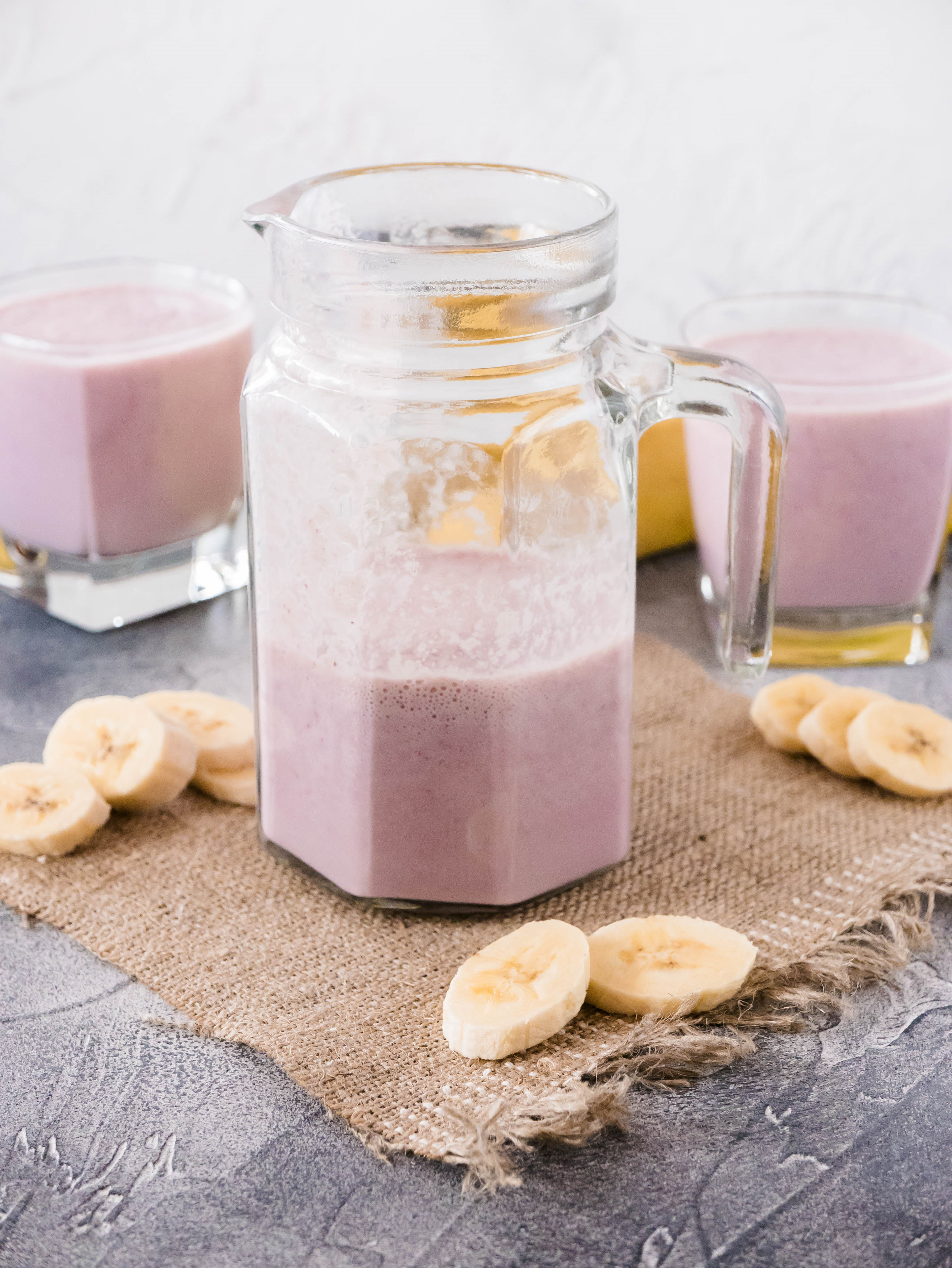 I have a few bananas left in the fridge and I decided to use them for milkshake. Also added a handful of frozen blackberries and one spoonful of honey.
I think this is a great combination for a milkshake.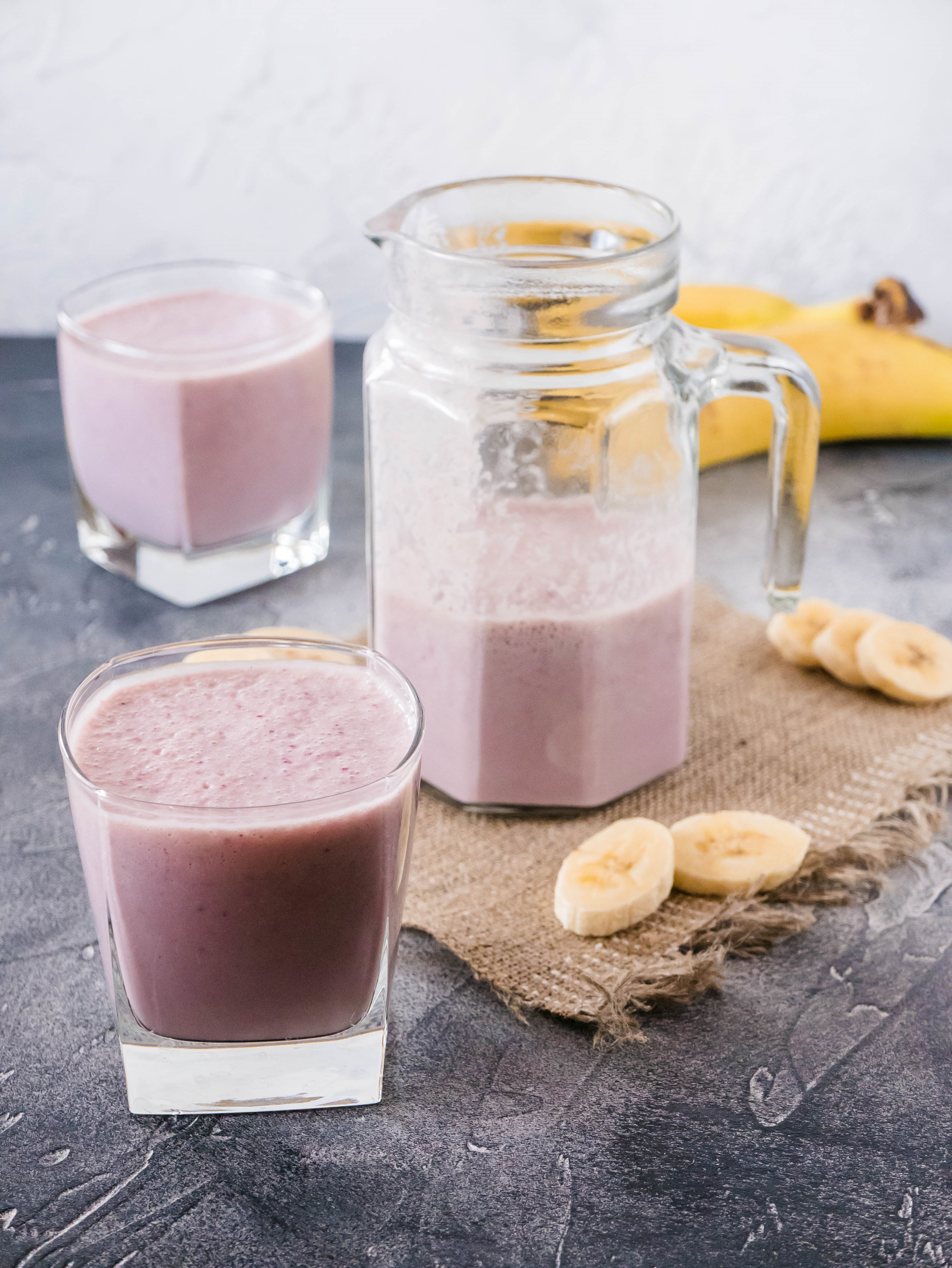 I like to add ice cream to a milkshake, so it seems to me the milkshake gets a more creamy and delicate taste and also has a light texture and a cooling taste.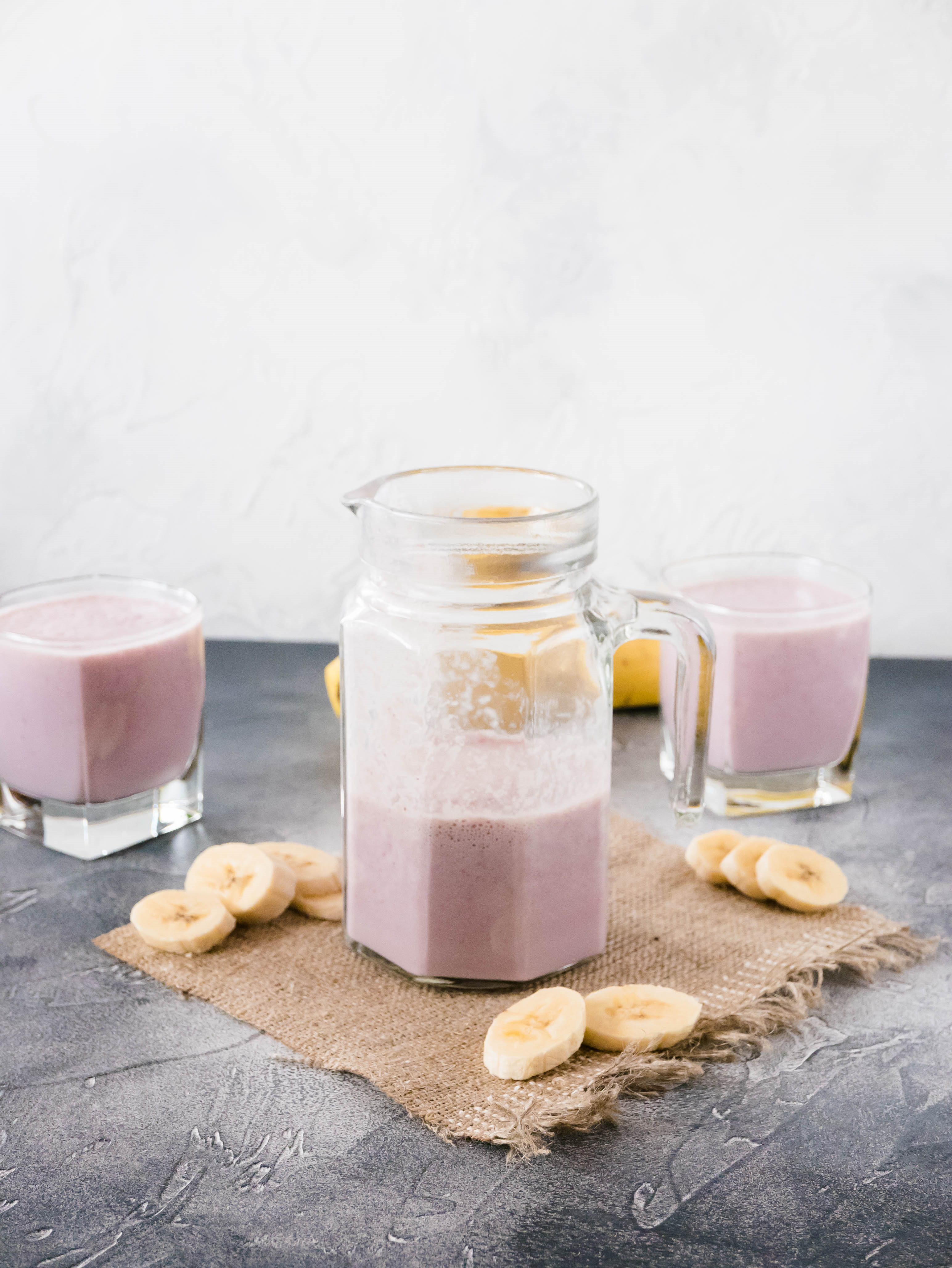 If you liked my idea of ​​making a milkshake, then boldly try to prepare such a milkshake at home and I think your family will be delighted with its taste!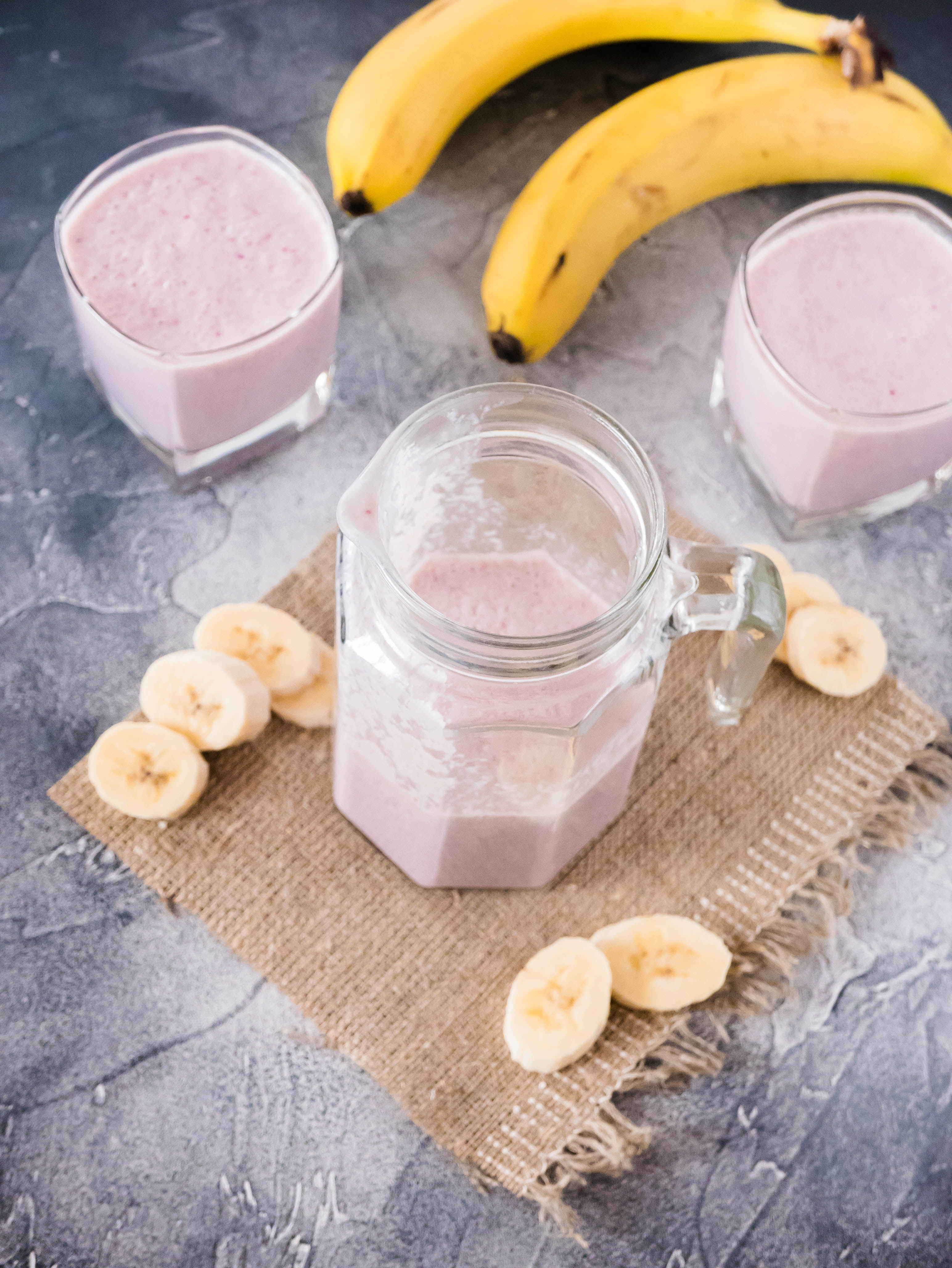 Enjoy the taste every day!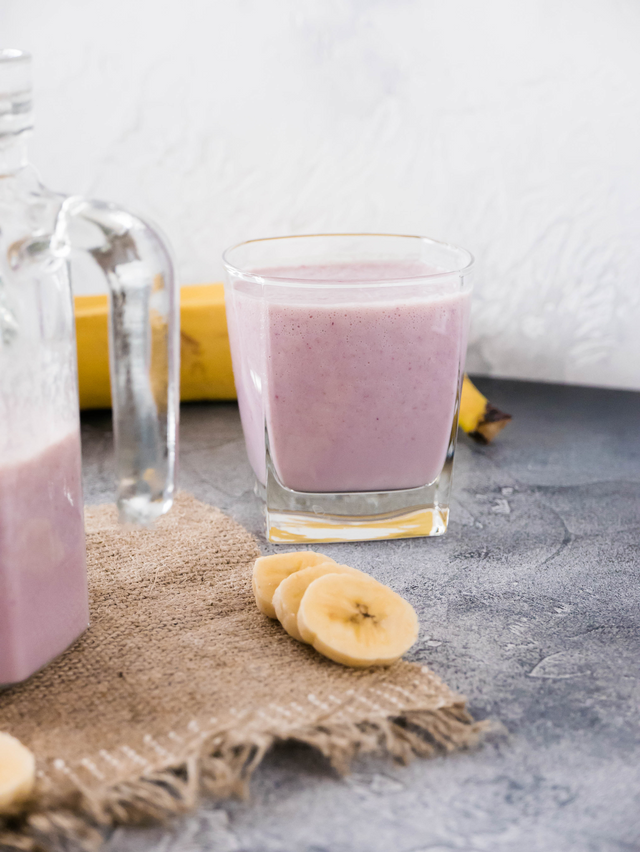 Ingredients:
Milk - 1 liter
Bananas - 1 pc.
Ice cream - 100 g
Vanillin - 10 g
Honey - 1 tbsp. a spoon
Blackberry - 50 g
Directions:
1. Add the cooled milk to the blender bowl.
2. Cut the bananas into slices and add them to the blender bowl.
3. Then add the ice cream, honey, vanillin and blackberries.
4. Close the bowl of the blender with a lid and beat for about two minutes until a uniform consistency is formed.
5. Pour the milkshake in a pitcher and pour over the glasses.
---
Bon Appetit!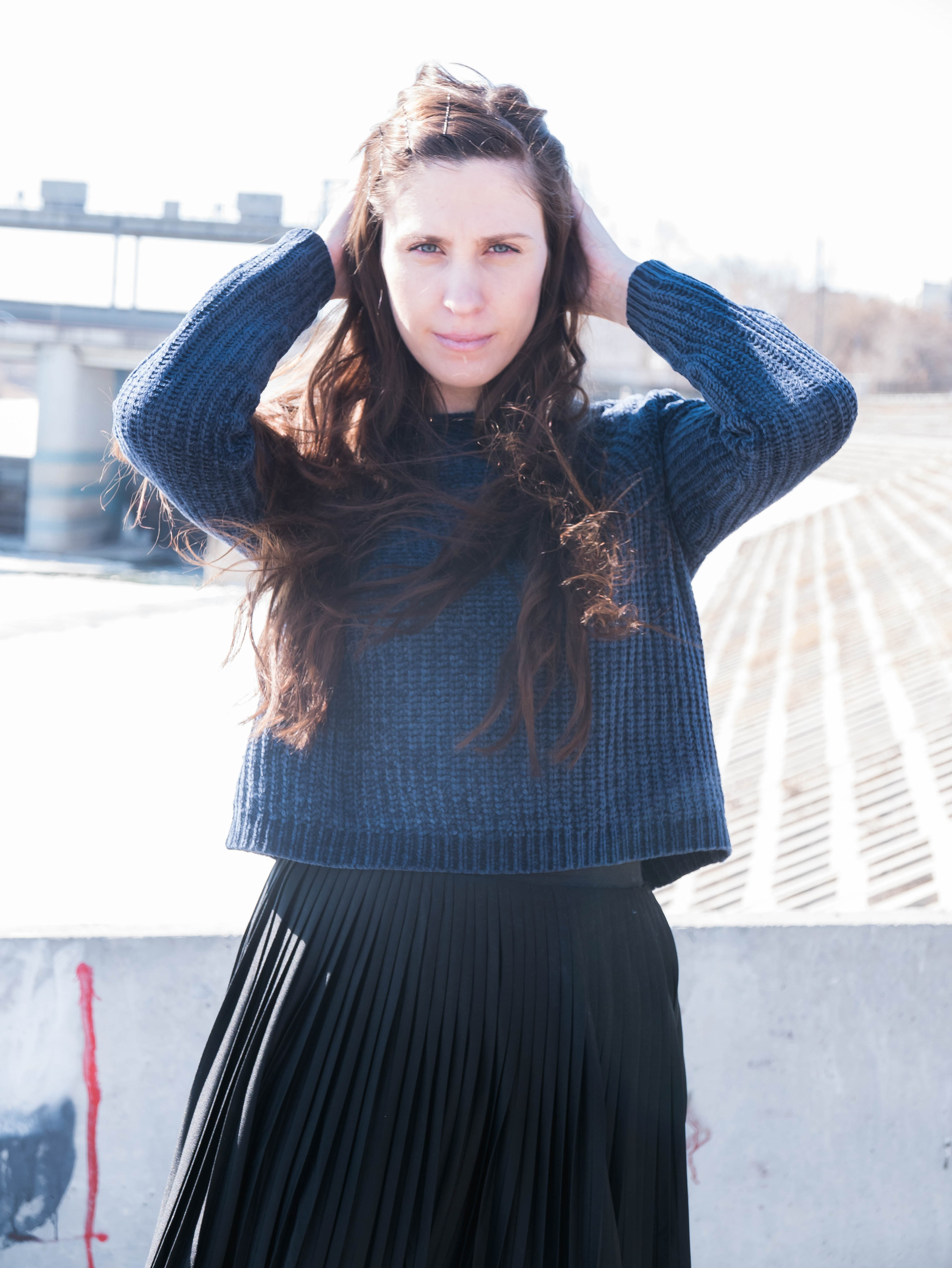 ---

Thanks for watching and your time, I always appreciate it!
---
Also do not forget to see a selection of some of my recipes:
1. WAFFLES FOR BREAKFAST
2. ORANGE PIE
3. VANILLA PANCAKES WITH HONEY
4. PRETZELS IN SUGAR
5. CHOCOLATE COOKIES WITH BLUEBERRY JAM
And also you can see my passion for photography of food and plants:

1. BRIGHT PHYSALIS

2. BRIGHT GRAPEFRUIT AND MANDARIN

3. BRIGHT FLOWERS

4. COOKIES WITH VANILLA CREAM

5. PINK ROSES

And of course I also want to show you some of my recent photography of traveling to nature:

1. WINTER BEAUTY

2. WINTER FOREST

3. DRY FLOWERS

4. GOLDEN PLANTS

5. FROZEN FOREST

Enjoy excellent day, friends!
---