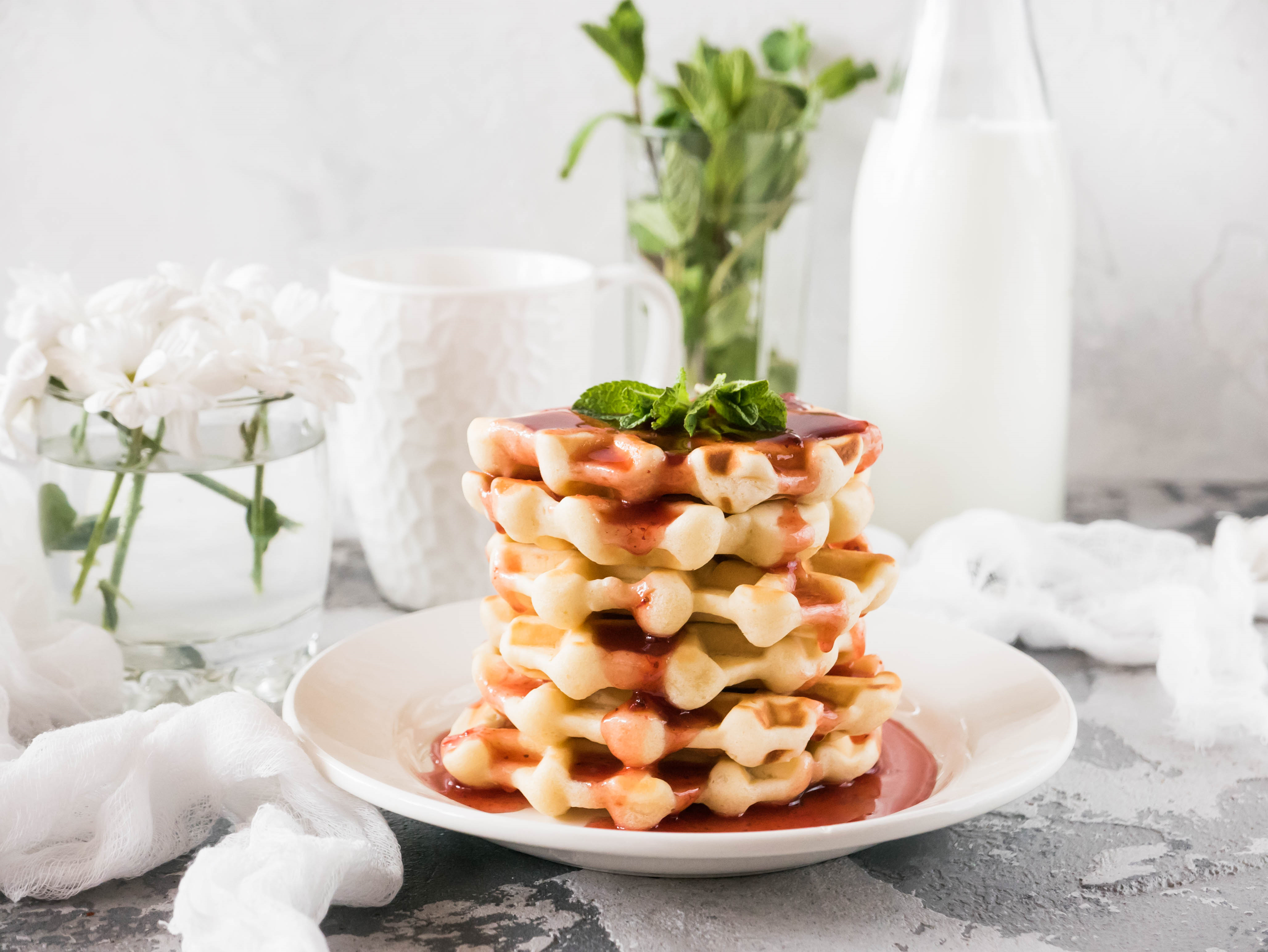 Today my day began with the preparation of wafers. There are a lot of recipes for cooking waffles. I like that every time you can cook different taste and change the shape of waffles from round to square.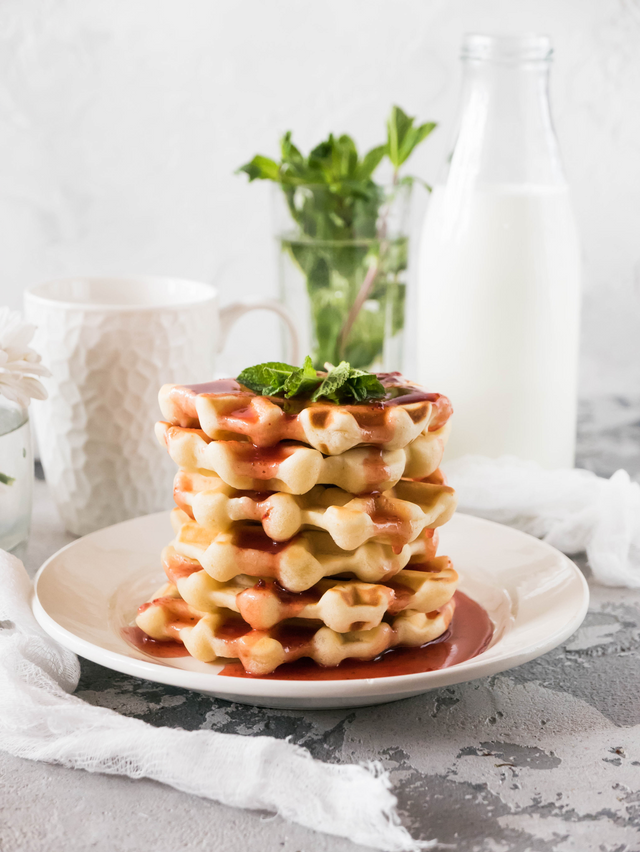 Today I chose a recipe for viennese waffles, I think this is the best recipe for waffles. Waffles are very soft and friable with a pleasant milky flavor.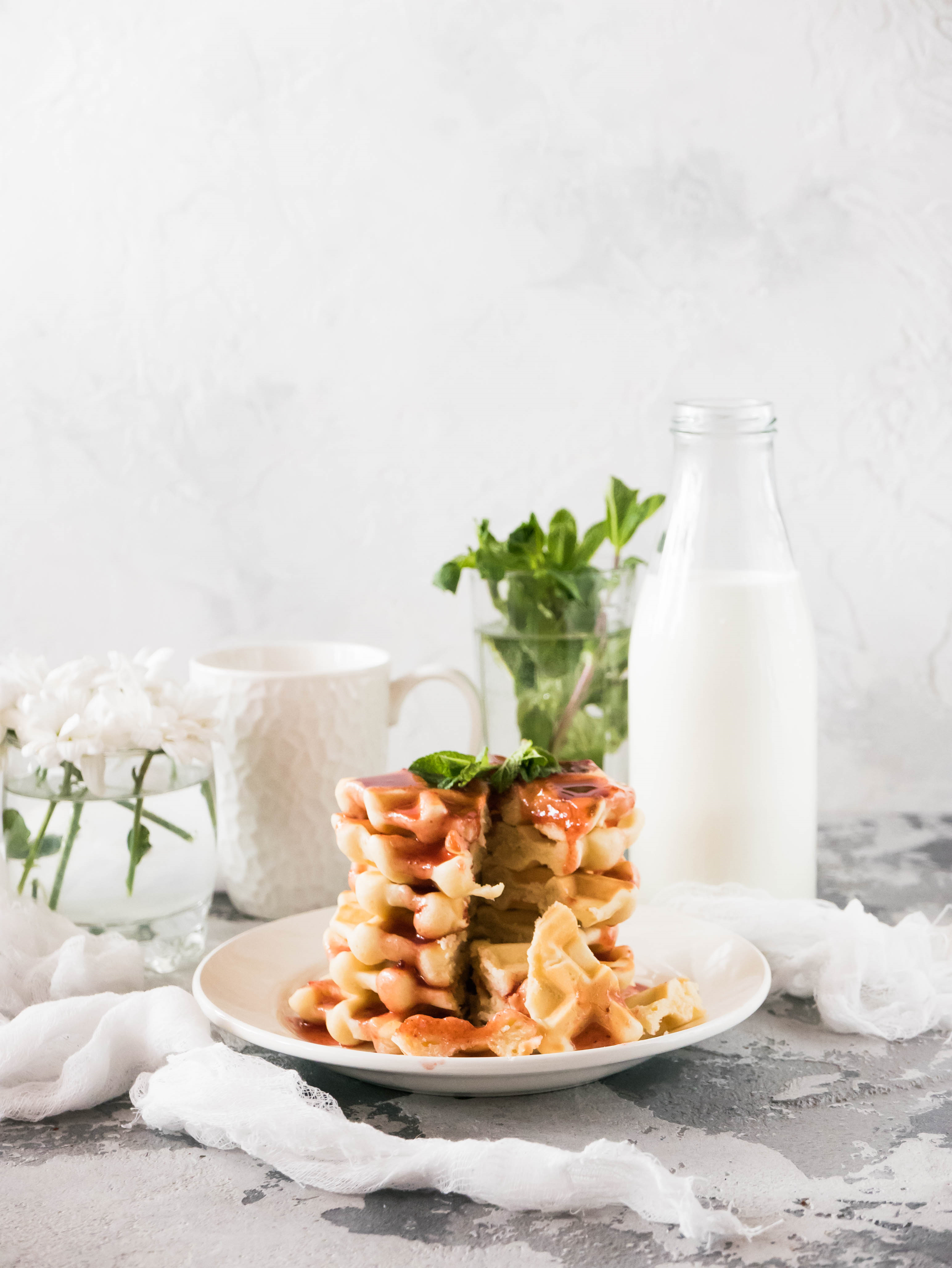 I like the whole process of cooking waffles from kneading the dough to choosing the shape of the waffles. Today I chose a round shape for waffles.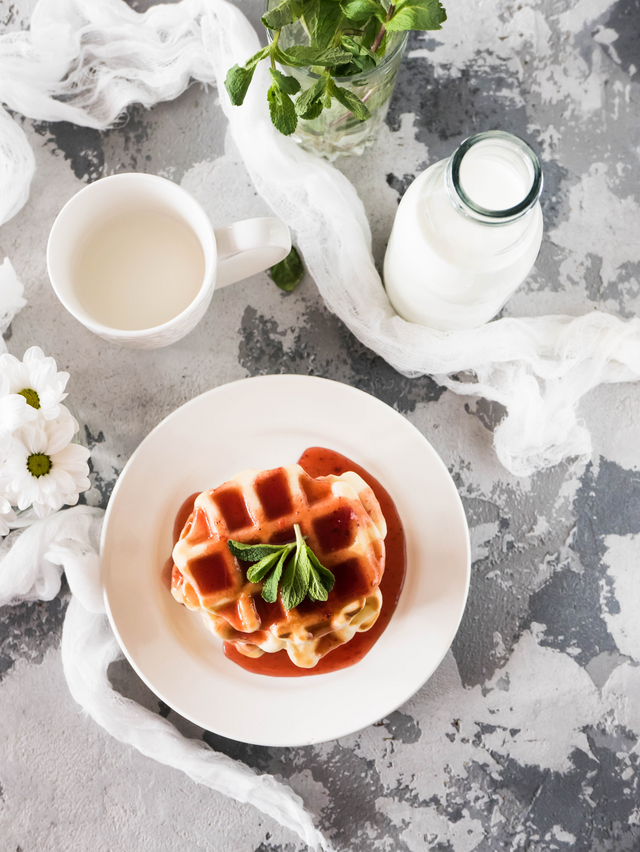 I added just one tablespoon of dough to the form to get a round shape for each waffle.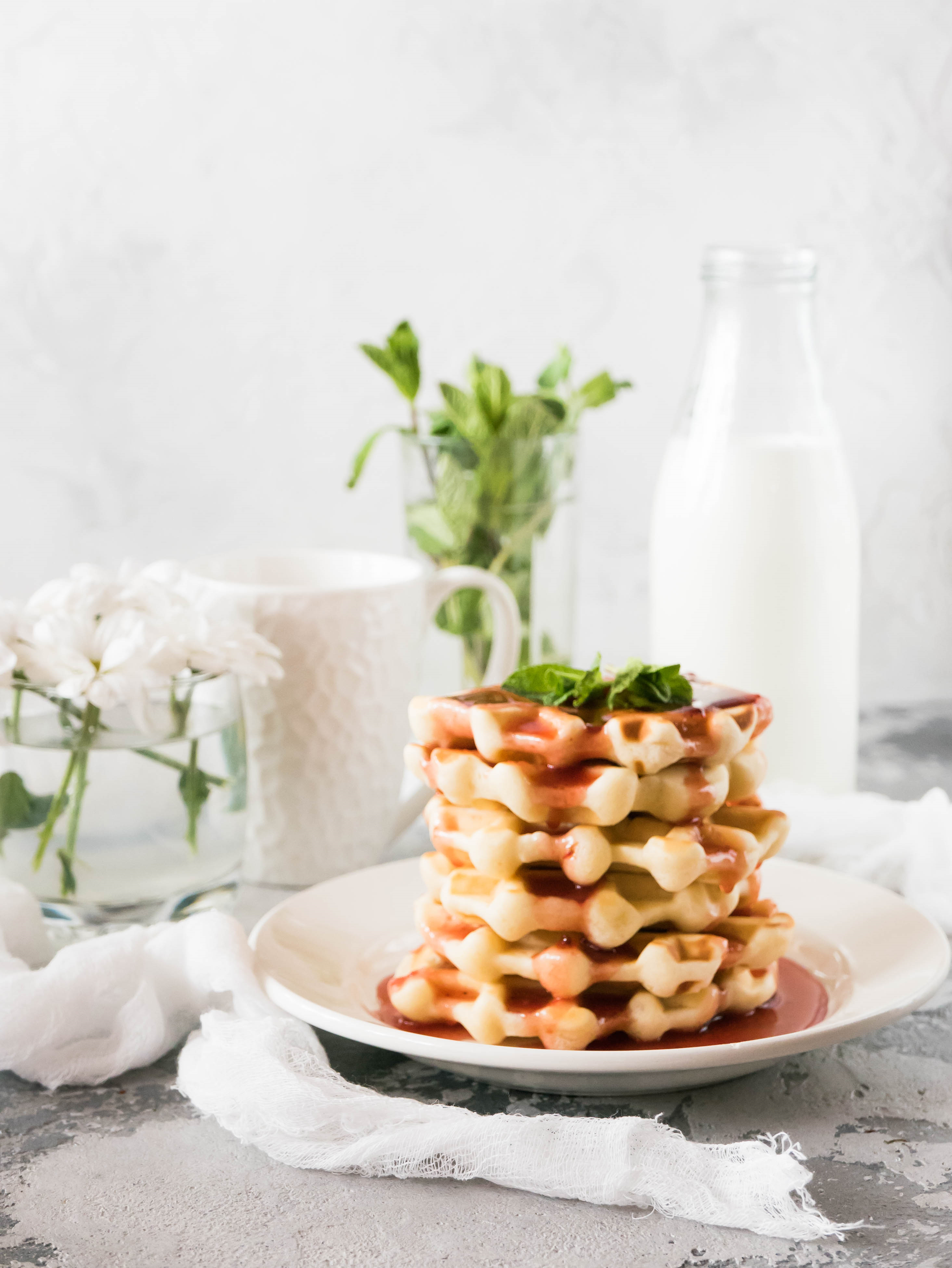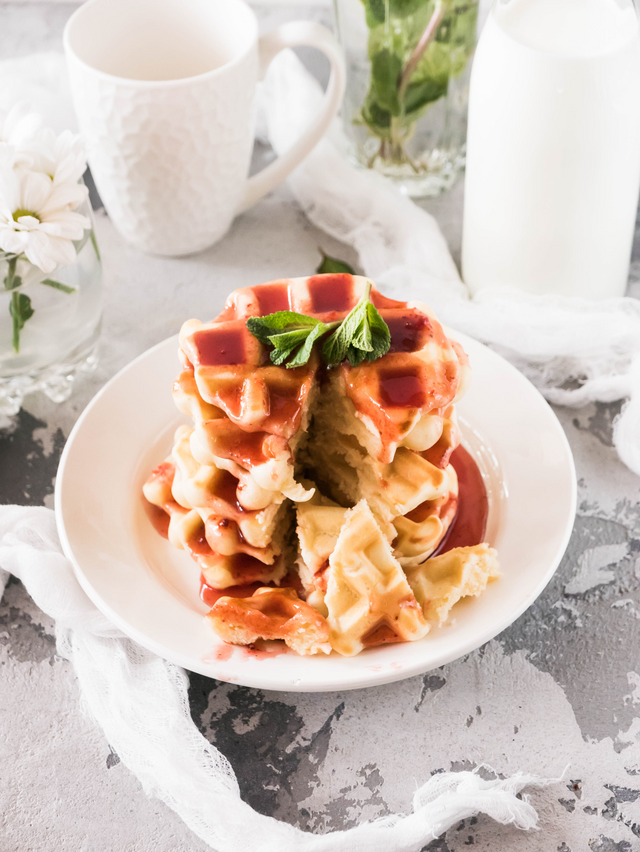 The most pleasant thing for me is to decorate a ready-made dish. I folded the waffles in a pile and poured strawberry jam. On top, I added mint sprigs for brightness and fresh fragrance.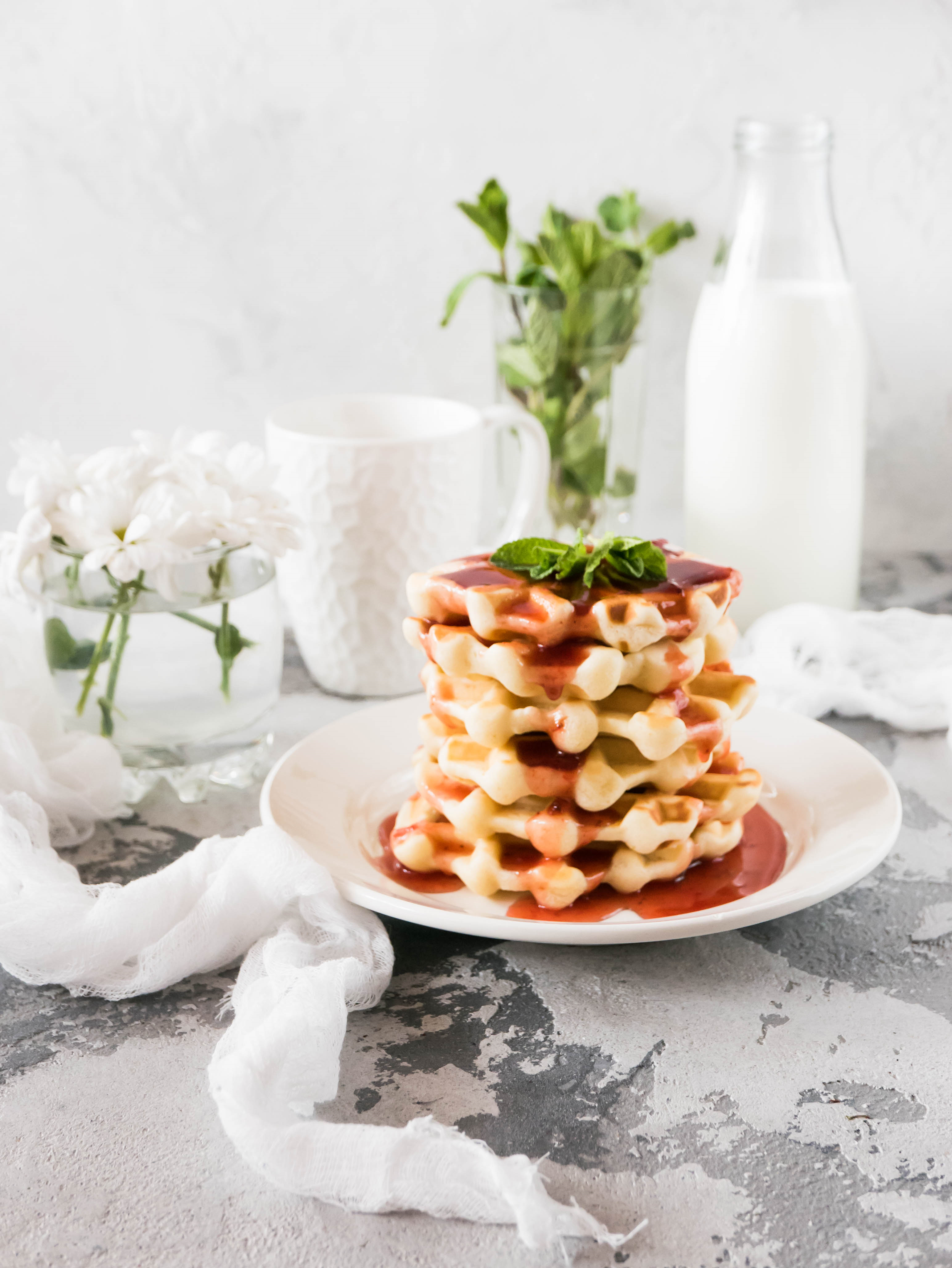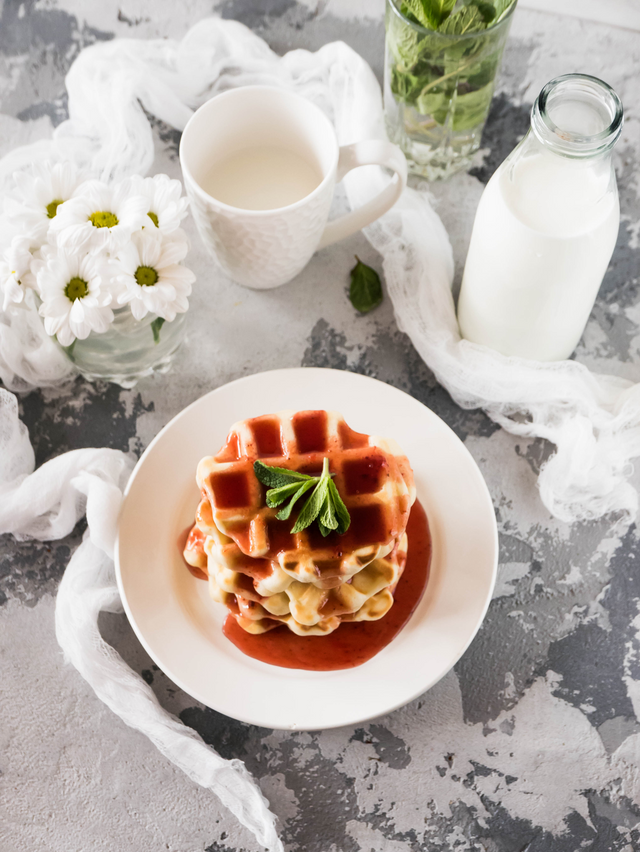 I hope you will like my new recipe for waffles and you will try to repeat it in your kitchen :).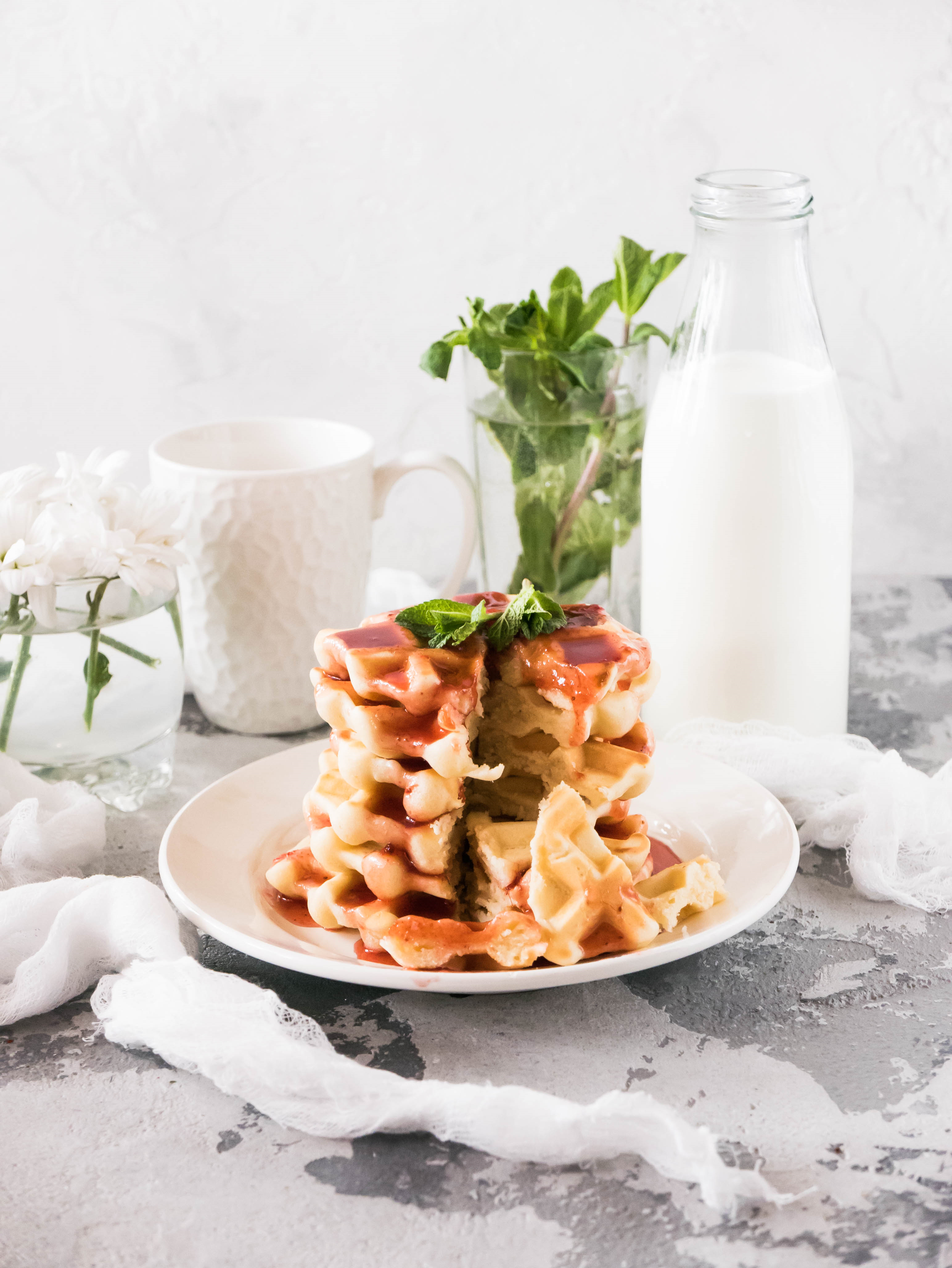 Ingredients:
Flour - 350 g
Milk - 200 ml
Butter - 200 g
Eggs - 3 pieces.
Sugar - 100 g
Baking Powder - 10 g
Lemon juice - 5 ml
Salt - pinch
For decoration:
Strawberry jam - to taste
Mint - sprig
Directions:
1. Soften the butter and mix with sugar.
2. Add milk and eggs, mix everything with a whisk.
3. In a separate bowl, mix the flour, baking powder and salt.
4. Combine flour and egg mixture. Add the lemon juice.
5. Place the panels in the wafers form.
6. Put one tablespoon of dough in a mold and bake for about two minutes.
7. At the end of the waffle, put together a pile, pour strawberry jam and mint sprigs.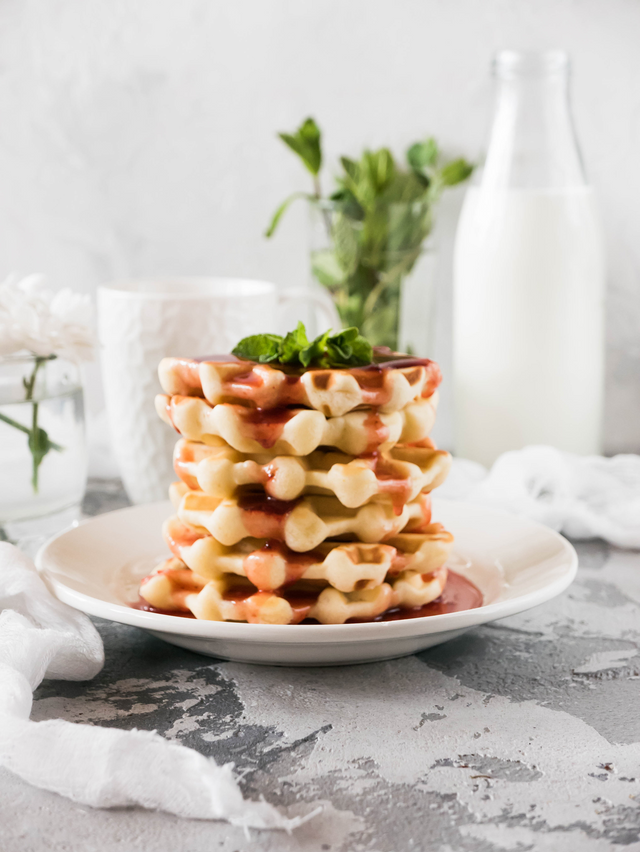 ---
Bon Appetit!
---
Thanks for watching and your time, I always appreciate it!
---
---
Here you can see some of my recipes:
1. Buns with Cottage Cheese and Pear
2. Waffles for Breakfast
3. Pasta in Tomato Sauce with Meat, Thyme and Garlic
4. Cookies with Pumpkin Seeds
5. Bright Smoothies
6. The Pie with Cinnamon
7. Milkshake with Banana and Blackberries
8. Baskets with Curd Cream and Mango
Enjoy excellent day, friends!
---