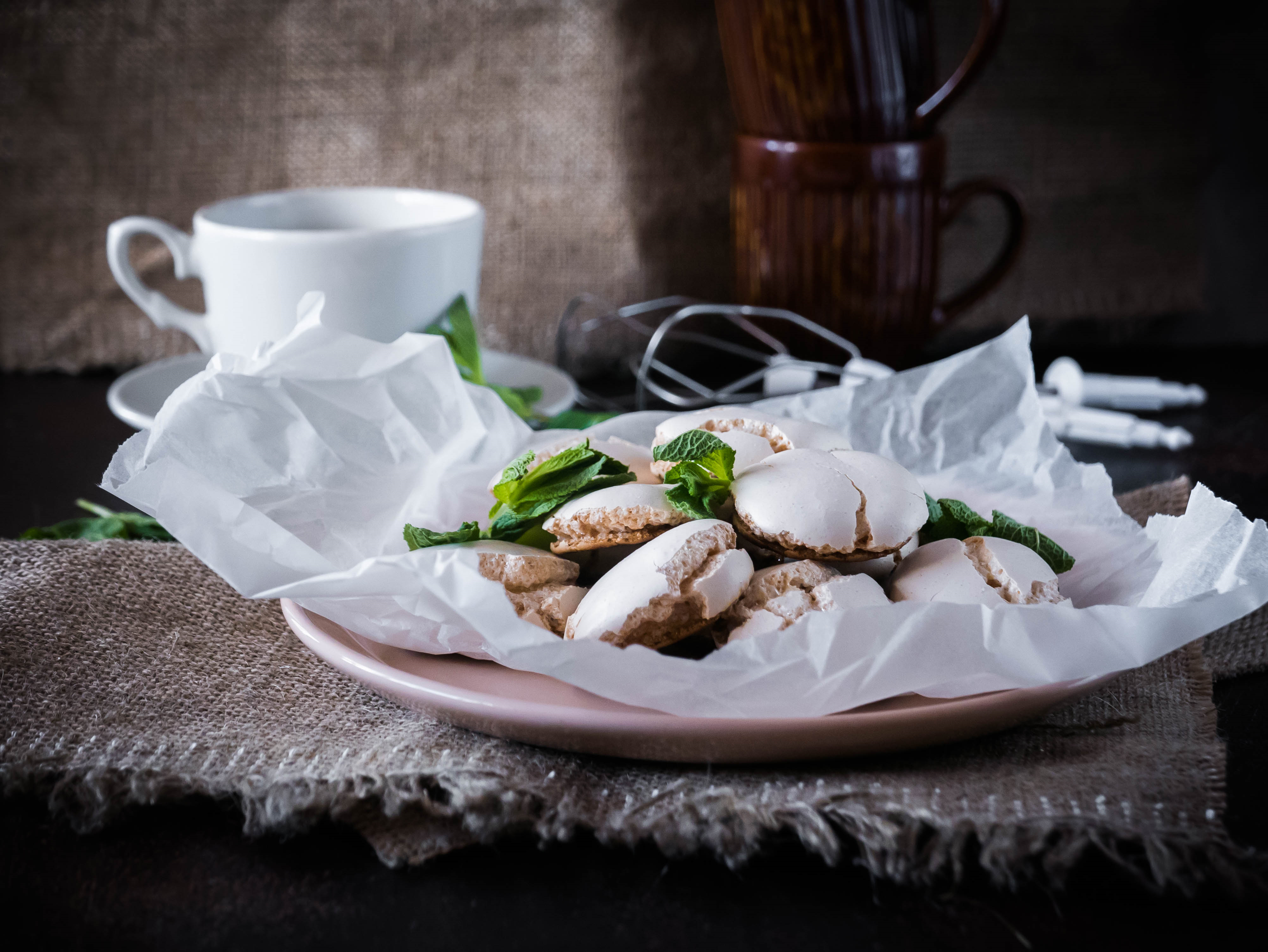 Good day, friends!
Today my day began with the preparation of delicious meringues cakes with an airy texture and pleasant taste.
Meringues is a delightful and light in texture dessert, which is perfect for a weekend for a mug of coffee.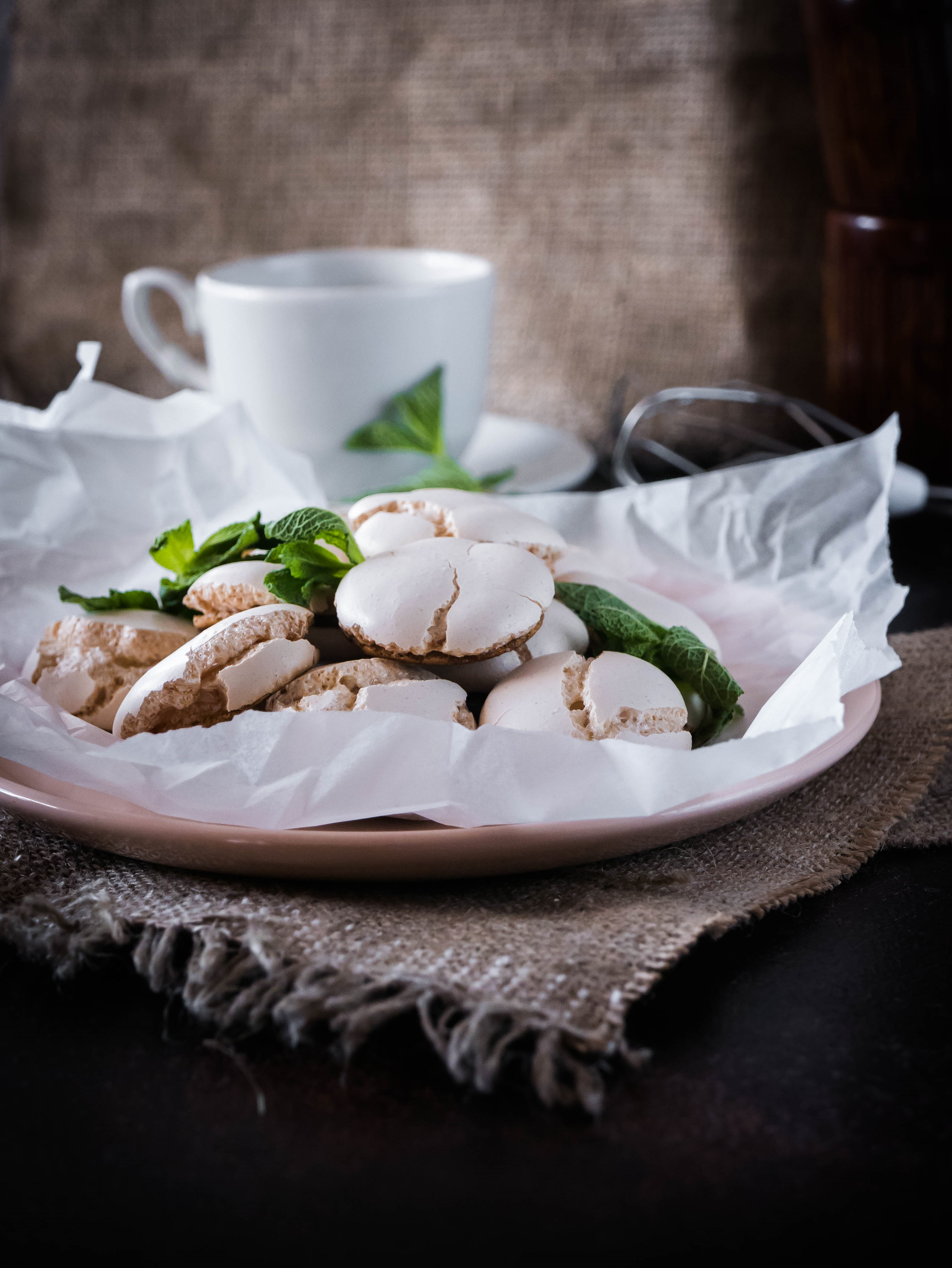 Today I wanted to prepare a small meringues and I think it worked out very well. Meringues looks delicious and I like that on the meringues there are small cracks after baking, which decorate and create a certain style for photographs.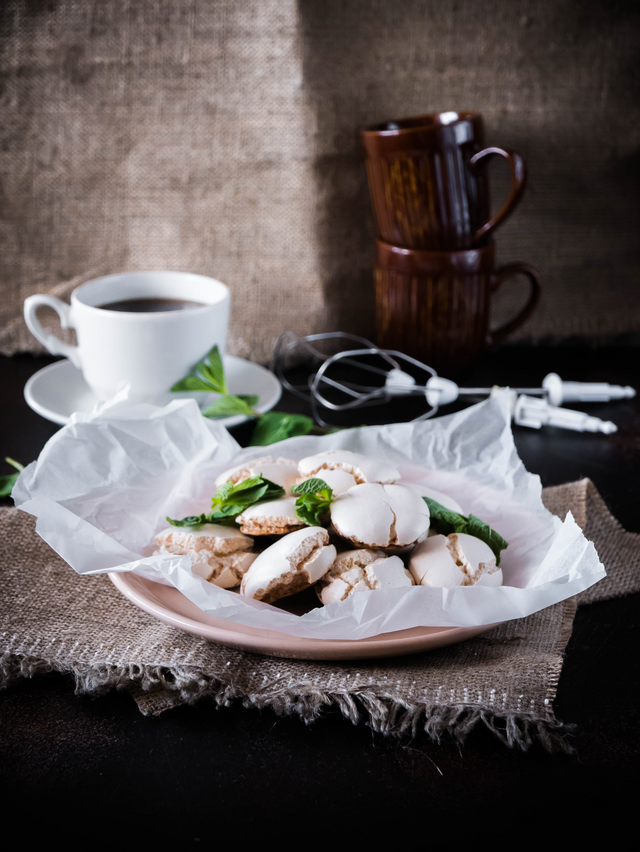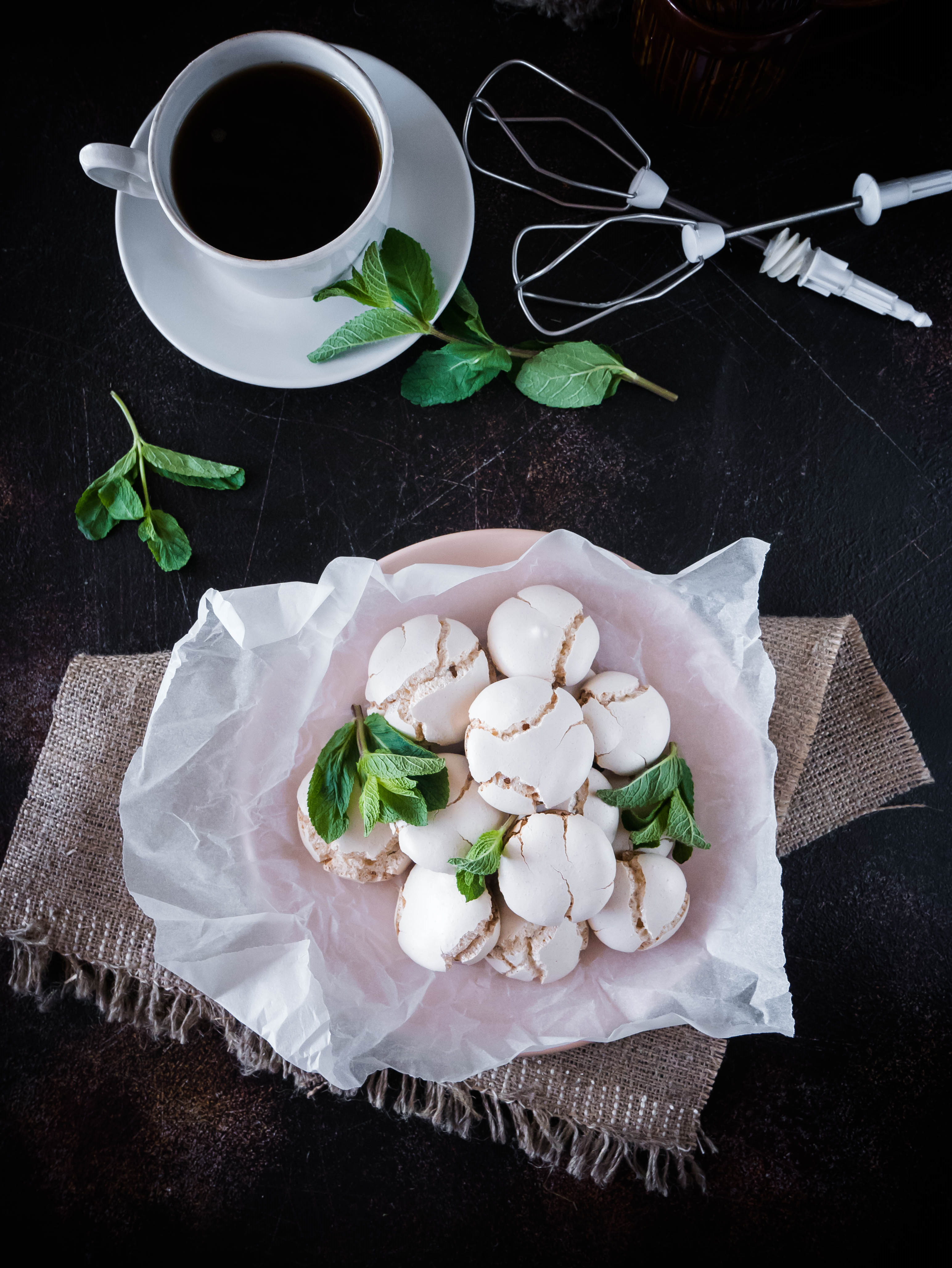 Meringues turns out to be crispy with a delicate texture inside. When you bite off a piece of meringues you begin to feel a tender texture with crisp notes.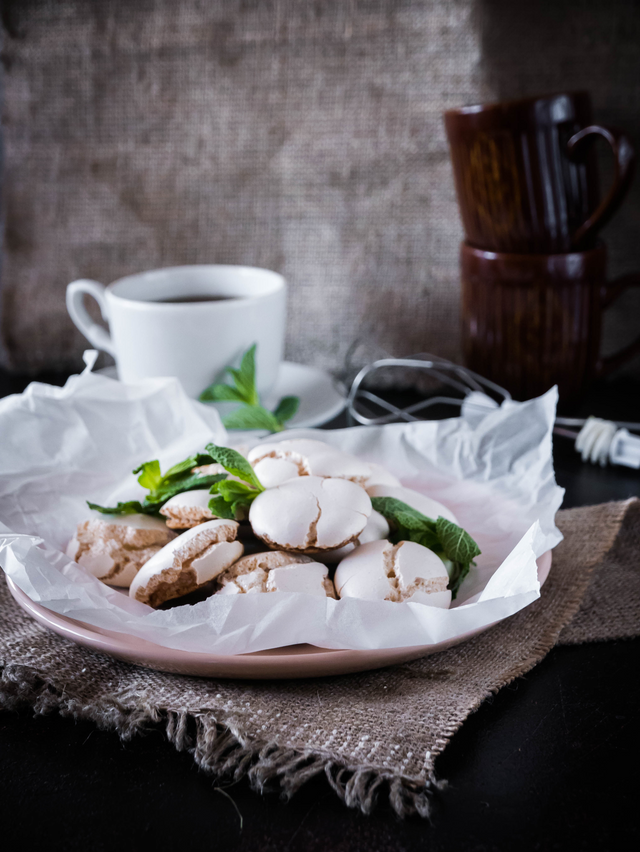 Friends, if you love meringues, then you will need my new recipe for these cakes.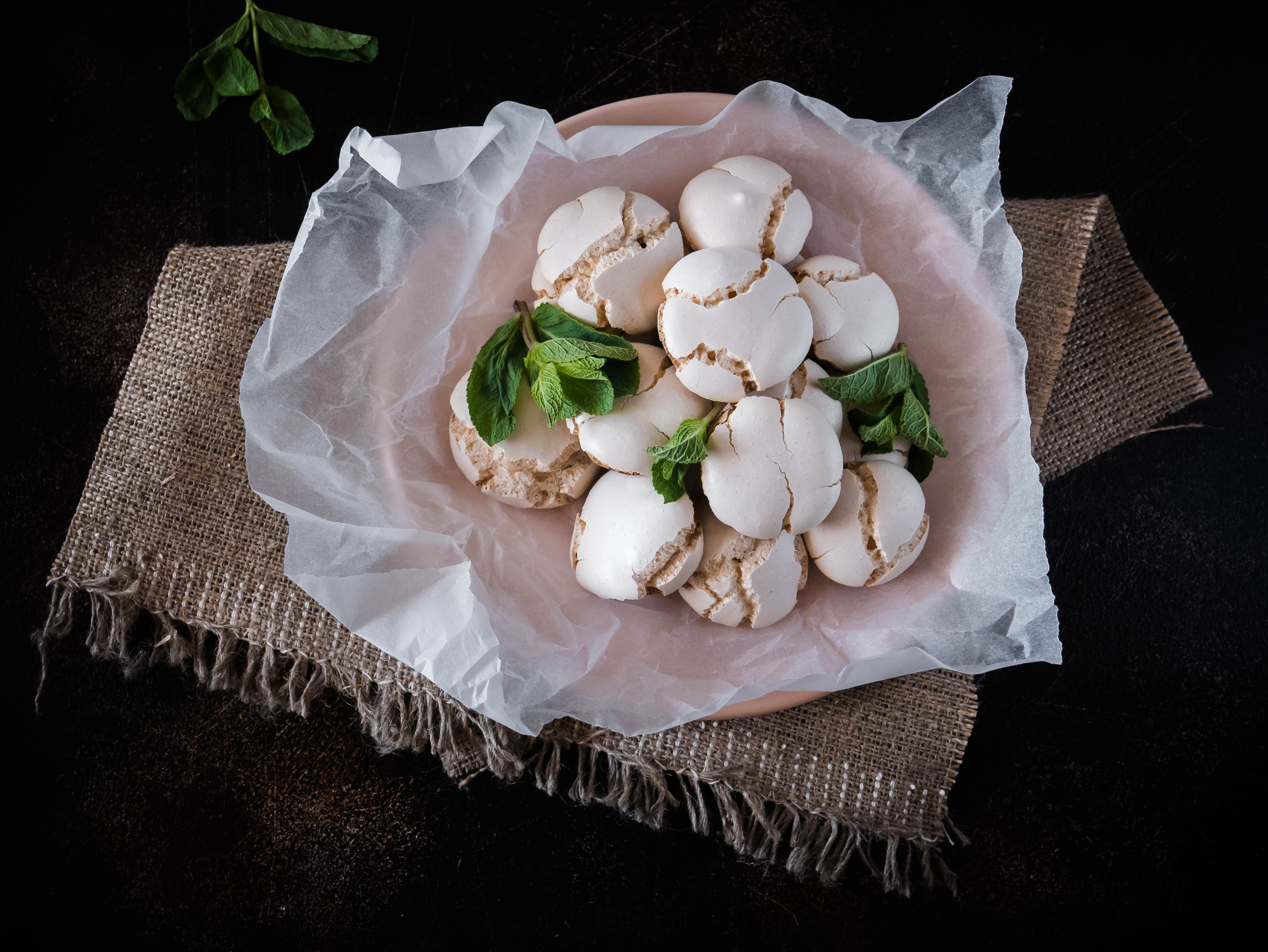 Enjoy the taste every day!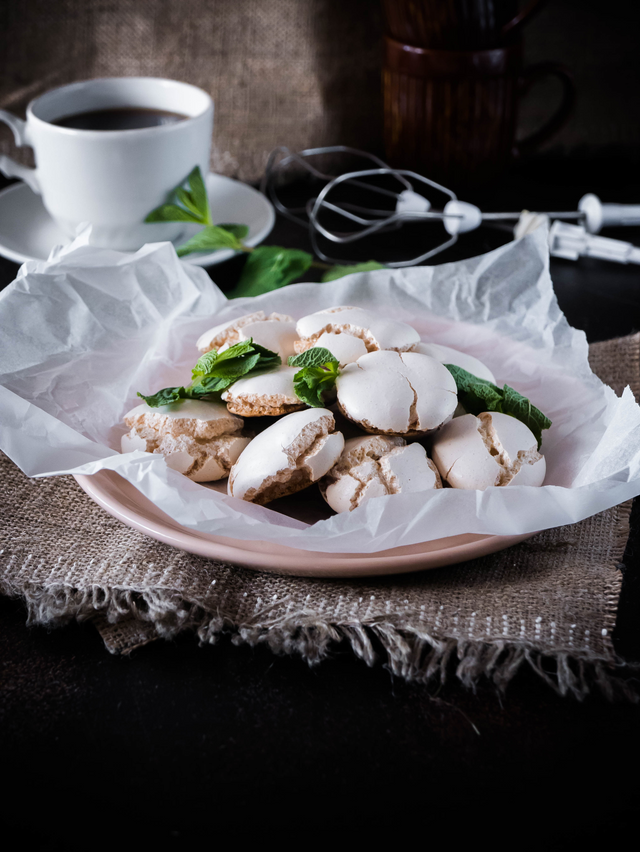 Ingredients:
Sugar powder - 240 g
Egg whites - 4 pcs.
Vanilla - 10 g
Lemon juice - 10 ml
Salt - pinch
Preparation:
1. Turn the oven on for 150 degrees.
2. Put egg whites in a bowl of a blender and add a pinch of salt. Mix well before forming a lush mass.
3. Add vanilla and lemon juice.
4. Gradually add the powdered sugar and once again all is well to stir.
5. Cover the baking sheet with parchment paper and lay out the cream one teaspoonful.
6. Reduce the temperature in the oven to 100 degrees and bake the meringues for 1.5-2 hours.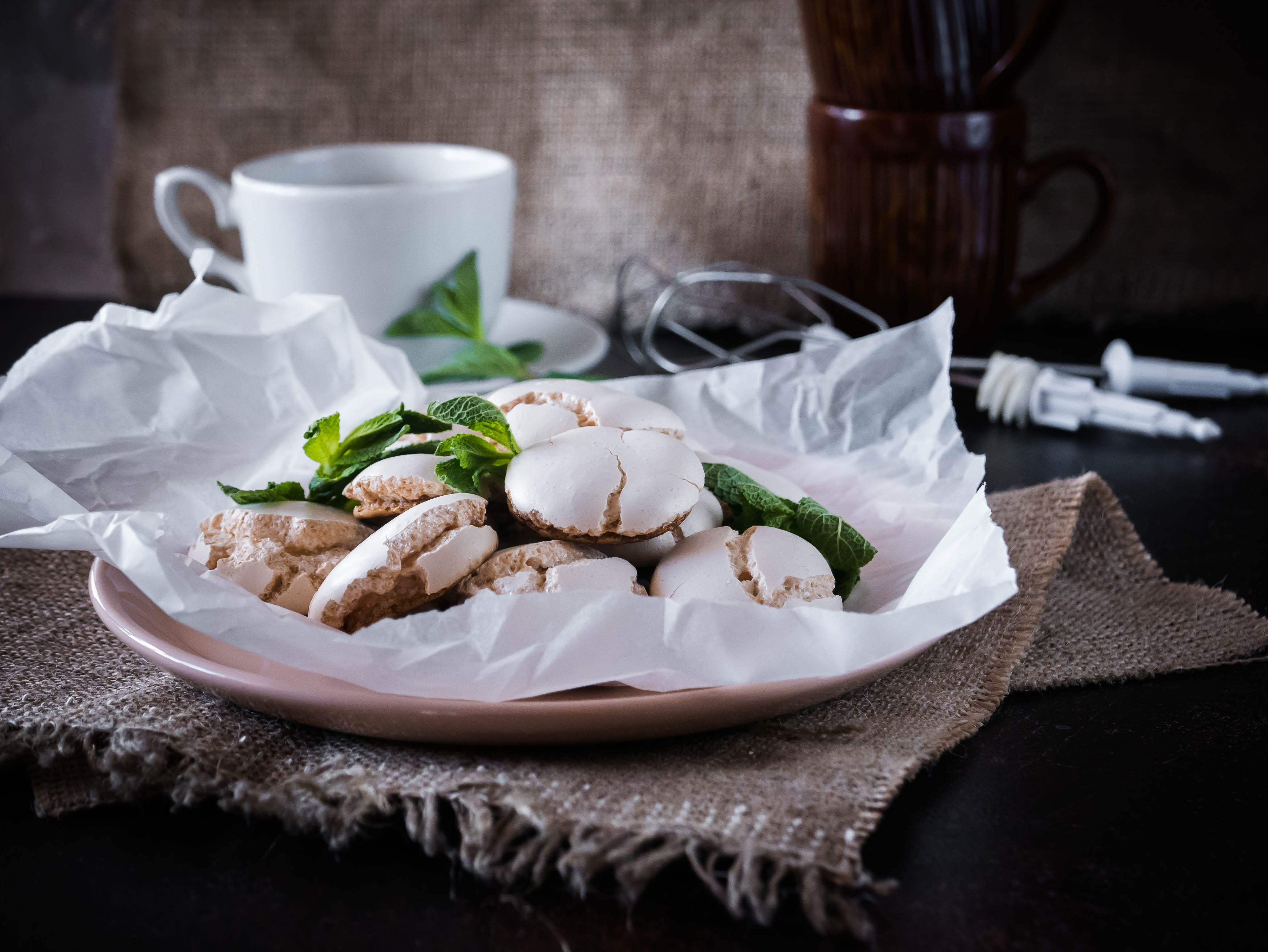 ---
Bon Appetit!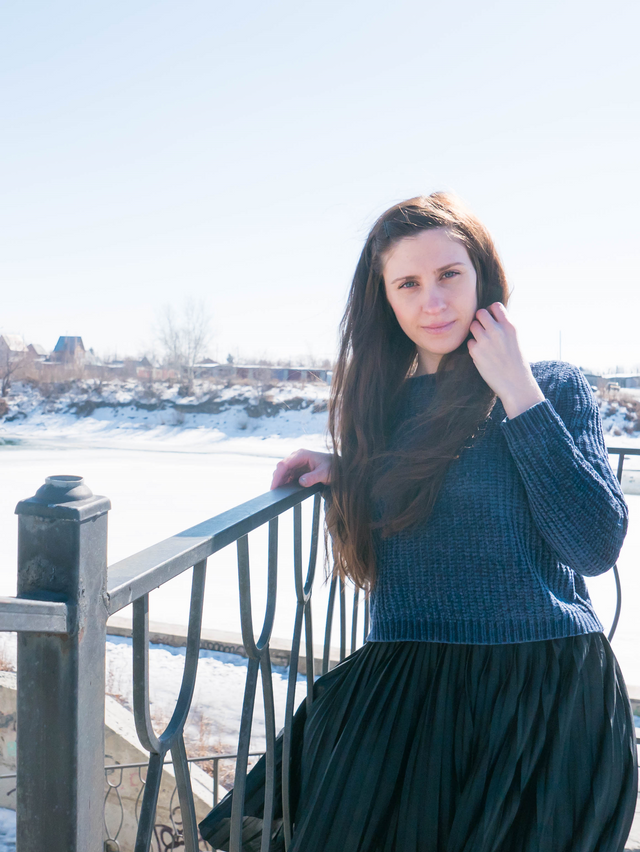 ---

Thanks for watching and your time, I always appreciate it!
---
Also do not forget to see a selection of some of my recipes:
1. WAFFLES FOR BREAKFAST
2. ORANGE PIE
3. VANILLA PANCAKES WITH HONEY
4. PRETZELS IN SUGAR
5. CHOCOLATE COOKIES WITH BLUEBERRY JAM
And also you can see my passion for photography of food and plants:

1. BRIGHT PHYSALIS

2. BRIGHT GRAPEFRUIT AND MANDARIN

3. BRIGHT FLOWERS

4. COOKIES WITH VANILLA CREAM

5. PINK ROSES

And of course I also want to show you some of my recent photography of traveling to nature:

1. WINTER BEAUTY

2. WINTER FOREST

3. DRY FLOWERS

4. GOLDEN PLANTS

5. FROZEN FOREST

Enjoy excellent day, friends!
---