Pumpkin Spice Cheesecake Smoothie (FOOD PHOTO SHOOT)
Hey Loves,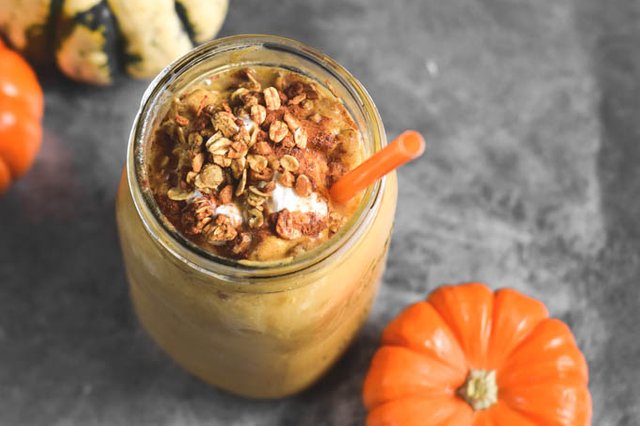 I hope you're enjoying the start of the season and getting excited about all things pumpkin and spice!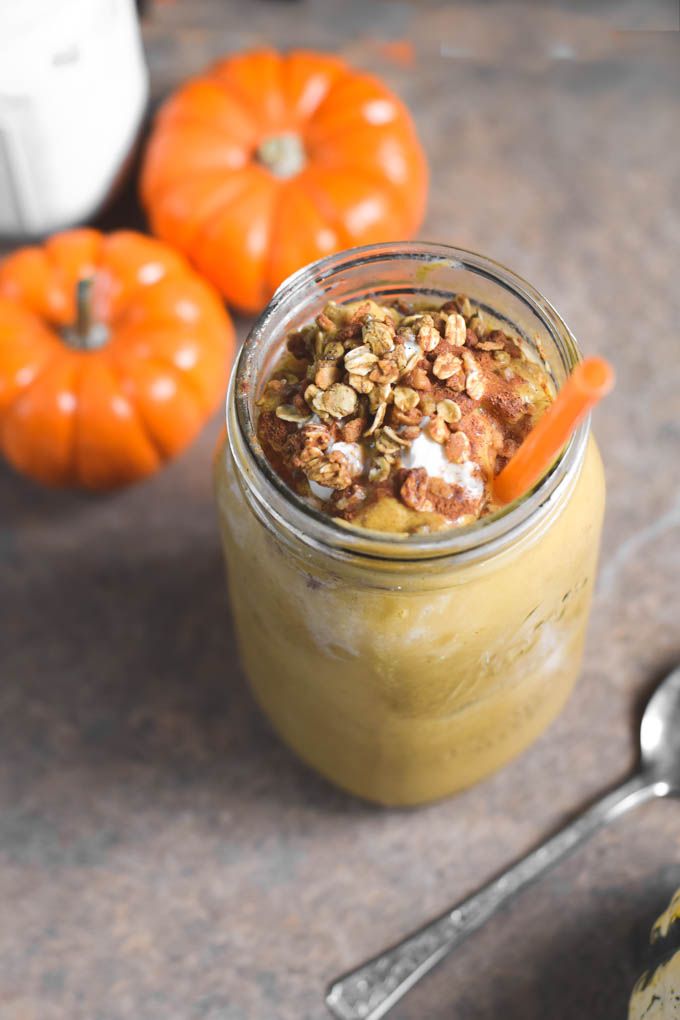 How was your weekend? Mine was spent doing some house cleaning (which I find kind of therapeutic sometimes believe it or not), going to a little Fall festival in Sandpoint, and then some shopping for my upcoming plans. I haven't bought new clothes like this in a very long time so I had way too much fun trying it all on. I can hardly recognize myself because I can't recall ever enjoying shopping like this. Clearly that's changed because I must have tried on the entire store.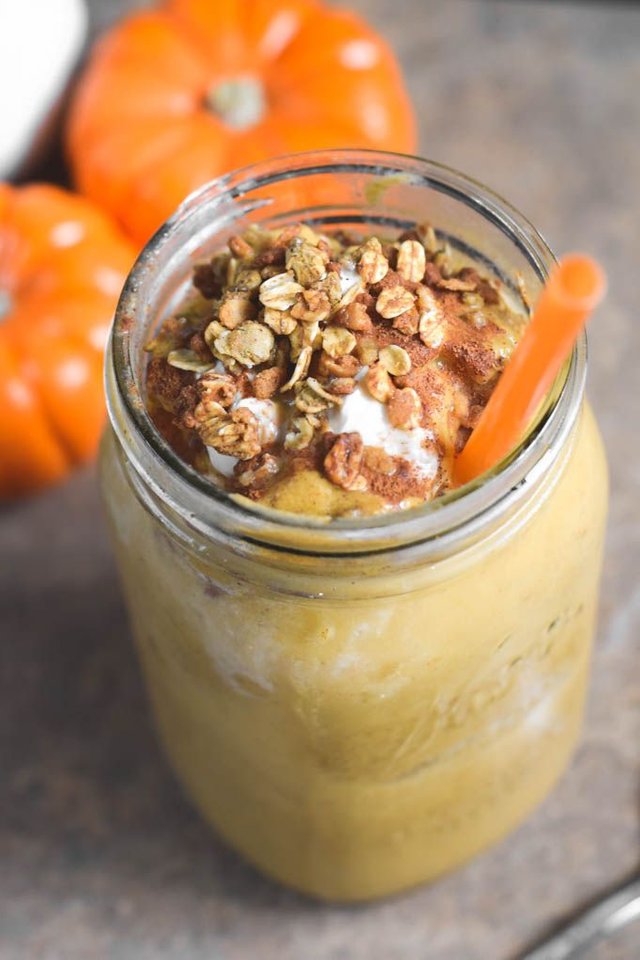 Something else I never used to like much were smoothies. Well it's not that I didn't like them, but I would never have chosen to drink a smoothie over a meal in most cases. I don't know though, I tried a few smoothie variations over the summer when the weather was super hot and I've been hooked ever since. It's one of my current obsessions actually and I can't get enough!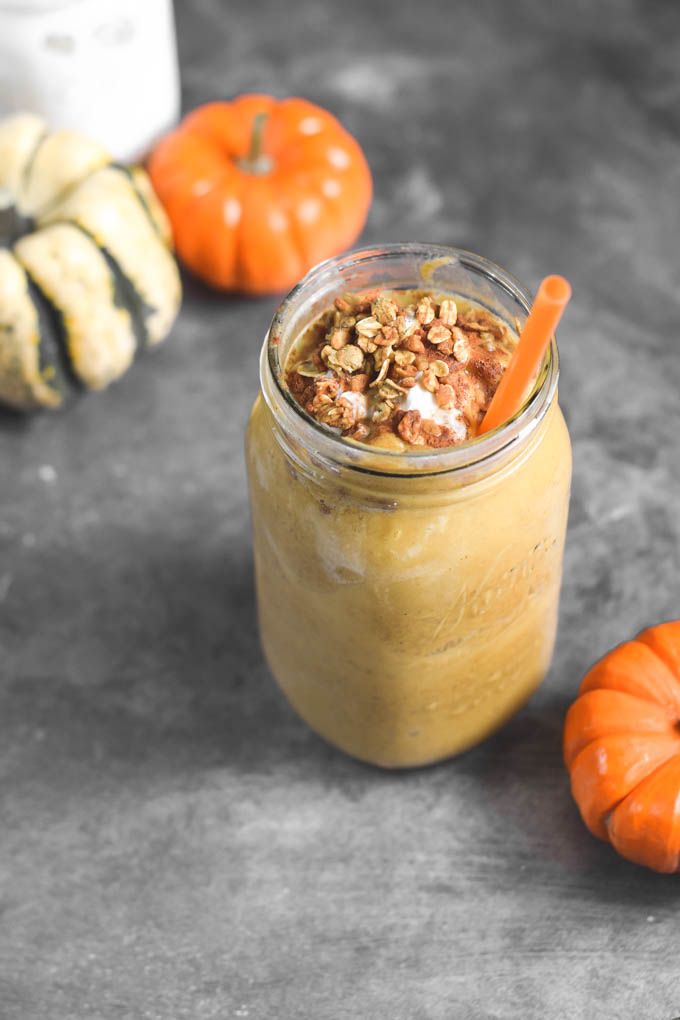 In honor of the Autumn season I wanted to try a very seasonal one to share with you today so I pulled out the spices and grabbed some pumpkin! This is an extremely simple recipe that takes all of 5 minutes to blend up. I used Greek yogurt in mine but you can easily make it completely dairy free and vegan. Oh, and following a popular trend I decided to try granola as a topping and was very surprised at how delicious it is, you must try it. Happy sipping guys!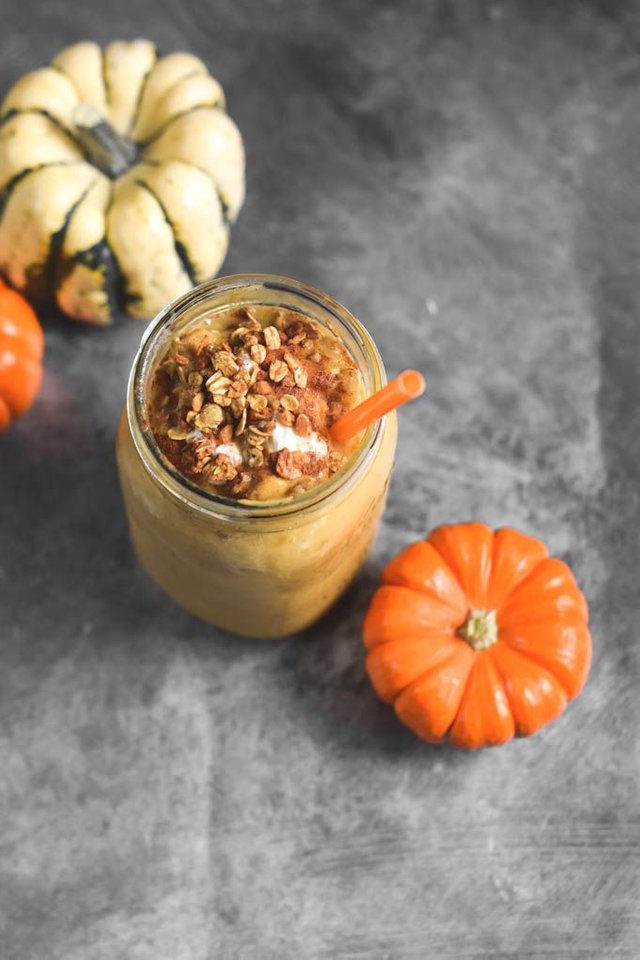 XOXO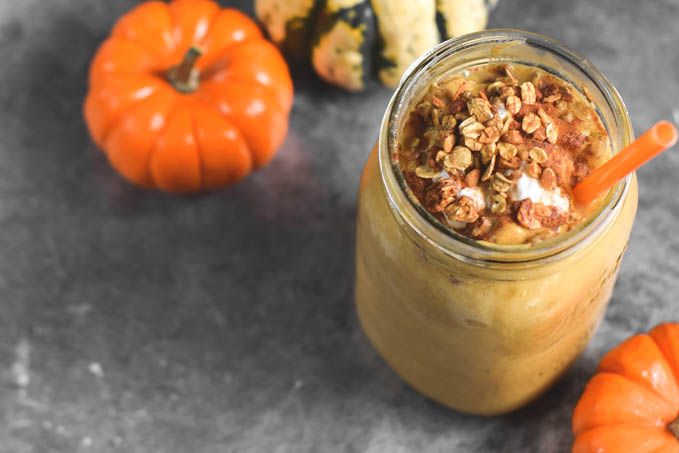 As always, the recipe is available upon request. The first request gets an upvote.
ALL CONTENT IS MINE AND ORIGINAL! All of these food photos were taken with my Nikon D5300 and my favorite Lens, the Nikon AF-S FX NIKKOR 50mm f/1.8G. You can find out more in my INTRO POST. And by the way, my intro post did a huge $0.21
Oh, and I've recently made new accounts on social media just for my Steemian friends to follow so don't forget to go follow me on all your favorites!
Don't forget to check out my other recent food posts:
AND A HUGE MASSIVE SHOUT OUT TO
@rigaronib
for designing my logo!!!!