Hi Steemians!
Today I'm going to prepare a Wholemeal Banana Cupcake!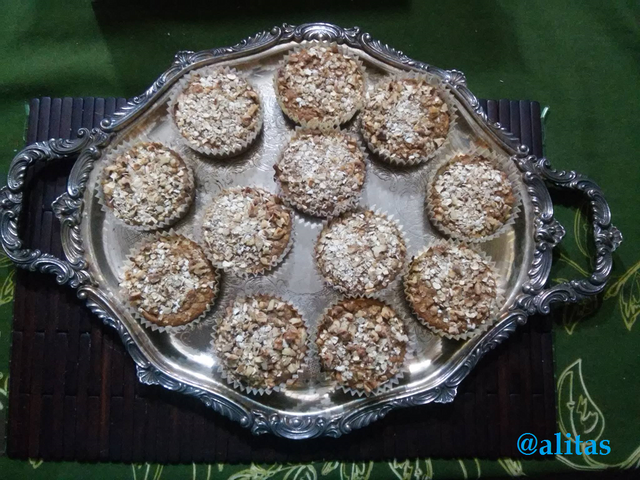 You will need:
Cupcake Mold
2 Eggs
50 ml. Neutral Oil
2 Bananas
Natural Yogurt
1/2 Cup Oatmeal
1 Cup Wholemeal Flour
100 gr. Blond Sugar
1 Spoon Cinnamon
1 Spoon Baking Powder
6 Walnuts
50 gr. Raisins
1 Pinch of Salt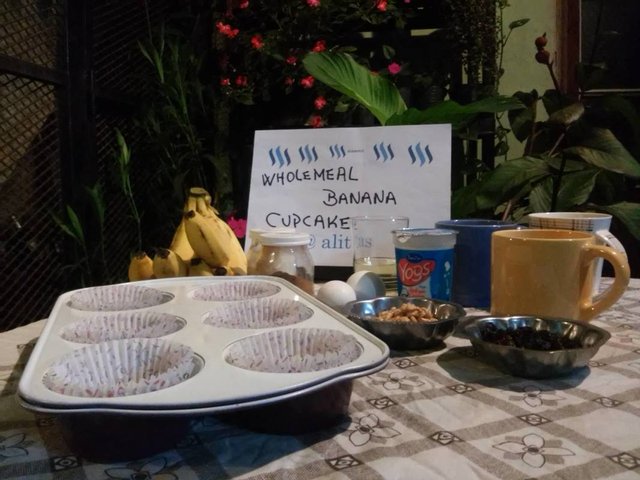 Elaboration:
Preheat the oven at about 200 °C (390 °F).
Sieve the dry ingredients (wholemeal flour, cinnamon, baking powder). Add the sugar oatmeal. Set aside two extra spoons of oatmeal.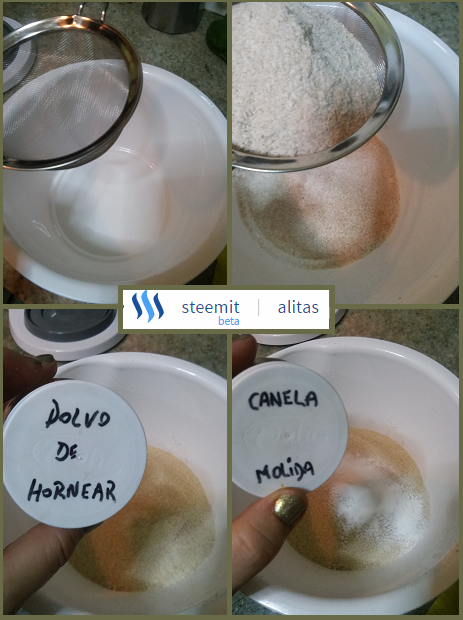 Put the eggs, yogurt, banana puree and neutral oil in the blender and whisk together.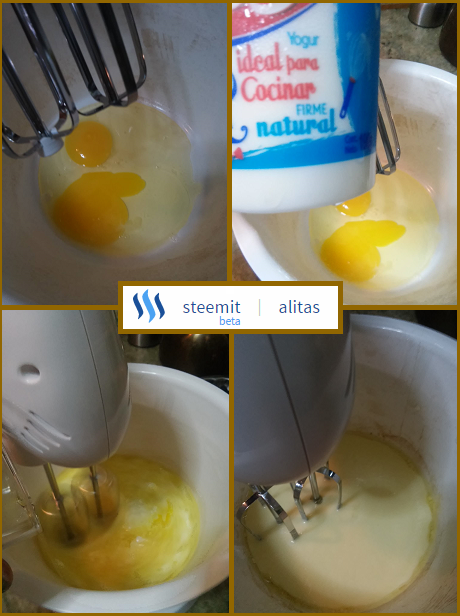 Slowly add the dry ingredients, allowing the dough to form.
Add the raisins.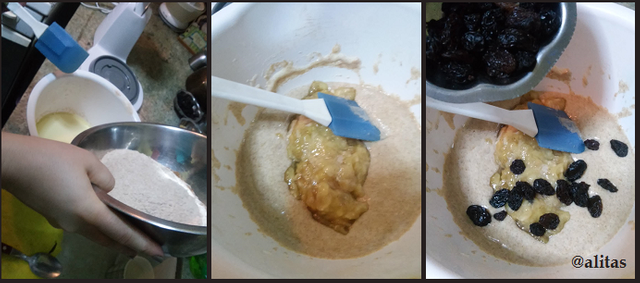 Mix the walnuts with two spoons of oatmeal.
Place the dough in the mold, leave some space to allow it expand when baked.
Put the walnuts/oatmeal mix on top.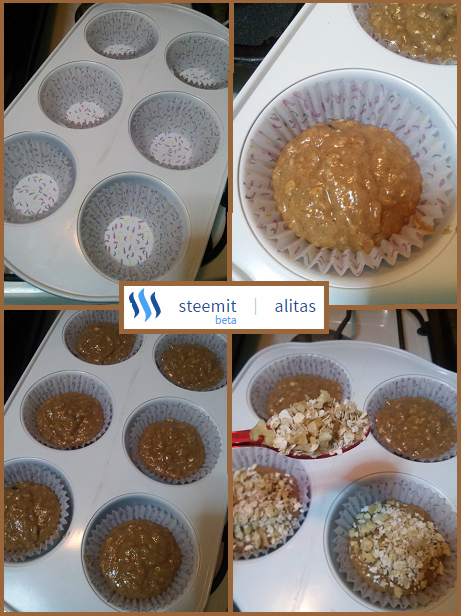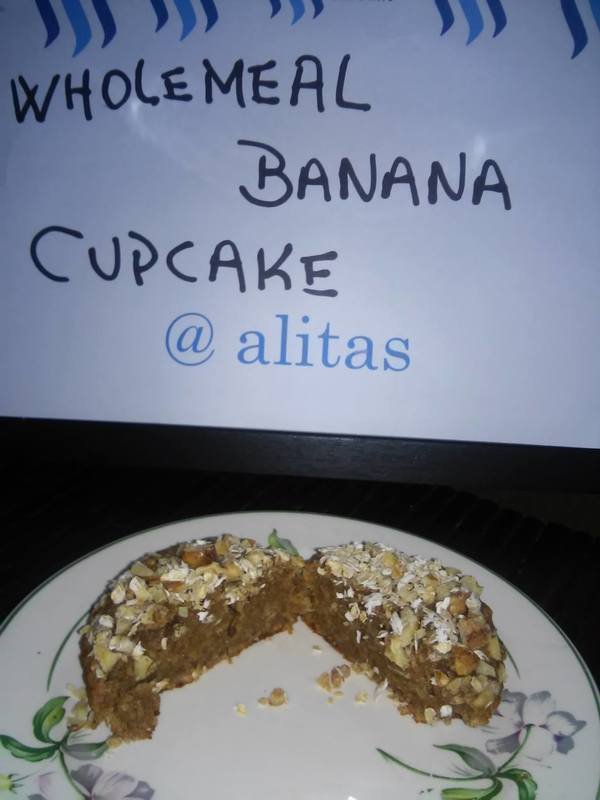 Bon Appétit!
•♥•☆ Follow me @alitas! •☆•♥•
If you liked this recipe, please reblog it. Also check my other recipes on Steemit:
Bittersweet Pork Tenderloin
My Strawberry Pie!
My Cheese Stuffed Artichokes!
Crème caramel (flan) alla steemit!
Hungarian Stuffed Bell Peppers (Töltött Paprika)
Grilled Norway Lobster (Cigalas) with Saffron Rice
Arugula Gnocchi Soufflé in 15 minutes!
My Chicken Thigh Katsu (Torikatsu チキンカツ ) with Carrot Cream
My Veal Chop Suey (杂碎)
Delicious and Moist Banana Cake
How to prepare an Argentinean Chimichurri sauce
My Spanish Tortilla (Omelette)!
How to prepare Argentinean 'Pastelitos Criollos' with quince cheese!
Pascualina Tart
My Organic Marmalade Crêpes!
Let's prepare a Guacamole!
My Vegetable Soup
How to prepare a Squid Cazuela with waffle fries!
Hi Steemit, I'm Alejandra! Let's prepare some argentinean 'tortas fritas'
Also you may want to read:
Thank you @blueorgy for your SteemIMG service!
New Steemit Ambassador Invites you to a City Tour through Buenos Aires, Argentina!
If
Gyuri and Mariska (my parents)