Hello Steemians, how are you? Today we are going to prepare a Töltött Paprika!
You will need: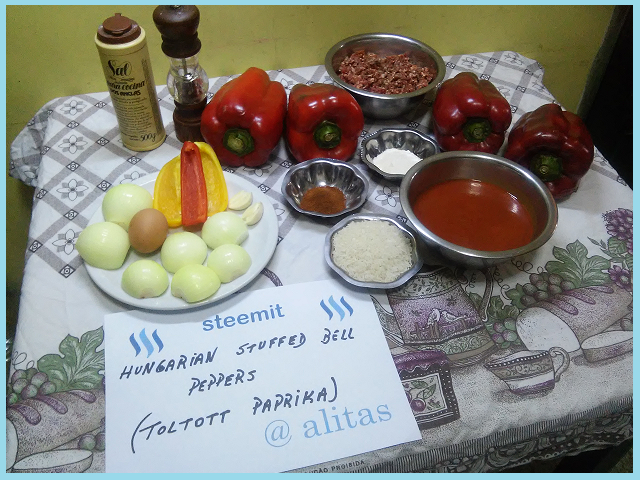 | 4 Big Bell Peppers (red) | 3 Medium Size Onions |
| --- | --- |
| Garlic Clove | 1/4 Bell Pepper (yellow) |
| 1/8 Bell Pepper (red) | 250 cm3 (9 fluid ounces) Tomato Sauce |
| 1 Glass of Water | 1/2 kg (1 lb) Minced Meat |
| 1 Egg | 150 gr (5 ounces) White Rice |
| 3 Tablespoon Sugar | 1 Tablespoon Paprika |
| 1 Milkcream Pot | Olive Oil, Salt & Pepper |
Elaboration: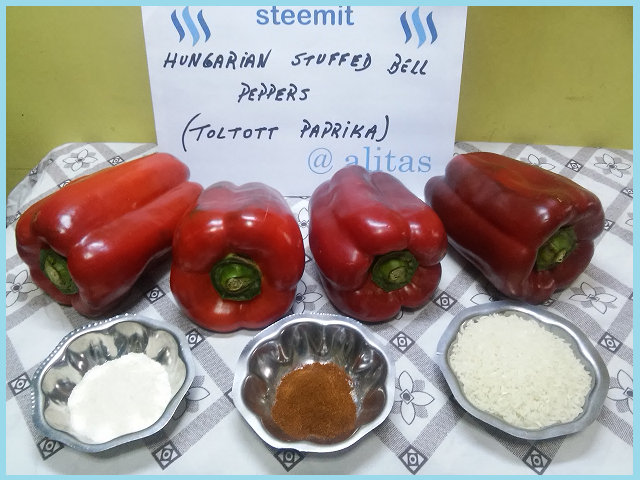 Chop the onions, garlic and your pieces of yellow and red bell peppers (not the 4 big bell peppers). Sauté the mix in a saucepan with olive oil.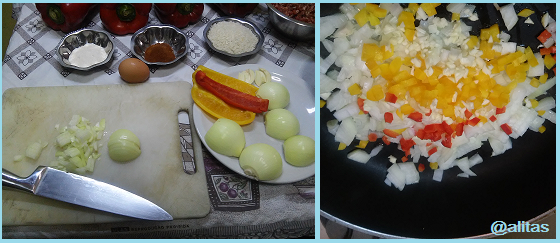 Add to your mix the minced meat, the rice and the egg. Put salt and pepper.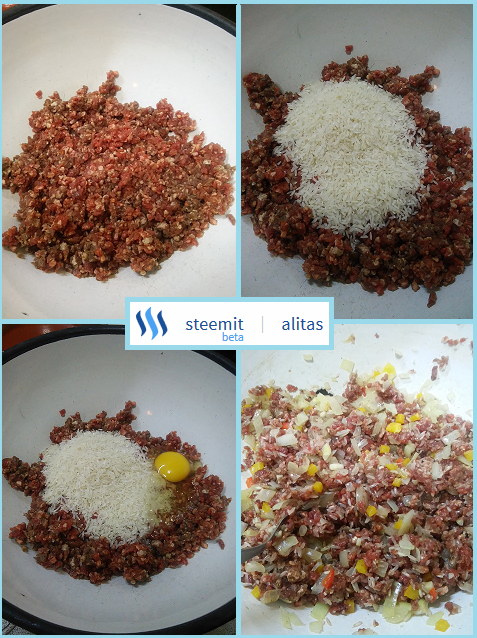 Remove the top of your 4 big Bell Peppers and seed them, be careful not to brake them. Stuff them with your mix by 3/4 of their capacity. It is important not to fully stuff your bell peppers, because your mix is composed by raw rice that will expand when you cook them.

Put the tomato sauce in a pot. Dissolve your paprika and sugar in a glass of water and add it to your pan. Put the stuffed bell peppers and cover the pot.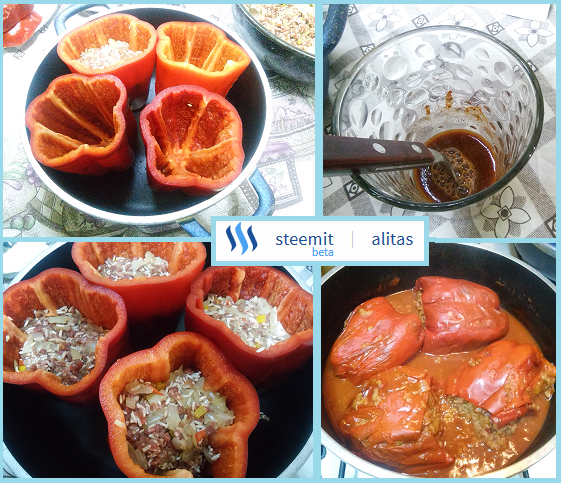 Cook for about 30 to 40 minutes at medium heat. Serve with the tomato sauce and if you wish add some milkcream to the sauce.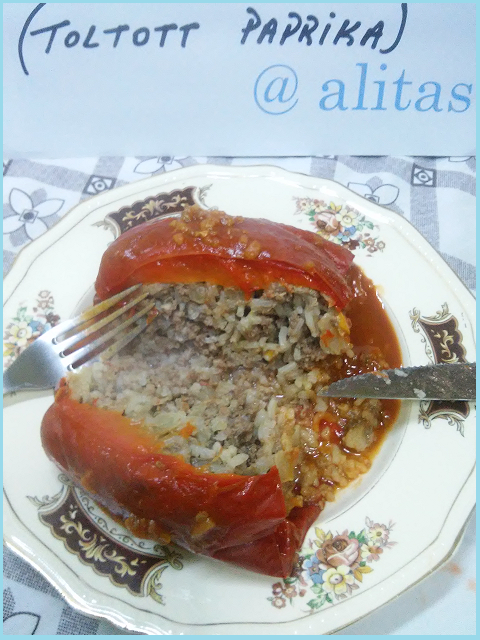 Jó étvágyat kívánunk! / Bon Appétit!
•♥•☆ Follow me @alitas! •☆•♥•
If you liked this recipe, please reblog it. Also check my other recipes on Steemit:
Grilled Norway Lobster (Cigalas) with Saffron Rice
Arugula Gnocchi Soufflé in 15 minutes!
My Chicken Thigh Katsu (Torikatsu チキンカツ ) with Carrot Cream
My Veal Chop Suey (杂碎)
Delicious and Moist Banana Cake
How to prepare an Argentinean Chimichurri sauce
My Spanish Tortilla (Omelette)!
How to prepare Argentinean 'Pastelitos Criollos' with quince cheese!
Pascualina Tart
My Organic Marmalade Crêpes!
Let's prepare a Guacamole!
My Vegetable Soup
How to prepare a Squid Cazuela with waffle fries!
Hi Steemit, I'm Alejandra! Let's prepare some argentinean 'tortas fritas'
Also you may want to read:
Thank you @blueorgy for your SteemIMG service!
New Steemit Ambassador Invites you to a City Tour through Buenos Aires, Argentina!
If
Gyuri and Mariska (my parents)