Hey guys, we're back again, this time analyzing the fantasy impact of the additions and subtractions on the Jacksonville Jaguars. I'll break down all the key moves they made this off-season and we will try to figure out the true value of these players heading into the 2017 season. If you missed the last article on the Indianapolis Colts, you can check it out here.
Let's get started!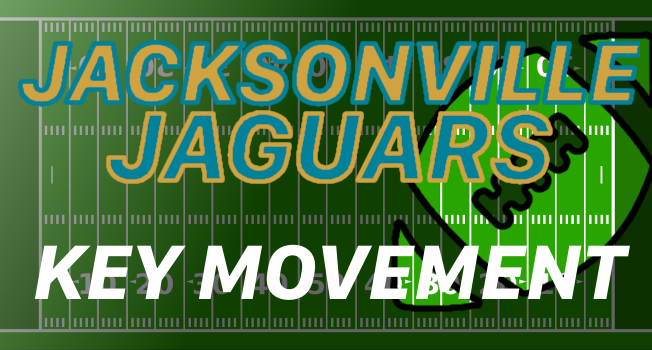 Jacksonville Jaguars
Key Additions: Leonard Fournette RB (N/A), Cam Robinson T (N/A), Dede Westbrook WR (N/A), Mychal Rivera TE (62.8), Branden Albert T (42.2)
Key Subtractions: Julius Thomas TE (66.6), Luke Joeckel G (68.3), Kelvin Beachum T (44.3)
Takeaway:
The Jaguars have had a lot of turnover, but most were players that have played minimal snaps and were not worth mentioning. Julius Thomas is the biggest name to leave Jacksonville, but in all honesty he really did not play that well for them to begin with. Mychal Rivera will replace Thomas, his PFF grade is similar to Thomas, but he is a better pass blocker. Rivera is not really draftable in any format.
The Jaguars also shuffled around their offensive line, which ranked 22nd overall last season according to Pro Football Focus. Luke Joeckel, a former 2nd overall pick, was injured last season which only allowed him to play in 4 games. He has been considered a massive disappointment in Jacksonville and he was a weak link in this offensive line. Beachum was by far the worst component of this offensive line, so getting rid of him is addition by subtraction itself.
They will replace these two with Cam Robinson and Branden Albert. Robinson should be an improvement for the line if he gets the chance, he was one of the best offensive tackle prospects in the draft and he is already use to playing on the left side, which is where they need help. Albert is more of a reclamation project, he had a horrible year last year, but the veteran will probably have the inside track as the starting left tackle, but we'll see how long that lasts. If he stumbles, Robinson has the talent to hang in there. Either way, I think this line improves. Top 10 worthy? No, but I can see them getting into the upper half of the league next season.
Digging a bit deeper, I would keep an eye on Dede Westbrook. Allen Robinson (73.9) struggled last season which opened the door for Marqise Lee (76.5) to step in and command more work. Westbrook fell to the Jaguars in the 4th round, but it's not due to a lack of talent, it was because of off-the-field issues. Westbrook has a ton of speed and could help this offense, which struggled to make big plays last year. He needs the opportunity, which is not there right now, but still worth keeping an eye on him as a mid-season waiver wire pick up.
Lastly, but definitely not least, the Jaguars spent a 4th overall pick on Leonard Fournette in the draft. Fournette will immediately take most of the early down and goal line work, while Yeldon will likely take passing down snaps. This sounds great in theory, but the Jaguars need to be leading in games for Fournette to benefit. The good news is, the Jaguars seem to have upgraded their defense over the off-season and want to go with a run-first, defensive-minded approach to their team.
Yes, you will doubt that their defense has really improved this time, doubt that the offense really will take a run-first approach, doubt that they will stay in games to stick to that run-first approach... but I'm here to tell you: It's all true. The Jaguars have tried to upgrade their defense in the past making splash moves, but nothing to the extent of this season: A.J. Bouye, Calais Campbell, and Barry Church. They essentially added three superstars at their respective positions. The defense will be good, if not great. The coaching staff also acknowledged that they need to throw less and run more.
Everything looks good on paper, but the last couple years have looked good for the Jaguars on paper, and it hasn't panned out. I think this time we can fall for it without getting burned, but only in regards to Fournette since this is turning out to be the perfect storm for him, I am not confident enough in the passing game for this offense as it currently stands. Fournette is currently being drafted as the RB13 at 24th overall, which is fair, but I do think that he is being drafted closer to his ceiling instead of his floor, so I cannot say this is a value pick at all.
The bottom line: The Jaguars offense will likely not improve much from an overall standpoint, but they look like they are going to be more of a run-first, and maybe even second and third type of team. This type of volume will be great for Fournette, but I can't see Allen Robinson having a renaissance type of year and I don't think Bortles makes it into the top 10 QB's either. I am staying away from drafting anyone in this passing game. Even though Fournette will likely have a good year, his ADP as RB13 at 24th overall is closer to his ceiling than his floor. It is respectable to pick him in this spot, just don't expect him to have a year like Ezekiel Elliott, or even Jordan Howard.
Draftable Key Additions: Leonard Fournette RB
Keep an eye on: Dede Westbrook WR
If you enjoyed this article and you play fantasy football, you should definitely hit that follow button and smash that upvote button! Next up, I will be evaluating the key moves on the Kansas City Chiefs.
If you are new to this series, check out my addition/subtraction fantasy analysis on the teams below and be sure to read my future articles. I will be covering all 32 teams.
Fantasy Football Key Movement: Arizona Cardinals
Fantasy Football Key Movement: Atlanta Falcons
Fantasy Football Key Movement: Baltimore Ravens
Fantasy Football Key Movement: Buffalo Bills
Fantasy Football Key Movement: Carolina Panthers
Fantasy Football Key Movement: Chicago Bears
Fantasy Football Key Movement: Cincinnati Bengals
Fantasy Football Key Movement: Cleveland Browns
Fantasy Football Key Movement: Dallas Cowboys
Fantasy Football Key Movement: Denver Broncos
Fantasy Football Key Movement: Detroit Lions
Fantasy Football Key Movement: Green Bay Packers
Fantasy Football Key Movement: Houston Texans
Fantasy Football Key Movement: Indianapolis Colts