I've been a diehard fantasy football player for nearly a decade now, and I am extremely active in my research all year around. I plan on sharing my thoughts by blogging on Steemit for the upcoming season, so if you like to play fantasy football, you should definitely follow me. I am active on Sleeperbot, which is a fantasy football app that sends updates in real time, but there is also a community there that is very knowledgeable. You can find me on there @USER00100000.
Before the season starts, I will be breaking down key moves around the league as they happen, I will share my draft plans and key targets for the upcoming season, break down key statistics, and anything else that I can think of. During the season, I plan on breaking down key statistics each week, look at trade values around the league, player matchups, start/sit, and again, anything else I can think of to help you win a fantasy championship this season.
So far, we've seen a lot of movement this off-season. I'm going to start off by highlighting some key additions and subtractions by each team. I'm not going to spend time on players that I don't think are worth discussing, so keep in mind these are not intended to be complete lists, just important players (and possibly coaches) that moved and may have an effect on other players fantasy production.
Lets get started on our journey! =)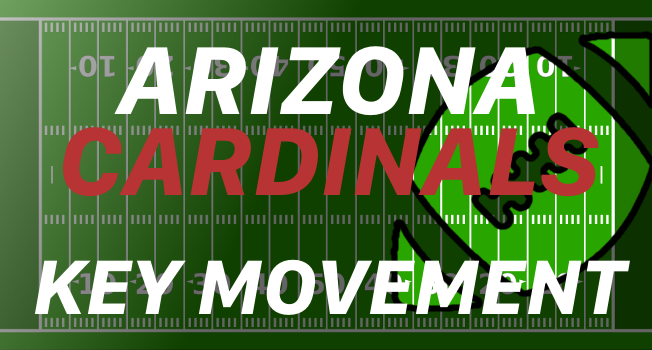 Arizona Cardinals
Key Additions: Blaine Gabbert QB, Chad Williams WR
Key Subtractions: No key subtractions
Takeaway:
Blaine Gabbert comes in as the backup to Carson Palmer, who has been injury prone at times, but unless you are in a 2 QB or Superflex league, Gabbert is not likely to be on anyones radar in 12 teams or less even if he had to take over the starting role.
Chad Williams is not likely to make an impact this season, but for what it's worth, Larry Fitzgerald compared his hands to Anquan Boldin, which is a pretty nice compliment for the rookie. Regardless, he will have to compete with Larry Fitzgerald, J.J. Nelson, and John Brown for playing time this season which makes it highly unlikely that he will make an impact. In dynasty, he is worth drafting.
Although I didn't mention any of their defense in the additions/subtractions, there has been a massive overhaul on that end of the spectrum. It's highly likely that their defense will take a step back this year, so don't rush to draft the Cardinals D/ST. This could have an impact on David Johnson's value if the Cardinals are placed in a negative game script, but considering how much they use DJ in the pass game, I don't think anyone has to worry about that.
Bottom line: Their offense has not really changed much, so there's no reason to overthink it here.
Draftable key additions: None
Next up, I will be discussing the Atlanta Falcons. Don't miss it!