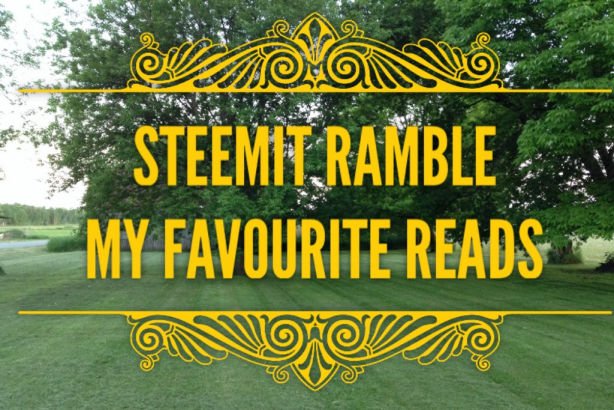 Well STEEM took a bit of a movement upward last week. It reached a buck at one point but has drifted back down along with the rest of the crypto markets.
Can't repeat this often enough. The price of STEEM being down is not the time to stop posting. You will acquire more STEEM at the lower prices than when it moves up. Think about this… a post with $2 rewards will get 1 STEEM when STEEM is at $2 but 2 STEEM at $1. Pretty simple math but shows why you need to keep posting.
Other posts by me:
— Pimp Your Post Thursday Recordings from August 16th
— Curation Corner #8 Today with Guest -- @bluntsmasha from Canna-curate
— What's Life Without Fun?
— It's Time for Witness Chat #6 - Saturday August 18th @ 11am EDT / 3pm UTC
— Pimp Your Post Thursday Today -- Aug. 16th @11am EDT & 7:00pm EDT
— Curation Corner #7 Recap of Our Time With @enchantedspirit
Onward to today's rambling
@mimismartypants writes a beautiful message about being yourself. The post is largely aimed at women and the importance of feeling good for who you are and not trying to live up to some social construct that is more artificial than realistic leaving women struggling. Barbie is a doll folks.. Not a role model.
@a1pha writes on the importance of challenging our own comfort zones. We all have them. The things we do that feel okay and we don't really question. The post has some great content but I'm going to suggest to @a1pha to take some time to learn how to craft short paragraphs. Each sentence as a paragraph is not effective nor is long blocks of text. It may be a new comfort zone break.
@thewritersblock announces the winners of their first chapter contest. I put to work some of what I already knew, what I've been learning in the Editing101 workshops and the Writing workshops and helped on the judging. They aren't kidding about how intense the discussions were. Some tough choices had to be made as some of the entries were so close to others. Congrats to all the winners.
@maquemali's story was shared at the Drop in the Ocean in the @buddyup server on Monday. It's a great share about the day she spent with her kids and how they came to recreate a photo they had taken previously. Nice work @maquemali.
@snook writes a reflective post about the importance of surrounding yourself with positive people. We never know what people are dealing with inside, even the people who are quick to humour have areas they would rather not think about. Be sure to listen to the video, it carries on the message.
While people around the platform have been talking about the need to mentor new Steemians, the @welcomewagon, led by @dreemsteem, has been quietly doing so. Seeking out promising newbies and inviting them into their growing community. The trainees receive some intensive training about the platform and then graduate into the community with a stronger sense of how to work and play on the platform. They also have the added advantage of being supported by those who went before them.
@anutu writes about a building. For the old man he asked about the building, it was just a building. For @anutu it means so much more. Nice work @anutu.
@kennynneken is a young man with a passion about memory training, our memory. In this post he explains how we can use Da Vinci's Sensazione principle to more fully develop our senses to enjoy the sensations of the world. Strengthen our senses helps to build the neural pathways to our memory. Excellent post and well worth a very thorough read.
@thekittygirl writes on a wide range of topics on the platform which reflects her range of interests and knowledge. In this post she joins the many ulogers across the platform and shares with us her day last Saturday as she took a roadtrip to visit with and help out others. Something she is well known for on the platform. @shadowspub forgives you for missing the Witness Chat, although you were missed.
@kleonella shares with us a micro sketch she has done. The sketch can't be more than 5cm or 2" in size. Some lovely detail has been used in that small space along with nicely laid out process shots.
About the Steemit Ramble
The Steemit Ramble is a manual curation project written by @shadowspub since August 2016. She scours the blockchain to locate and share the best posts so you don't have to. Every day many quality posts disappear on the blockchain leaving their authors frustrated they aren't seen and readers just as frustrated trying to find them. This curation project brings readers and authors together.
How You Can Participate?
As hard as she works, @shadowspub doesn't find all the best. You, as a reader, will find posts that have been missed and really should be seen. You can take a part in bringing these posts to light and earn a share of the post they are published in.
The Steemit Ramble has it's own discord called, Steemit Ramble. Here you can nominate posts you've found and think belong in the Ramble.
How to Nominate a Post
Read How I Manually Curate to give you an idea of what I'm looking for in a post. This covers the formatting, the quality of the writing is just as important.
When you find a post visit the Ramble discord and submit it to the #nominate-someones-post channel by writing a short nomination
It's that easy. I review each submission. Those I select will receive credit for the nomination, their nomination will be part of the entry in the Ramble and they will receive a portion of the SBD earned when the post pays out.
Supporting the Steemit Ramble Curation Project
In addition to reading and upvoting the Steemit Ramble, you can support the project and the authors featured in it by:
Delegating even as much as 25 SP to @steemitramble -- this will increase the voting power of the account when it votes on those curated. Delegating is like loaning me some of your Steem Power so I can vote on others posts with a larger vote.

Join the curation trail on SteemAuto and then join the curation trail. The trail is called Steemit Ramble


Pimp Your Post Thursday
Don't forget, Pimp Your Post Thursday takes place every Thursday at 11am and 7:00pm EDT on the Steemit Ramble Discord. Come and join the fun promoting your posts and getting to know others.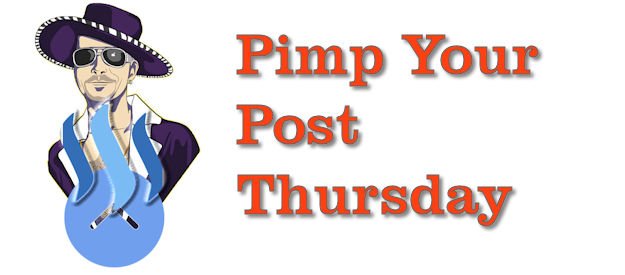 Until Next Time — It's All About Community

---
If you like this, please follow me and upvote the post.
---