My Witness Application by 👨🏼‍💻 @c0ff33a ☕️
During the 15 moons (as steemd.com so eloquently puts it) I have been on Steemit, my followers have steadily grown and I have found many, many friends on here. In this time I have grown more and more committed to reading and sharing as much content as I can from the incredible content creators this platform has. I was fortunate to join the #thealliance family founded and led by the Witness @enginewitty , it has been an inspiring experience being around a group of such dedicated content creators who support as many as they can, engage with so many and ensure this platform retains active accounts.
Some people say...
I leave lot's of comments, I don't notice it myself but as part of my daily routine on Steemit I enjoy reading through posts, upvoting them and leaving a comment that will at least mean something to the content creator and hopefully inspire them. I am particularly keen to support new and growing accounts, and make the effort to seek out the content creators making excellent posts but receiving very little in rewards for them - and do what I can to help with upvote and resteem to gain visibility for their posts.
What does this have to be with being a Witness...
I have invested a large amount of my time and money into this platform, and I would like to see it continue to grow and prosper in the future. Steemit is based around the cryptocurrency and blockchain Steem, everything we do on here is processed through servers around that world which are hosted and managed by actual members of Steemit - they are called Witnesses and without them this platform we all love would not exist. We can all vote for Witnesses, and we all should be doing so - the top 20 Witnesses who have the greatest number of community votes with the highest Vests (Steem Power) from them hold influential control on the direction this platform takes - so part of our voting a Witness is to ensure the people we vote for are contributors to the community and have the best intentions for this platform. Outside the top 20 are the back up Witnesses, who are still supporting this platform by running the blockchain and processing transactions. It is my belief that every Witness is contributing to keeping Steemit running, and that is why I decided to invest time and money into running a Witness server.
What are the specifications of your Witness Server?
I read many, many guides while researching being a Witness - and of course I searched Steemit for them because that seemed the obvious place. The problem with Steemit posts is they are locked after 7 days, so the guides can not be updated to reflect changes in both the Steemd process version itself or the requirements to run a server. The most helpful guides I found were by Witness
@yehey
and he now has this
Witness set up and install guide
which exists outside of Steemit so he can update it to reflect changes in the software and required hardware.
My Witness server consists of
2 x Intel Xeon L5640 2.26ghz 6 core CPUs
32 GB Ram
250 GB SSD
Ubuntu 16.04.4
32 GB Ram is barely enough to replay the blockchain, and I will need to upgrade the server in the very near future to keep up with the blockchains growth. To give you an idea of how quickly it is growing, last October the Blockchain was 36gb in size, two weeks ago when I downloaded it to replay on my server it had grown to 106gb and it is growing every day.
The server is handling the work of running the Steemd process well, when I first approached the idea of being a Witness I decided to run something that would be affordable - so I can climb up the Witness ranks at a realistic pace without feeling pressure. If I progress well I will reinvest into a more powerful server and add a Node Server to increase my support of the Blockchain.
I have a Plan...
I did not wake up one day and decide it would be a good day to start running a Witness server. I have read a considerable amount about the process and requirements, including understanding that I need to gather the votes of the community to climb up the Witness ranks. Partly I expect to achieve this naturally, although I am very keen where possible for people to avoid displacing an existing active Witness vote with one for myself. What I would like to do is fill the gaps, gain a vote where there is a spare slot available or when an inactive Witness is voted for. In addition my plan is to encourage Witness voting to the many active accounts that have still not placed a single vote - I strongly believe many people are still not voting for Witnesses because they do not know how, or they do not understand the significance. By creating educational posts about Witness voting, and sharing posts made in the community about it I hope to increase awareness and participation to further the progress of this platform.
What skill or ability can you contribute as a Witness?
With 20 years experience of running my own websites, I have the technical ability to run and maintain a Witness Server. I have manually compiled Steemd rather then running the Docker pre-built system, and learned a great deal about the blockchain and how it runs along the way.
The greatest contribution I can give however, is what I already do on a daily basis - read and share posts leaving insightful and encouraging comments. While the Blockchain needs Servers to run it, we still need content creators to generate posts - retaining and encouraging them is key and I dedicate a considerable amount of my time to spreading my own upvote around as many people as I can.
By running a Witness server, I am making my own personal statement to say after 15 months of posting on Steemit I am here to stay for the long haul. I believe in this platform and more importantly I believe in all the incredible content creators that post on it every single week, sharing aspects of their life, writing incredible stories or poems, sharing photography of places from around the world many of us would never see otherwise.
This is my way of giving back to platform that has brought me so much joy and friendship, and every Witness vote I receive will help me to reconcile a problem I created when I joined Steemit of following every single account I came across.
How can we vote for you as Witness?
Voting for any Witness is very easy, although before you vote anyone you should research the account and find out what they are doing to contribute to and support Steemit. Just go to this page https://steemit.com/~witnesses or use the hamburger menu top right next to your logo picture, and choose Vote For Witnesses from there. The Top 50 you can can easily select from the list, for anyone else you wish to add you need to enter their account name in this box at the bottom of the list

If you wish to vote for me I would advise you to copy my account name
c0ff33a
And then paste it into the Vote box. If you are typing my account name it is
c zero f f three three a
If you made it this far...
Thank you very much for sticking with me, this is probably the longest single piece of writing I have done so far on Steemit. I have tweaked and revised it many times, to be honest I am still not happy with it but after two days of tweaking and editing it's starting to eat into my comment and upvote time in an unacceptable way. I could have mentioned so many accounts on here that have influenced and helped me, but I did not want to turn this into some sort of needy mention all the accounts to get noticed. I mentioned @enginewitty because he has had a profound effect on my entire outlook on Steemit, I truly respect the way he invests so much time and effort into people on here and supports them. While I was putting my server together, @yehey guides were the most helpful to get me up and running and he is a very active and supportive Witness who earned my vote because he takes the time to share his knowledge.
I would like to say I have the upmost respect for sircork, his work with youarehope is exemplary and I know he deserves a far higher Witness rank then he is currently reaching - the work he does supporting the most needy around the world through this blockchain is incredible and something we should all support. I don't need to mention him, he is omnipotent and will see this using the force.
I also have the most incredible respect for Drakos, even though I have never interacted with him in any way. Throughout my research he is always appearing helping and guiding people, a man always willing to share knowledge and help. Prevalent throughout various Discord servers and also Steemit Chat - he is a Witness that will always have my vote for his technical knowledge and approachable demure.
Finally, I struggled for some time to decide if I should keep this post business like - or finish it with my usual footer which is almost a post in itself. I decided to listen to the many people (you all know who you are) who keep telling me to keep being "ME" - so the footer stays because it really is a little part of me 🤗
Some of my previous posts you might have missed
---
---




Kind thanks to @enginewitty for employing his Ninja graphic design skills and producing this 🔥 banner


If you enjoyed my post don't forget to leave an Upvote, feel free to comment on what you liked or where I can do better even. Follow @c0ff33a for regular and varied posts, photography, my weekly VLOG, posts on coffee roasting and brewing - just follow and see.



#thealliance
For the simplest way to upvote and promote your work, log into SmartSteem it's the smartest way to get your work noticed.
Join Steemfollower and get upvotes in return for upvotes. It's free, simple, easy to find new content to upvote and get your own content seen by more users and possibly upvoted.
New @brotherhood upvote service, send between 0.1 and 0.3 SBD to brotherhood with your post link in the memo for an profitable upvote.

All photos are my own, taken with my iPhone. All my steemit posted pictures can be freely used by other Steemit users in their own blog posts - all I ask is that you follow me and credit @c0ff33a linking to my post you took it from. You can also follow me on Twitter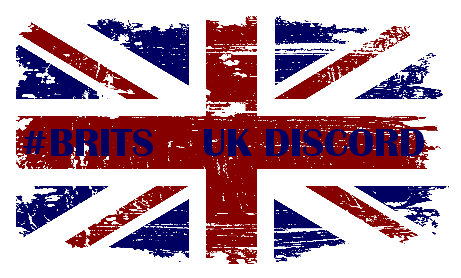 Visit #BRITS Discord Channel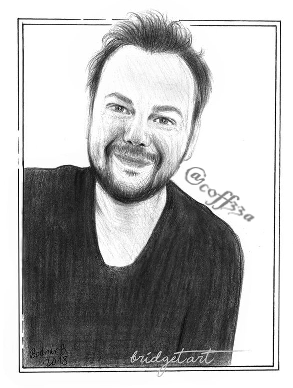 👆🏼 Me ☕️
The picture to the right kindly sketched by the wonderful @bridget.art , be sure to check her incredible art out https://steemit.com/@bridget.art
The greatest challenge we face on Steemit is getting our posts seen, I have always believed the simplest and best value way of doing this is by commenting on the blog posts of others, the more you engage people and interact with them the greater the chance they will visit your own blog and return to the favour.
!steemitworldmap 53.766547 lat -1.801500 long Bradford, West Yorkshire, United Kingdom. d3scr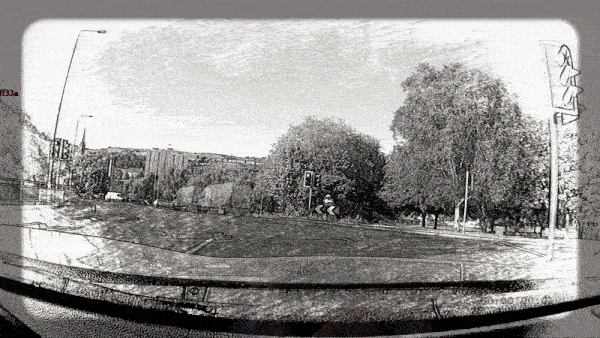 This awesome animated Banner has been kindly been created by the wonderful @snook