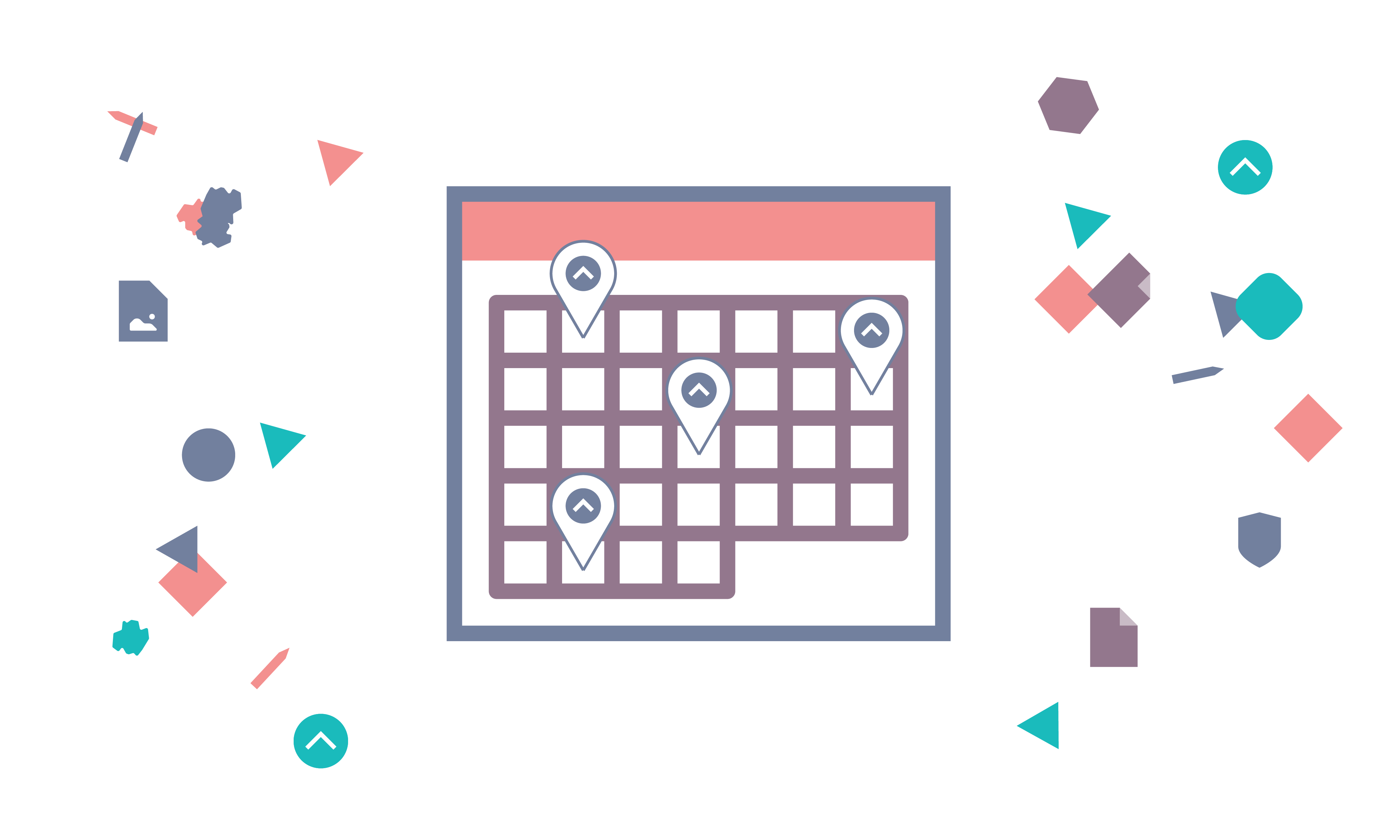 Upvotes of the Week is a weekly curation post - presenting Sndbox fellow content and highlighting creative / impactful work by the greater Steemit community. (Part of the SBD earned from this post will be split among the authors featured below.)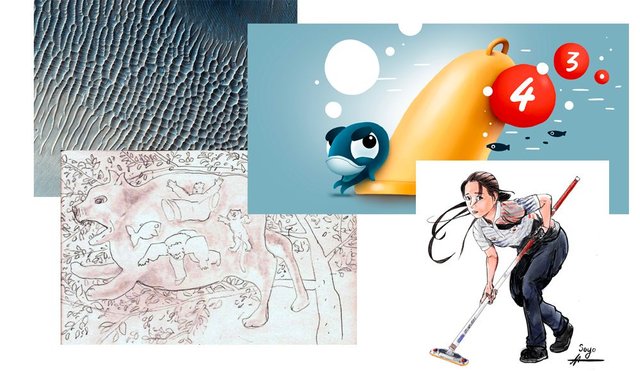 @osm0sis
:
Hong Kong is a city packed with architectural landmarks. Come and discover some of its most iconic and sometimes controversial skyscrapers.
@paolobeneforti
:
Today's drawing session has been quite satisfying - and I don't say it often! I did a lot of drawings and little paintings in the last months. Somehow it happened also thanks to Steem.
@erb
:
I have always been fascinated by satellite images of our solar system. The textures and terrains of the planets, moons and asteroids around us (and beneath us) have often found their way into my drawings, and flipping through the images often sparks new ideas for my collection of short stories. In each post in this series, I will present one of my original drawings alongside a resource for incredible satellite images.
@carrotcake
:
I made a retro-style movie poster for Law-Me Brothers created by @familydoctor and @gochuchamchi. Law-Me Brothers is a visual narrative that they re-created based on true stories and shared on Steemit. The design of the poster is inspired by movie posters from the 80's which were often hand-painted by graphic artists.
@dunsky
:
Pushing any Steem notifications to your mobile is easy with the help of @eSteemapp. Here is nice introduction post about it with beautiful illustrations by Fil Dunsky. You can find some sketches there as well.
@soyo
:
I painted Young-mi Kim, the lead of the Korea national curling team, in commemoration of this winter Olympic Games. There was a lot of trouble in the painting process. I will introduce the process of approaching the problem and solving it.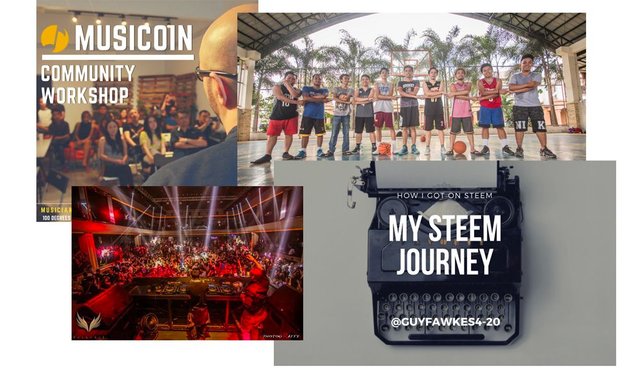 @jassennessaj
:
We had a great meetup and game last time. It was great and all of them had fun. This time, we want to make it big again this Sunday (2 days from now). With that, we encourage Steemians to be present this Sunday for our 2nd Basketball event. Here are the details for the Sunday's activity.
@djlethalskillz
:
Musicians On The Blockchain: Steemit & Musicoin Workshop | Weekend Recap w/ DJ Lethal Skillz.
@Leaky20
:
With high rates of mental health issues being prevalent among youth demographics in society today, it is important to identify and bring awareness to some of the barriers that youth face when trying to access mental health services. This article discusses some of the barriers that youth face when trying to access services.
@meanmommy33
:
This post is about the first @steemsugars meet up in London that I finally managed to join as the leader of the group! It was simply amazing, interactive live with my favorite girls and meeting some I didn't know in person! It is also a tribute to friendship and how it grows through the platform, having started at @steemfest! Steem On!
@heymattsokol
:
We're stoked to announce the release of the first draft of this book. It's one of the most useful resources ANYWHER for gaining more followers on Steem the right way. In this book you learn how to grab attention, engage with your audience, and build your own steem community project.
@teachblogger
:
As a teacher, I can say that teaching is the hardest job ever. We have to deal with students as well as parents. Teaching is not getting enough attention in society, so we have to think about many things at the same time. If want to know how hard teaching is, you are welcome to read my post!
@mintvilla
:
Climate change has impacted different regions in different ways but where I live, in East Coast, we definitely have been experiencing more precipitation each year. The problem with rainfall is not only about the weathering event itself but non-point source pollution exacerbates with more rainfall.
@ayijufridar
:
Meetup Bereh KSI East Aceh, increasingly strengthens the cohesion of Steemit Indonesia Community. However, this does not mean boring meetup this time. In fact, it can be said a lot of constructive criticism in it, as one participant expressed about the licking behavior of some Steemians, paid upvote, and plagiarism of many Steemians from Indonesia. The Steemians are also advised to develop creativity to achieve success in Steemit is sometimes easy, but not infrequently should be bloody. No pain, no gain.
@GuyFawkes4-20
:
I am not a whale, not even a dolphin, nor do I have the most significant accomplishments on this platform but I do think that what I built so far here is solid and that the projects I work on have and will have an enormous impact on the community. I am here for a while, and I was able to meet many amazing people with different views, and I got a good understanding of how things work, and hopefully, the advice shared in this series will give you a hand.
@luvabi
:
@luvabi together with @grazz, @bearone and witness, cloh76 bring our discord single-and-mingling to life by having our first Single Meet and Greet on March17 at the hottest place in Metro Manila right in the heart of Bonifacio Global City! Free tickets to this sizzling meet will be given away, just watch out for announcements on discord or on our walls. Couples are welcome to join @luvabi and @greymonolith as we are designated chaperones. Contact @grazz for party details and tickets!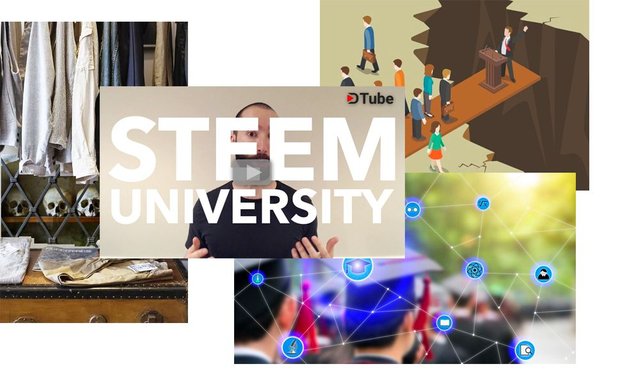 @jeffbernst
:
I saw an interesting post on DTube last month called "What Would A Steemit School Look Like?" I want to talk about what a Steem university could look like and how I think it could be completely different from our current system. I'm actually working on a site similar to the one I describe in this video — I'd love your feedback!
@bree1042
:
From now on I'd like to start a new series of English words: Body Worlds. Don't worry. I won't show you any mummified human body here. In this series, I'll teach English words and expressions that have body parts in it, such as skeleton in the closet, neck and neck, from hand to mouth, etc. Today I'd like to teach "skeleton in the closet". What does that mean? It means "embarrassing fact that you wish to keep secret."
@kenan1989
:
Sometimes it's really hard to convince to someone. I believe sales people has some skills to convince to people. Reciprocity or superstition might play important role on to convince people. I gave some tips about it. I hope you like it.
@emrebeyler
:
Powering up is a process on steem blockchain where you convert your liquid STEEMs to Steem Power. Every time an account powers up, it broadcast a "transfer_to_vesting" operation to the network.
@fingersik
:
This year (actually in about 4 months) I'll have to present my Bachelor's thesis. What does that mean for me? It means that I will have to spend hundreds of hours doing research, summing the knowledge up and finally writing down the outcome. What will I receive for it? The biggest advantage is that I'll have deeper understanding of how to deal with information overflow, thus making myself a more efficient human being. What about Blockchanizing the Bachelor's thesis through Steemit though?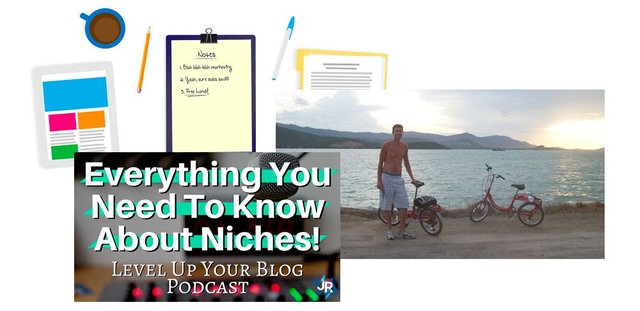 @jrswab
:
In this weeks' episode of the Level Up Your Blog podcast we dive deep into the art of the niche. The episode was recorded live on the @minnowsupport's MSP Waves Radio this past Wednesday at 12 am UTC (Tuesday for everyone behind UTC like myself). The next show will be Wednesday, March 7th at the same time (Tuesday, March 6th for the US).
@world-travel-pro
:
In this ongoing series our very own "World Travel Pro" explains in detail how to live the life of a long term budget traveler. Here in part two he goes into further discussion of the kind of investments which lead to free time to live life how you want to. He also talks about the difference of living life "Travel Pro" compared to living the life of a "Digital Nomad".
@jaff8
:
A digital marketing plan is much more like a road map that one needs from time to time. Plans are so invaluable, anyone who wants to succeed definitely needs to take some time to plan. A good marketing plan will help in increasing your business' search engine optimisation, and also the web traffic.
---
| Power-Up | Weekly Challenge |
| --- | --- |
| | Each week, the authors featured in this weekly post receive Steem Dollar rewards for powering up. Weekly challenges are meant to foster Steem Stewardship and provide new ways of rewarding engagement. A big congratulations to @fingersik for First Place this week! |
Special shout out to @jeffbernst for creating a Power-Up tracking tool, learn more here.
Support Creative Authors and Impactful Projects
---
Discover more curation initiatives (with rotating themes) through @sndbox-alpha. Learn more here.
---

Want to support Steemit authors like these? Consider joining our curation trail! You can learn more about the @sndbox incubator mission and 2018 program here.
---