Read here about the meetups in August and meet some of the people involved in the Steemit Community. There are also some great ideas for organising your own meetup, and maybe a little inspiration.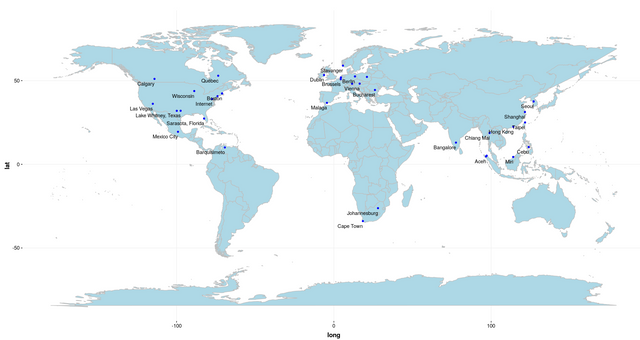 Confirmed Meetups
These meetups show pictures of the events. A big shout out to the Indonesian Community. Their meetup looks awesome.
Proposed
If there is a post with pictures of the following events in August please send it to me for inclusion.
Monthly Updates
I will update this post each month to show how the community is growing around the globe. To make my job easier It would be great if you have had a meetup that you would like to include, please post me the link to the summary post, after the meetup has happened.
I have no doubt this map is incomplete so please send me more places to include
---
Thank you for reading this. I write on Steemit about Blockchain, Cryptocurrency, Travel and lots of random topics.