This stunning 1952 Ferrari 225 Sport Spider set to be a Monterey star next month when it hits the auction block through RM Sotheby's, especially because it's one of twelve examples fitted with Vignale spider coachwork. And for only $US 4,000,000 or $US 5,000,000, it's yours... :-)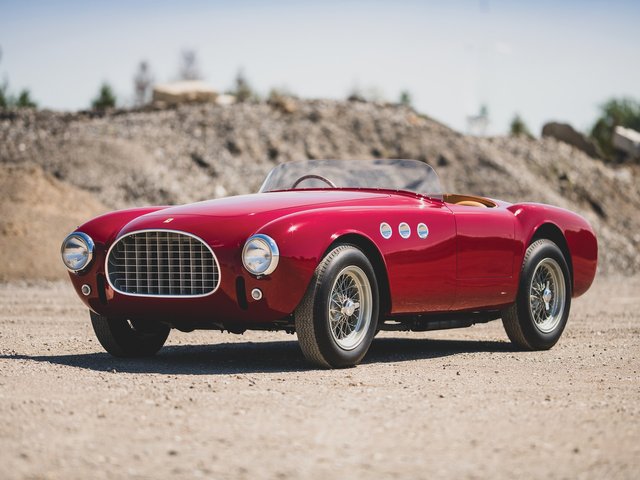 Just for info, RM Sotheby's has finally posted the starting prices for its August sale. The table has been updated accordingly (see below).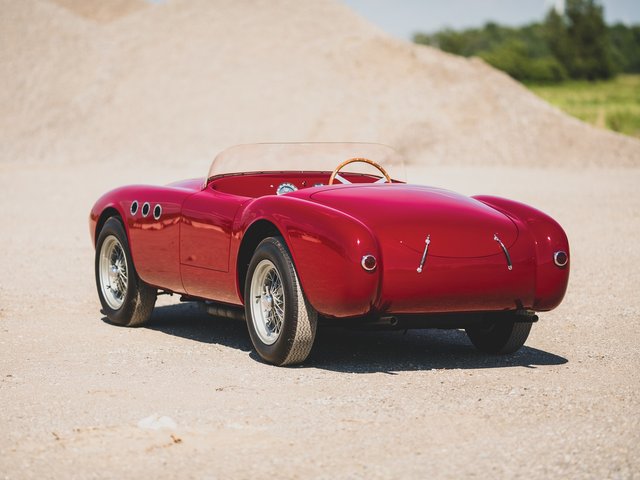 History of the Ferrari 225

The Ferrari 225 was presented in 1952 in order to replace the 212 Export. As always with Ferrari, its name comes from the cubic displacement of a single cylinder, evolution of the Colombo V12 engine. Two models were produced, both with a coachwork by Vignale, Italian coachbuilder founded in 1948 :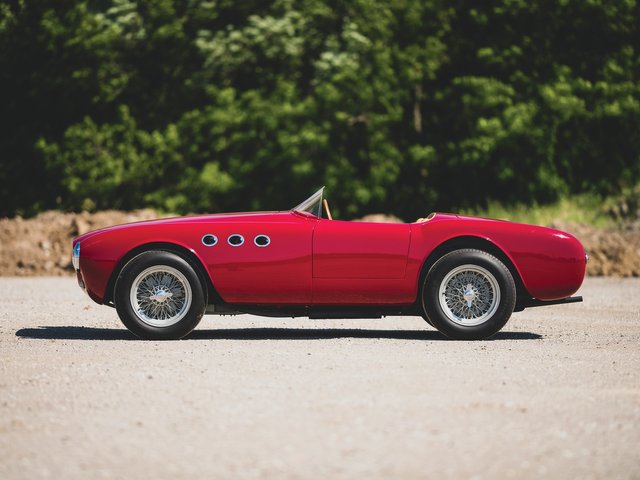 Spider model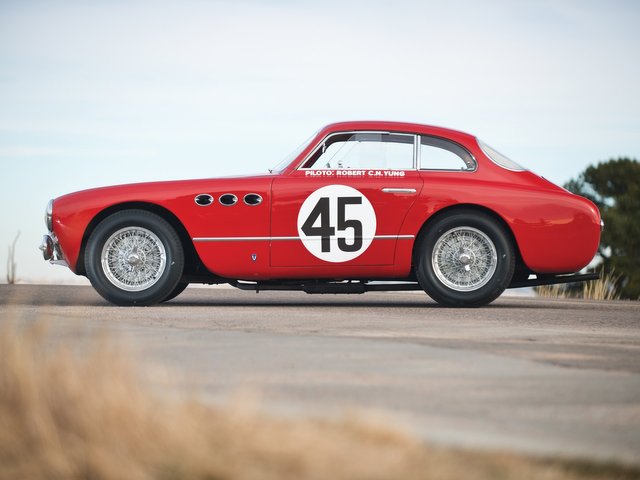 Coupé model
Sold for $US 1,237,500, 2013

The predecessor to the legendary Ferrari 250 had many successes in competition (2nd in the 1952 Tour de France, victory at the 1952 Monaco Sport Grand Prix...), over 60 class and overall victories.
This example was built in July 1952 and raced in the UK and Argentina through the 50's.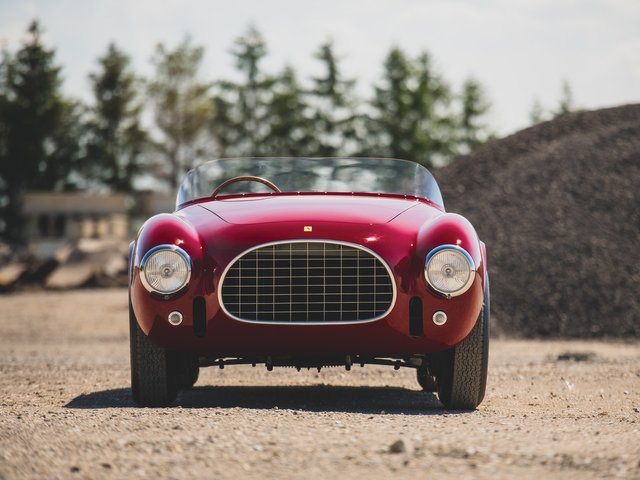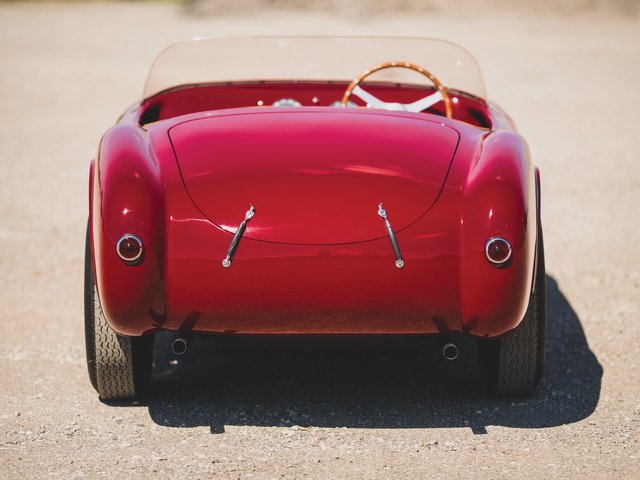 Specification

The Ferrari 225 has a V12 Colombo engine with 3 Weber carburators producing 150 hp and can reach 230 kmh.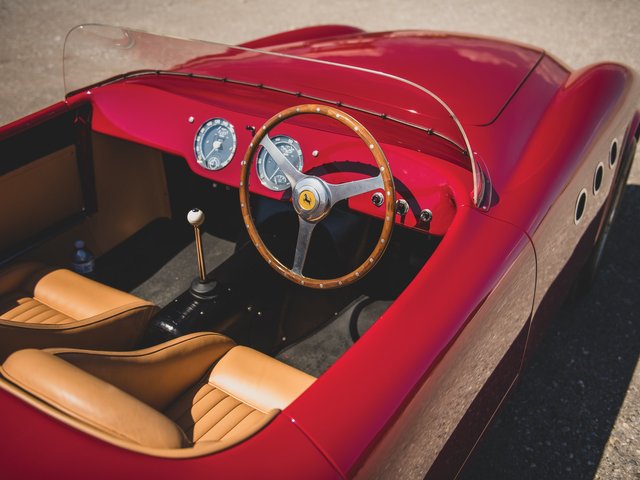 In 1995, this example was restored by Peter Markowski, founder of RPM (Restoration and Performance Motorcars, Vermont - US) with bodywork by Classic Coach. Beautiful leather interior with this wooden steering wheel and Jaeger gauges.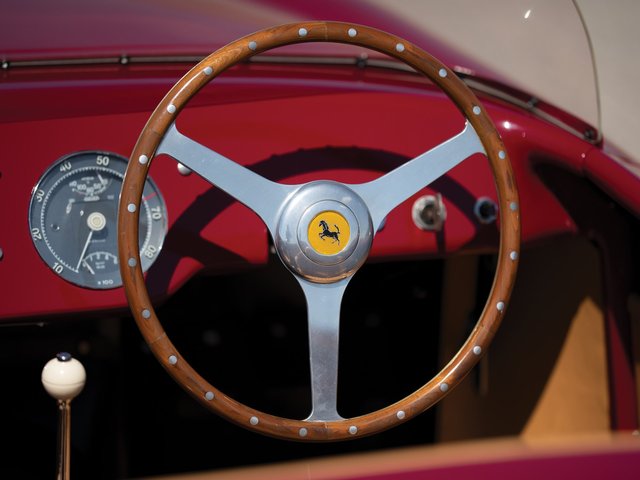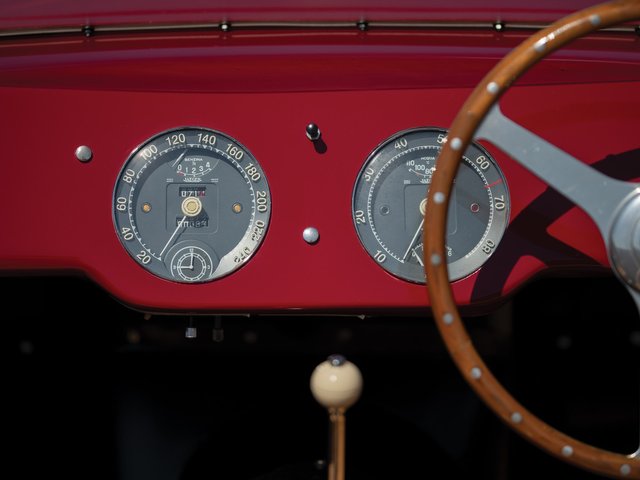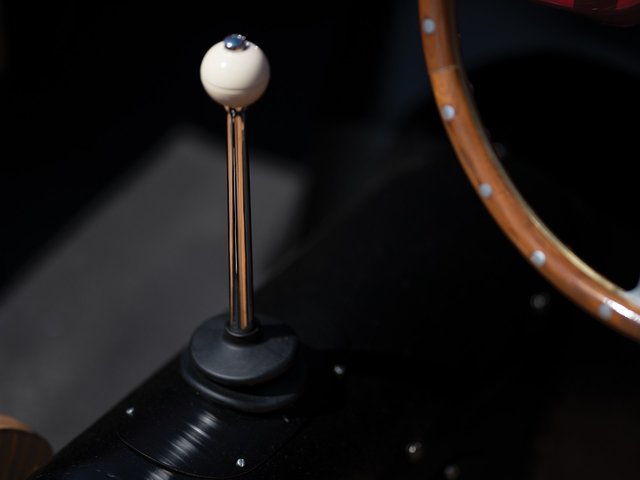 Lot Auction

| | |
| --- | --- |
| Date : | 15-17 August 2017 |
| Place : | Monterey, US |
| Price : | $US 4,000,000 - $US 5,000,000 |
| Link : | RM Sotheby's Monterey |
During this sale :
| Model | Estimate Price | + |
| --- | --- | --- |
| Porsche Type 64 | Unknown | More |
| Maserati A6GCS | $US 3,750,000 | More |
| Jaguar XJ13 Recreation by Tempero | $US 350,000 | More |
| Jaguar Pirana | $US 400,000 | More |
| Ferrari F40 | $US 1,500,000 | More |
| Facel-Vega FVS | $US 250,000 | More |
| DeTomaso Pantera Si | $US 275,000 | More |
| Shelby GT350 H | $US 90,000 | More |
| Ferrari 375 MM Coupe | $US 5,000,000 | More |
| Lancia Aurelia B24S | $US 325,000 | More |
| Ferrari 196 SP Fantuzzi | $US 8,000,000 | More |
| Jaguar XK 120 Roadster | $US 350,000 | More |
| Alfa Romeo 2000 GT Veloce | $US 90,000 | More |
| Ford GT40 Roadster Prototype | $US 7,000,000 | More |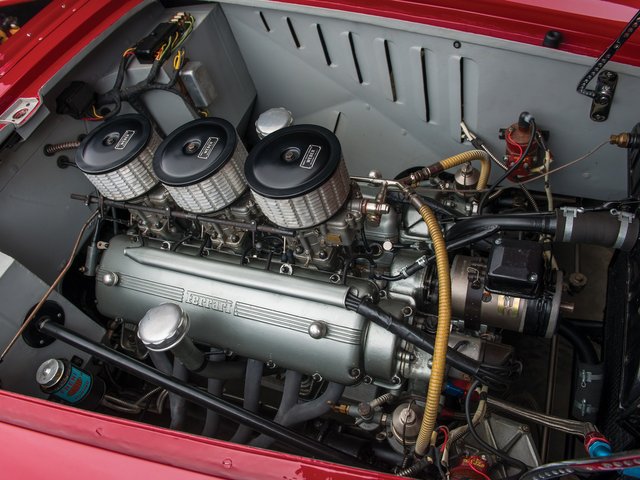 Sources
RM Sotheby's Monterey
Lot : Ferrari 225 Sport Spider
On Wiki :
Ferrari 225
Vignale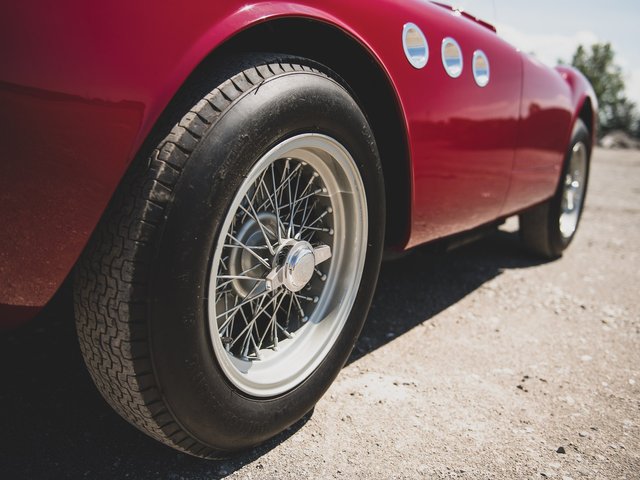 Last Posts on Car
Ford GT40 Roadster Prototype
Stanguellini 1200 Spider America
Alfa Romeo 2000 GT Veloce
Jaguar XK 120 Roadster
Ferrari 196 SP Fantuzzi