Earn your rewards on over 80 active bounties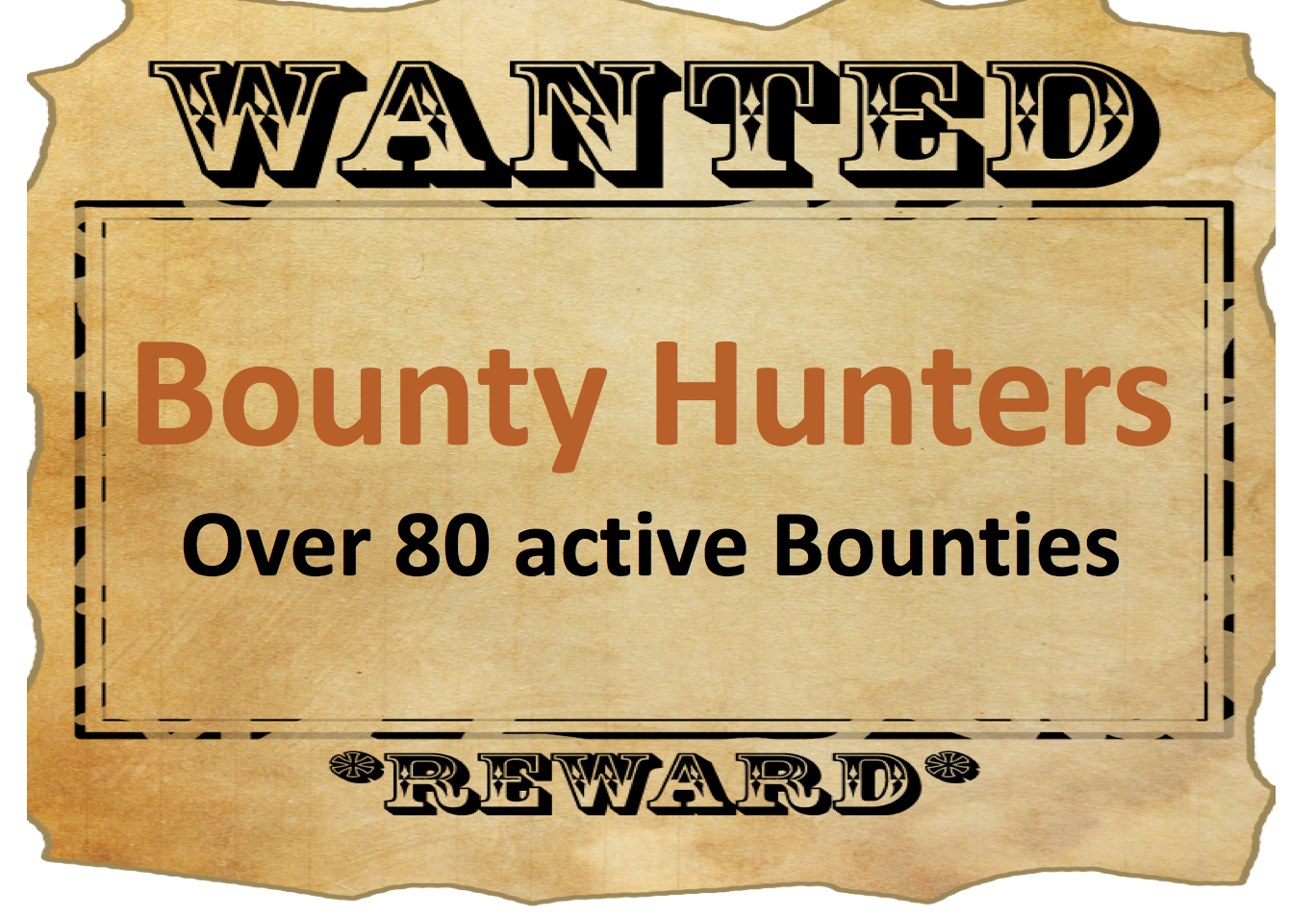 We announced "how bounties work" a few days ago. Even though this is a very early version without a real interface more than 70 bounties have been created so far. Most of these are rather small, many less than 1 Steem. Still it may be worth your while to check out these posts and see if you can score some of the bounty rewards.
News about this report
We are currently trying to update this report every other day. Given that bounties run 7 days mostly this should be a good frequency and balance between spam and giving everyone a chance to participate in each bounty.
We changed the minimum bounty size we will include in this report to 0.1 STEEM or SBD. Let us know if you think this is too low?
Make sure to reference your bounty
There have been a few bopunties that have been returned. This is rather odd, since every commenters could just upvote himself at 1% and get all the payout if noone else gets upvoted.
For bounty creators: Make sure you point out the bounty opportunity in your post or better yet your headline. That way you will get more attention and your readers know what to do to earn the rewards.
Also make sure you upvote the right commentaries!
Over 80 bounties active
We have had over 100 bounties created so far, of which 13 have been paid out so far including our 300 Steem logo contest.
So there are over 80 active bounties at the moment. Check out the list below and maybe you can earn some of the rewards. Again some have been returned in the past so there is certainly an opportunity for bounty hunters to make some extra rewards.
Currently finding bounties is hard
Since there is no easy way to search for bounty posts, we will create these lists of bounties on a regular basis, so make sure to follow the @steem-bounty account.
Some posters use the "bounty" and "steem-bounty", so you can look for those as well. If you create a post an plan to use a bounty, make sure to add a bounty tag and ideally announce in your post or via the headline that you are providing a bounty.
So here is a list of the active bounties and their payouts. Happy bounty hunting.
Remember in order to qualify for a bounty reward you must write a comment to the bounty post, which needs to be a top level comment (direct response to the post).
Support our witness
Thank you very much for your attention and we hope you will vote for us as witness!
In order to do so you can go to:
https://steemit.com/~witnesses
And enter the "steem-bounty" account into the text field and click vote.


Or use steem-connect to vote directly for us as Steem witness!