Continuing to blog on all the fascinating aspects of my experience on our Steem blockchain, here is my twelfth monthly one year update!
Since posting my introduction on 14 May 2019, these updates represent my "log" of sorts, giving my readers a monthly window into my "journey" through the Steemisphere - a new "virtual world" based on the creation of our Steem blockchain.

So ... "What are you doing 'in there' @roleerob and how is it going?"
Note: A link to an index of my Year One's posts is in my profile. The post which follows is complimentary to it and together will be my "contribution" to the Steem blockchain about Year One of my "journey."

Status or "Executive Summary"
To begin, here is a brief overview to answer the "how is it going" question we should probably be "checking in" with ourselves and answering, from time to time.
________________________
Statistics
There is an old saying, "numbers don't lie." Yes, well, there is also an old joke about the executive asking the accountant, "what do the numbers say about how we're doing?" to which the accountant replied, "what do you want them to say?" ... 😉
Required to issue a monthly report for most of my career, with numbers to quantify progress, here are a few: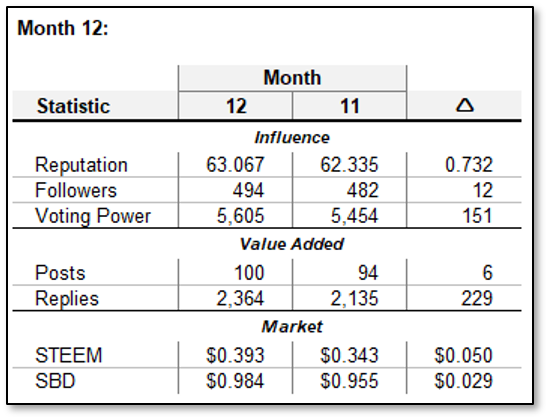 To date on my Steem "journey," these numbers are the most important. The first three quantify our influence on adding value to the Steem blockchain. And the second two, the actual work we are putting in to add value ourselves. Given all of our rich diversity, I trust we all have one focused objective in common - adding value to the Steem blockchain.
We want the value to go up!
How is that working for us? Well, you see here the market numbers, i.e. the "bottom line" of how our investment is doing. Up modestly over last month. Pretty good, right?

For this "Annual Highlights Edition" of my monthly updates, I took the extra time, to put together the simple metrics shown above. What do we see? From the absolute bottom of the recent "crypto winter" lows, STEEM has risen about half as much as the market overall.
Just a coincidence? Nothing to be concerned with? It is relatively easy, dear reader, to find post after post which encourage all of us "in here" to remain faithful to STEEM, power up at every opportunity, etc. The "heavier handed" ones will even make some pretty unpleasant statements about anyone who might speak "ill" of STEEM ...
My response? What it has been for some time. I have made it sufficiently clear that I have stopped any further (with a few minor exceptions recently, to fund SBI prizes ...) investments into STEEM, although capable of much more. The "numbers don't lie" and I refuse to allow some "emotional investment" to overrule sound judgment. That can be and often is the path to disaster ...
Why I am still around? Please read on, for the "qualified" answer ...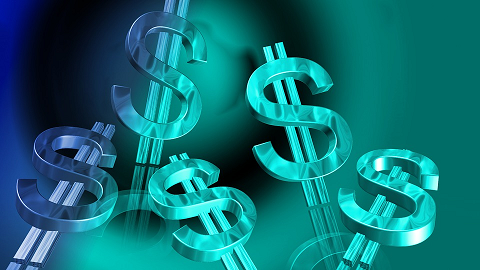 Source: Tim Cliff Post - SBD Explained
________________________
Engagement "Formula"
A steady work-in-progress, is attempting to maintain the following "rhythm" in the investment of my time:
Engaging "down" with all of the many great Steemians steadily adding value and working hard, who have a smaller stake and doing what I can to encourage them.


Engaging "up" and adding value, as much as I can manage, to the posts of those who may chose to ... uhhh ... increase my "influence" ... 😉 ... to help those in #1 ...


Adding value by writing my own posts, so #1 and #2 have some idea of why they would want to hopefully "engage" with me ...


I don't have my stopwatch out or anything. I just try to be mindful of switching from one to the other. Part of the "flow," as I have written about elsewhere, is naturally regulated by your decline in voting power.

Year One Awards and Accomplishments
In this section of my routine monthly update posts, I highlight anything which stood out to me in the way of an award or accomplishment. As much as anything, it's for my reference, when I look back over time and ask myself,
"Are you really accomplishing anything meaningful 'in there' @roleerob?"
For this "annual edition," I have highlighted what stands out to me for Year One of my "journey" on the Steem blockchain ...
________________________
"Mileposts:" 1,000 SP Earned and 100 Posts
Within the last 6 weeks, I achieved two significant "milestones" on my Steem "journey" - 1,000 SP earned and 100 posts!


Reached in April, I was quite pleased with this. I am not likely to invest any more of my hard-earned income into the Steem blockchain, until I see some significant improvements in key aspects of it, but I will still remain relatively active (for me anyway ...).
While I am at it, I like the idea of measuring progress with 1,000 SP earned "mileposts" along the way ...

Reached in May, I was also very pleased with this. For many Steemians, I'm sure this might be a "ho hum" moment, as they churn out posts quantitatively at a far greater clip. But ... As shown in the "Executive Summary" section of my One Year on the Steem Blockchain! post, my posts aren't ... uhhh ... "normal" ... As this could've been 805 posts in one year ...
For me and my "journey," I am quite content with this.
Note: As a little "inside secret," these 100 posts include a "boo boo" post that I was unable to delete. So ... Actually, this post is my 100th "real" post! 😉 And while we're on the subject, take a closer look at that 100 post image. What are the odds of getting those numbers on the total post and average post payouts? 👍
________________________
Publishing "Road to Recovery" Travelogue Series
Beginning with my Reflections: My "Road to Recovery" Trip post through to my Recap of "@roleerob's excellent adventure!" In winter ... post, I wrote 28 posts in a little over 5 weeks, including my new record of posting 15 days in a row (I started out planning to write ~ 1 post per week ...)!
Blessed with this wonderful opportunity to both relive and create lifetime memories, I made the most of it. These posts are an important part of both capturing and preserving these memories. Others seemed to enjoy them as well, as the awards I collected represent the most recognition and support for anything I have written for the Steem blockchain to date.
________________________
Publishing my Steemisphere Posts
Until further notice, although now a bit dated, these posts are what I consider to be my greatest accomplishment in contributing to the Steem blockchain. Why?
Here is what I said in my introductory comments:
"You are reading what I would like to have been quickly introduced to, when I was where you are right now."
I wanted to help others avoid what I had been through, as much as possible.
Designed to be complimentary to each other, here are the two posts created:
Welcome to the Steemisphere! Getting Off to a "Flying Start," Version 1.0 – Covers the full spectrum of what a new Steemian needs to know to get off to a "flying start."
User's Guide to the Steemisphere, Version 1.0 – Covers the recommended apps and tools a new Steemian needs as they begin to engage with our Steem blockchain.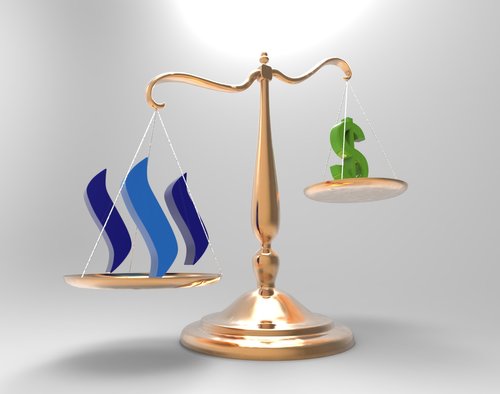 Source: Steem Artwork contributed by talented Steemian @dandesign86!
________________________
Those are the highlights of my main contributions to adding value to the Steem blockchain over this last month.
What about the contributions of others? I cover that next ...

Monthly "Annual Edition" Highlights
Beginning with my first monthly update post, in this section I was inspired to try to capture "the good, the bad, and the ugly" every month. Specifically focused on my interactions with others on this "social network."
So ... What do we have for this month year:
________________________
👍 👍 Two Thumbs Up 👍 👍
Working with "systems," as well as managing the work of others, for much of my career, I have always emphasized "people" over "process" believing that is the right priority. From a lot of experience, I know the best systems are greatly diminished, if not "manned" by competent, engaged people. A great team will always solve the problem of less-than-ideal systems. I have never experienced the reverse to be true ...
This section, then, will always be about the people I "meet" in our Community. Specifically, those who have had the greatest impact on my "journey."
List of "Annual Highlights" Steemians (in alphabetical order):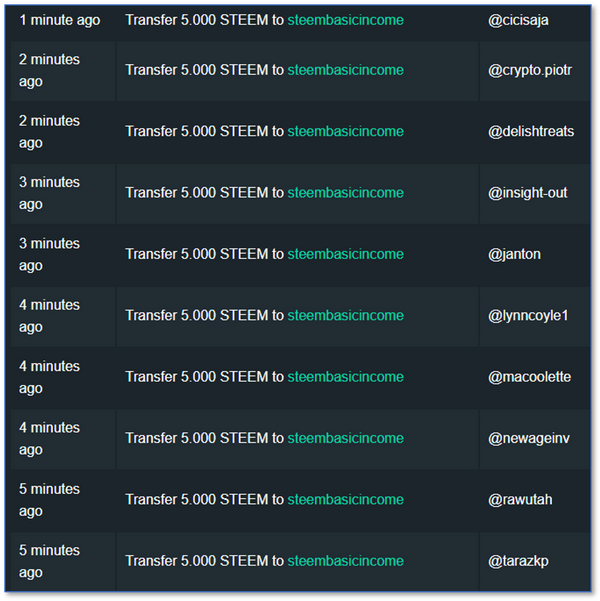 Many other Steemians, with whom I have had some great interactions, did not make this "annual highlights" list. I really thought long and hard about putting it together at all, out of concern about the potential for ... uhhh ..."issues" ... But, in the end it simply seemed the right thing to do. To honor those who are most responsible for my still being "in here."
So ... My original "Magnificent Seven" plan (or "Seven Samurai", if you prefer ...) became instead the Magnificent Eleven! (ohhh, that @roleerob, always getting carried away and not knowing when to stop ...) 😉


List of "Annual Highlights" Steem Community Leaders (in alphabetical order):


Without thriving communities all across the Steem blockchain, the future for it would be very bleak. These four community leaders exemplify, for me, what that looks like "up close and personal." Yes, I know there are lots of other communities. And, yes, I had the same concerns mentioned above about only referencing these four. But again, as written above, it was simply the right thing to do. To honor those who are most responsible for my still being "in here."
For your future reference, dear reader, if you are not already familiar with them, here are the communities (and app ...) these four Steemians started and faithfully and consistently continue to lead (or program ...), week in and week out.
Please check them out (clicking on the images, as well as the links, will take you there)!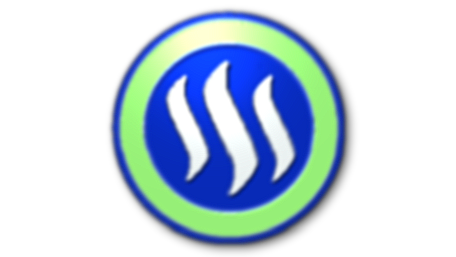 SteemWorld Logo
Wrapping up this section, I have done my best to provide some encouragement to some of my fellow Steemians, who collectively are playing an essential role in keeping the Steem blockchain alive. All while illustrating a bit of the remarkably rich diversity of human interaction we can all experience on the Steem blockchain. This is far and away the #1 reason I am still "in here."
Note: As you are likely all aware, to obtain any benefit from your "prize," you'll have to keep going in your efforts to add value to the Steem blockchain. 😉
________________________
👍 One Thumb Up 👍
Almost on "cue" to go with my annual highlights edition, the "Leaving Survive Mode and Beta" post from @steemitblog showed up a few days ago. Followed shortly by the "EIP" post of @steemitblog and the associated tech details post of @vandeberg - Senior Blockchain Developer at SteemIt.
The "glass half full" view of these posts is the very encouraging overview it gives about progress made in the last 6 months. I particularly liked the brief glimpse we all got into 4 key people - @justinw, @vandeberg, @roadscape, and @andrarchy - and their individuals roles in the progress made.
The "EIP" (Economic Incentive Proposal) discussion has brought "out into the light" what has been troubling to me for a long time. And, for that at least, I appreciate it. I could write another whole series of posts about this subject alone, but this is not the intent of this post. For now, we'll move on ...
So, @roleerob ... The "glass half empty" view of these posts? Glad you asked! The answer appears below in my 👎 section ...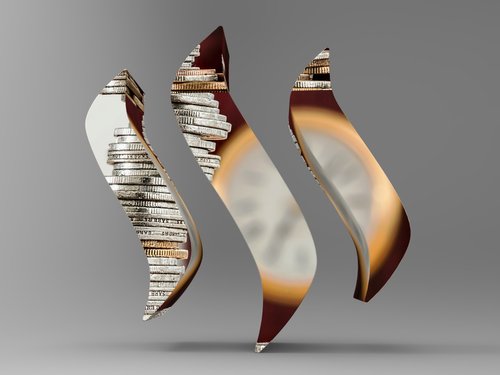 Source: Steem Artwork contributed by talented Steemian @dandesign86!
________________________
👎 One Thumb Down 👎
Like most posts on the Steem blockchain, particularly true of those written by SteemIt, the "Leaving Survive Mode and Beta" post generated replies / comments. A lot of them.
So ... What would a "casual observer" conclude from scrolling down through those found on this post? Or a growing number of other posts? "All is well in Paradise?" Yeah, right ...
It is very instructive and important to understand the link of this problem to the "EIP" discussion. I was thankful one morning, with an unusual amount of time to follow a "multiple links trail" of various resteems, to find this "EIP FAQ" post of @trafalgar. A new account to me, while I could do without some of his word choices, I appreciated his straight-up style and straightforward honesty in writing it.
As a self-professed "player," (my word, not his ...), these statements stood out to me:
"I can spend $6000 a month fighting abuse with the full knowledge that at least 75% of that money is just flowing into the pockets of others doing the exact same thing."

"It's just too expensive and too futile to do anything 'good' in a broken economy. Knowing this, most of us capitulate and choose to just maximize our own stake to mitigate the negative price effects of a failing platform and in the process we make it worse. This is why we desperately need the EIP. I'll likely be switching sides once that's introduced."

[emphasis added mine}
You may wish, dear reader, to read his whole post. And read through the words above again. It answers my oft asked question of myself why no one of sufficient ... uhhh ... "strength" does anything about the problems cited above? Now I know ...
Is "EIP" the answer? There is certainly a lot of heated debate about it. We'll find out together what the "Top 20" decide is the best course, going forward, as God knows there is a considerable problem which needs an effective solution to address it. The sooner the better …
________________________
👎 👎 Two Thumbs Down 👎 👎
Summing up my view of what I have written about in detail in the 👎 section just above, my single biggest frustration with the Steem blockchain is the complete lack of any sort of means of effective redress to those of our fellow Steemians seriously damaged by these actions.
The rest of us are left with simply being thankful it wasn't us "in the crosshairs" ... (I've suffered a few "glancing blows," but ... It certainly could've been worse ...)
But ... Did we truly "escape" from suffering any damages? No is my strong response, as we have all paid a price in the overall value of our Steem blockchain holdings. Compounded by an "economic incentive" currently built into the Steem blockchain, which not only fails in addressing it, but rather promotes "joining in!?"
Again, I'll say the same thing. I could write a whole series of posts about this topic, but that is not my intent here ...
I'll finish with a challenge to those of you who may disagree with my perspective here to do one thing. Imagine a "whale-sized" prospective investor finding this post. It is not inconceivable to me, as in performing the obligatory due diligence, it stands to reason one would look through the posts of SteemIt, which, up until now at least, is the single biggest "influencer" of where we are at this stage of life on the Steem blockchain.
What conclusions would they draw about the Steem blockchain? First, the positive from reading the post itself? Being prudent and "drilling down" into the details of some of these accounts ... "Crying wolf?" Or finding that some very serious loss had been suffered by innocents? "Collateral damage?" It is inconceivable to me this outcome is justifiable by anyone. At least anyone to whom I am going to give the time of day about their opinions ...
You are reading the post of one such individual investor. I won't say more than that ... Overall, suffice it to say I did not stumble onto some of this garbage until later on in my Steem "journey." When I did, along with the cumulative effect of other issues, it was enough to end any further investing. I'm still here (see above ...) solely due to the fascination I have with and appreciation for interactions with good people from all over the world ...
Until further notice, my increase in "value" is now accruing based solely on whatever comes from my "earnings" ...
________________________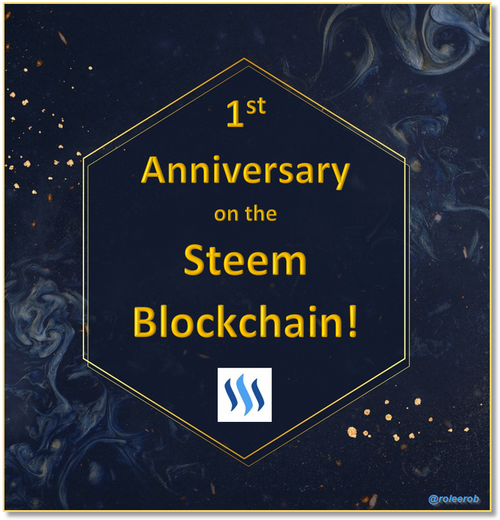 Crafted on top of Background photo created by rawpixel.com - www.freepik.com
So ... With that, Year One is "in the bank" ... "Onward and upward" into Year Two!

Closing
It is remarkable for @roleerob to consider I have been "in here" for over a year now. Having never chosen previously to have an online presence, the odds were not good I would make it this far. But, until "jumping in," I could never in advance have predicted the fascination I have experienced through the opportunity to interact with good people, all over the world.
Thank you for reading my annual highlights post, dear reader. I'd love to hear any feedback you may be inspired to provide.
Until "next time," all the best to you for a better tomorrow, as we all work together to build up our Steem Communities and increase the value of the Steem blockchain! 👍 😊
Respectfully,
Steemian @roleerob
Posted using SteemPeak and "immutably enshrined in the blockchain" on Saturday, 1 June 2019!
________________________
P.S. Whoa, 4,405 words ... 🤔 Well, I am honestly "working on" writing shorter posts! Failed again ... 😏 Maybe by the end of Year Two, I'll get it down. "Practice makes perfect" ... 😉

Interested to read more of my monthly updates on my Steem "journey"? Great!

SteemPeak: An awesome interface for our Steem blockchain.

graphic designed by @katysavage
Steem Basic Income: The inspired creation of @josephsavage,
to provide a basic income to Steemians.
This account is protected by @dustsweeper