Here is an advanced blockchain that is providing solution to existing blockchain problems. It is a strictly self governed blockchain that uses DPoS and PBFT consensus algorithm, the combination of both will guarantee security and speed.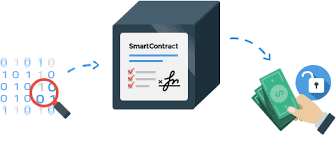 Source
Bump has taken the current state of the IoT into consideration in the development of the blockchain, lots of smart devices are running on centralized platforms and not many blockchain seem to cater for them.
In modern world, the problem is speedy transfer of digital assets this has not be happening because lots of blockchains have transaction speed that is far lower than what is obtainable in the centralized world. Without high transaction speed, a blockchain that is built for execution of smart contact cannot do much.
Bump would work with all devices, and it will allow full decentralization of nodes. To prevent attacks on blockchain, a particular set of node must not have concentrated hash power.
Mass Adoption
An average smart contract developer would prefer to use a blockchain with online code editor that can scan for bugs. The blockchain allow programming languages like JavaScript, Python, C+ and C. More popular languages will be supported with time. More developers will come onboard, leading to creation of more dApps, more users will begin to use these applications, hence mass adoption.
This coin is listed on more than four exchanges, check Bu on coinmarketcap and start trading it on your preferred exchanges. You may want to use Bump for your upcoming projects, the project team are always willing to help.
For More Information About Bumo
Website
Bumo Whitepaper
Bumo Technical Paper
Bumo Weibo
Bumo Reddit
Bumo Facebook
Bumo Twitter
Bumo Github
Bumo Wallet
bumo2018