Narrative Launch: My First Impressions
Those of you who have been following me for four months or more know that I've been hot on Narrative. Well, today it launched and beta is live. What follows are my initial thoughts post-beta.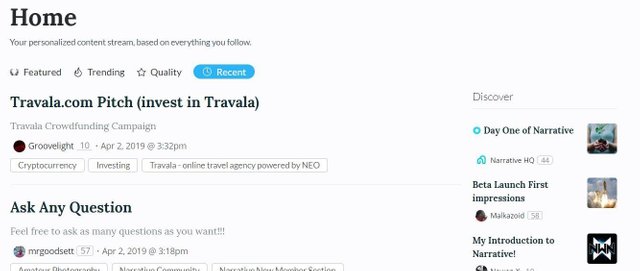 Screenshot of Narrative's home page post-beta launch.
Where Did the Color Go?
Overall, I like the new Narrative design, but it's missing a lot of color that the Alpha version had.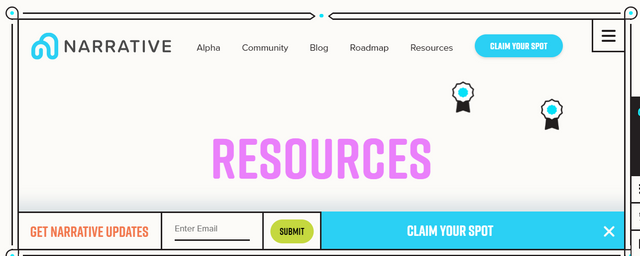 Screenshot of Narrative Alpha
That's neither good nor bad. It's just the way it is. I like the clean look, but it is somewhat plain. A little extra color wouldn't hurt things.
Nike is the Big Winner
In less than four hours, Narrative beta users have posted more than 800 published posts. A good many of those were pre-loaded. I had almost 20 posts myself already in the queue and ready to publish at launch when I woke up this morning.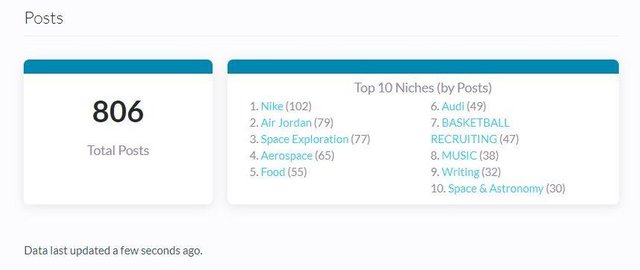 As you can see from the above screenshot, Nike has the most content published to it so far. That's followed by Air Jordan. That's a huge surprise. You give a handful of people the freedom to publish anything they want and they tout a brand name. Really?
A quick survey of the Nike niche indicates that the niche is owned by a user named Gary Trousdale, who has also published most of the content in that niche. My guess is, he's looking at dollar signs.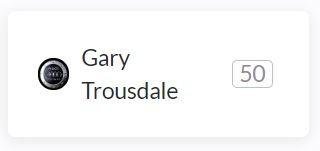 I think it's too early to look at dollar signs. But that's just me.
Further down, space exploration, aerospace, and food are pretty popular. Writing currently holds ninth place. I guess that puts my own niche, Speculative Fiction, pretty far down the list with only six posts, and four of them mine.
My Favorite Page
There's something to be said for making discoveries on a new website. That's why I like the Discovery page.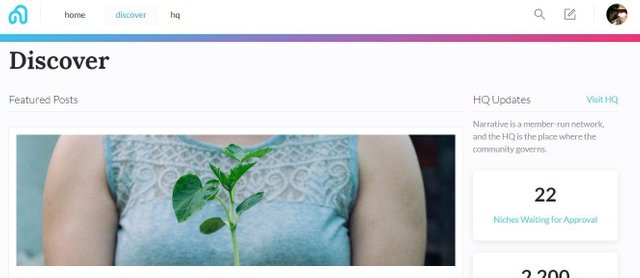 But you have to be careful. If you're over 18 and you don't change the personal setting on your account, you'll get hit in the face with eye candy. That might be embarrassing if the kids are around or you're at work.
Besides showing you featured posts in a quick and visually appealing manner, you also get a quick look at how many niches are awaiting approval and how many are for sale (22 and 2,200, respectively). You can even click the links and visit those pages to check out those niches. The niche approvals page went from 10 to 20 in a couple of hours, so beta users are pretty active, it looks like. Below that are trending niches, which gives you some places to check out if you aren't already following them.
Speculative Fiction: Become a Moderator
My own niche is the speculative fiction niche. Narrative will begin moderator elections soon. They want to give people time to level up their reputations, which you do by posting content and interacting with others.
Once moderator elections begin, I'd like to have at least one other moderator in place. Otherwise, it's just myself. And I do plan to promote the niche on Facebook where I know many speculative fiction writers hang out.
To put your name in the hat, go to the niche home page and click the moderator election link just below my name. Or click this link and nominate yourself.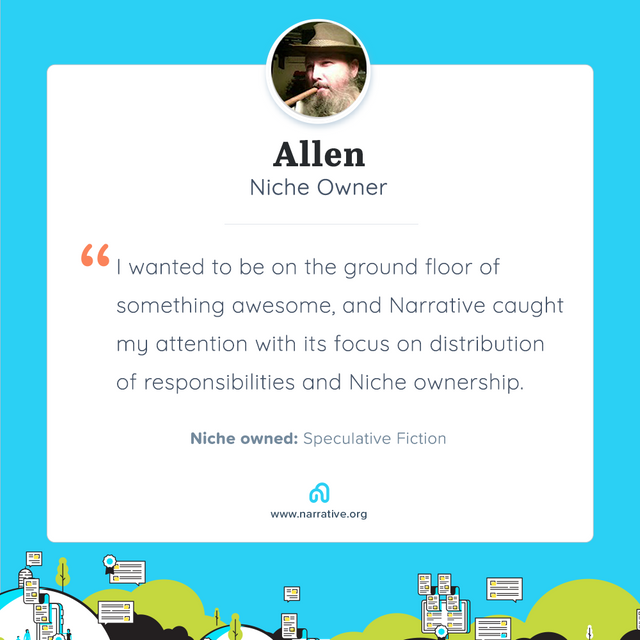 What to Look Forward To
It's interesting to note that my reputation score has moved from 53 to 60 just in the few hours since launch. Most of that, I'm sure, has to do with my content getting favorable interactions. But I've also been interacting with others and that has helped. That reputation score makes me one of the top-tier leaders on the platform.


My encouragement to you is to get on the platform and play around. Discover what you like and don't like about it and look for ways to be helpful. Here's what you have to look forward to in the coming months.
More users discovering the platform. From what I've seen, there has been more positive feedback than negative. I think that's a good sign for any launch.
Moderator elections. This is an opportunity to have some influence. Not only will you be compensated for your content contributions, but you'll earn NRVE for moderating niches. Moderators are elected by the community.
Tribunal elections. The Tribunal is the governing body of Narrative. They will be elected by the community and be instrumental in settling disputes. You have to have a high reputation to be on The Tribunal. The elections will take place in September this year. It is my goal to be on the first elected Tribunal.
Improvements. Narrative is by no means a perfect platform. It still has a long way to go. I look forward to the many coming improvements.
Tips for Making the Most of Your Narrative Experience
If you joined Narrative in the Alpha phase and decided against it because you had a negative experience, I completely understand. But I'd encourage you to give it another try. This time, take it slow and learn the lay of the land before you dive in the deep waters.
Your Personal Journal - Start with your personal journal. Create a few posts before you do anything else. Learn how to craft a post, choose niches, and publish. Before you do, visit the Narrative Home and Discovery pages to see what posts look like after they've been published.
Visit a few niche pages - Start with mine. Manipulate the page. See what it looks like when you click Trending and Quality. If you're interested in particular topics, search for those by clicking the magnifying glass at the top of the page. Get an idea of what your content might look like in the niches you'd be interested in posting in.
Volunteer to be a niche moderator - There are plenty of niches that need moderators. Find one with a topic of interest and nominate yourself to be a moderator. You'll earn extra NRVE as a moderator. However, take note that if you don't take it seriously and stay active, it will hurt your reputation. So think about it, then do it.
Find a Niche to Buy - Before you start suggesting new niches, browse the Narrative niche shop for niches looking for owners. There are 2,200 approved niches that don't have owners. As an owner, you'll receive NRVE as passive income just for people publishing content in your niche. For instance, there's a niche for Advertising. There's another one for Quilting. And one for Bitcoin Mining. Look for something that interests you and that you would be passionate about promoting.
Suggest a Niche - If you can't find a niche to buy (frankly, I'd be surprised), then go ahead and suggest a niche, but make sure your description and title match. Also, make sure they are very clear, not obscure. And make sure there aren't any misspellings in the title. Most importantly, research niches first to make sure you aren't duplicating one that has already been suggested. If you don't do that, yours will likely be rejected.
Narrative is a New Content Frontier
Here's my most important advice: Look for the opportunity.
Narrative is not your typical social media website. I would call it a social content publishing platform.
It's social because it has social components. You can follow people, make friends, and yada yada yada. But the main point is not the social, unlike Facebook. The primary focus is the content. It starts with your personal journal. It flays out there to the niches. Eventually, there will be Publications. You see the taxonomy there?
Personal Journal - Your own content platform. Write what you want, publish at your discretion, you have total control. No censorship. But, if your content is for mature audiences, be sure to mark it as such because if you don't and it is discovered to be marked incorrectly, then it will reflect on your reputation.
Niches - Owned and moderated. Anyone can pick up to three niches for each personal journal entry. However, owners and moderators can unpublish you from their niches if your content doesn't belong. So make sure you choose the proper niches.
Publications - Soon to come. These will cost $99 (I believe by the year). Owners will have much more control over the content, but that's about all I know.
Where Facebook is about the social part of networking and Steemit is about the block rewards, Narrative is about the content. It's a place where the content truly is king. Join me there and let's create great content together.
Get your weird lit on:
The Biblical Legends Anthology Series
Limerents in the Bog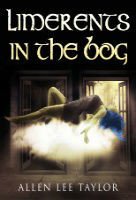 At Amazon

While you're here, check out the backside 5:

Review Me, Please


Created by @EdibleCthulhu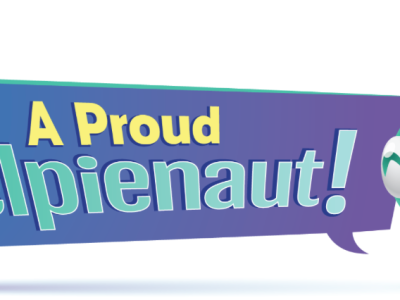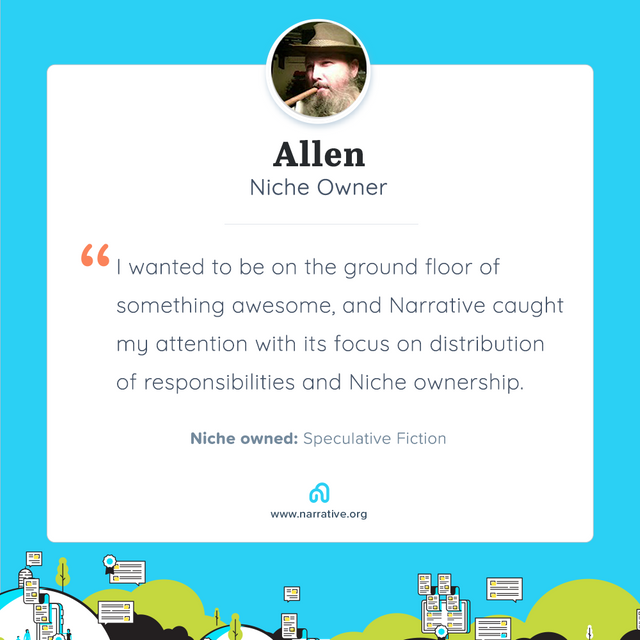 Join me on Narrative