Explore Coinbase Earn
You've likely heard by now that Coinbase has been expanding its cryptocurrency options. That's why good folks like @raj808 are working to get #STEEM listed on the exchange. I hope they succeed.
When I first heard about Coinbase Earn, I thought, I'll get around to that soon. Well, recent events allowed "soon" to happen sooner than I thought it would. So far, I've earned $3 in Zcash, $10 Basic Attention Token (BAT), $3 in 0x, and $10 in Stellar Lumens.
So what is Coinbase Earn?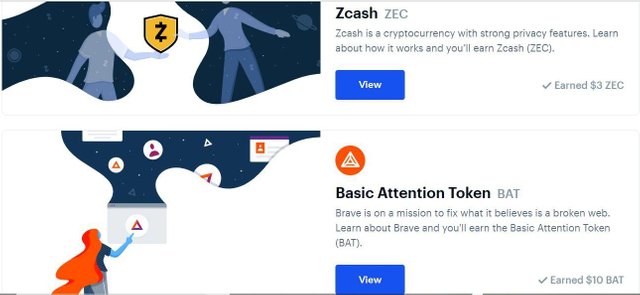 Screenshot of Coinbase Earn.
Introduction to Coinbase Earn
Coinbase Earn allows Coinbase customers to earn cryptocurrencies while they learn about them. It sounds like a pretty good deal, doesn't it? Trust me, it's a pretty good deal.
The idea is to promote specific cryptocurrencies. So, you watch videos that explain the cryptocurrencies (they're about two minutes each), then you take short quizzes. If you get the questions right, you earn the #crypto. Easy-peasy.
I will issue one warning. When you go through the videos for BAT, you'll be asked to download the Brave browser. It's okay to do that. You'll earn $7 in BAT for doing it. However, I tried importing all my bookmarks from Chrome and in that process I was asked to close all my Chrome tabs and windows. I did. But when I opened it up again, my recent history was gone, so I couldn't re-open all the tabs I had open. Small irritation. Luckily, I remembered what some of them were.
Aside from that one annoyance, I'm glad I did it. I learned some cool stuff about XLM, BAT, ZEC, and ZRX. With Stellar Lumens (XLM), you can earn as much as $50. Learn more about it right here.
Get your weird lit on:
The Biblical Legends Anthology Series
Limerents in the Bog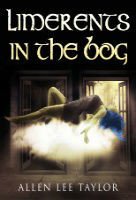 At Amazon

While you're here, check out the backside 5:

Review Me, Please


Created by @EdibleCthulhu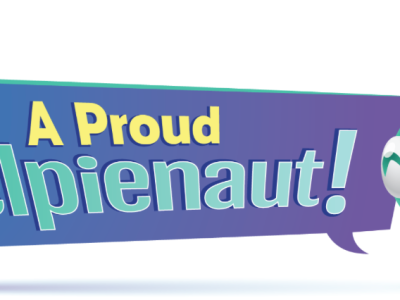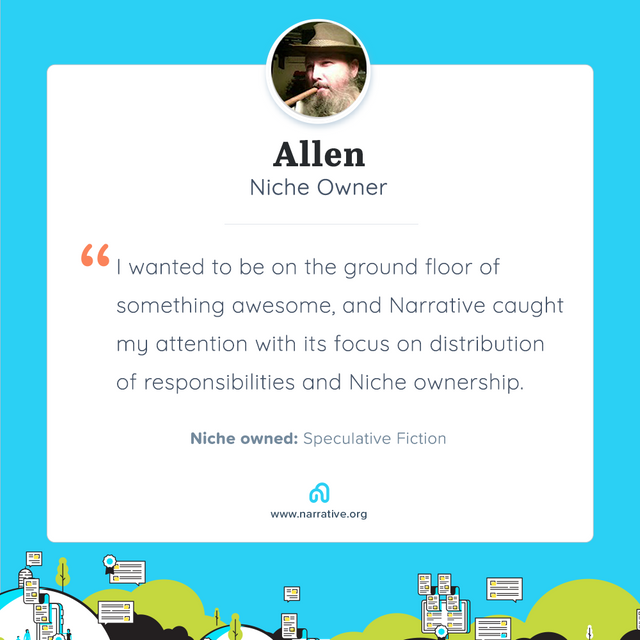 Join me on Narrative