// The Best Crypto Debit Card // Wirex Review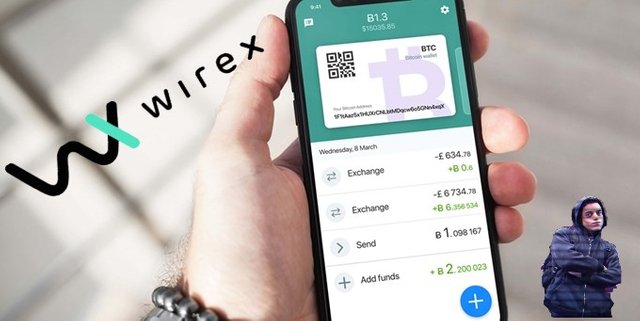 The story of Wirex
What is Wirex? Based in London, the start-up was created in 2014 by Pavel Matveev and Dmitry Lazarichev under the E-Coin name. The company was developed with the aim of bringing blockchain technologies closer to the banking tools we use on a day-to-day basis.
Since its launch, the company has grown and opened offices in Singapore, Tokyo, Delaware, Toronto and Kiev. Today, trading with Wirex is available in more than 130 countries.
The broker originally offered only Bitcoin (BTC) and Litecoin (LTC), but today it is possible to buy Ethereum (ETH), as well as Ripple (XRP), Waves (WAVES), Wollo (WLO) and Dai (DAI).
In addition to its website, we can make mobile trading with Wirex thanks to the excellent interface of Wirex App, which allows to follow the price of cryptocurrencies and to make its transfers. Wirex also provides a VISA card for cryptocurrency purchases.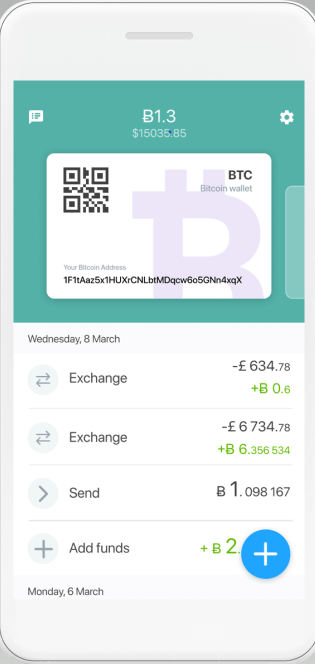 (Mobile interface appearance)
Wirex reviews: Regulation and Security
Is Wirex reliable? In my opinion, Wirex is one of the most secure brokers on the market. It was the third broker to be endorsed by FCA, the UK Financial Conduct Authorithy regulator.
In terms of data security, the information provided by customers is protected by a PCI DSS level 1 certificate. Added to this is two-step authentication and the necessary permissions to add a new access point.
About storage, assets are kept fully secure in multi-level storage. This means that it is not necessary to have a portfolio for Bitcoin and the proposed altcoins. Moreover, in case of the VISA card's loss, it is possible to block it in a few seconds from the application. The security guarantees of Wirex trading are therefore very complete.
And that's why Wirex is fully supported in 31 countries, which includes the UK and Europe. In the near future, Wirex cards will be available in the US too.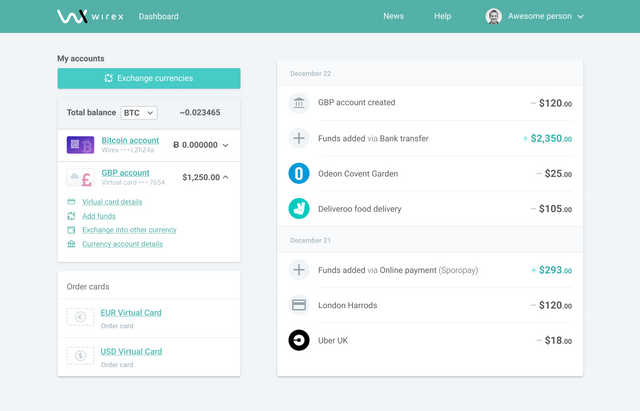 (Computer interface appearance)
Wirex Fee
For Wirex's fees: the application, the portfolio, the issue and the delivery of the Contactless Visa Debit cards are all free of charge. It will take $ 1.50 per month for the account and $ 0.50 for the pin code change. There are no supply or transaction fees except ATMs (Wirex withdrawal fee of 2.25€ in Europe, $ 3.50 outside Europe).
Wirex does not charge for the purchase and exchange of cryptocurrencies.
In addition, it offers a "Cryptoback" reward (0.5% in satoshis) when you use your Wirex card (in-store only).
In terms of transfer restrictions, the service is also rather favourable to the customer: there is no exchange limit. Transfers are limited to "only" 10 BTC per day. For online and in-store purchases, your card will be limited to $ 10,000. On the withdrawal side, the limit at the ATM is set at $ 250 per day. The minimum deposit of 25€ is also advantageous and allows beginners to get started easily. Note for accomplished traders: no leverage with Wirex.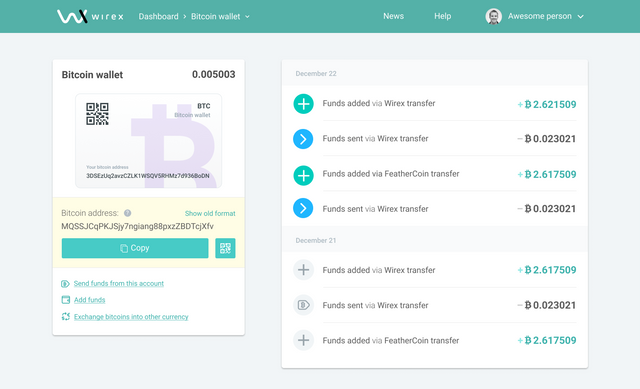 (Bitcoin wallet appearance)
Wirex notice: Payment Methods
For trading, Wirex offers a lot of payment methods. Customers can use their banking systems (debit/credit card or transfer), but also more than 50 cryptocurrencies accepted by the platform. To add funds in cryptocurrency, simply send the desired amount to the address of the wallet provided with the account. You can thus obtain an address for each cryptocurrency accepted by the system.
Warning: Wirex allows effective storage only for officially offered currencies: if you choose another altcoin for your deposit, it will be automatically changed to BTC, ETH, LTC, XRP, WAVES, WLO, and DAI at VERY competitive rates. (or a fiduciary currency). To buy Bitcoin with a credit card is just as simple but the confirmation of the purchase may take a little longer (up to 30 minutes).
It's possible to buy and send supported cryptocurrencies on Wirex without ordering a Wirex card.
Overall, the deposit methods are rather clear and instinctive
SUMMARY: BEST BITCOIN DEBIT CARD?
Without a doubt, Wirex is the best bitcoin debit card available in the UK and EU right now.
Why?
You can buy and sell bitcoin (BTC) and other supported cryptocurrencies at VERY competitive rates.
Prices are less than 0.5% above the BPI (which is really good)
It's convenient and beginner-friendly.
Wirex GBP Visa Debit cards are accepted most places tested.
0.5% cashback on your purchases is competitive.
Want to give Wirex a shot? Signup (and get verified) in less than 5 minutes.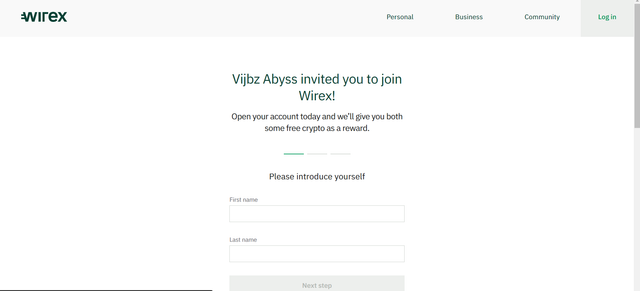 I've made a lot of articles with tools, explanations and advises to show you how to protect your privacy and to secure your computer, GO check them out!